Posted at 10:44 pm in Uncategorized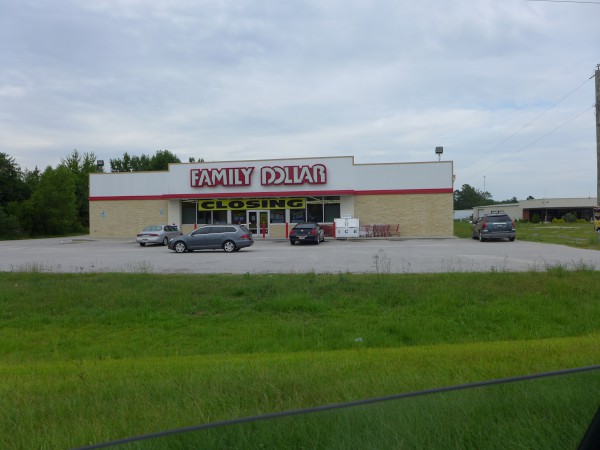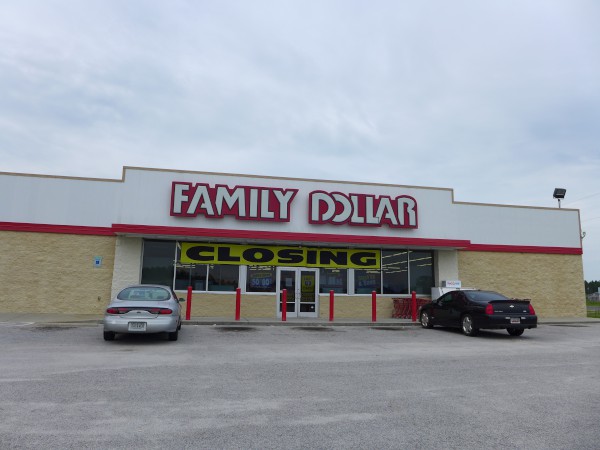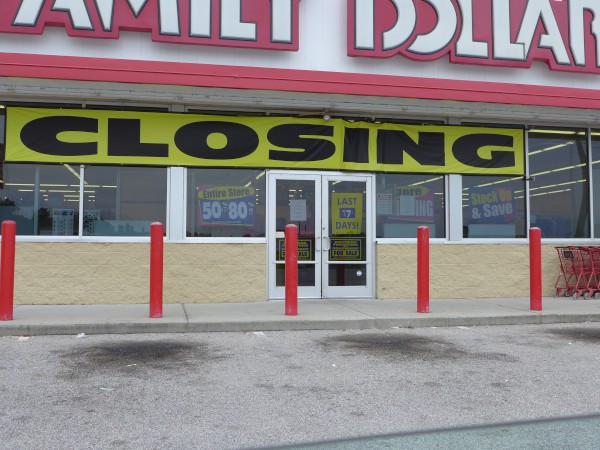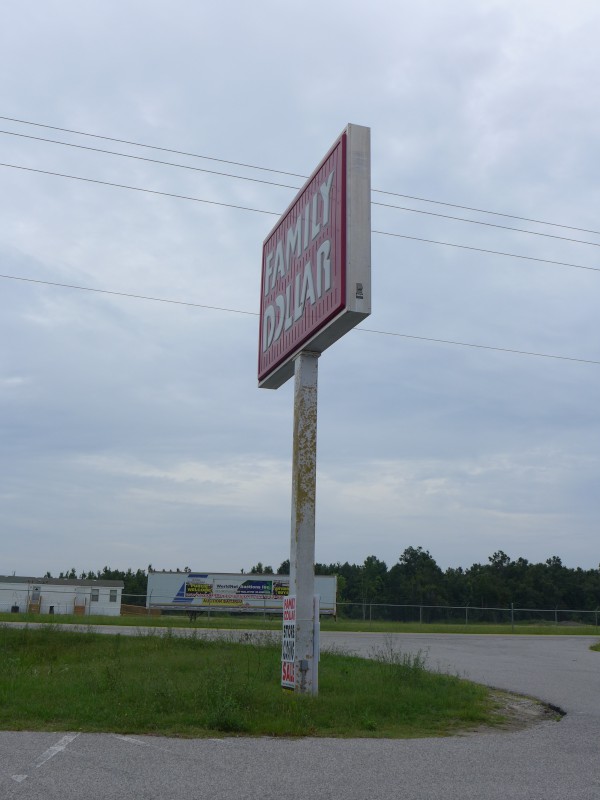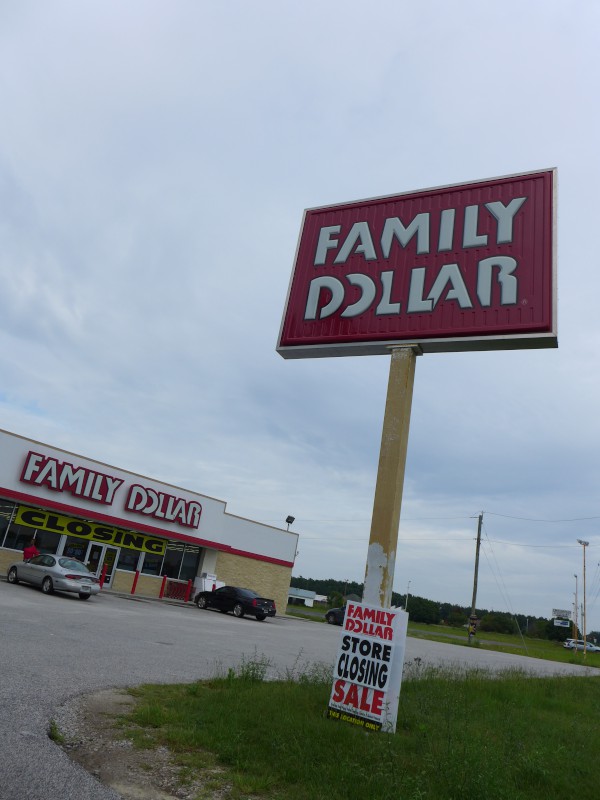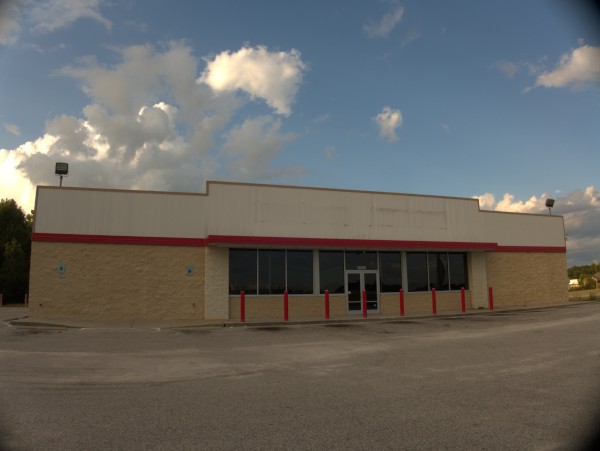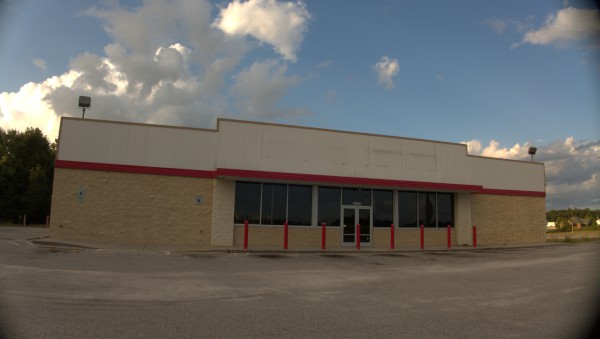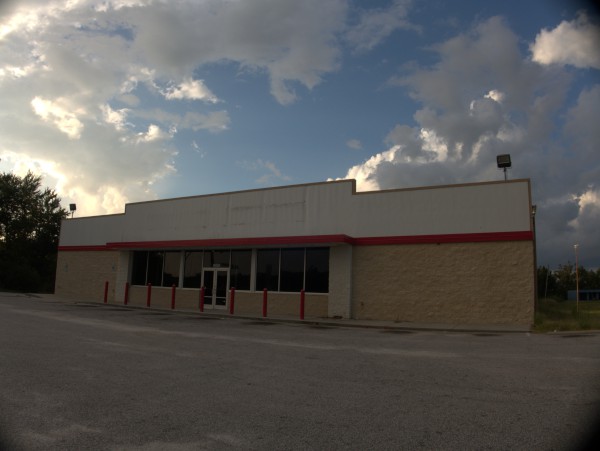 What with the recent talk here about Family Dollar closings and the ongoing buyout war over the chain, this store in Greelyville caught my eye as I was going to the beach back in July, and then again with the building vacant as I was going for Labor Day.
I don't know a lot about Greelyville except that one of my childhood babysitters was from there and that I have been driving through it for years. From the 60 through the 80s, the local high school always had some sort of clever message on their roadside marquee-board, but they seem to have gone generic lately. During the same time period, one of the local gas stations had cylindrical above ground gas storage tanks painted to resemble soft drink cans. The place was also home to one of the unfortunate sailors who lost his life in the huge gun explosion on the USS Stark in 1987, and is memorialized on a roadside plaque. There is also the marvelously named "Pearl Whack Park" on US-521 just before the tracks.
And on 29 August 2014, I saw one of the best rainbows ever driving through the area, unfortunately with nowhere to pull off and get a really scenic framing for a shot.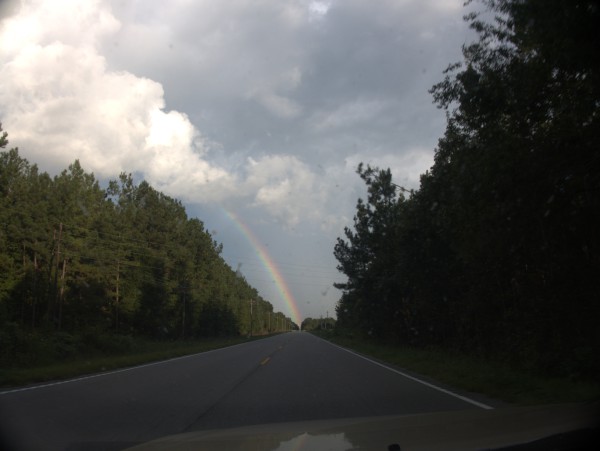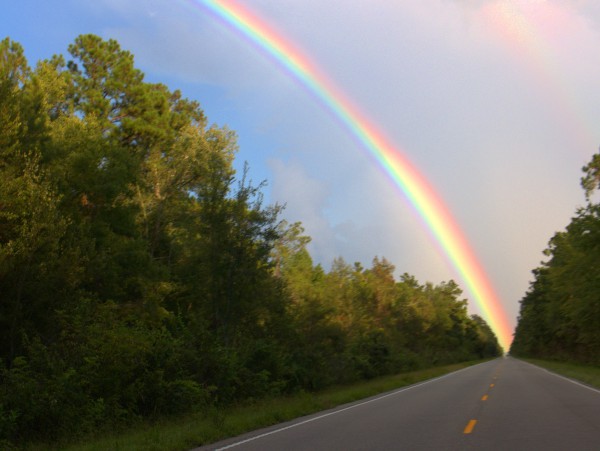 6 Responses to 'Family Dollar #7457,10000 U.S. 521, Greeleyville: July 2014'
Subscribe to comments with RSS or TrackBack to 'Family Dollar #7457,10000 U.S. 521, Greeleyville: July 2014'.
Leave a Reply