Archive for the 'daycare' tag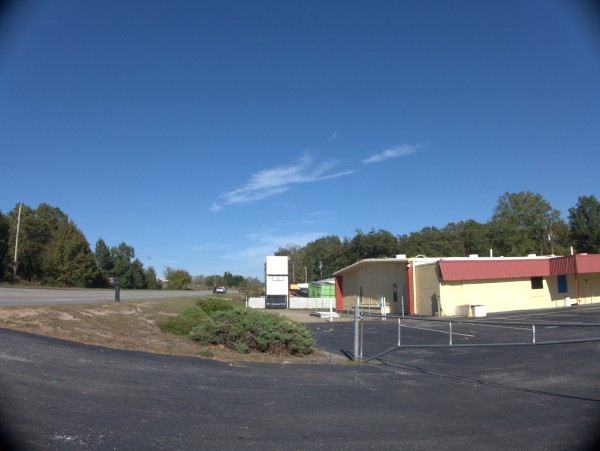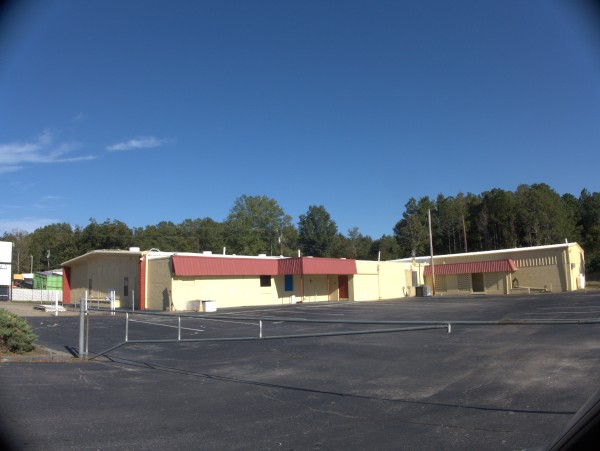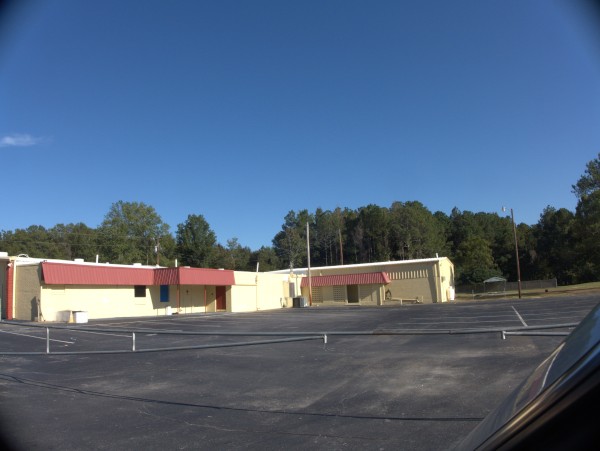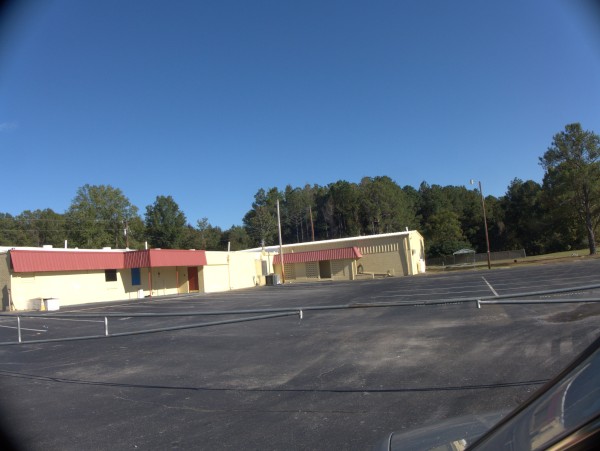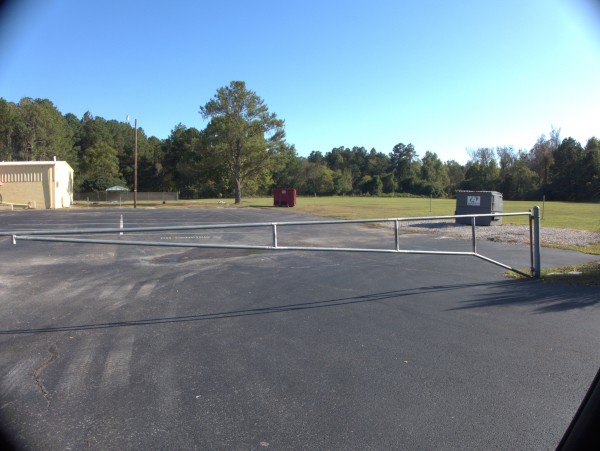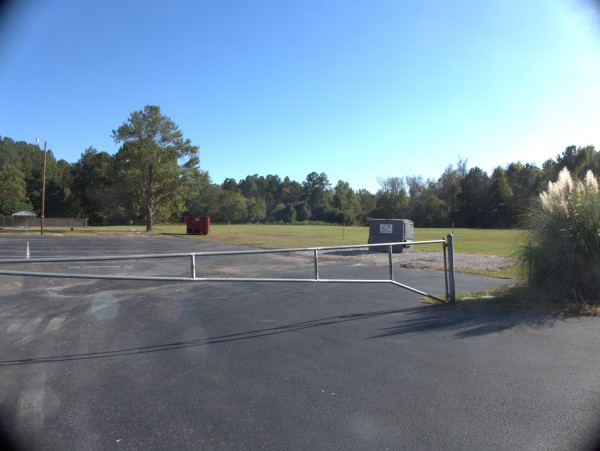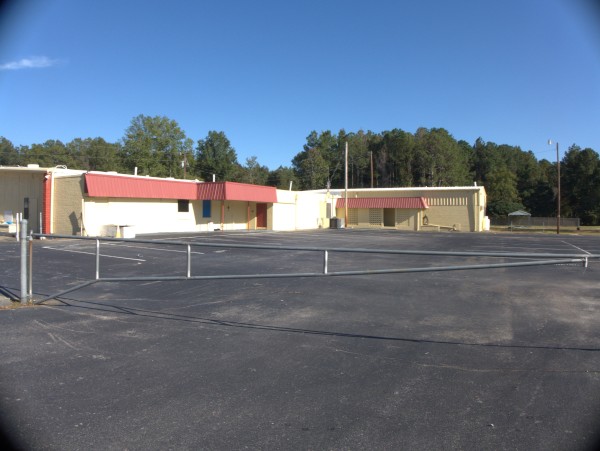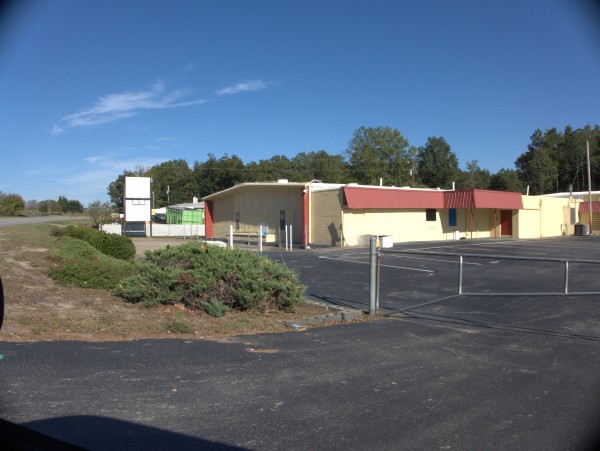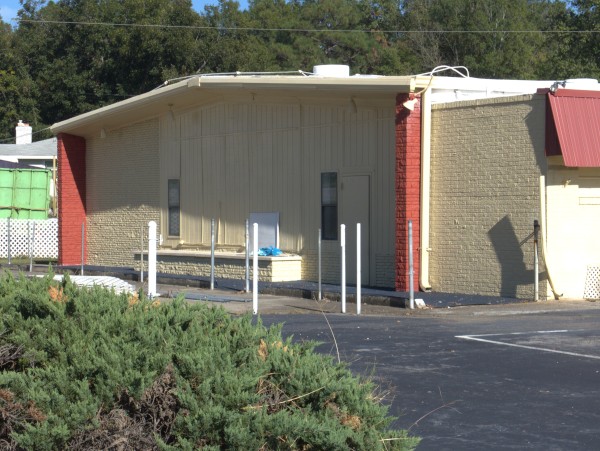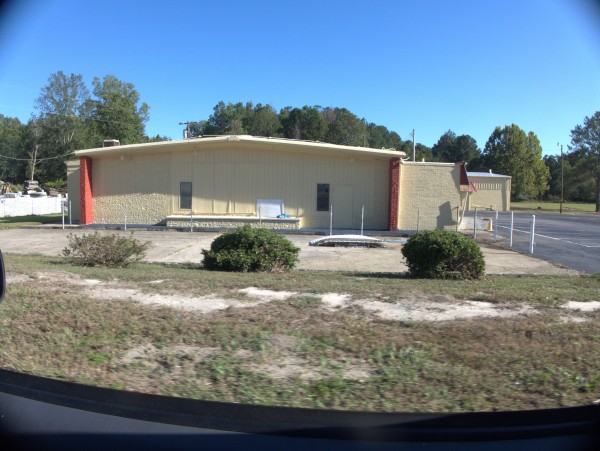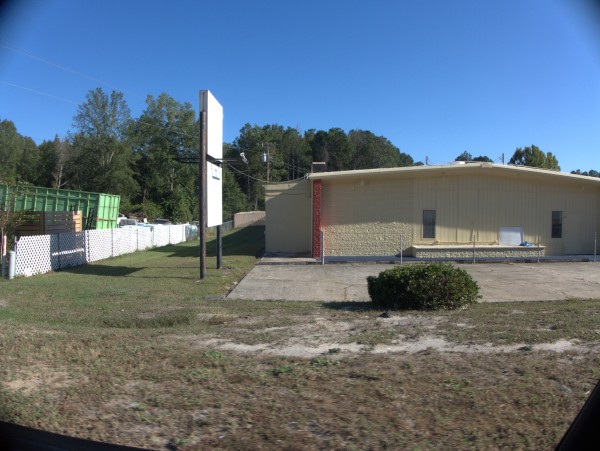 I wasn't aware of this place; in fact I wasn't aware that Airport Boulevard changed names to Edmund Highway, but as commenter Gypsie reports, it is in fact closed. It's a fairly large building and property, so it will be interesting to see what happens here.
(Hat tip to commenter Gypsie)
UPDATE 7 November 2022: Adding "Skating Rink" to the post title, based on the comments.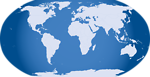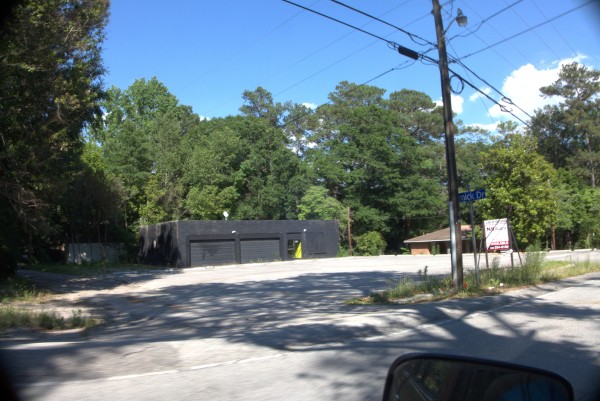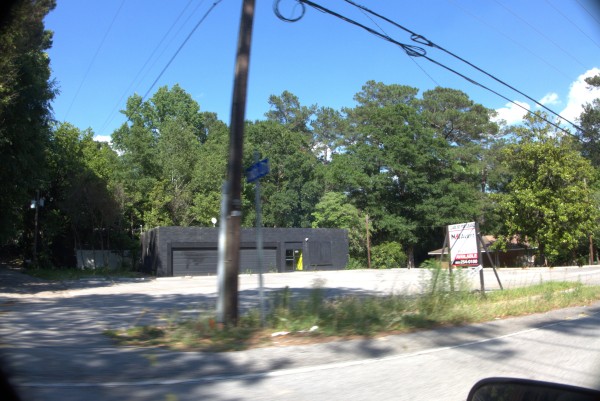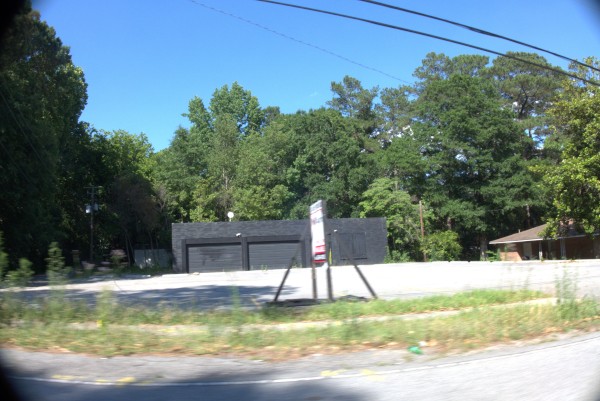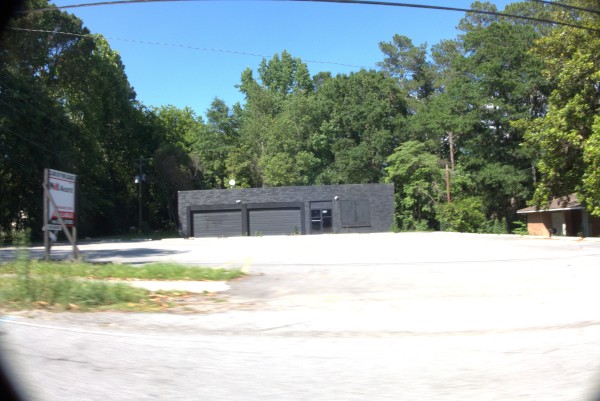 This site is the former Young's Convenience Store.
After that, it was a number of things, never very well signed. I have put some of the google hits in the post title. More recently, I had thought it was some sort of after school center, because I would see it in the afternoons with the doors raised up and kids playing basketball outside, and apparently other games inside, but I never saw a clear sign, and none of the google hits come up with anything like that.
Whatever it last was, it is now on the market.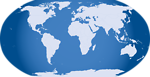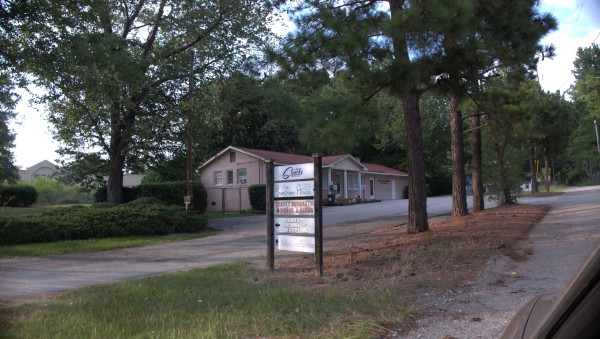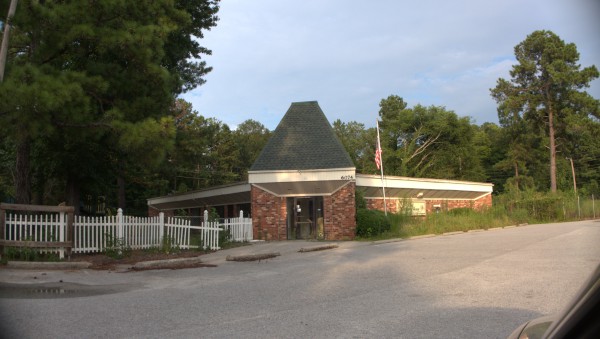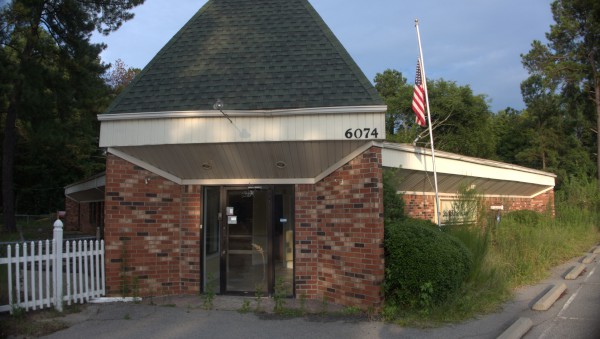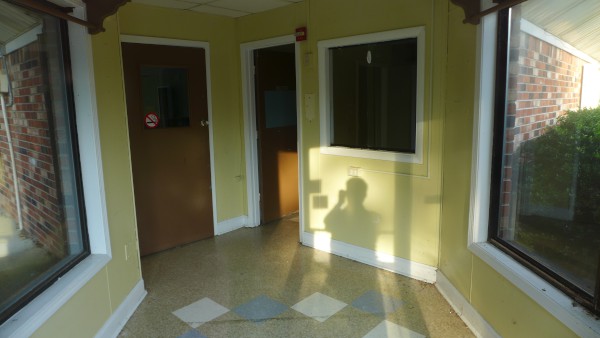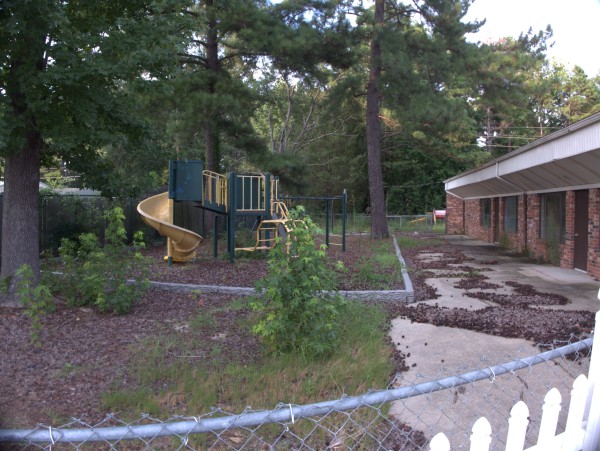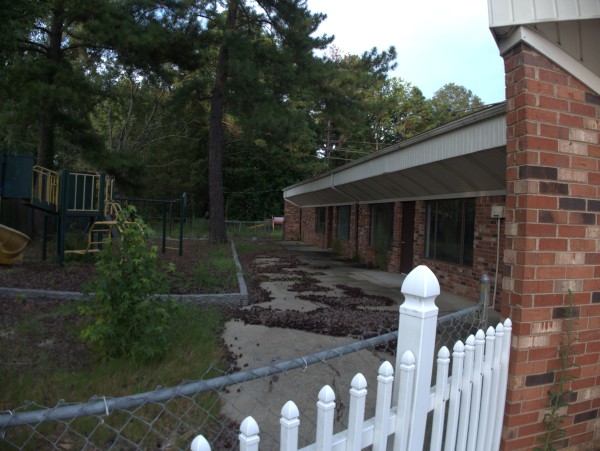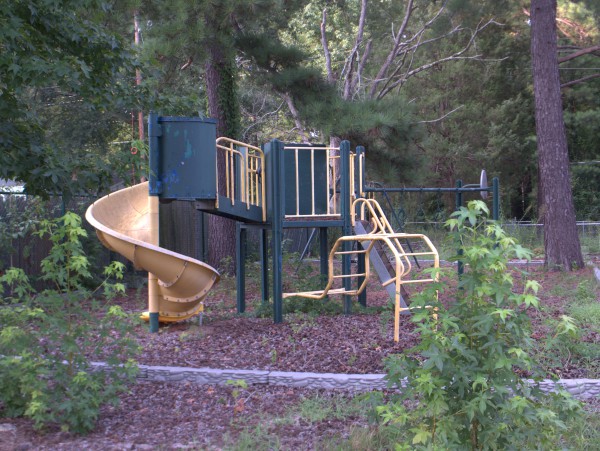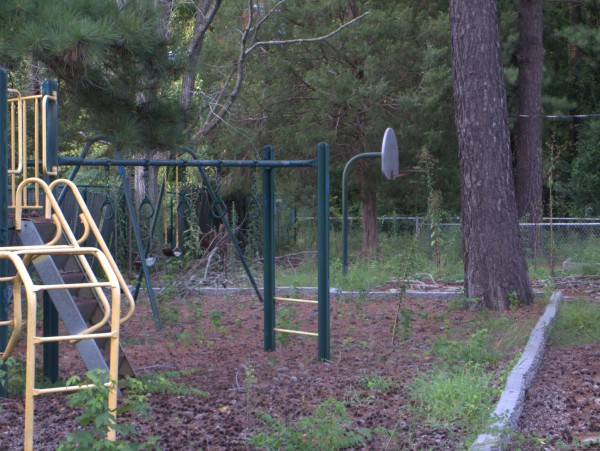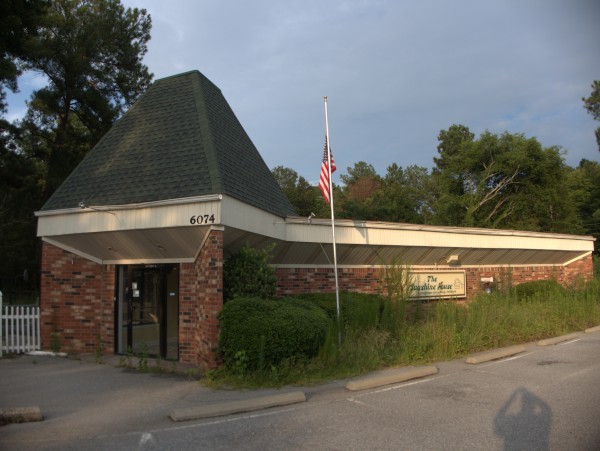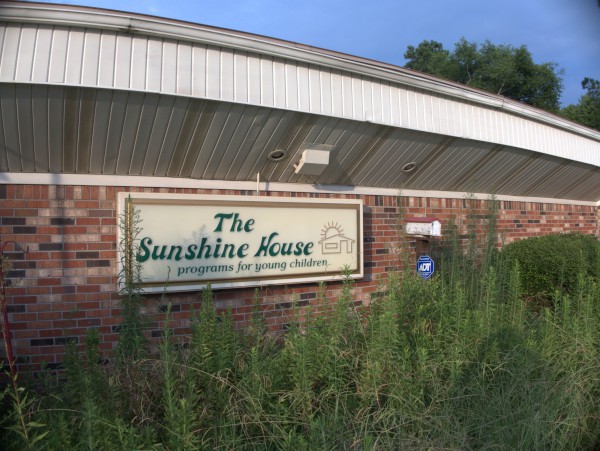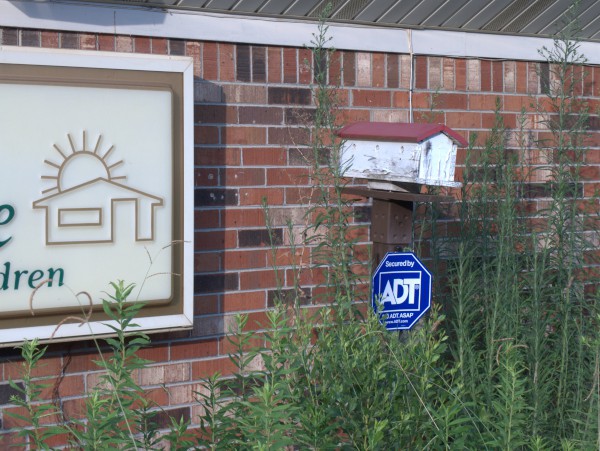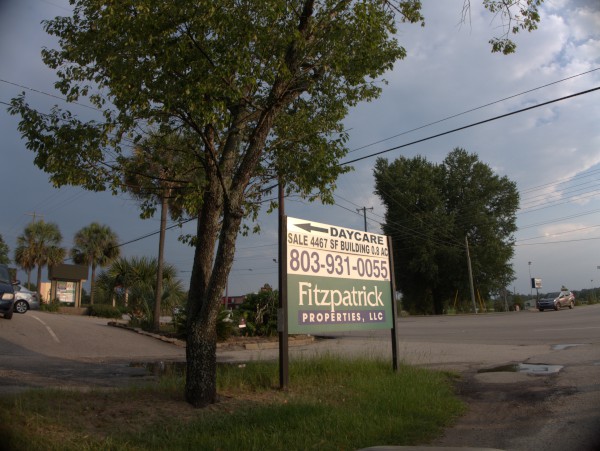 This former daycare is well back from the road around where Old Bush River splits off from Saint Andrews road.
It appears to have been part of a chain of such centers, with other locations remaining open.
There is always something especially sad about an abandoned playground.
(Hat tip to commenter IrmoJeff)
Posted at 11:54 pm in Uncategorized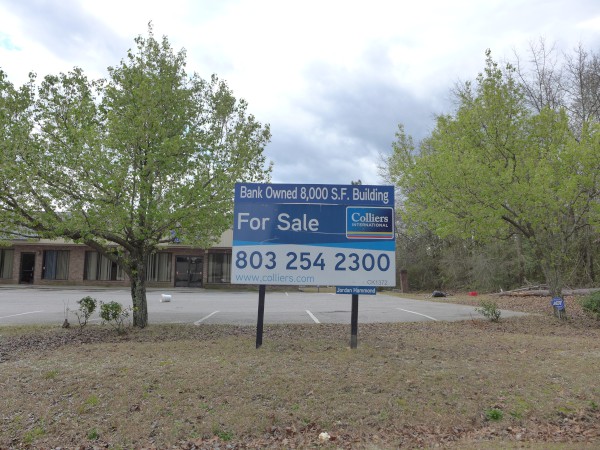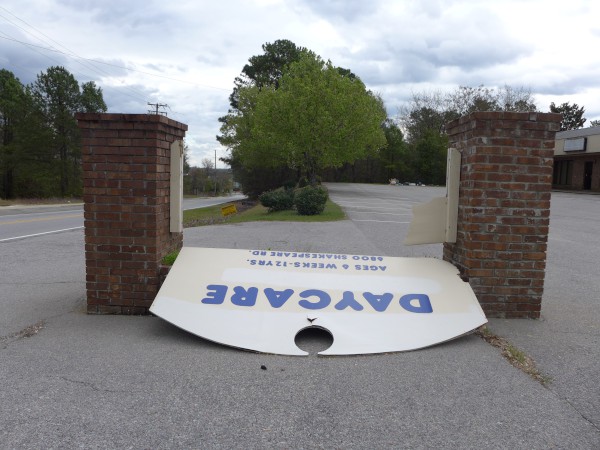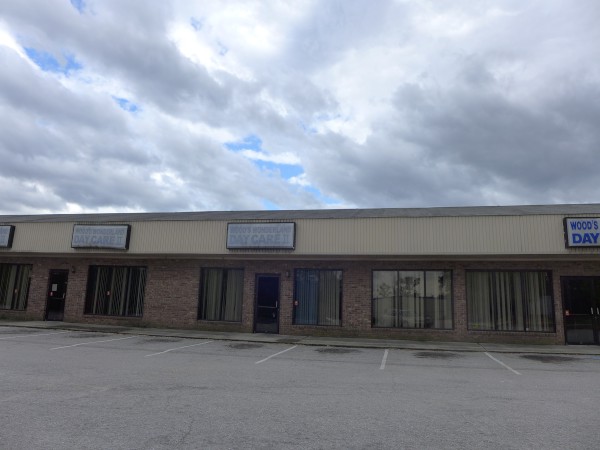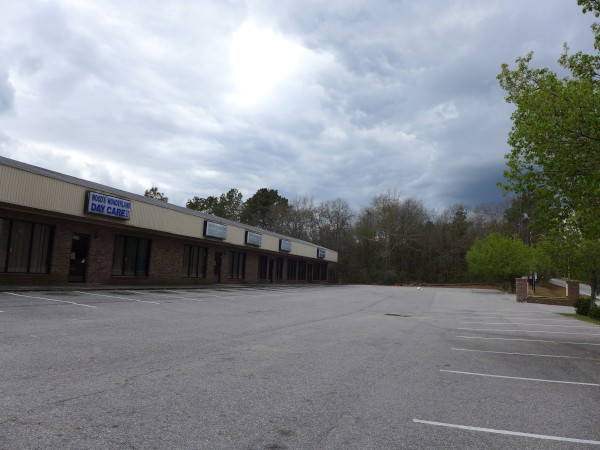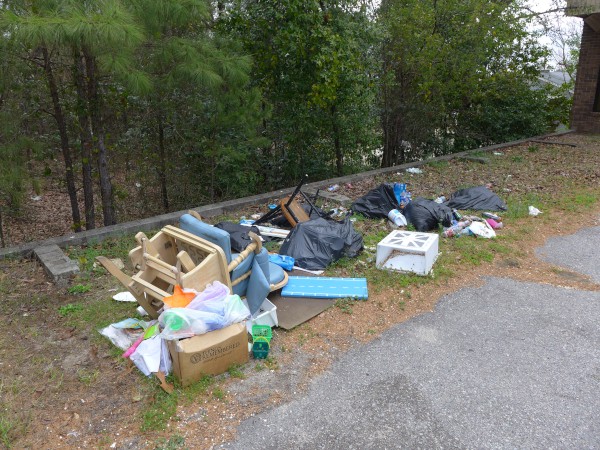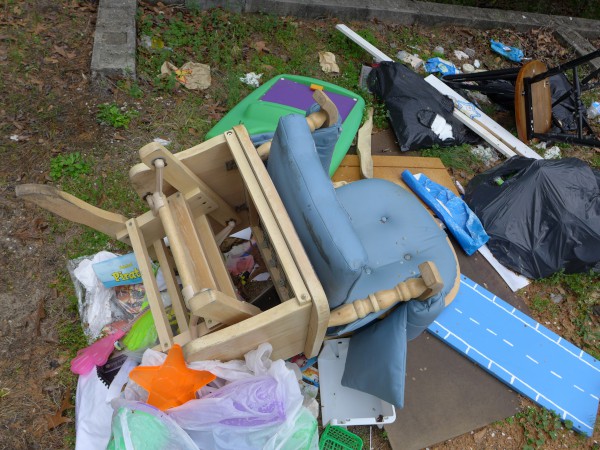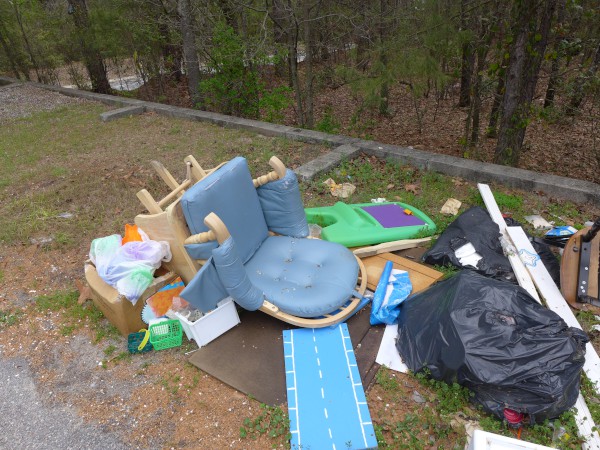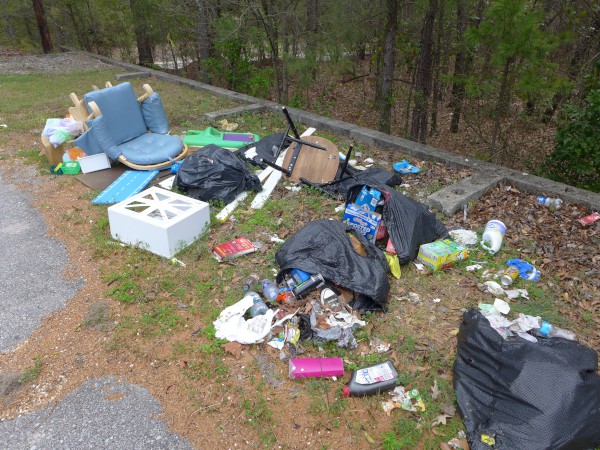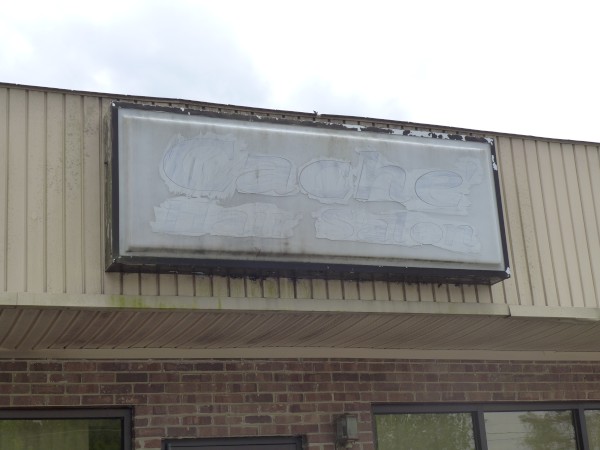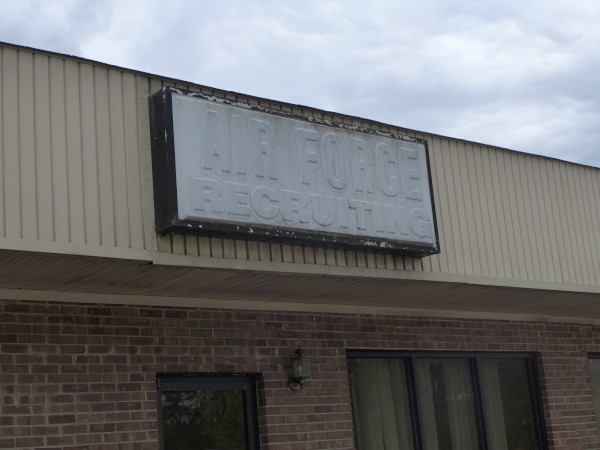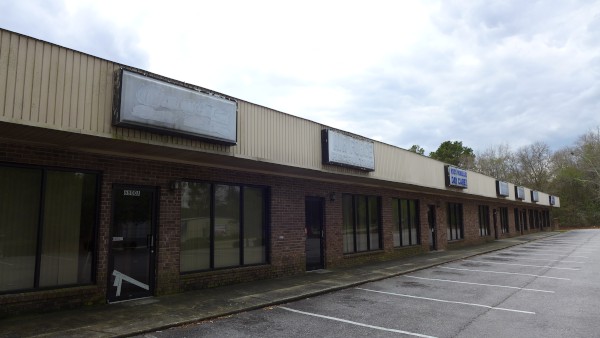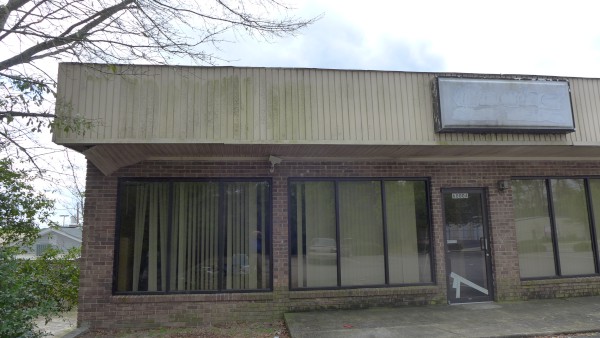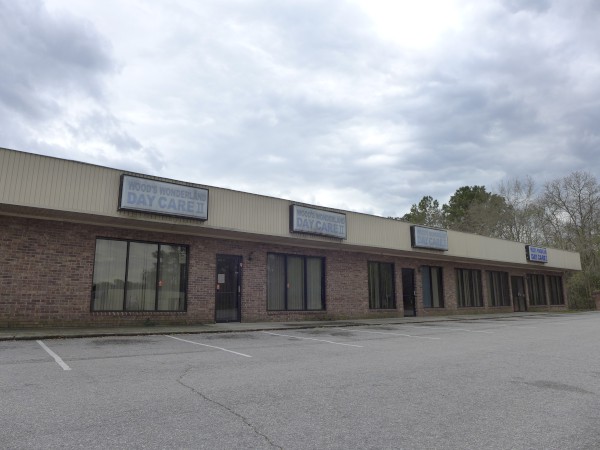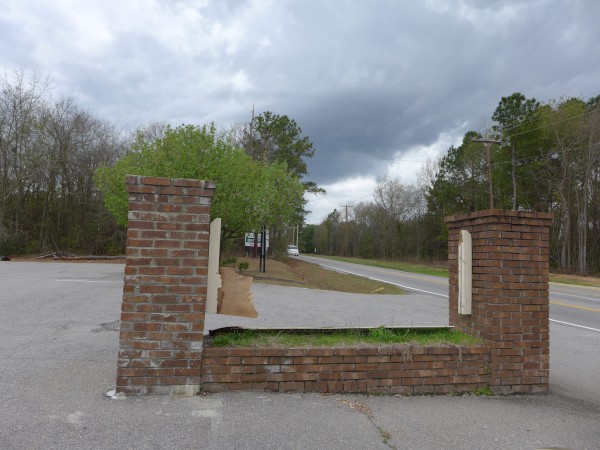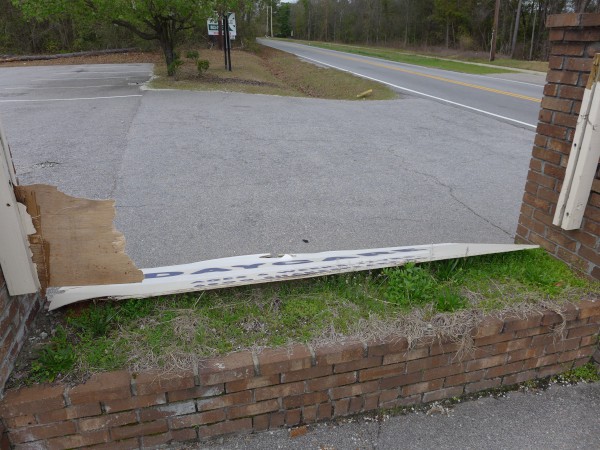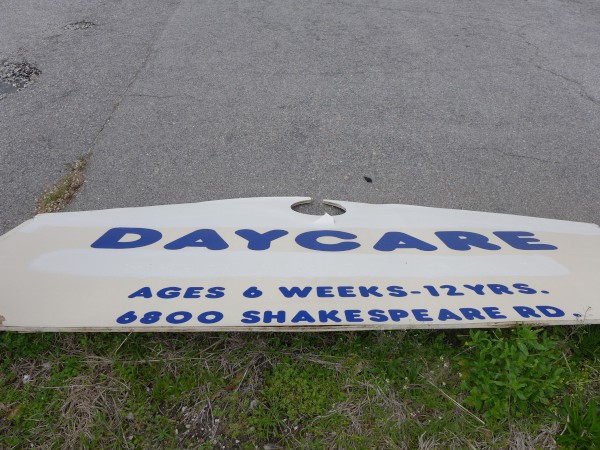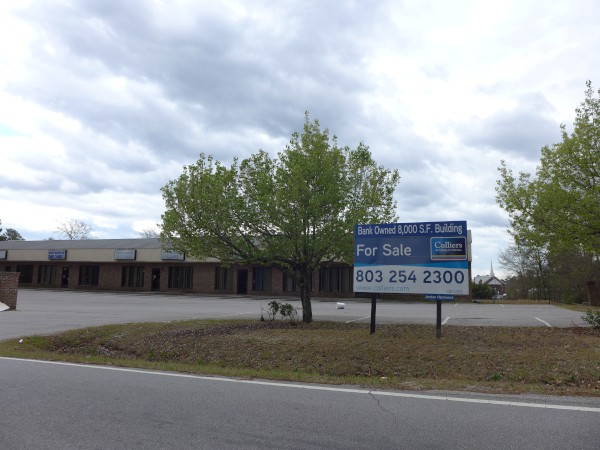 This little strip mall is on the south side of Shakespeare Road near Columbia Mall. This LoopNet listing says it was built in 1996, though it appears a bit more decrepit than that to me. (The listing also gratifies me by calling Columbia Mall ... "Columbia Mall").
Along with the daycare, this place also had a hair salon and an Air Force recruting office. As of now, the whole place is bank owned, so I guess we have another casualty of the downturn here.
Posted at 12:42 am in Uncategorized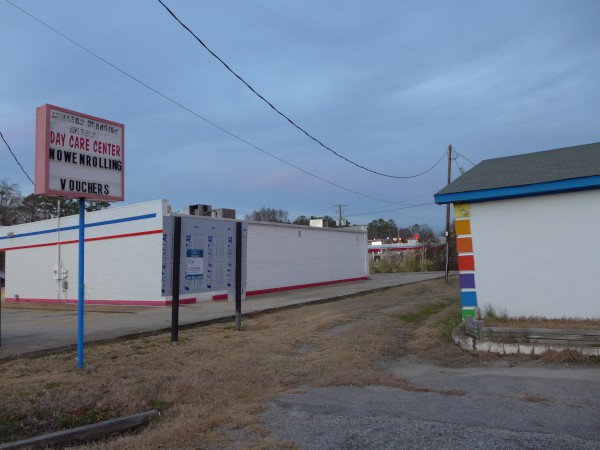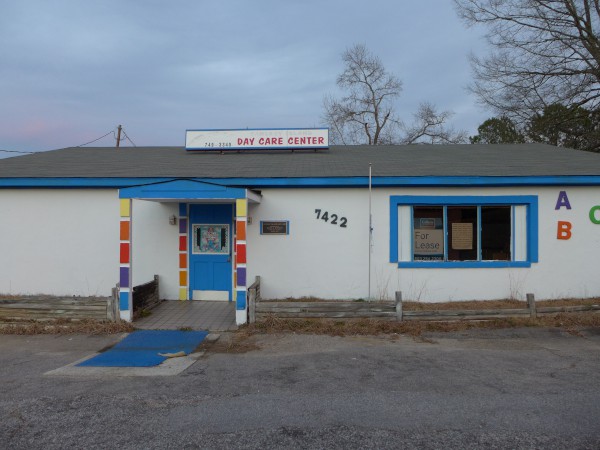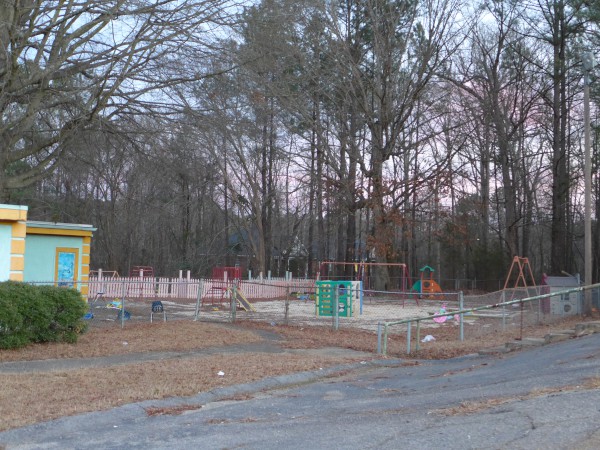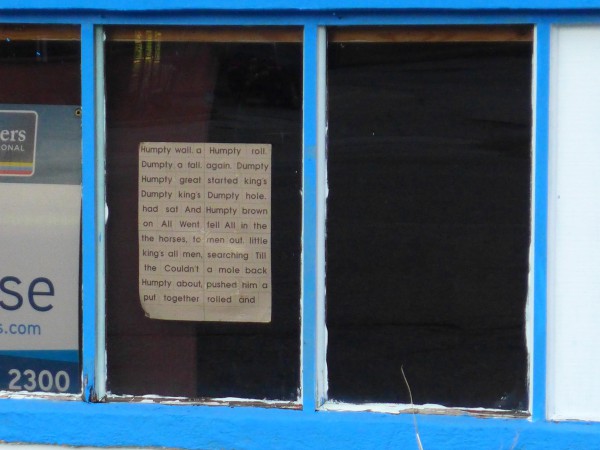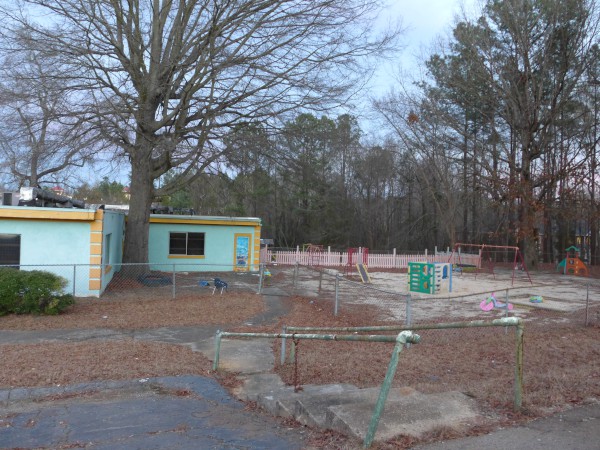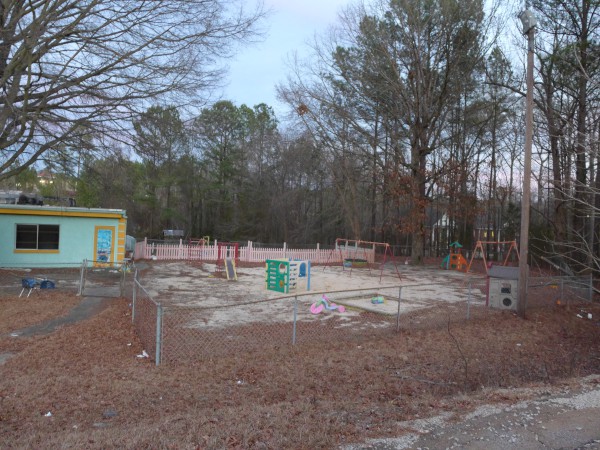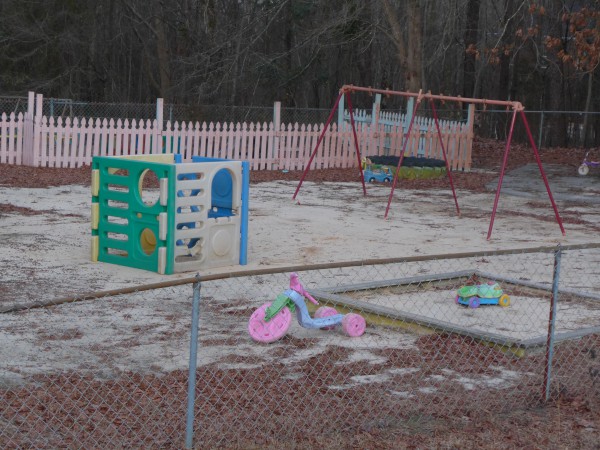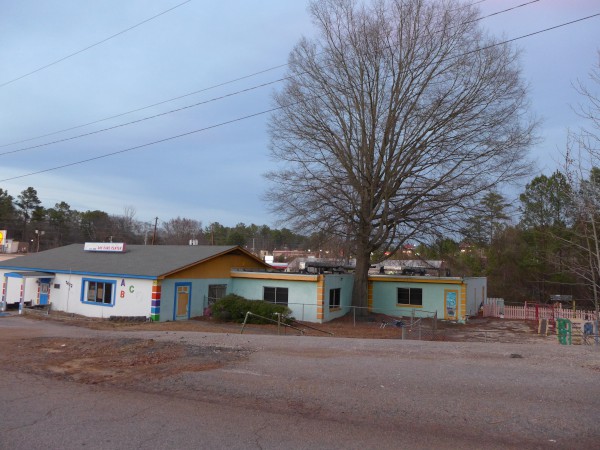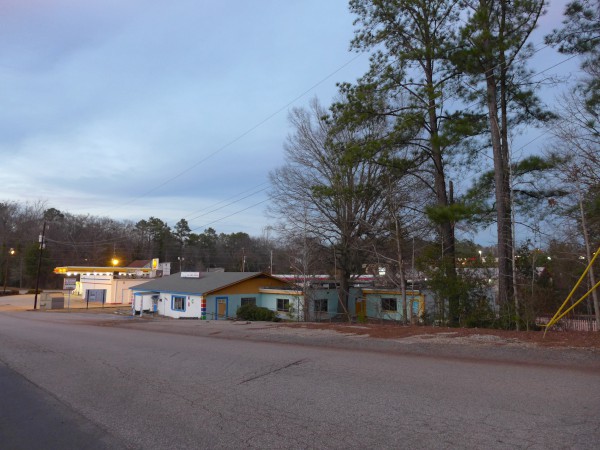 You have to love the street name.
I ran across this defunct Irmo daycare center when I was turing around on Lake Murray Boulevard to go back and take pictures of something else (of what, I cannot now recall).
The way the toys are still out, waiting for children who won't return is rather sad.
Posted at 10:32 pm in Uncategorized