Archive for the '7001 Parklane Road' tag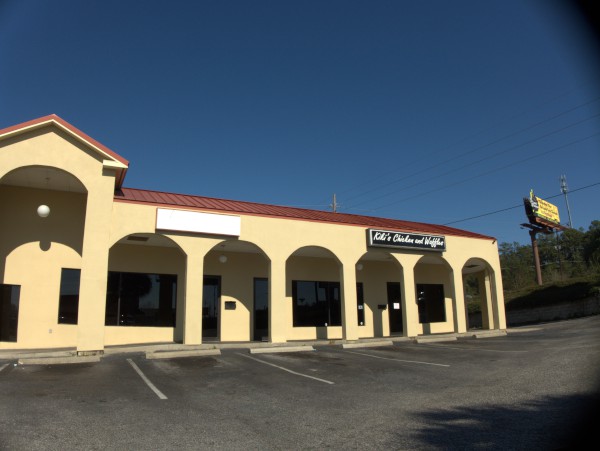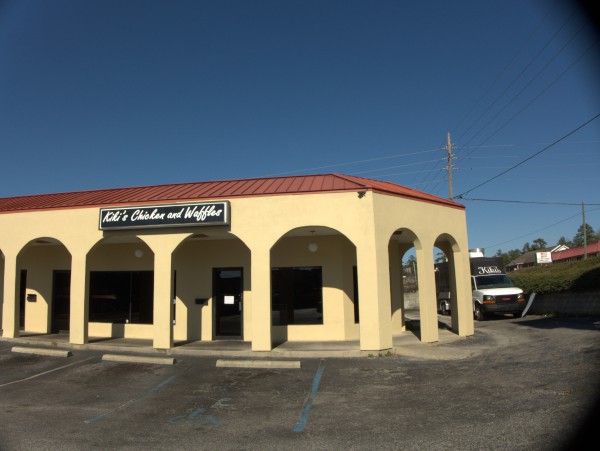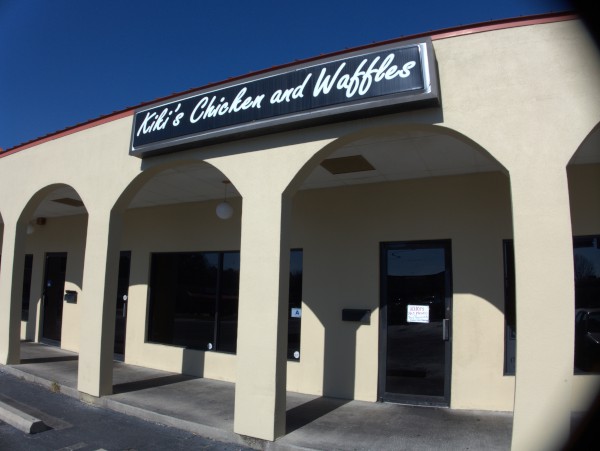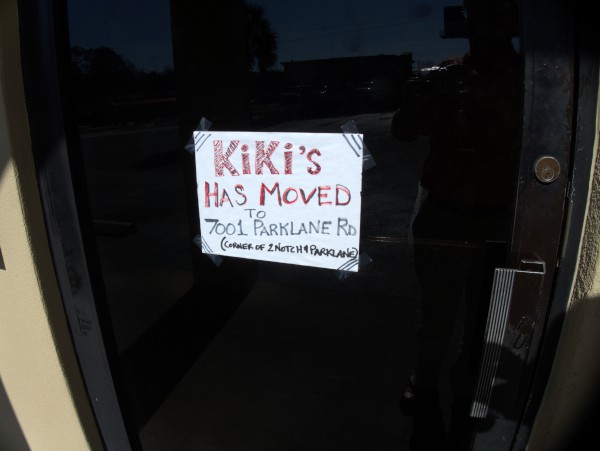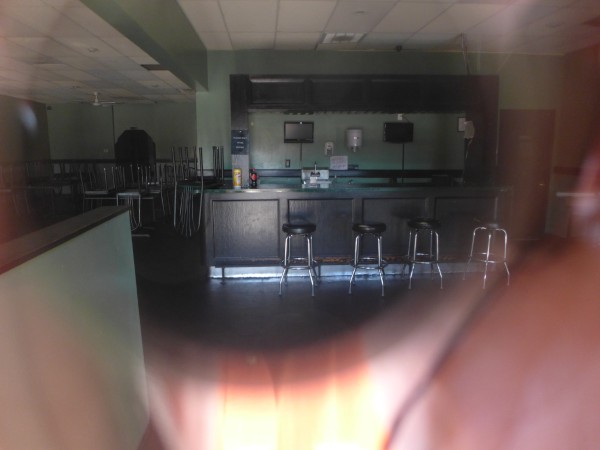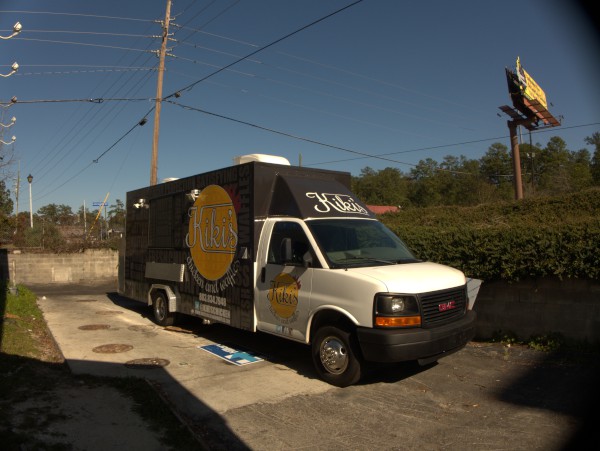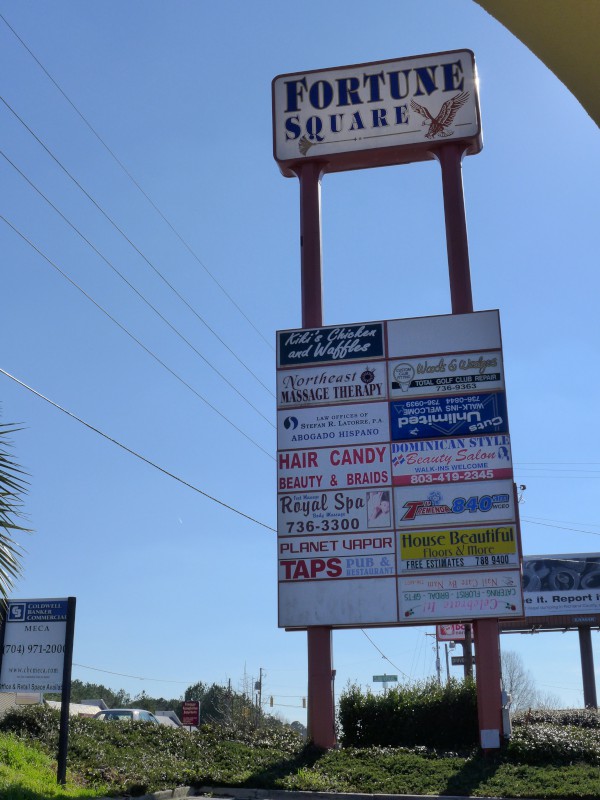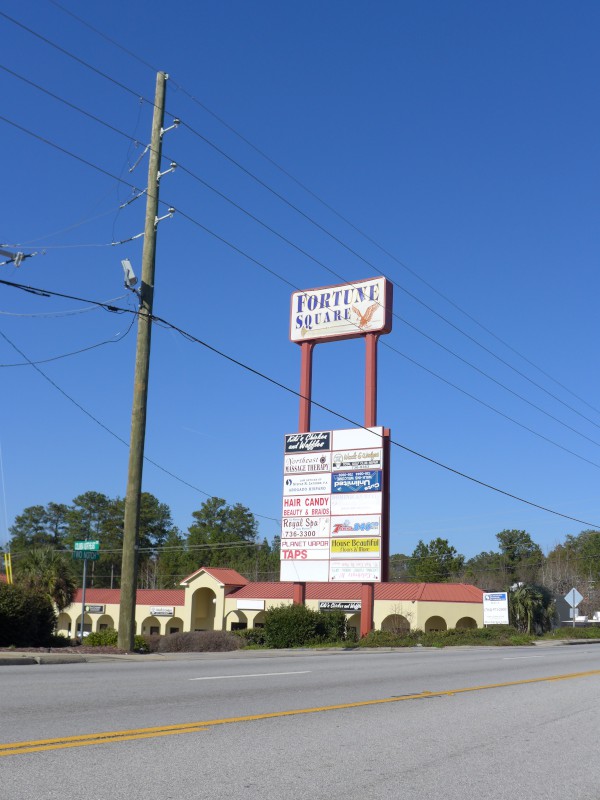 Soul food purveyors Kiki's Chicken & Waffles have left their old, cramped, digs in Fortune Square, and have moved into the old Sticky Fingers location at Columbia Mall.
Judging from the parking lot Sunday 6 March, they will have no trouble filling the larger building..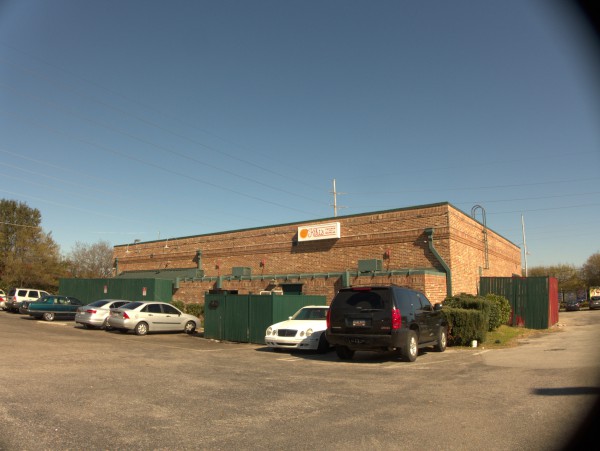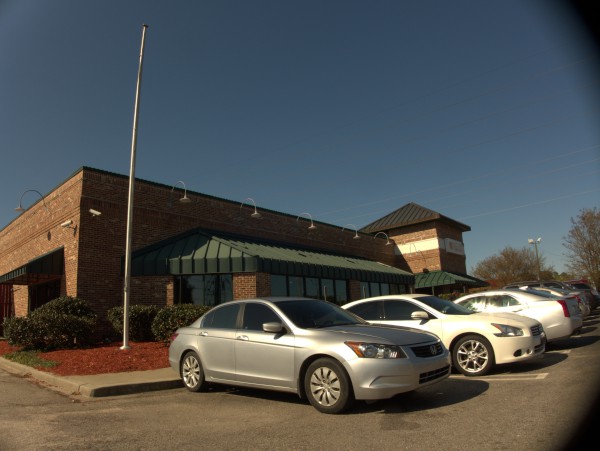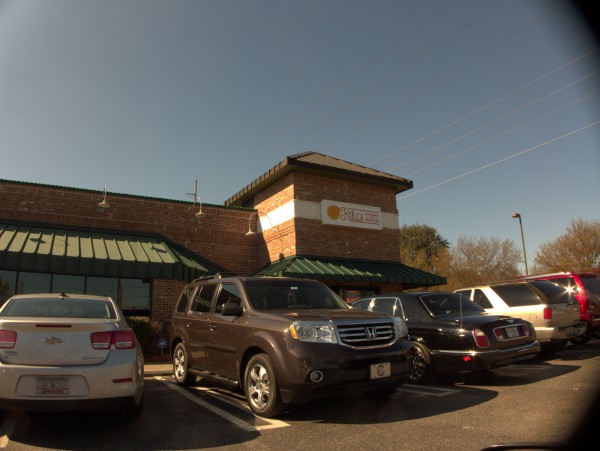 Posted at 11:02 pm in Uncategorized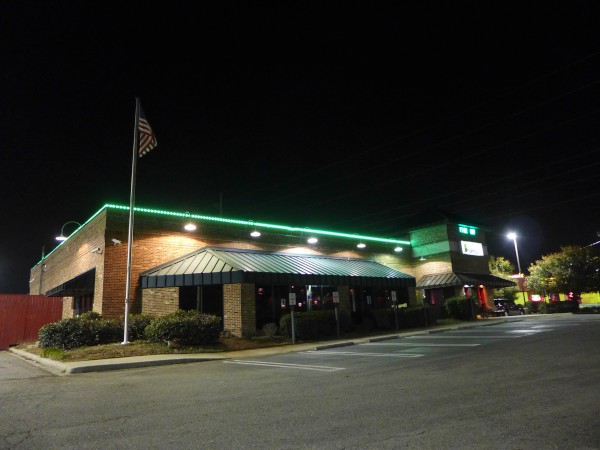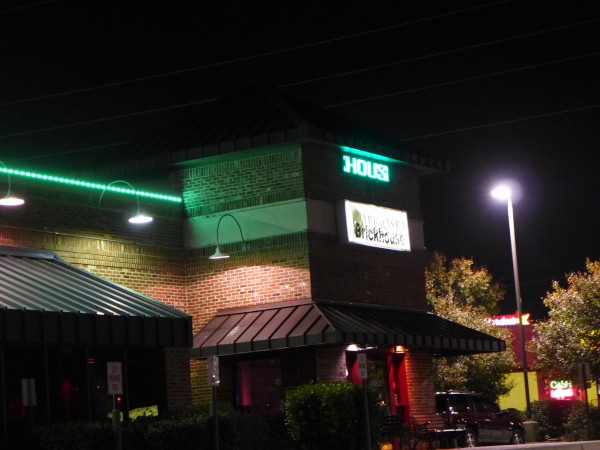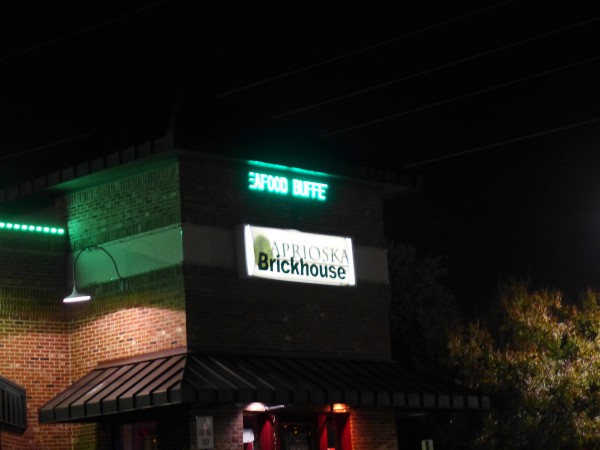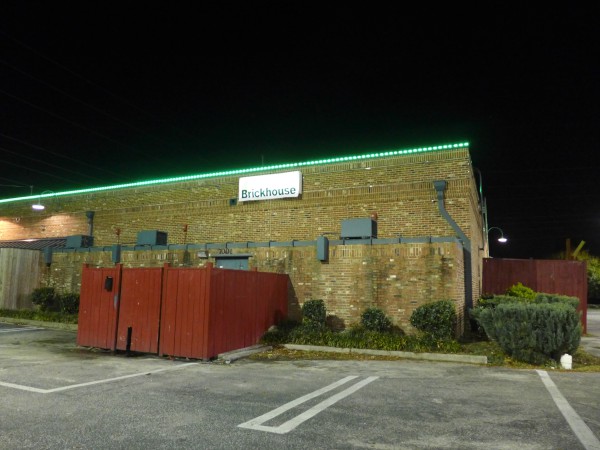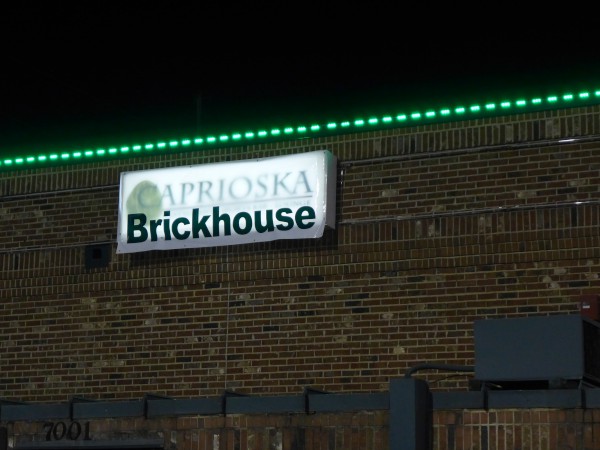 I noticed this evening as I was driving by Columbia Mall that there were no cars visible in the outparcel parking lot of Caprioska (the old O'Charleys / Sticky Fingers location). For a Friday evening, that seemed odd, so I turned in.
Taking a tour of the parking lot revealed that the place is open, but as Brickhouse, not Caprioska.
The Caprioska web site is as succinct as any I've ever seen, and their Twitter feed and Facebook page lead me to believe that they closed some time between 15 and 20 November 2013.
In the beginning, I think this place was to be sort of a Brazilian spot, but reviews indicate that changed over time.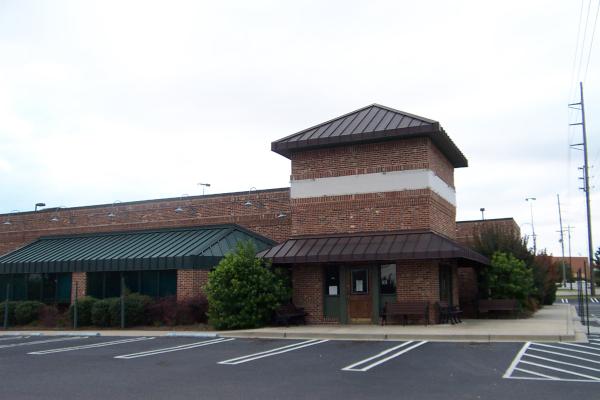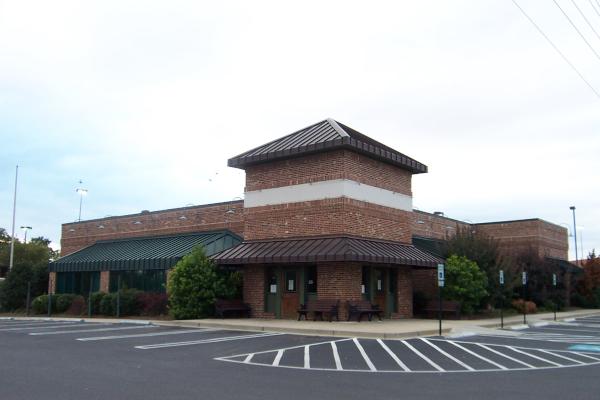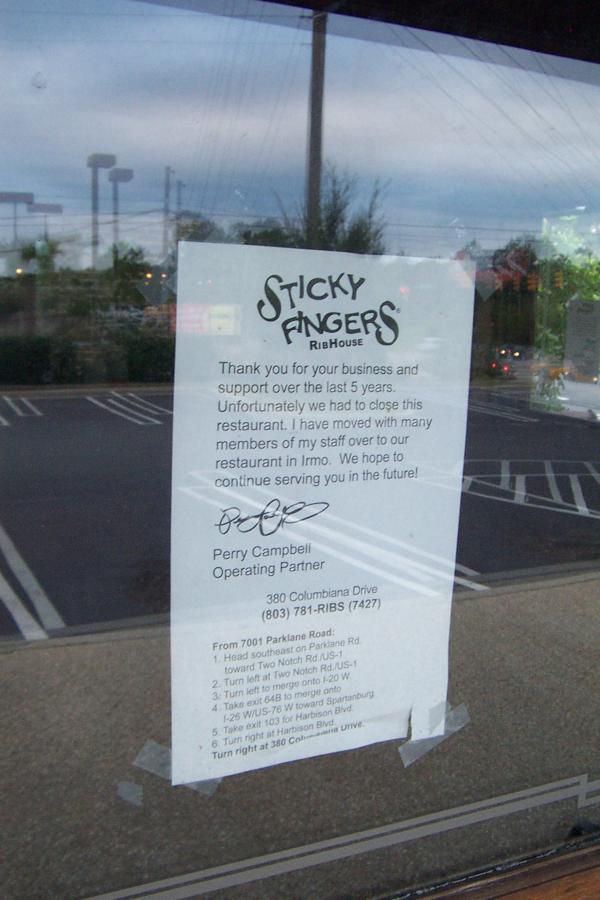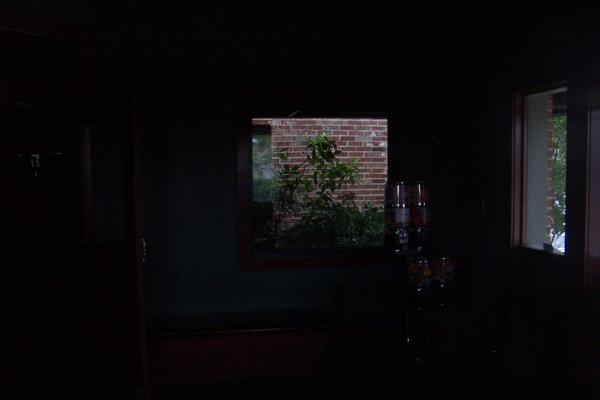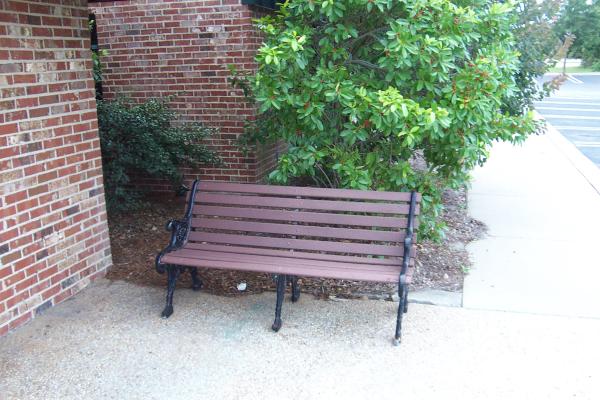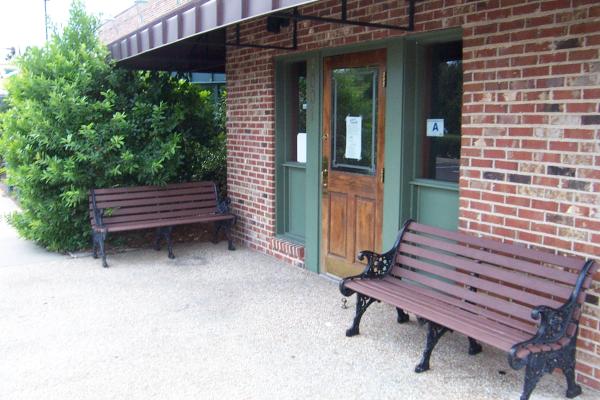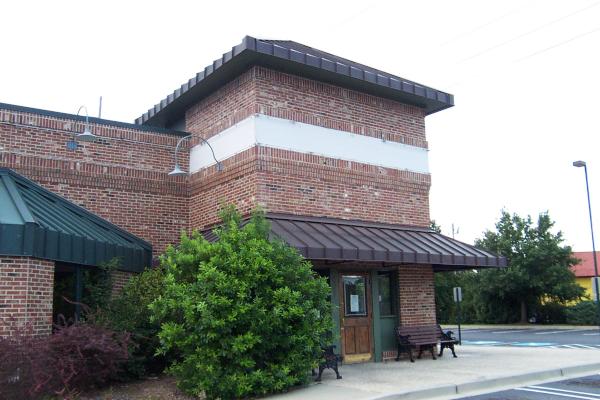 Sticky Fingers was yet another victim of the declining fortunes of the Dentsville area. I believe that they were the second tenant in this building, which was built for O'Charleys before that operation followed The Olive Garden, Lizard's Thicket, Circuit City, Target, Office Depot, JC Penny and Kroger Sav-On to the new developments further out on Two Notch or at Sandhill. The closing sign says they lasted five years, though I woudn't have guessed that long.
I can't comment on their ribs as I'm not a rib guy. I believe I ate there only twice and had a burger both times. It was fine, though not spectacular. I'm a little curious about what's going on with the building. It appears to have been kept in pretty good shape, and to have not been cleaned out (notice the gum machines still in there). Furthermore, I didn't see a for-sale or for-lease sign anywhere. I wonder if Sticky Fingers is holding on to it for some reason.
UPDATE 16 May 2010 -- It's now a "brazillian-style" restaurant, Caprioska: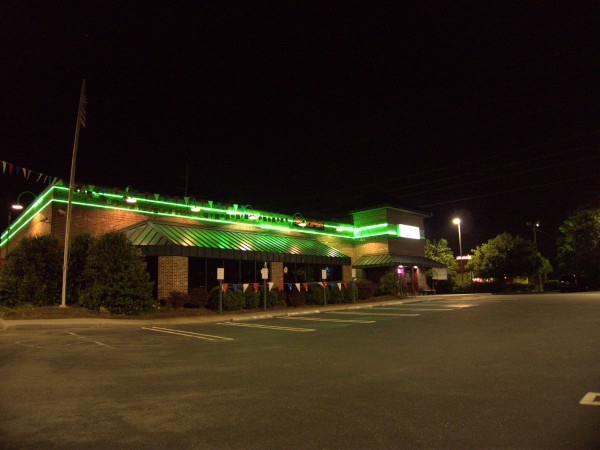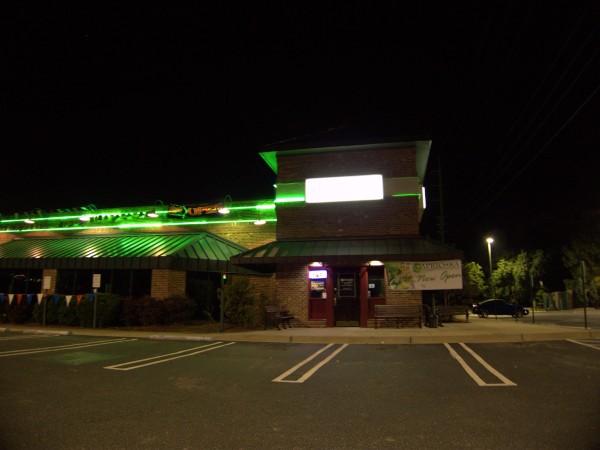 Their web site is here
UPDATE 19 August 2022: Adding map icon and updating tags.