Archive for the '4624 Devine Street' tag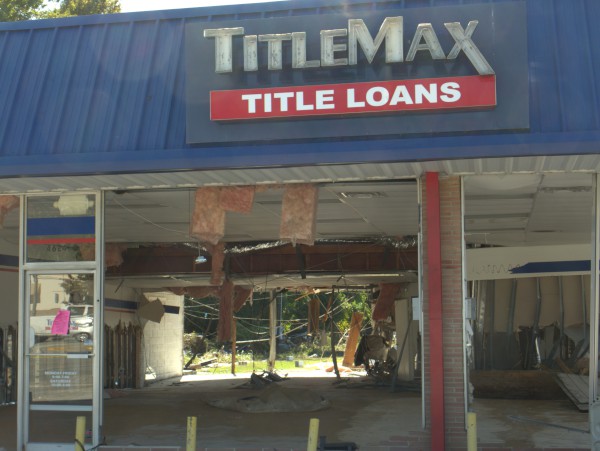 One of the most iconic images from the flood was the inundation of the TitleMax building on Devine Street. Some other pictures were actually just as incredible, but the bold color scheme of this storefront really made it stand out. One such image is here, and one shot from the other direction is here.
I finally got a chance to take a look at the damage last Saturday (17 October 2015), and it is even more severe than I expected in that while I thought the building would be a total loss, I was somewhat surprised to see the lot a total loss as well. I'm not sure it comes across well in these pictures (shot against the sun for the most part unfortunately), but the whole lot on the Liberty side of the building has dropped at least three feet.
The Free Times suggests that the site will not be rebuilt:
"That was built in the floodway; it would never be allowed to be built today," says Erich Miarka, program director of the Gills Creek Watershed Association. "Since that building was completely destroyed, I don't think they'll be allowed to build there again."
As an aside, I'm not sure how you get two street numbers offset by six in the same building, but that's what seems to have been the case.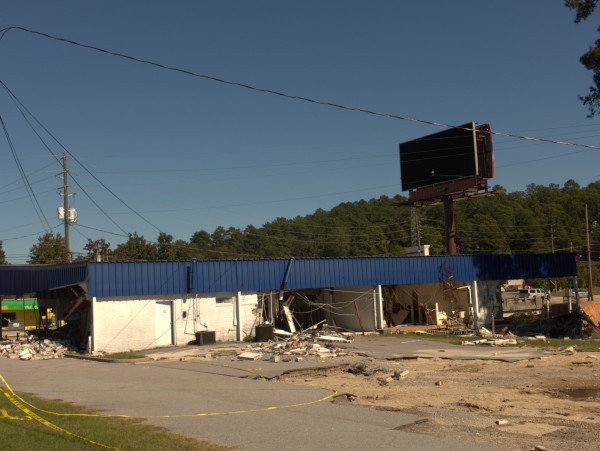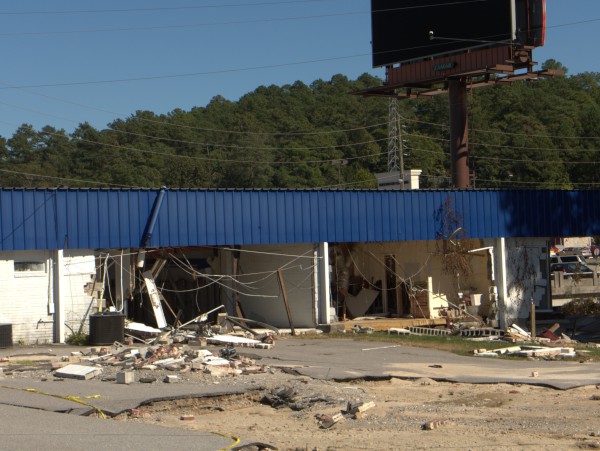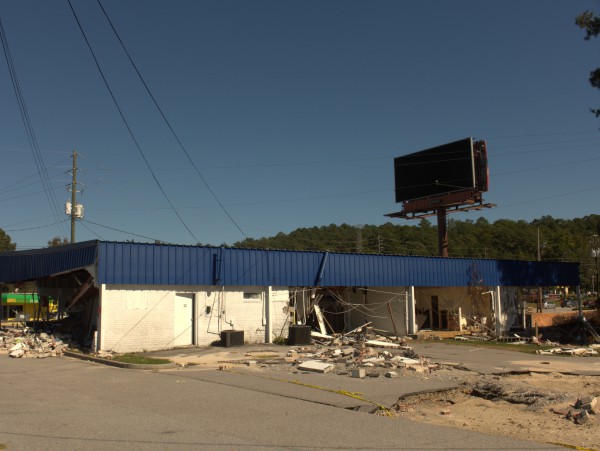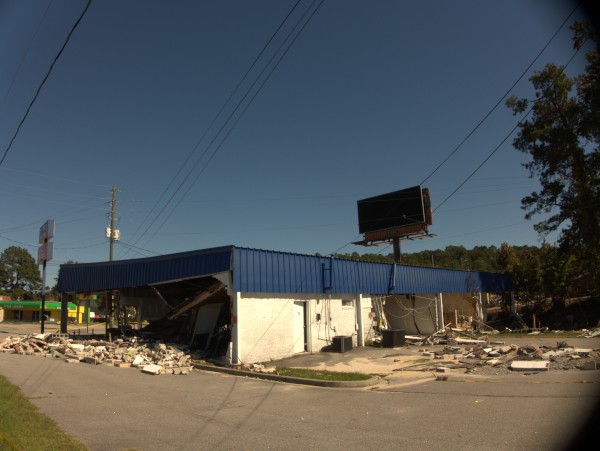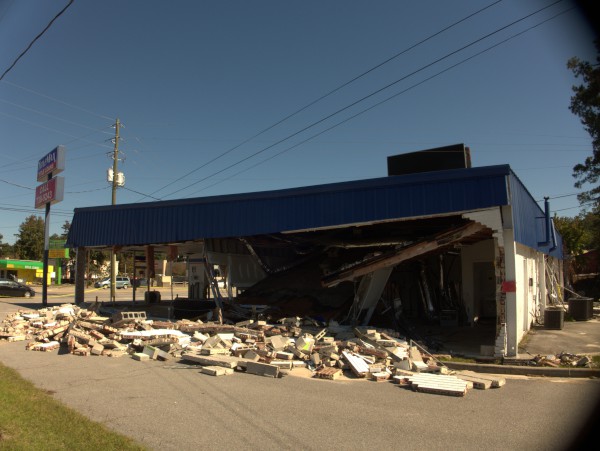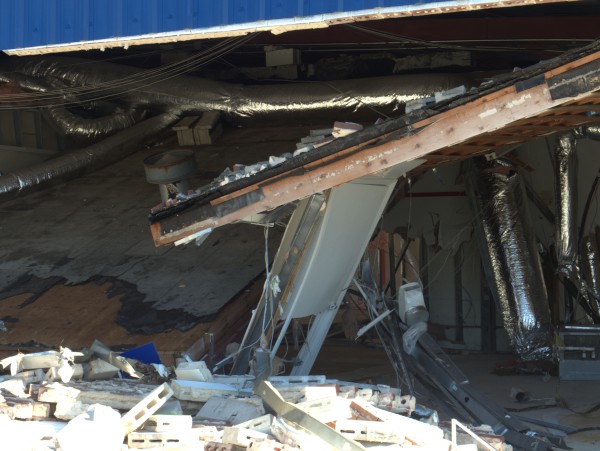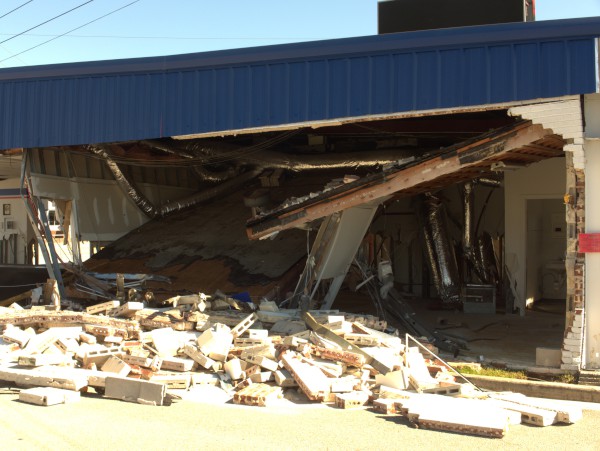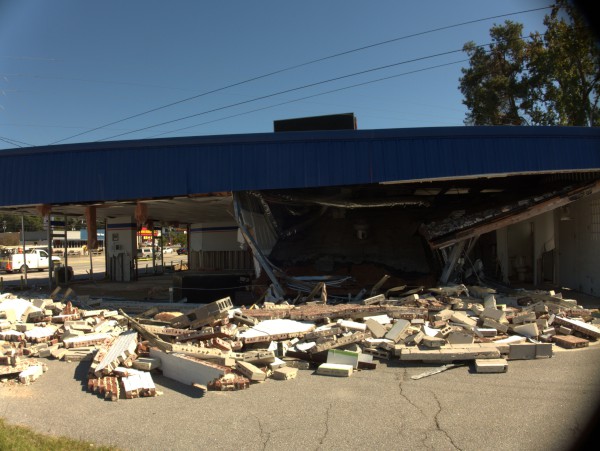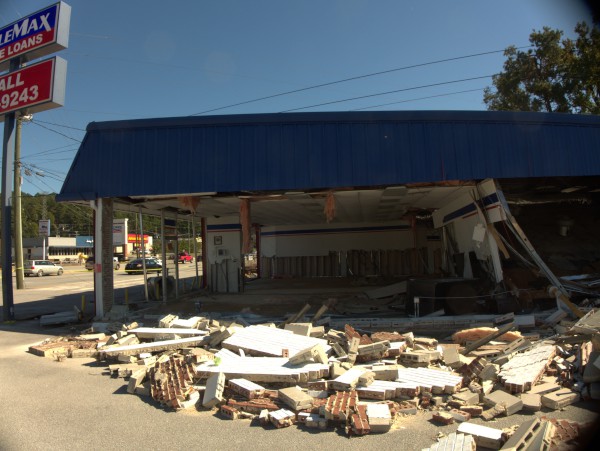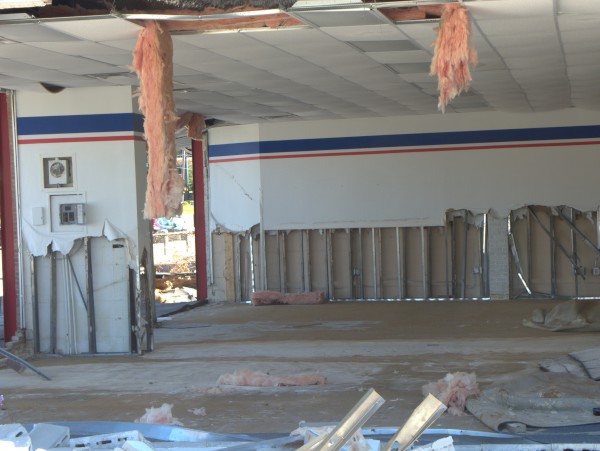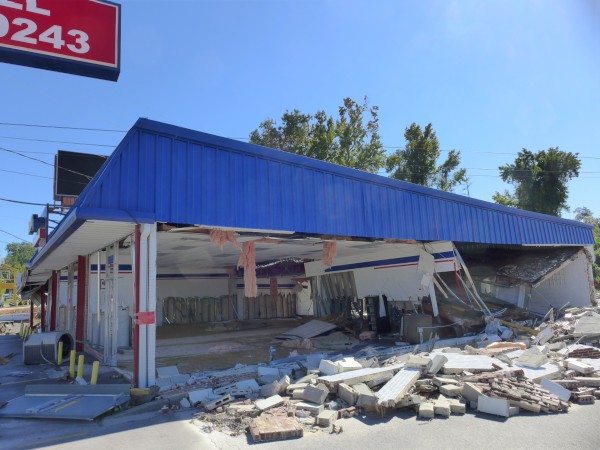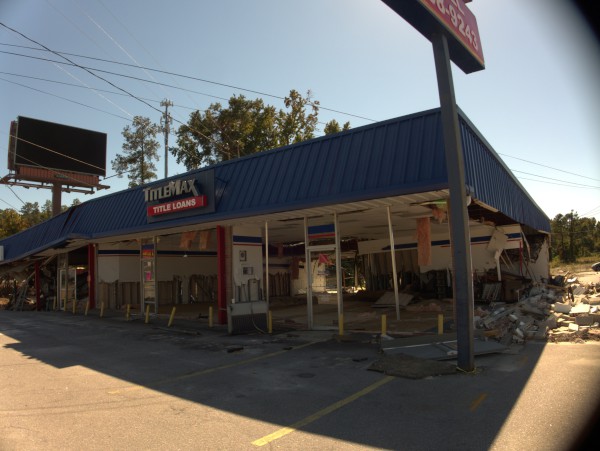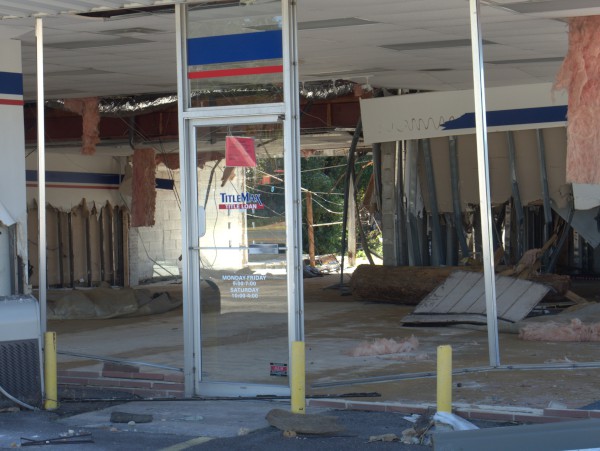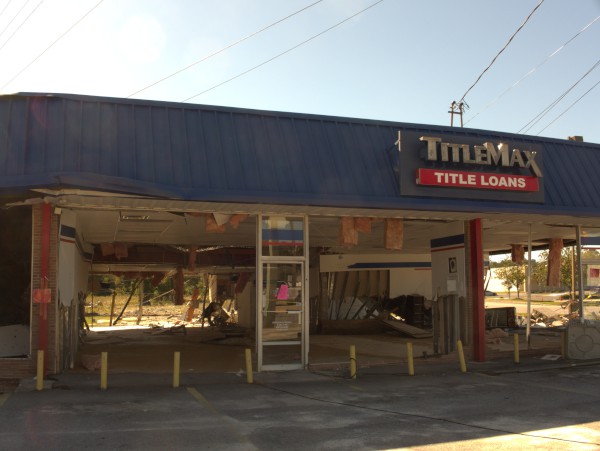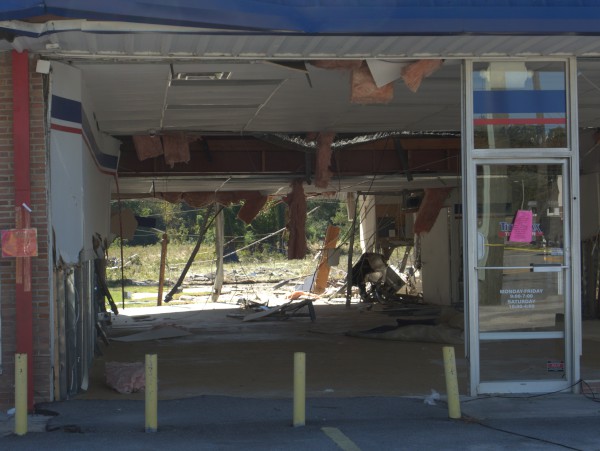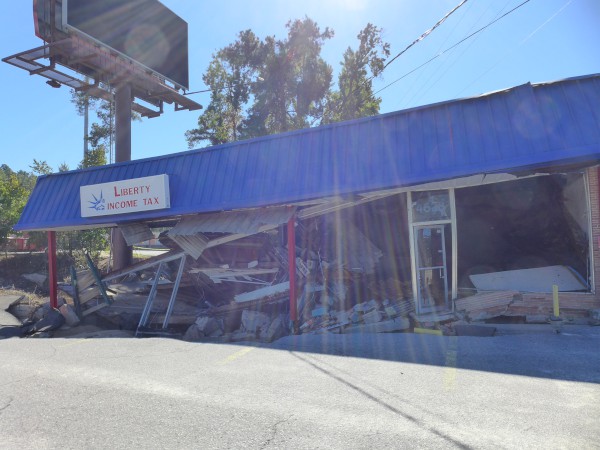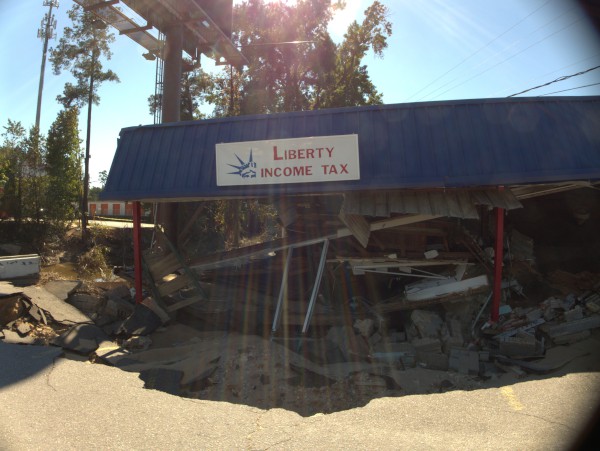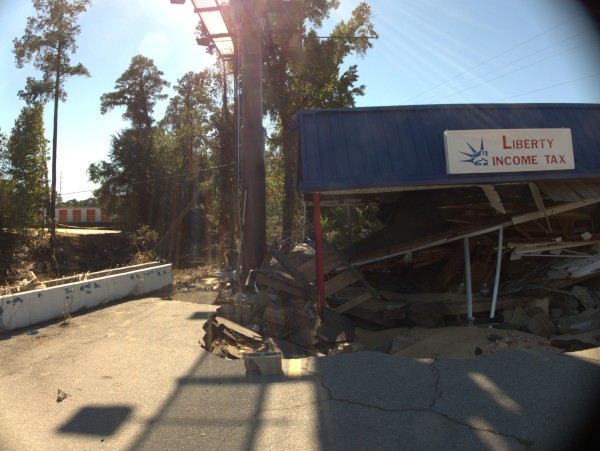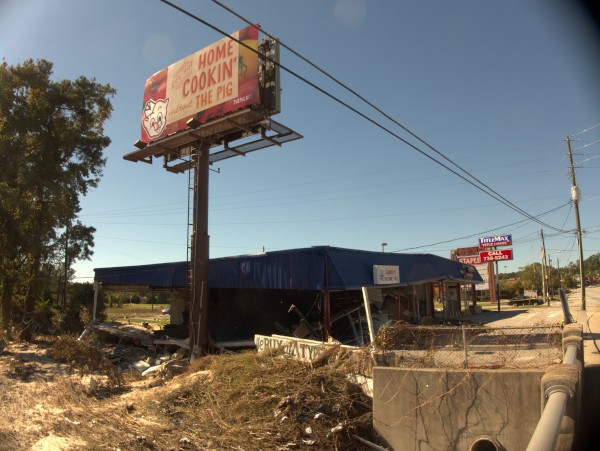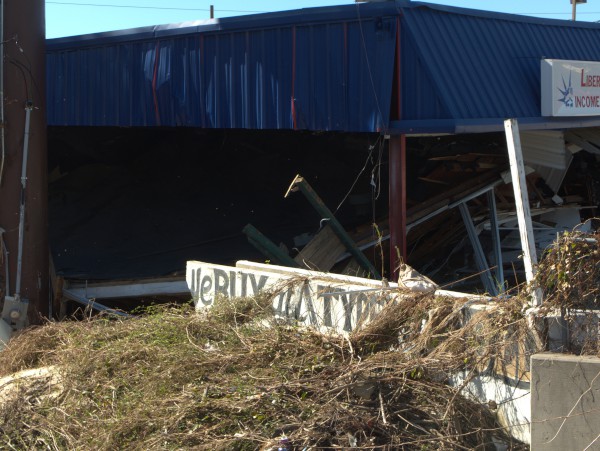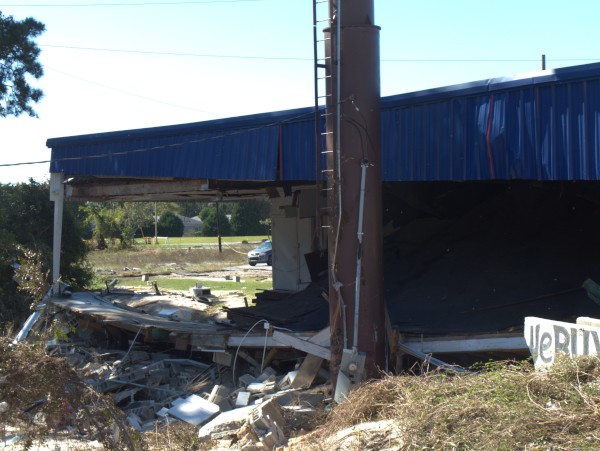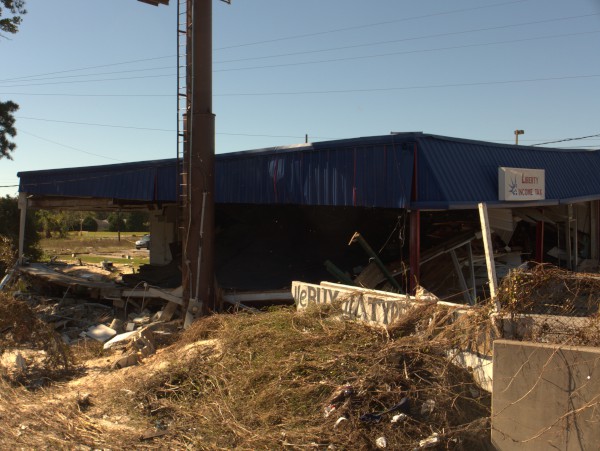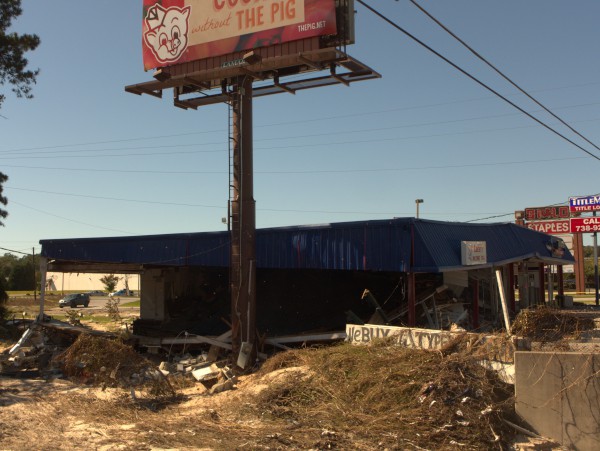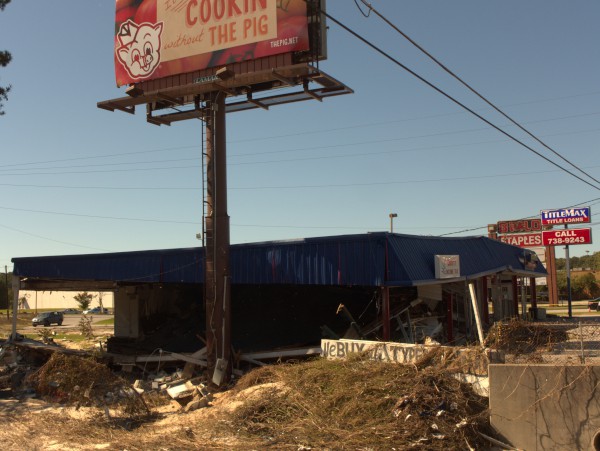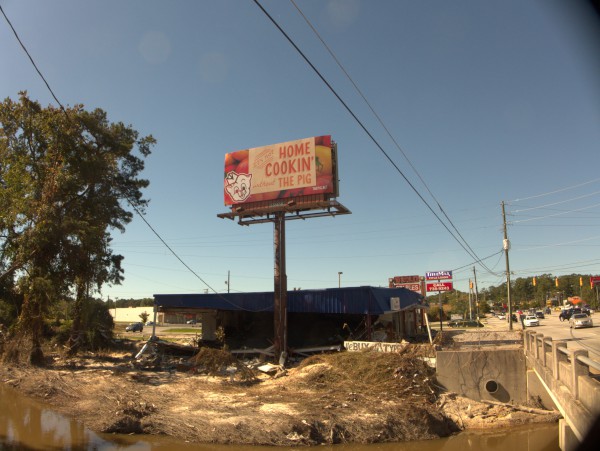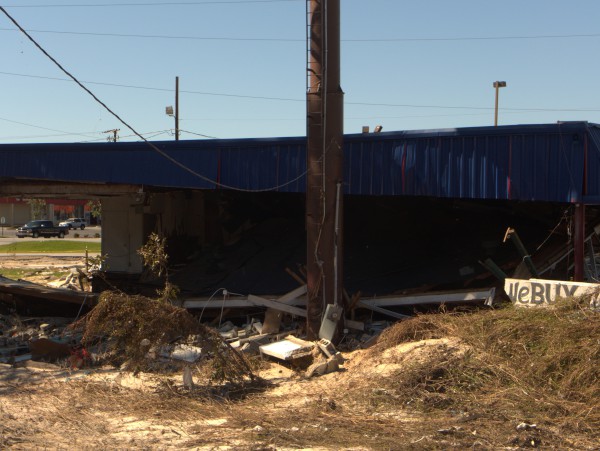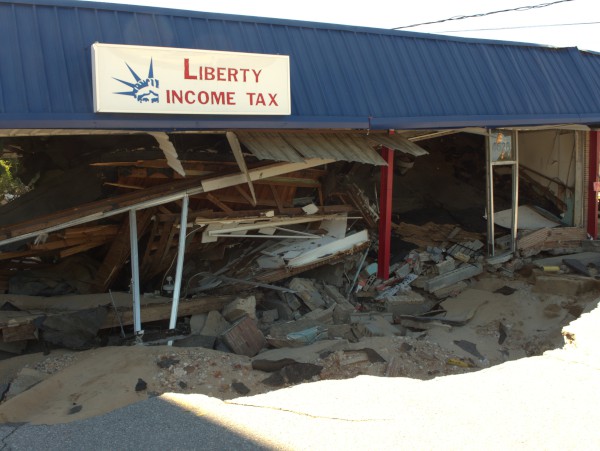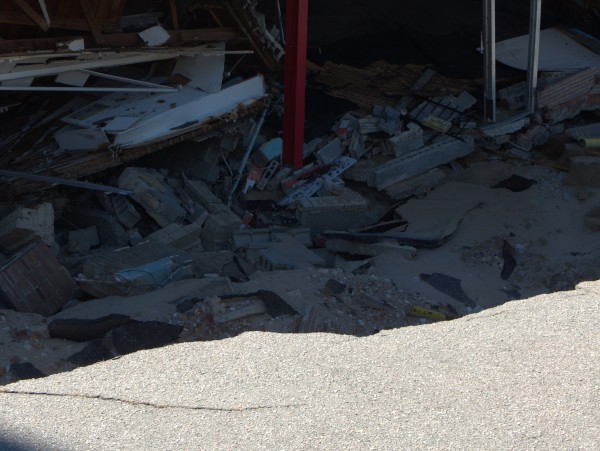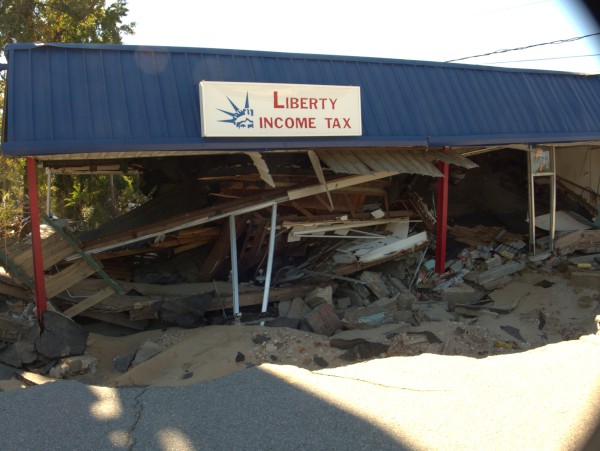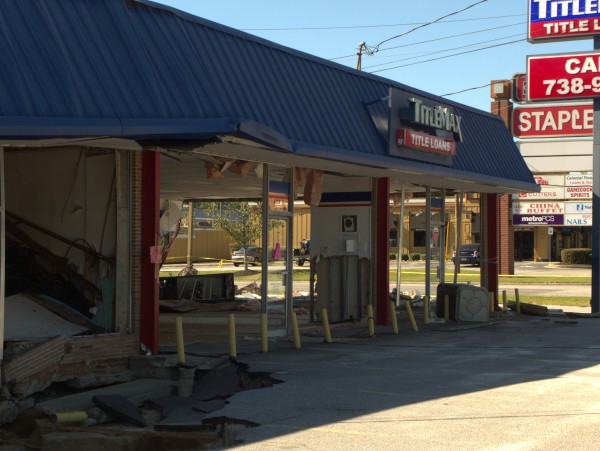 UPDATE 19 January 2016 -- TitleMax now has a sign up for their new location: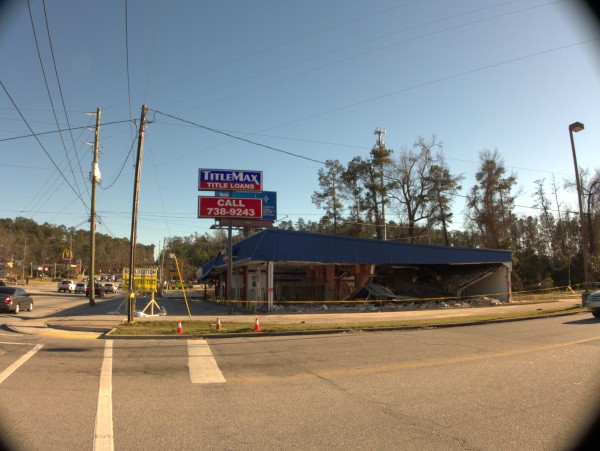 UPDATE 18 February 2016 -- It appears something is about to happen here, as the property is now fenced off. My guess would be a demolition: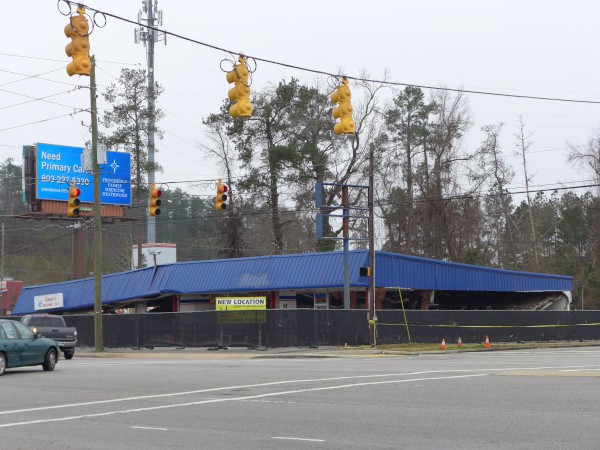 UPDATE 28 March 2019 -- Well, today was the last day for this iconic building. It was still partly standing when I took the first couple of shots, but when I got done eating and drove across the street, it was pretty well flattened. I expect it will be on WLTX tonight, as they had a camera crew there: