Archive for the '2916 Emanuel Church Road' tag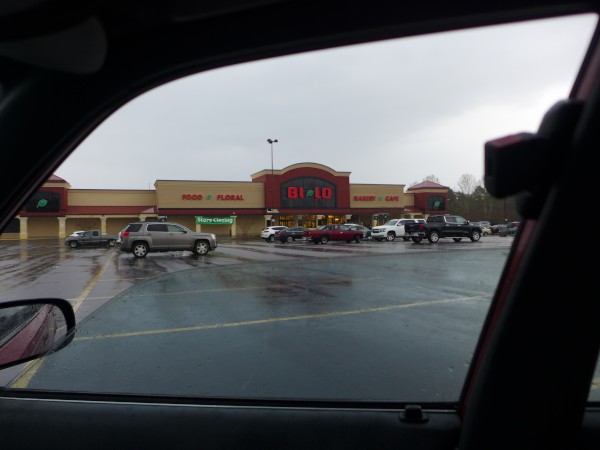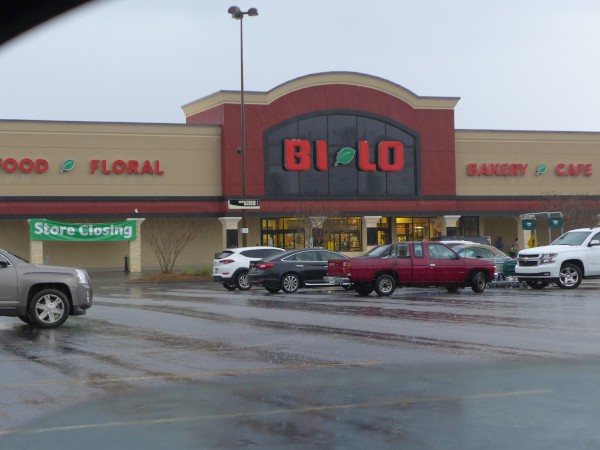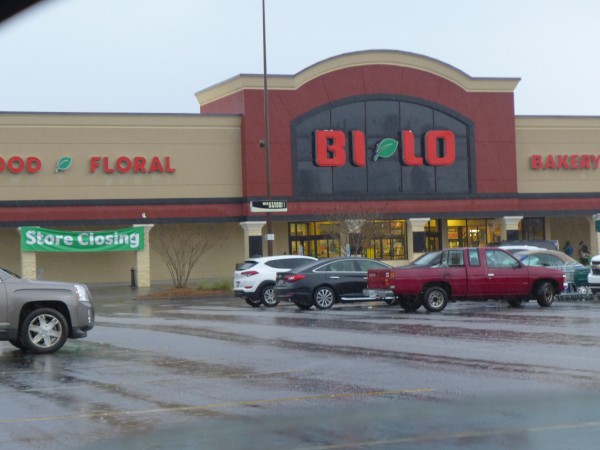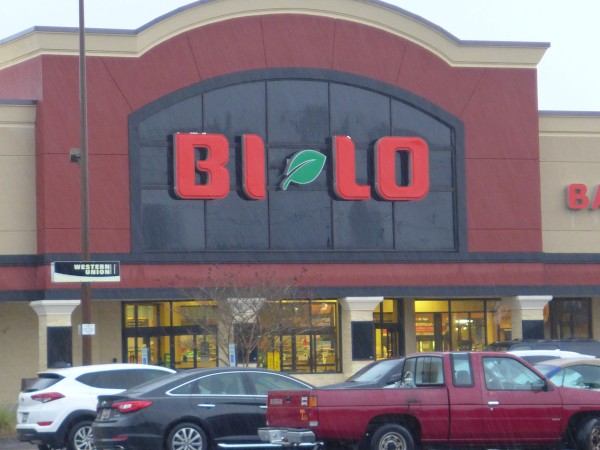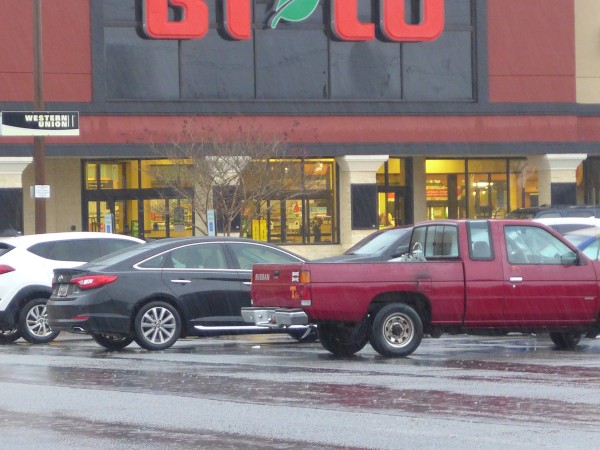 Well, I would rather not take pictures through the passenger side window just to keep the camera semi-dry, but those are the conditions that prevail lately..
This Bi-Lo is on Emanuel Church Road in West Columbia in a spot where I am fairly sure I have never been before. In fact, I drove out there last week, headed down that branch of Emanuel Chruch Road, decided that things were petering out and turned around and went the other way.
This store is part of the latest round of Bi-Lo & Harveys closings, and presumably will be gone by the end of the month as these closeouts don't usually take too long.