Archive for the '11359 Ocean Highway' tag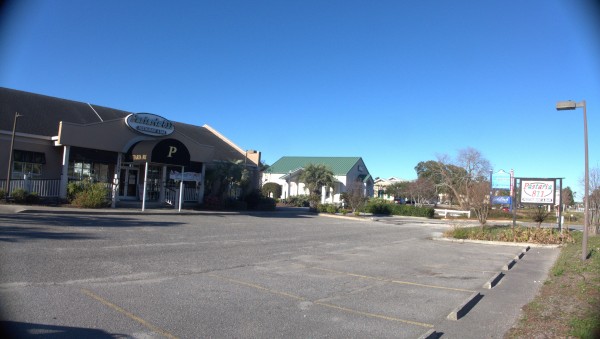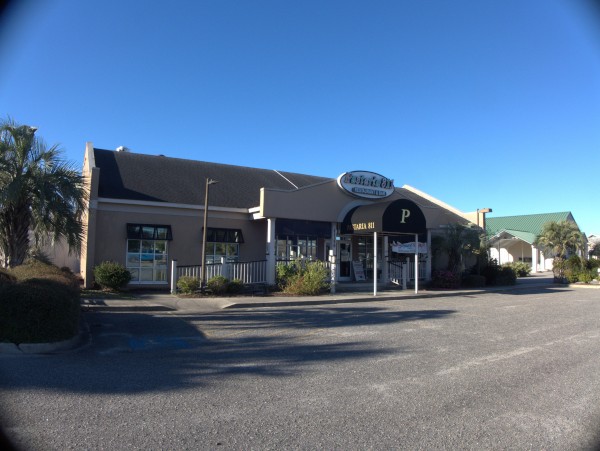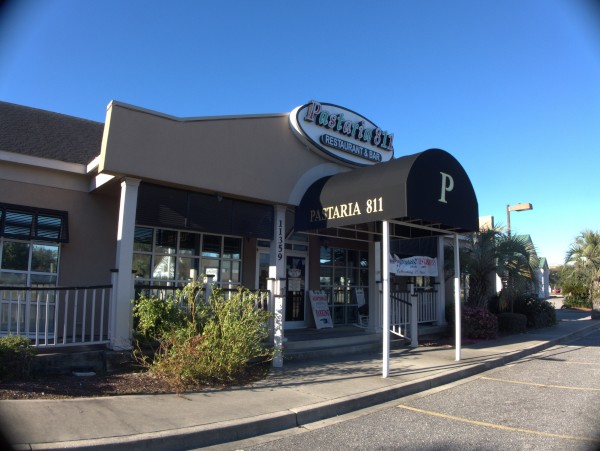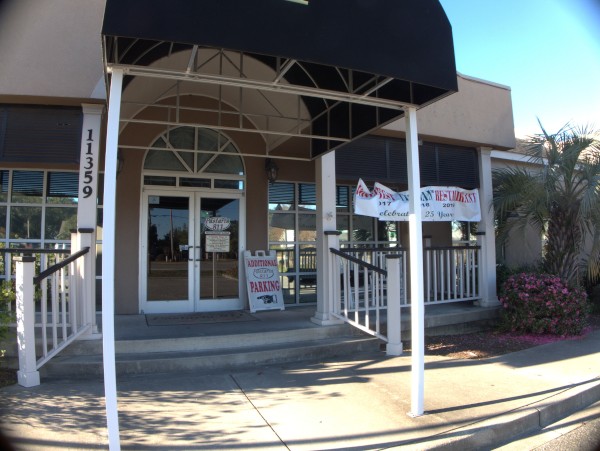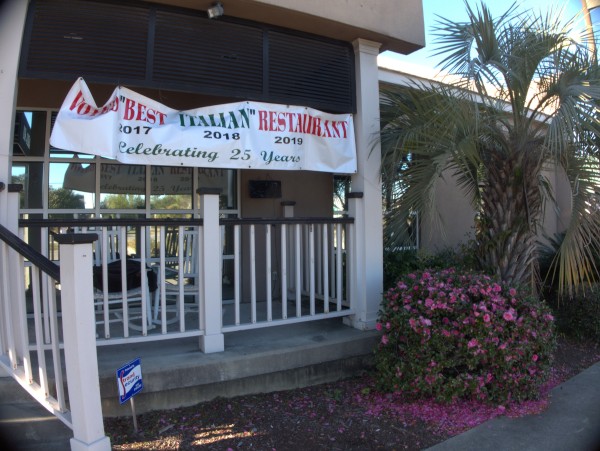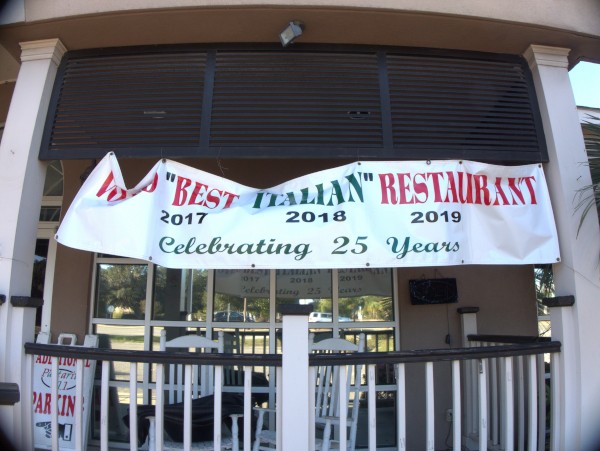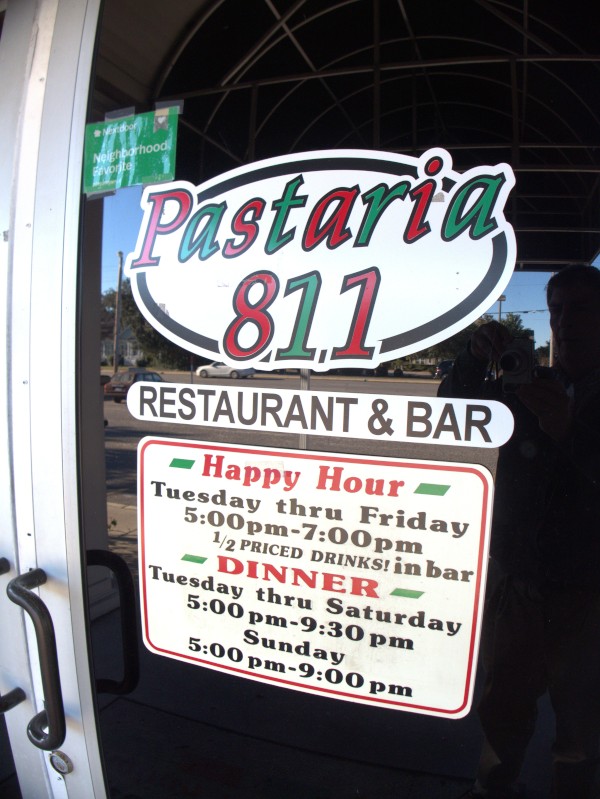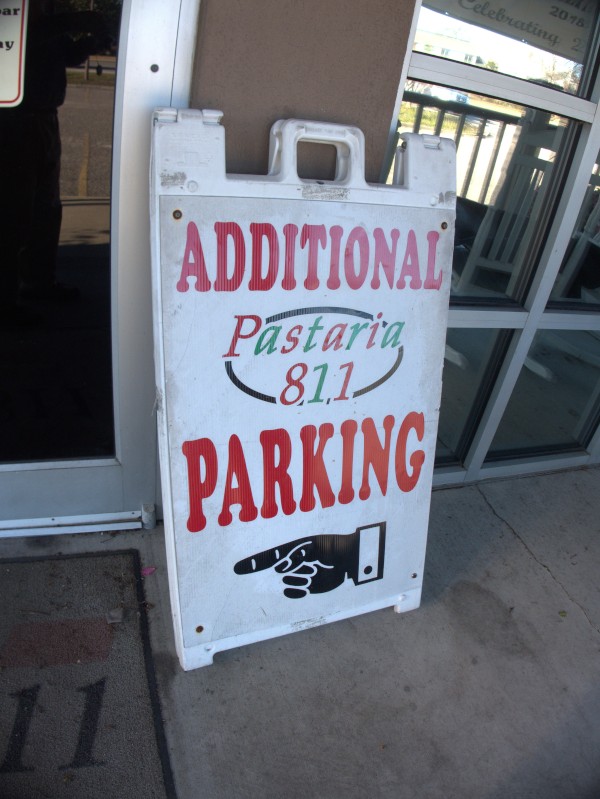 Well, this is an unpleasant surprise!
I had been going to Pastaria 811 since they opened in the Litchfield Exchange (replacing some sort of deli) back in the 90s. Actually I would have guessed it was longer ago than that, but their sign claims 25 years so..
They had the second best pizza in South Carolina, great bread, and good general Italian dishes. They moved to this, more visible, location several years ago after Austin's closed up shop, and always seemed to be doing a good business as far as I could tell. I think I was last there in early August, and had the usual good experience.
We tried to go by last week, and found it closed, but thought Well, the holidays.. as there was no indication of a permanent closure, but looking it up online found the website gone, and reports on Yelp that the place was no more.
As you can see, there are still no visible indications. The celebratory 25 years banner is still up, there is no sign on the door, and the rockers are still on the porch. The windows are so heavily tinted that I could not see inside, so I'm not sure what the status of the interior is.
Daggone it.