(I see a lot of folks from Facebook stopping by this page today. If you like this kind of stuff, go to the Alphabetical Closings page for lots more defunct Columbiana -- Ted 28 Feb 2014)
24 December 2013: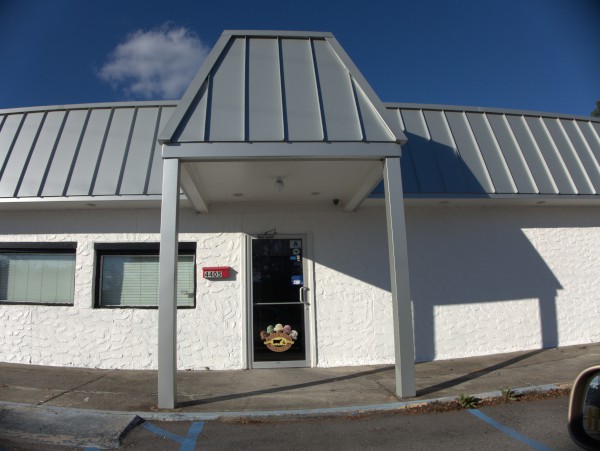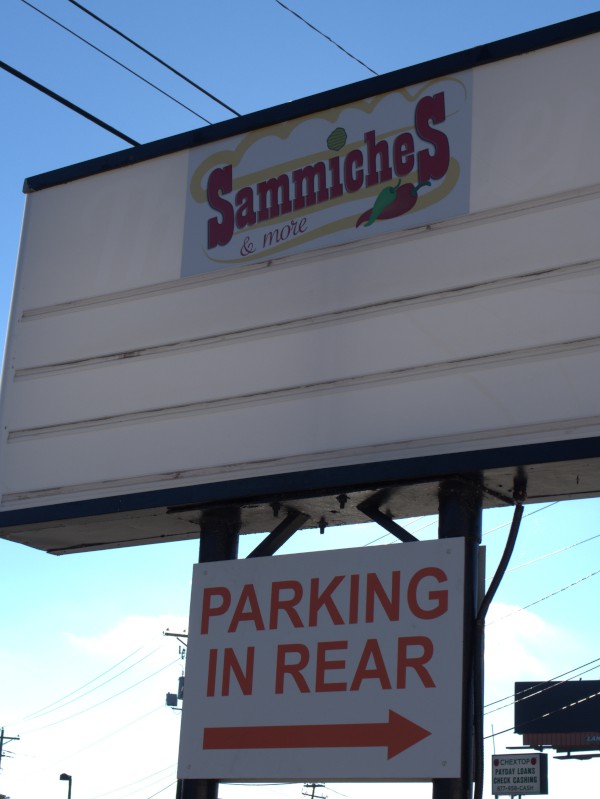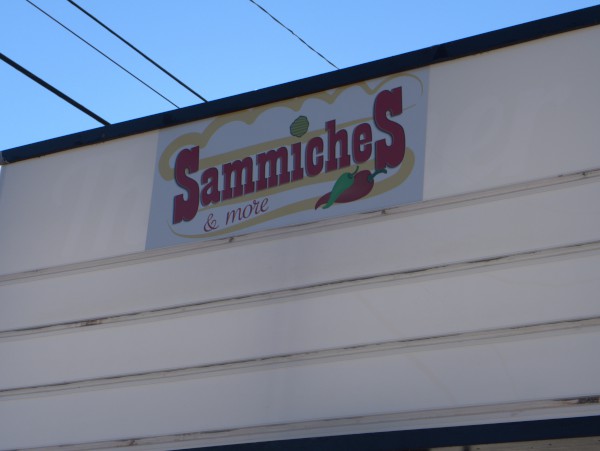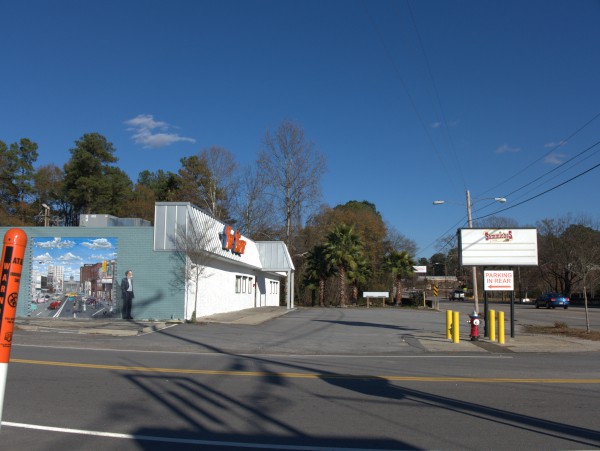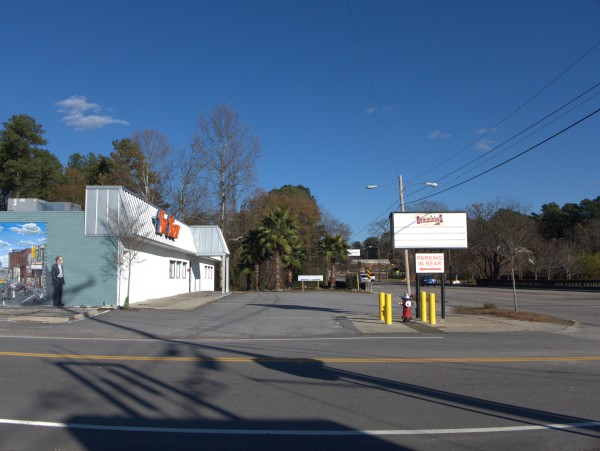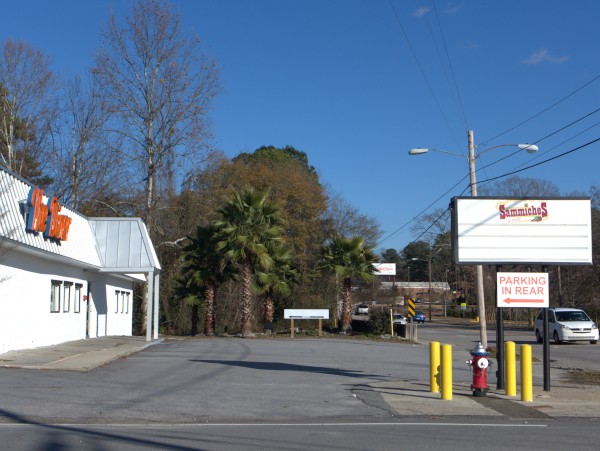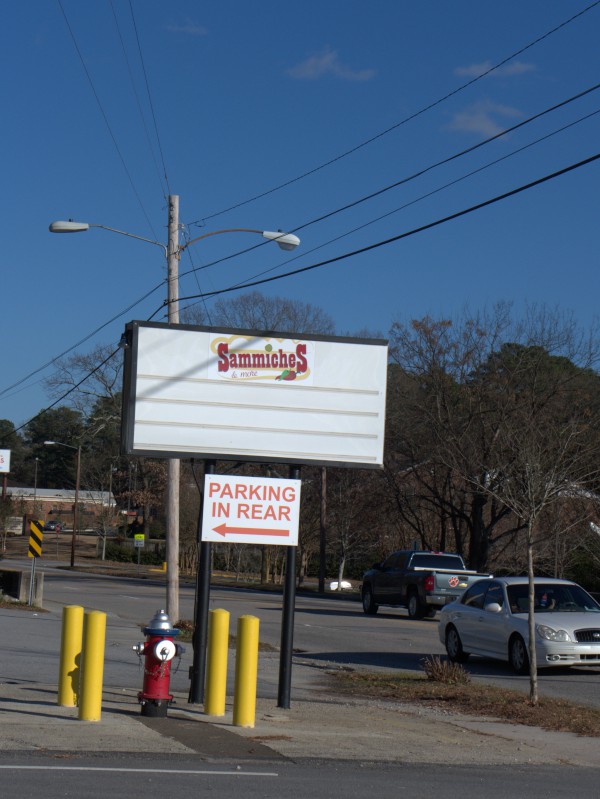 15 January 2014: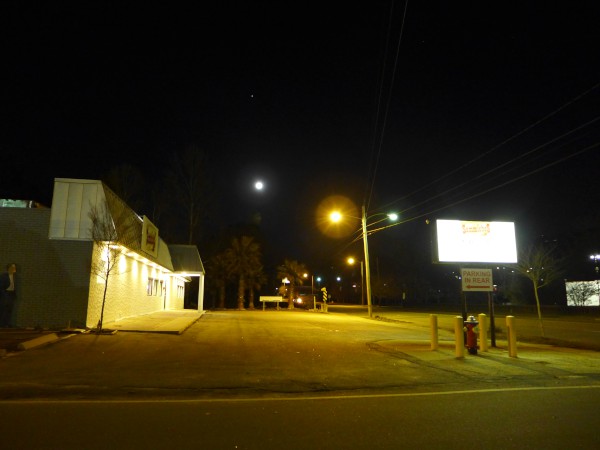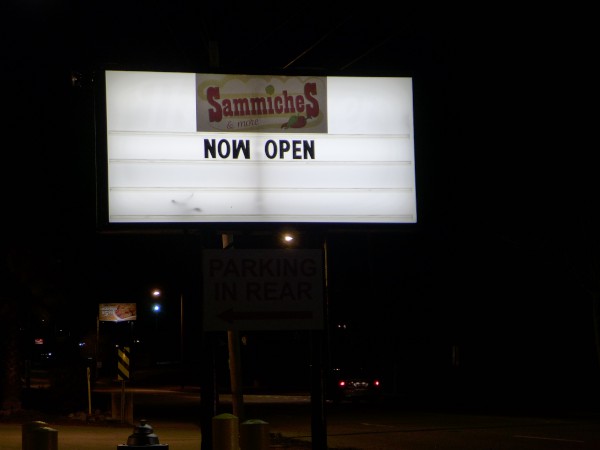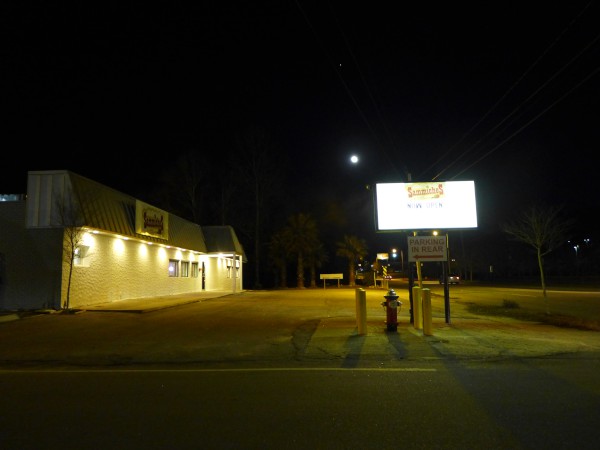 27 February 2014: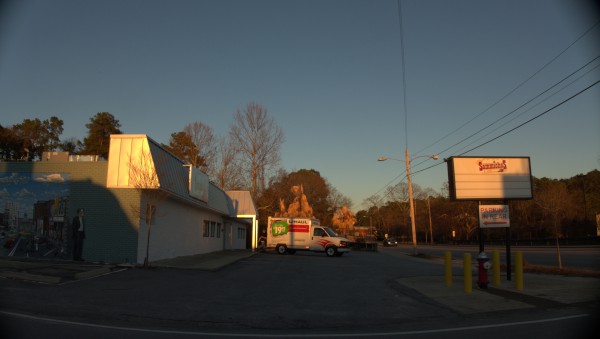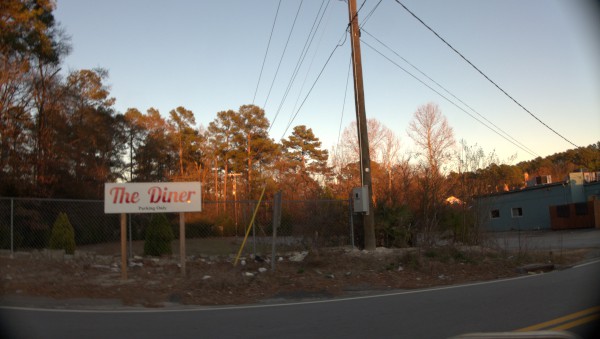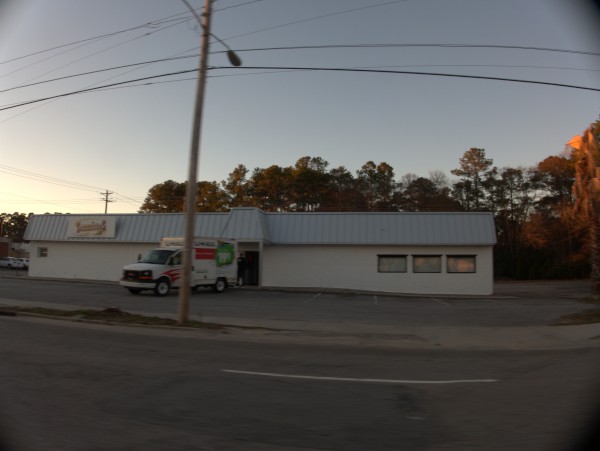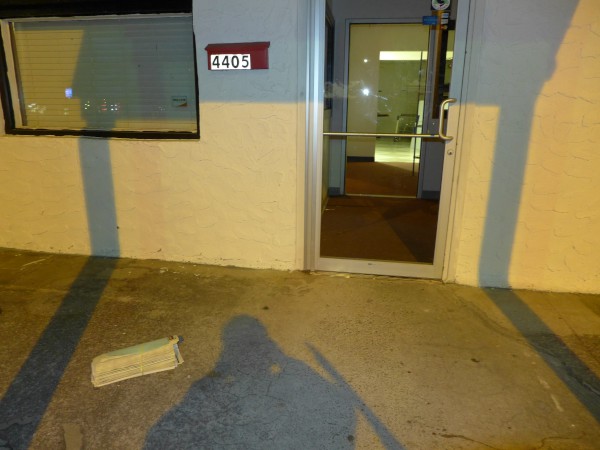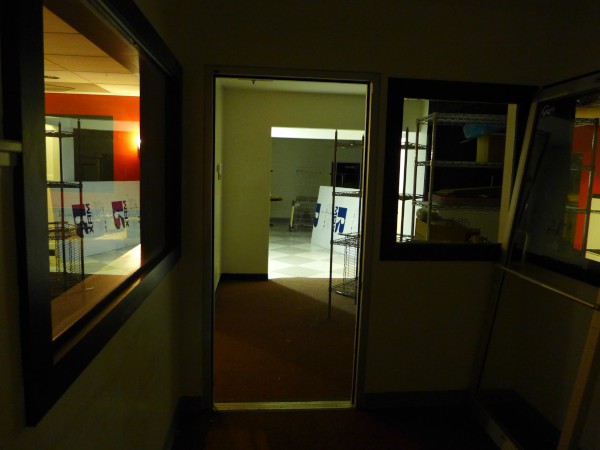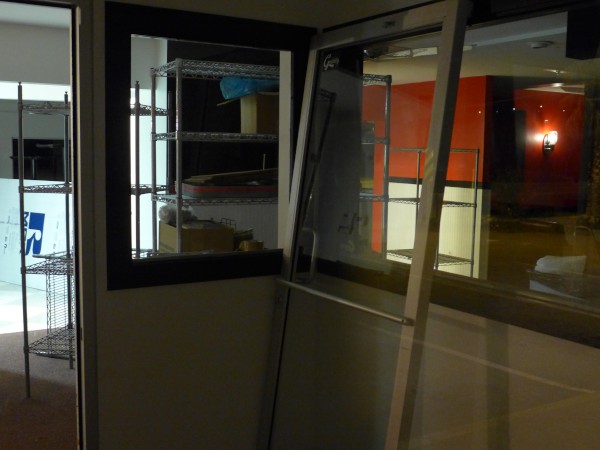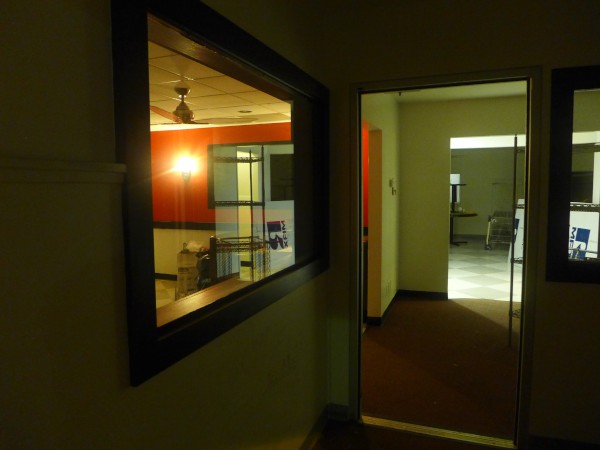 Well, that didn't last too long, I'm afraid. Sammiches was the follow-on operation to The Diner in the old Jesudi's building across from the Kmart. They opened in January 2014 and closed after about a month.
I only stopped by once, and I'm afraid I wasn't too impressed. First, I was expecting.. sammiches, and there were actually very few on the menu (and not ones I would normally go for) and second, the place was freezing. I had my sweater and my windbreaker the one buttoned and the other fully zipped up and I was still cold. The menu was some stapled laser-printed sheets, and I was the only one in the building. I had the feeling at the time (early Feb) that the place was not long for the world.
After commenter CayceKid mentioned that the place seemed closed, I rode by this afternoon (27 Feb) and there was a U-Haul van in front and the place was obviously being stripped -- something a look inside later in the evening confirmed.
(Hat tip to commenter CayceKid)
8 Responses to 'Sammiches & More, 4405 Fort Jackson Boulevard: Late February 2014'
Subscribe to comments with RSS or TrackBack to 'Sammiches & More, 4405 Fort Jackson Boulevard: Late February 2014'.
Leave a Reply