Posted at 12:17 am in Uncategorized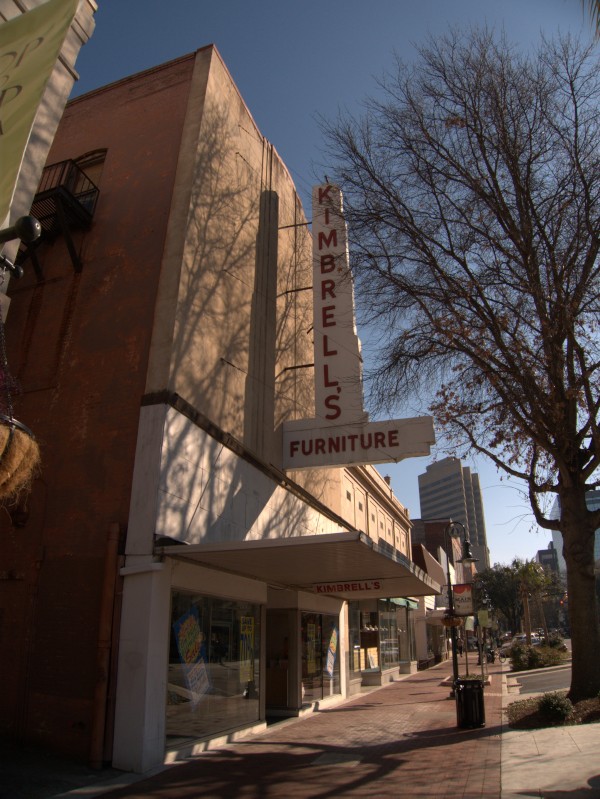 The end of Kimbrell's on Main Street was hardly a surprise. Their sign says they had been there 49 years (or almost my entire lifetime), but the character of Main Street has changed so much over the years that even blocks where there are signs of life (Kimbrell's was on the same block as the new Mast General Store) don't make sense for heavy retail like furniture. A modern furniture store needs lots of display space, as well as an easy way to get trucks in and out, and Main Street doesn't really have either.
There are a number of other Kimbrell's locations around town, and the signs indicate that operations from the Main Street store have been consolidated in Piggly Wiggly location on Marshall Street.
I hope that whatever happens to the old Main Street store, someone saves the old and classic Kimbrell's sign, though I realize that would be confusing in some cases, it seems to have worked well for the Kress building.
15 Jan 2010: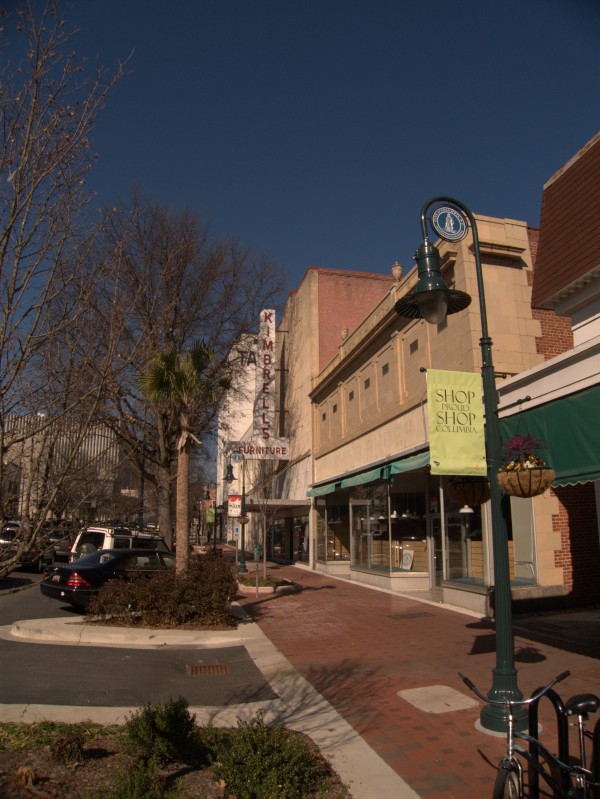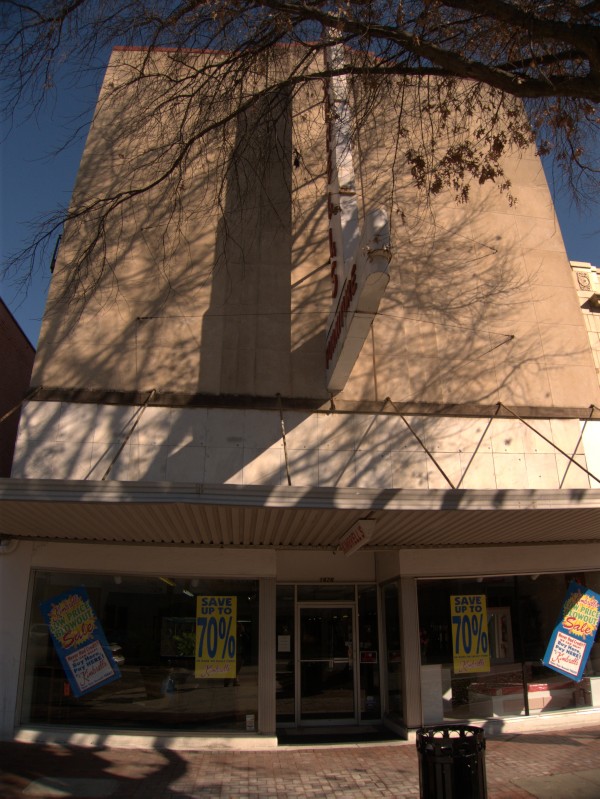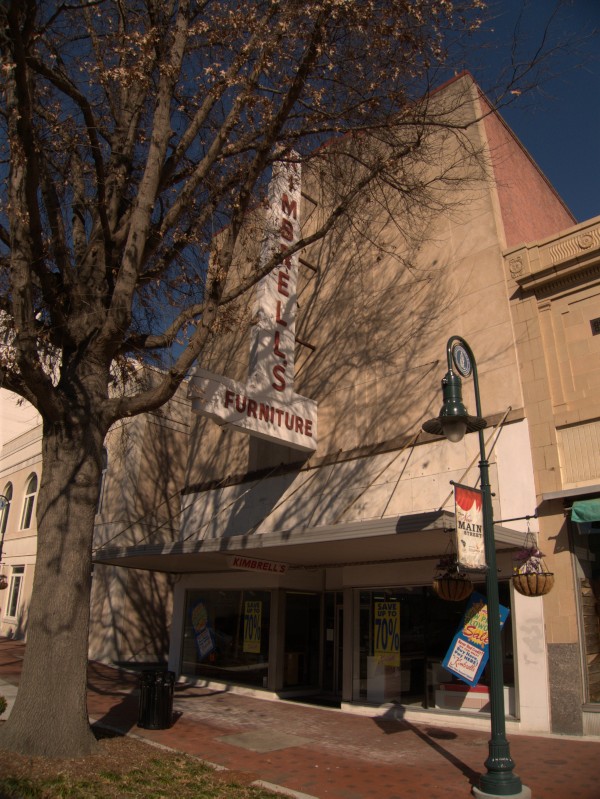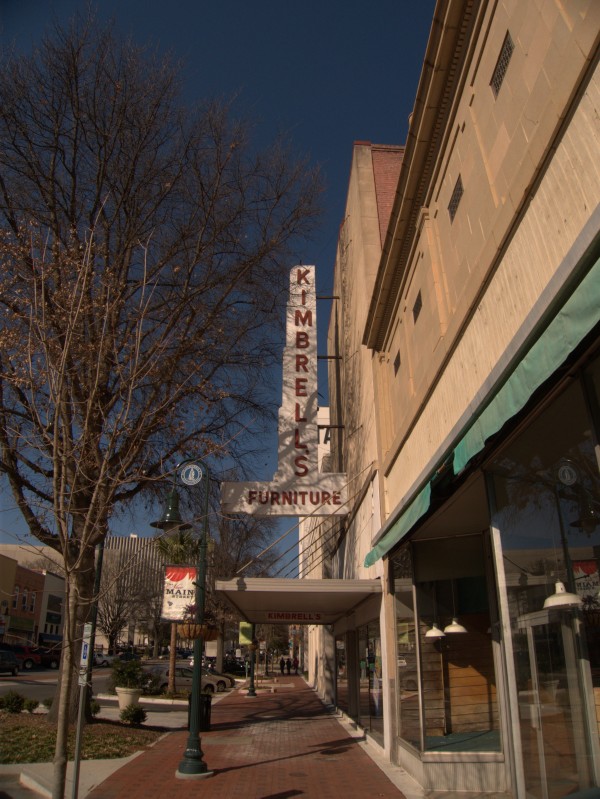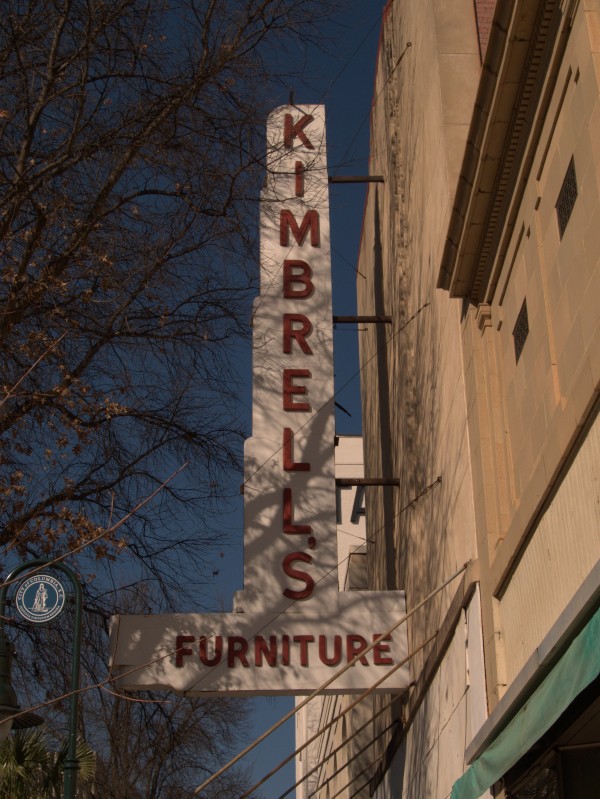 4 September 2011: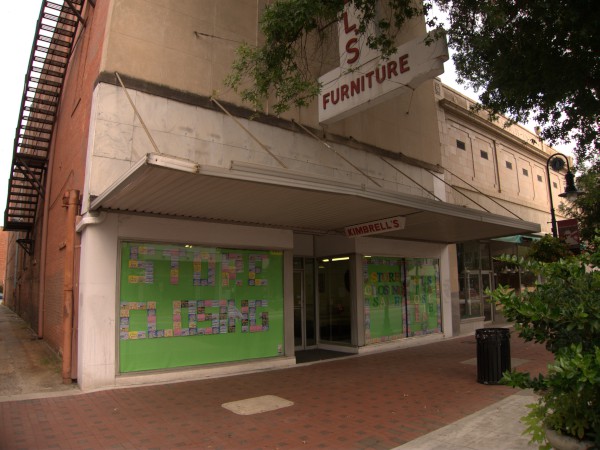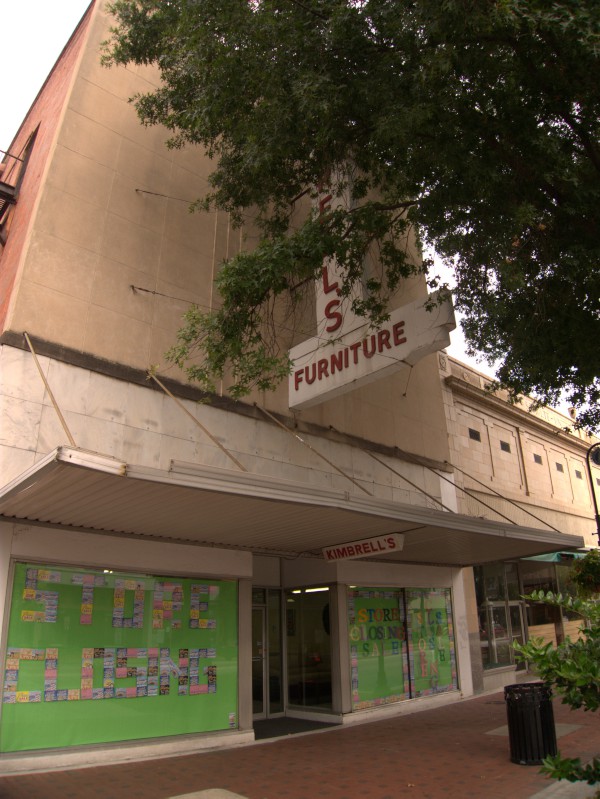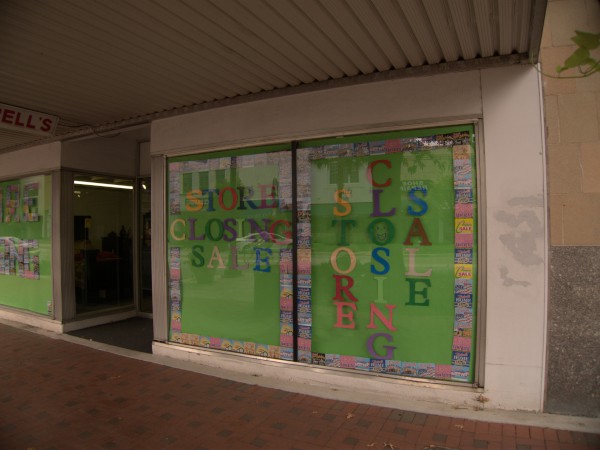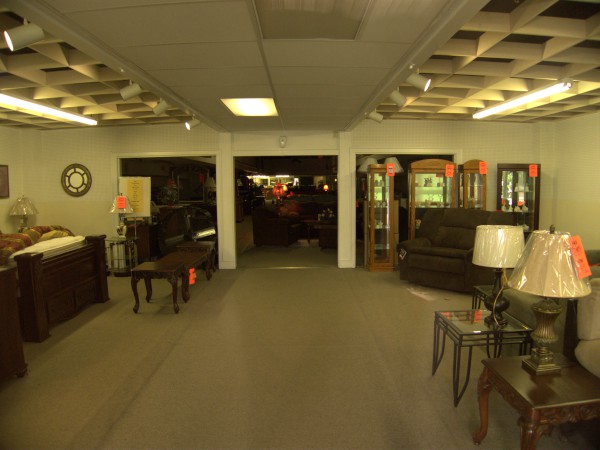 16 October 2011: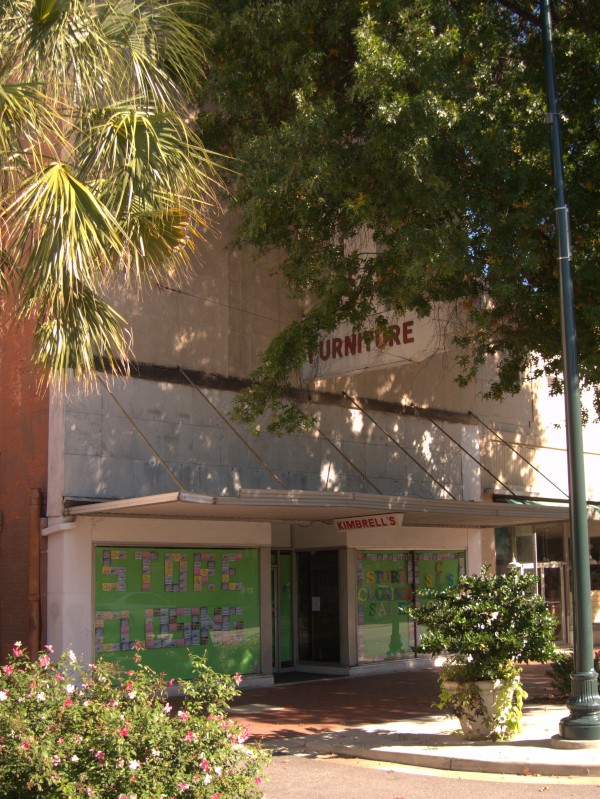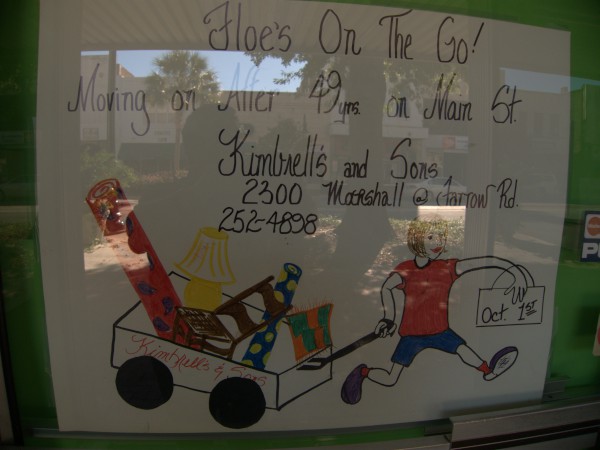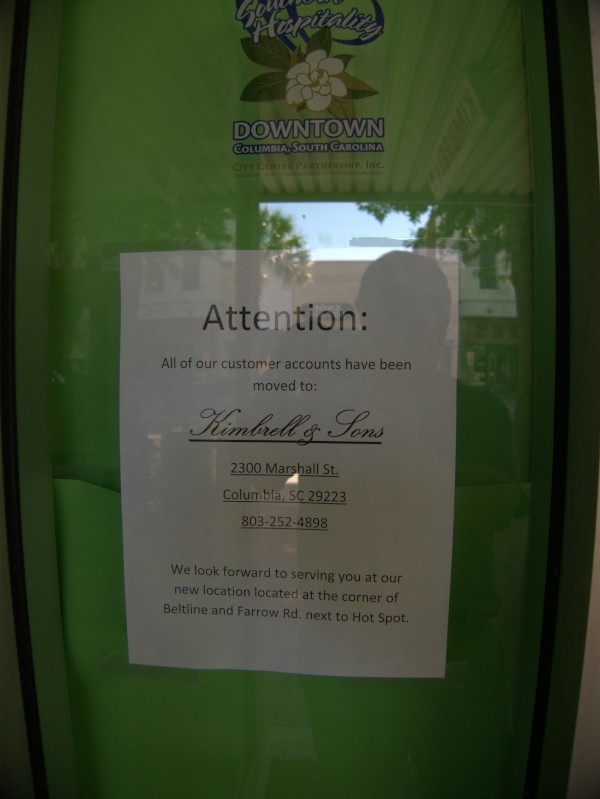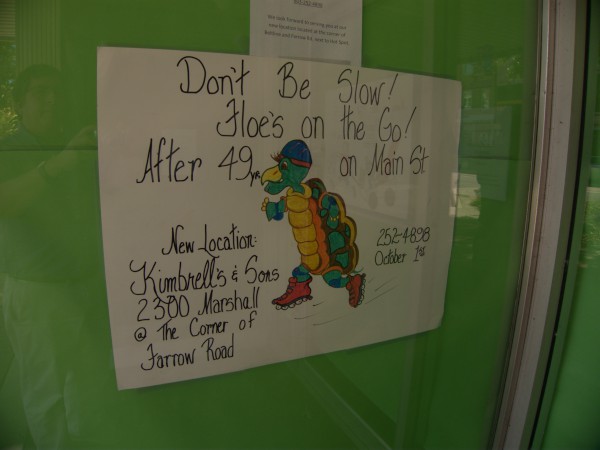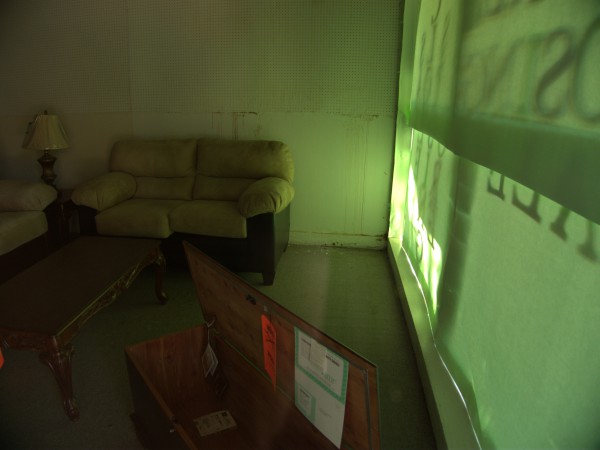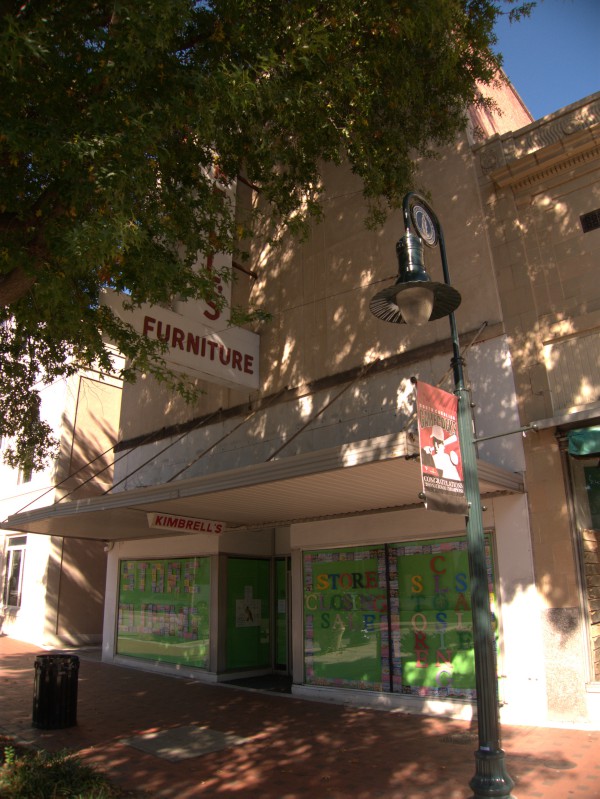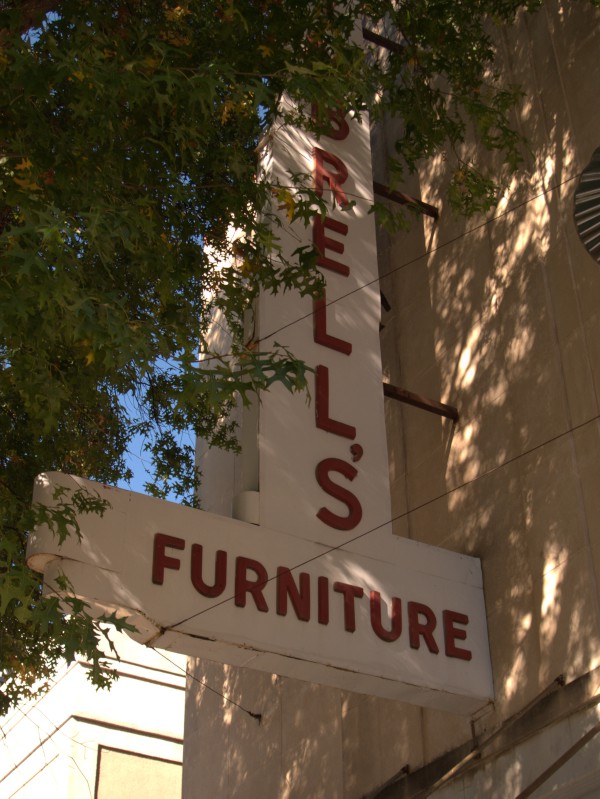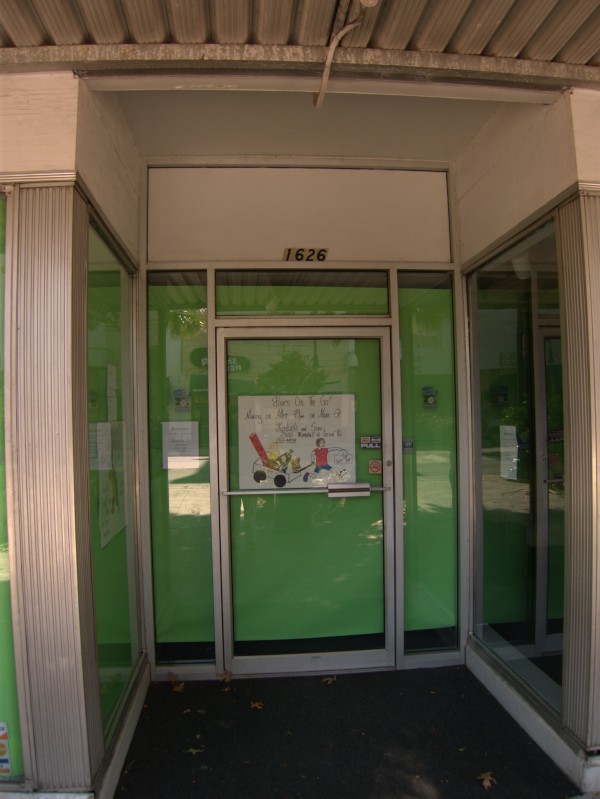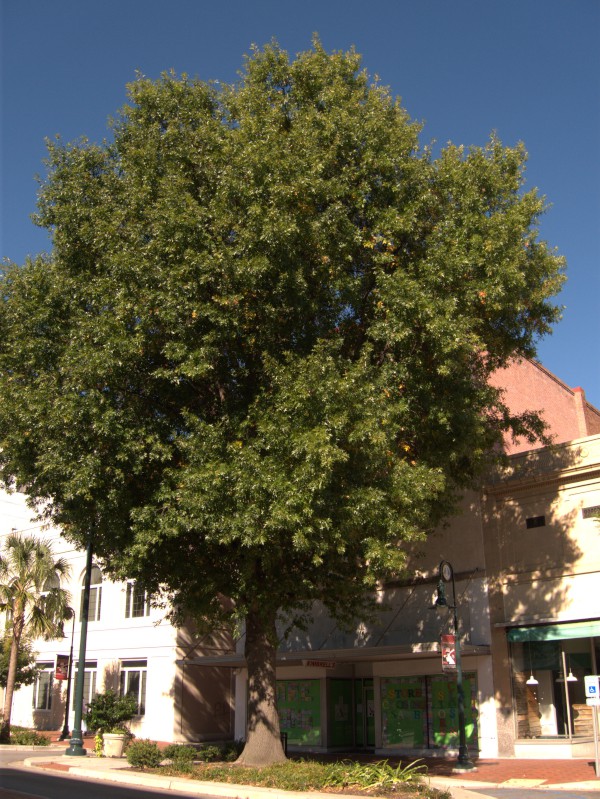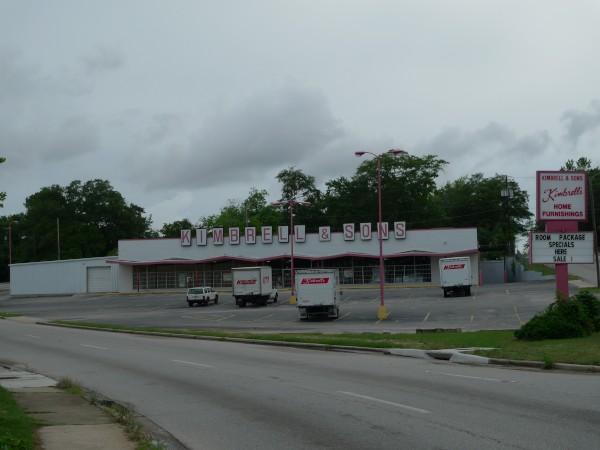 14 Responses to 'Kimbrell's Furniture, 1626 Main Street: 1 October 2011'
Subscribe to comments with RSS or TrackBack to 'Kimbrell's Furniture, 1626 Main Street: 1 October 2011'.
Leave a Reply