Posted at 1:37 am in Uncategorized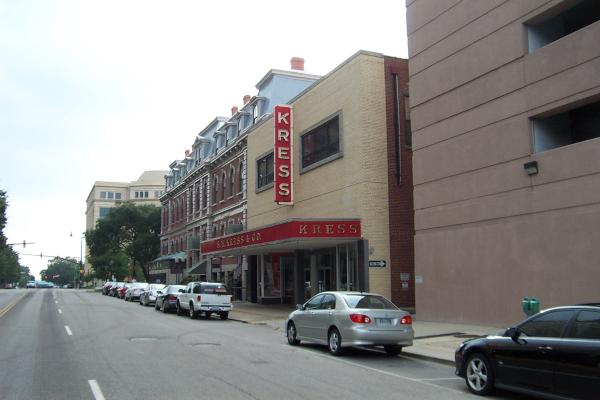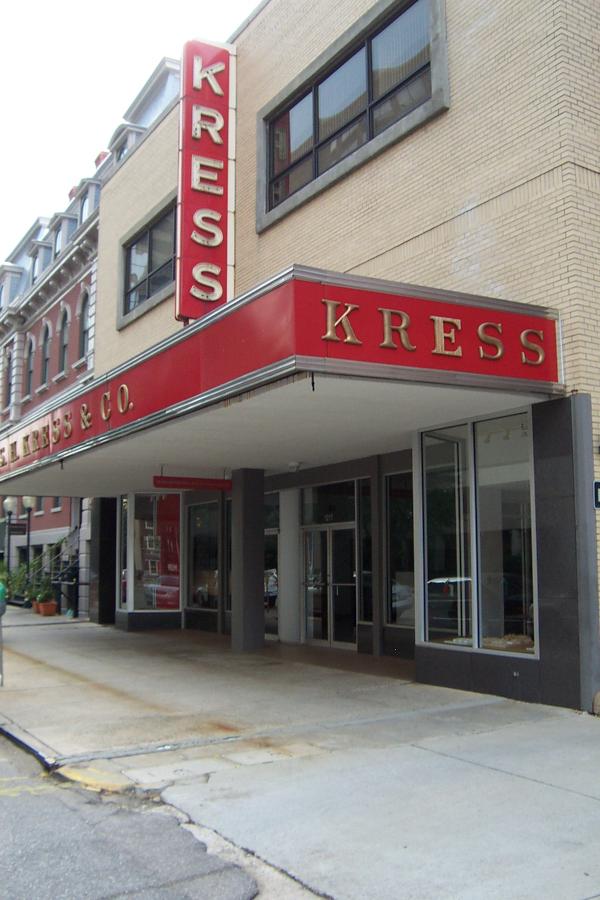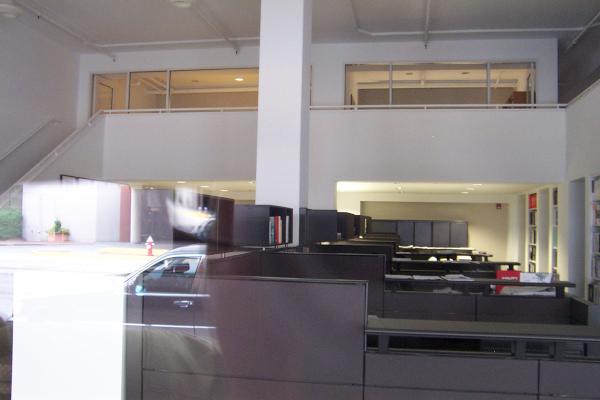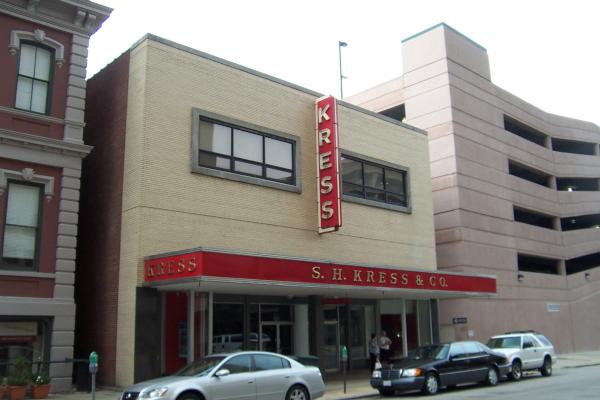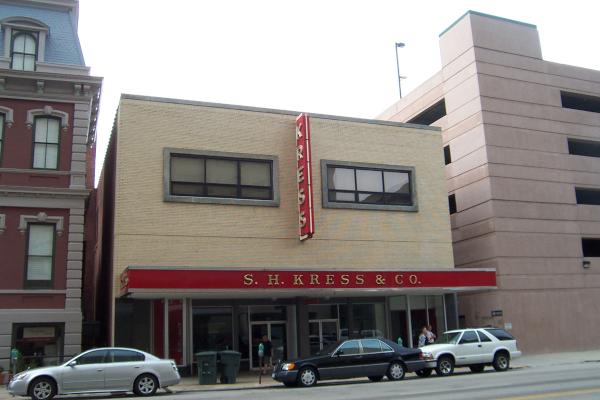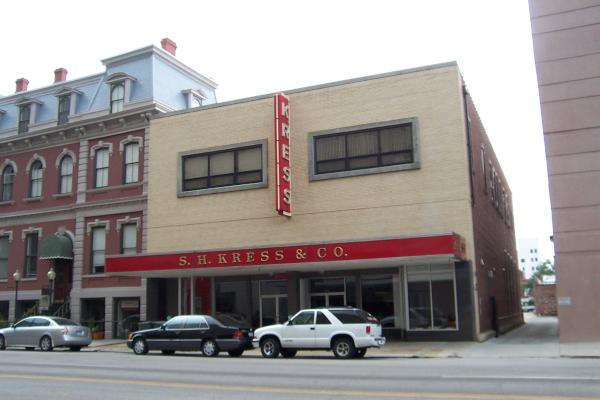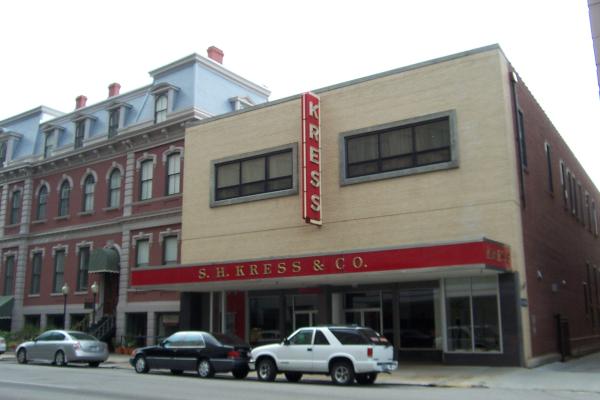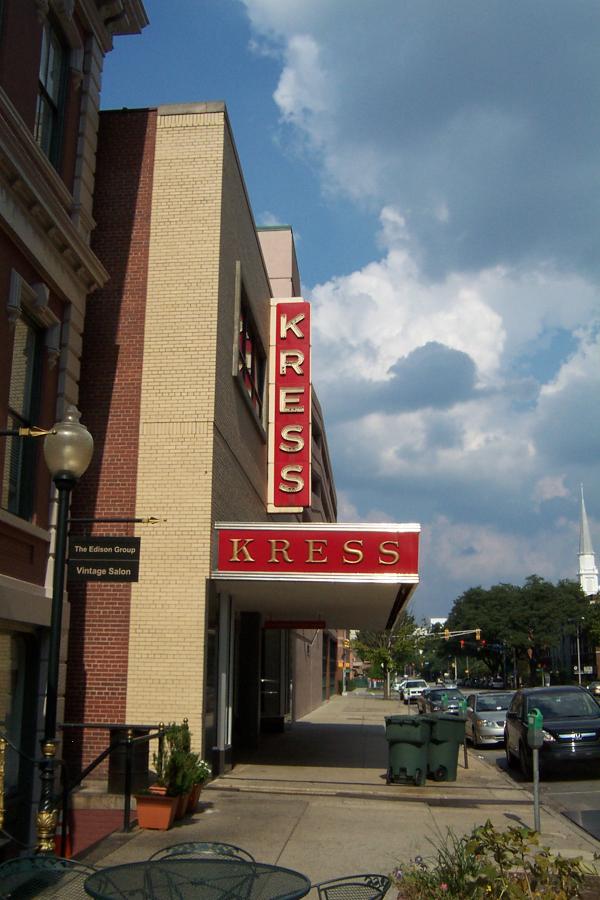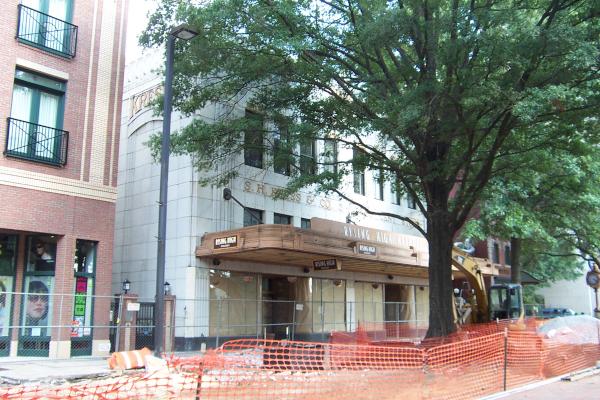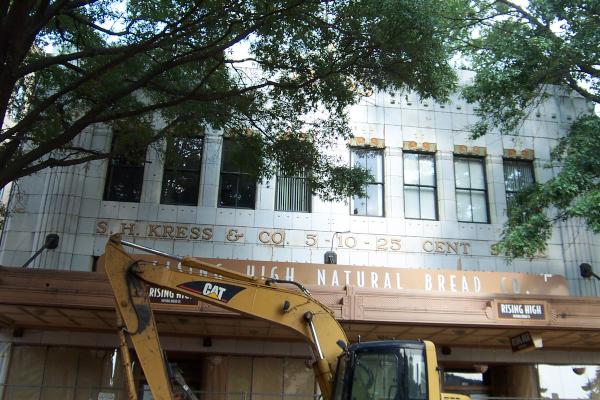 I only went into Kress a few times. When I was small, and we went clothes shopping downtown, Kress was not on the agenda, and we didn't go there for normal dimestore type things since we had both Dodd's and Woolworth's closer. I do recall that my mother was of the opinion that they had the best candied fruit for fruit-cakes, but I think that keeping up with us kept her busy enough that she just made do with grocery-store fruit on most of the occasions she made it. (And people joke about fruit-cake, but I love a good one).
After I started driving, and perhaps while I was living on-campus, I know I stopped by just to see what it was like: stepping inside was like stepping back about 50 years in time. Aside from the fact that anyone who wanted to could sit at the lunch counter, you could imagine that their retailing concept hadn't changed since the 1940s. I wish I had eaten at that counter when I had the chance, but the timing was off, and if I were in college, I was probably broke anyway.
The building itself, or at least the Kress part of it, is rather odd in that it doesn't have a rectangular shape. There are several other storefronts on Hampton such that you would think Kress was a fairly small space, but then you go around the corner onto main, and you come across the main entrance. The Hampton Street part seems to be an architect's office now while the Main Street entrance was the old Rising High location -- something that had completely escaped me when I did a closing on that store. The Main Street facade may have once been the impressive side of the store, but with the Rising High makeover, I think the art-deco-ish sign on the Hampton Street entrance is now the best side.
I didn't go to Kress often enough to miss it, but I do miss dimestores. I know we have dollar-stores now, but it's not the same experience.
10 Responses to 'S. H. Kress & Co., Hampton & Main Streets: 1980s'
Subscribe to comments with RSS or TrackBack to 'S. H. Kress & Co., Hampton & Main Streets: 1980s'.
Leave a Reply