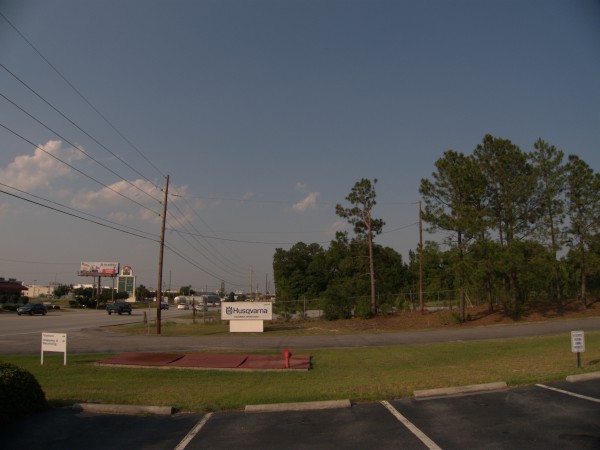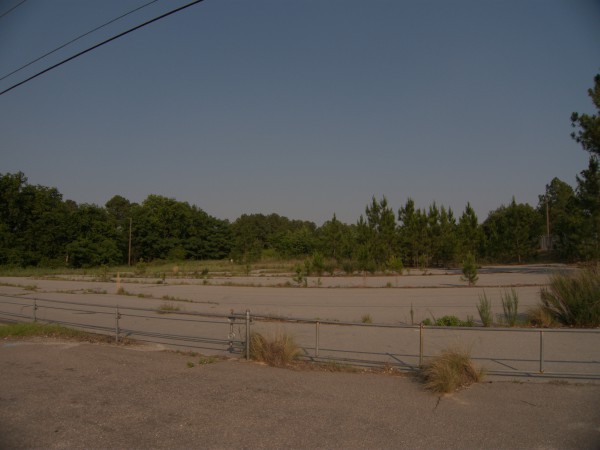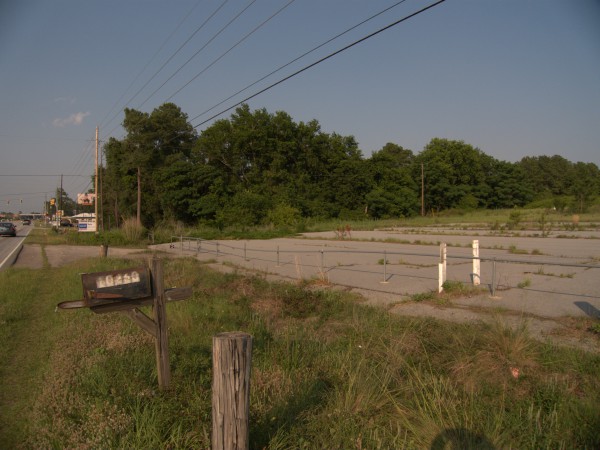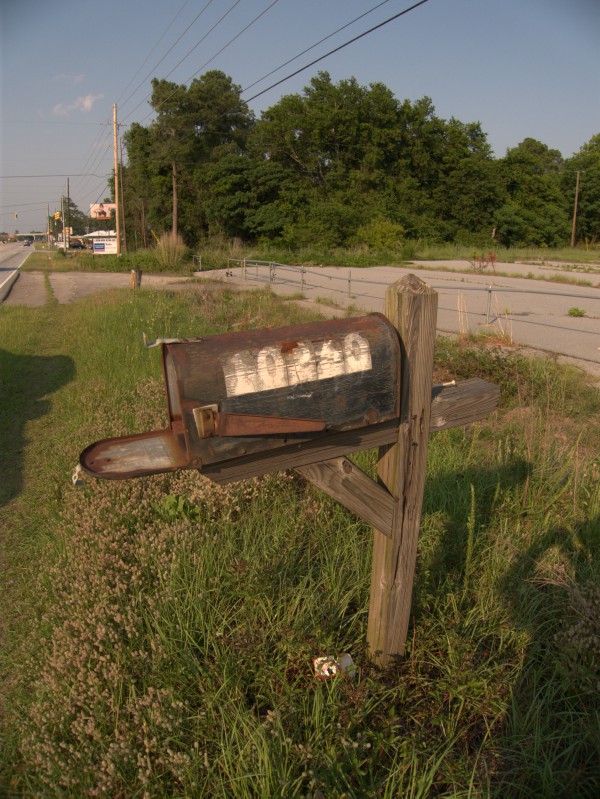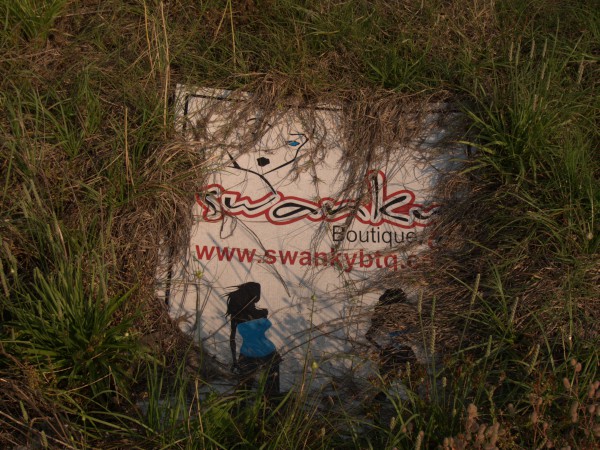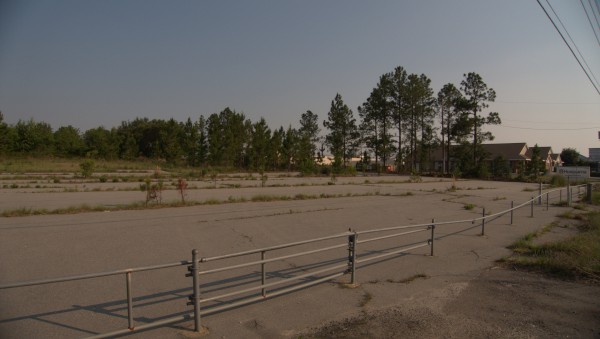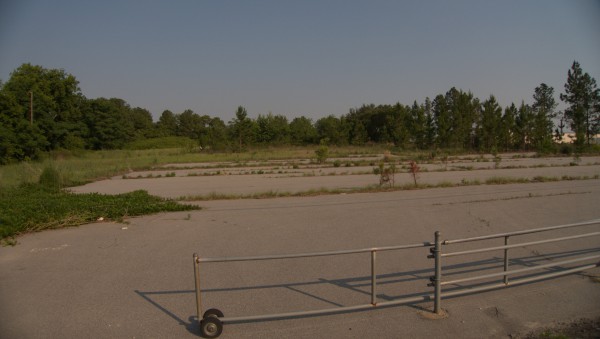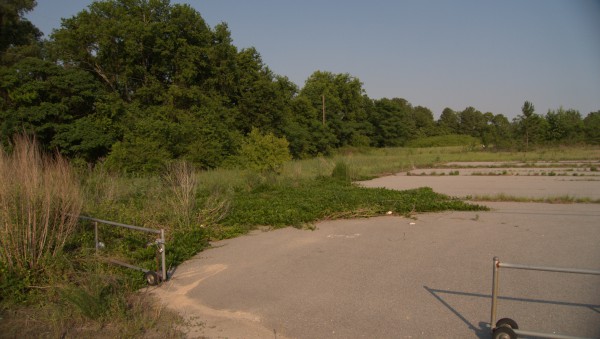 I had been wondering about this vacant lot at Fore Avenue just past Husqvarna and across from Sandhill for a while, but it seemed that whenever I was in the area I would forget exactly where it was and drive past it.
Given the poster I found in the ditch, I thought for a minute it might have been a trailer operating as a botique, but instead, and unsurprisingly, it turned out to be another of Two Notch Road's many car lots.
It's obviously been closed for more than a few years as the whole lot is becoming verdant and overgrown (even including small trees). There are for-sale signs just past the paved frontage, but it's not clear to me whether it includes this lot, or just the wooded area at the next corner (Two Notch & Burmaster Drive). In theory these should be valuable properties due to the Sandhill proximity, but given that Sandhill can't even get full occupancy at present, "in theory" may be the operative words.
UPDATE 7 June 2016 -- Now Hobby Lobby and associated fronting strip-mall: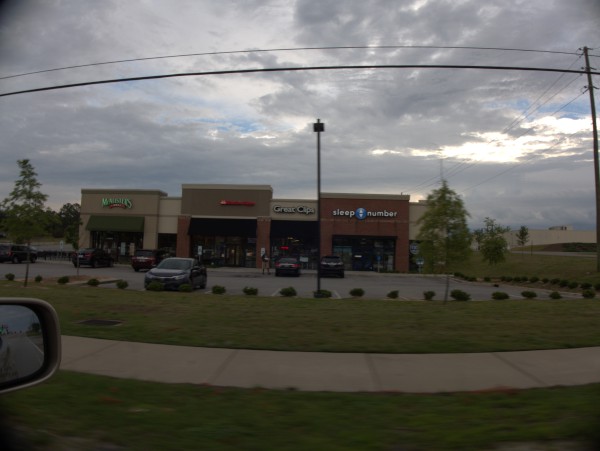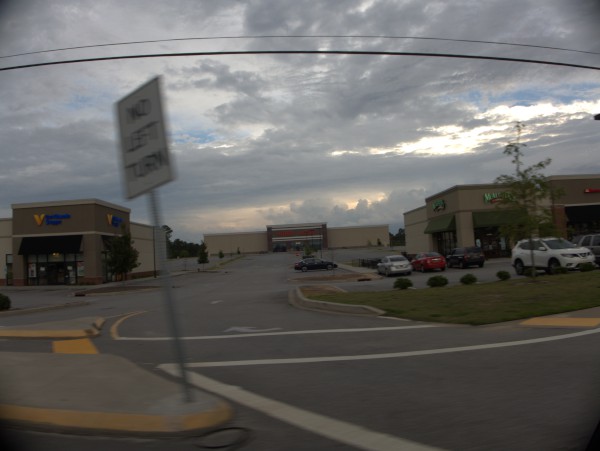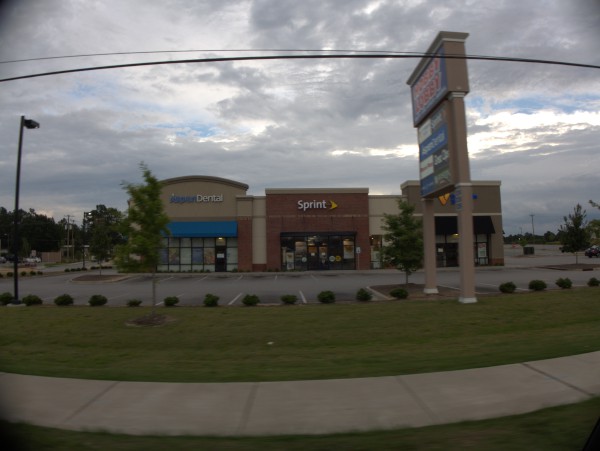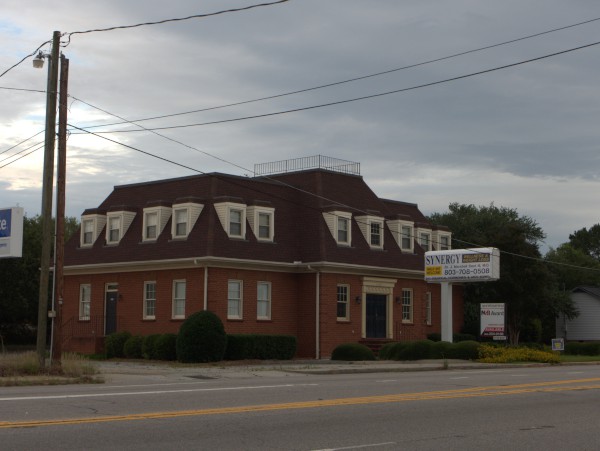 5 Responses to 'B & C Northeast Auto Sales, 10260 Two Notch Road: 2000s'
Subscribe to comments with RSS or TrackBack to 'B & C Northeast Auto Sales, 10260 Two Notch Road: 2000s'.
Leave a Reply