Posted at 12:51 am in Uncategorized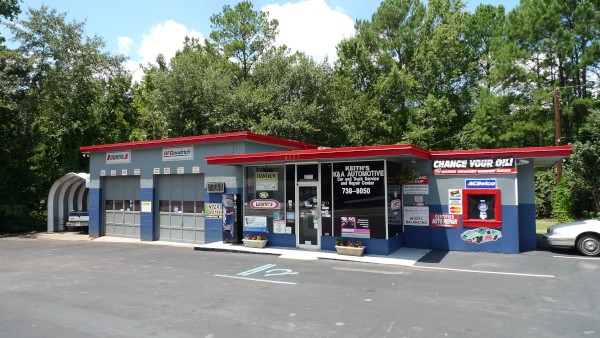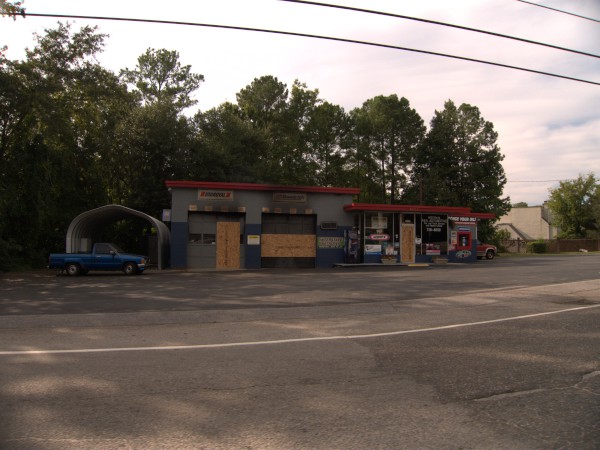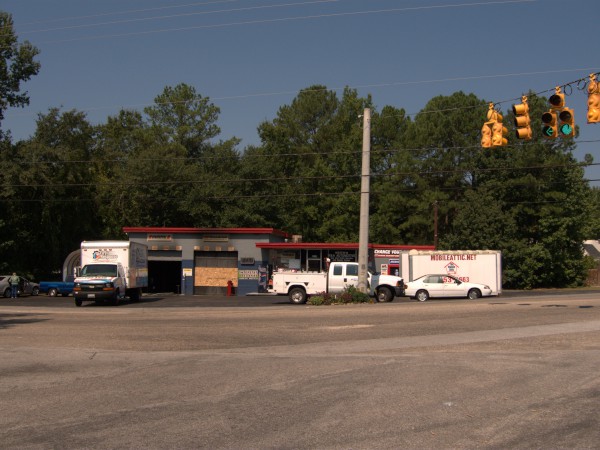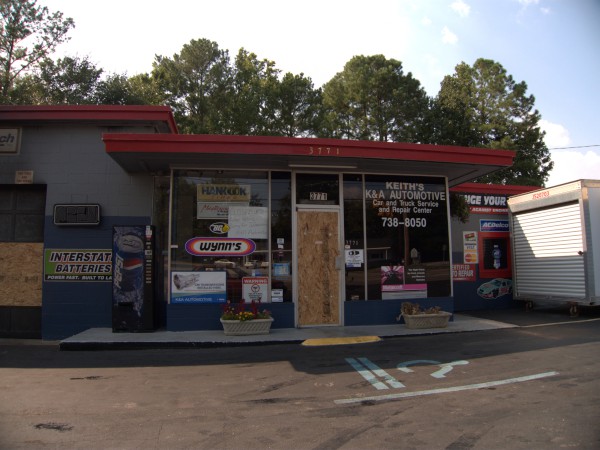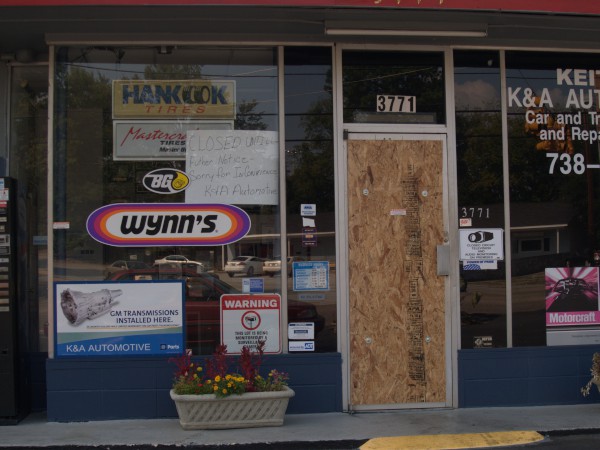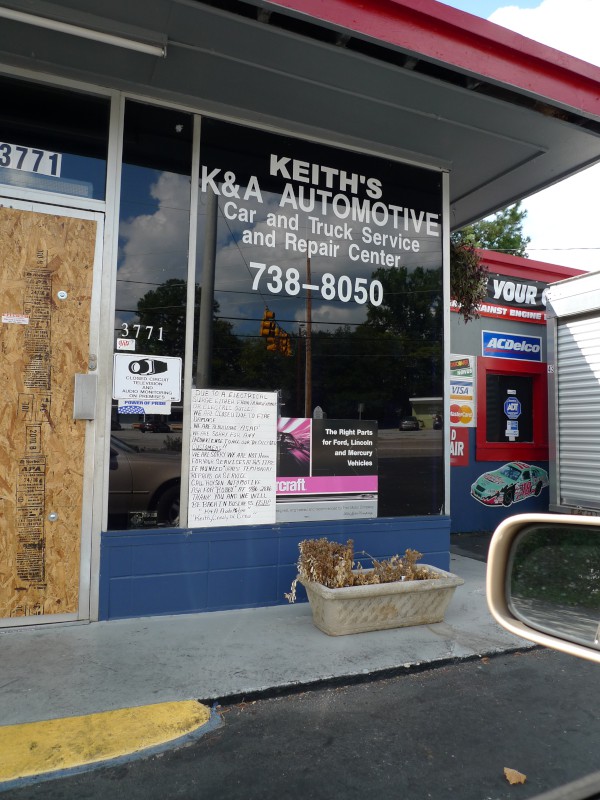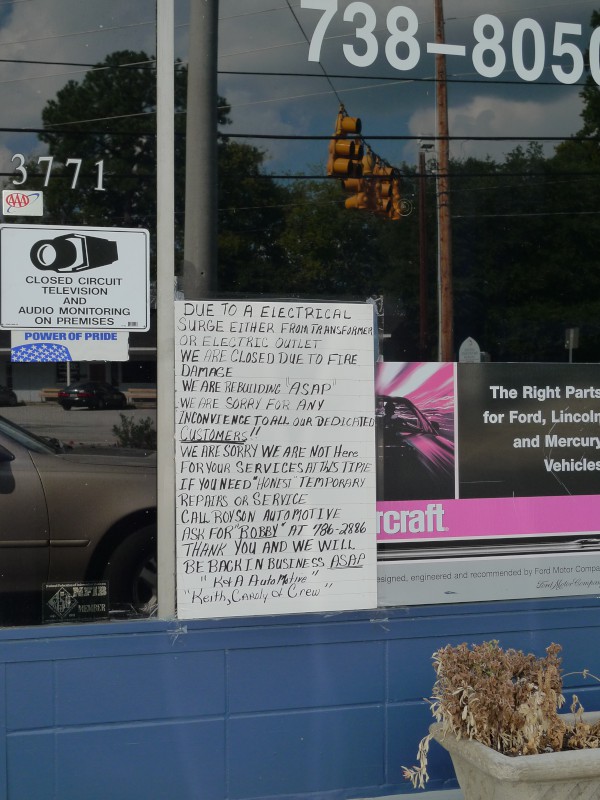 Curiously enough, I wrote about this building just a few weeks ago in a post about Bill DuBose 66 Service Station.
At the time I used a number of pictures, including the first one above, of the current tenant, Keith's K & A Automotive to represent this stylish old building. Apparently almost immediately after I returned to town from my vacation, they experienced a fire and have had to shut down temporarily. I drive by there at least every other day, and from the level of activity I have seen there, they are working to make repairs sooner rather than later.
UPDATE 19 Jan 2011 -- open again: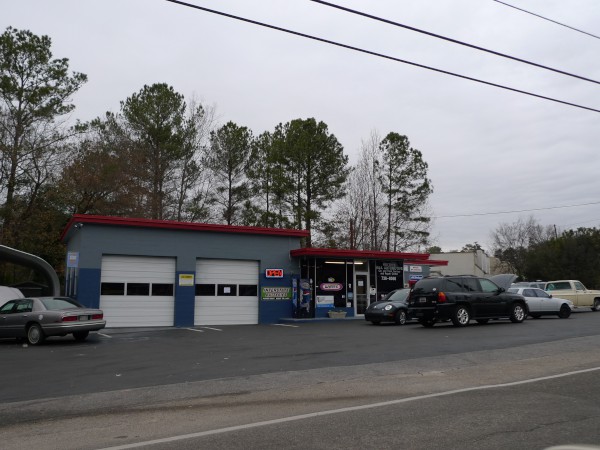 Leave a Reply