Posted at 1:30 am in Uncategorized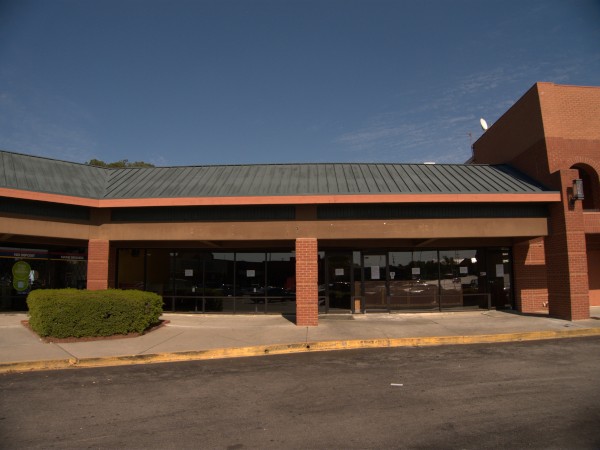 As I was coming out of Staples the other day, I noticed that Cici's Pizza Buffet in Fashion Place, the hard-luck plaza at the corner of Decker & Trenholm Extension was closed. Frankly, I had only been vaguely aware that it was there. I kind of took Cici's off my list of places to try when a soldier in Augusta told me that the one on Washington Road was the worst pizza he'd ever had and he'd had a lot of bad pizza. Now, it could have been a purely local issue, or he could have just been wrong (after all, could it really be worse than Chuck E Cheese?), but I figured Why risk it? and have yet to darken a Cici's door.
Cici's is not the first pizza restaurant to close in Fashion Place as The Italian Oven blazed that trail years ago. The first day I noticed it, there were still some guys inside doing inventory-looking stuff, and as of today there is still a lot of equipment and pizza boxes in there.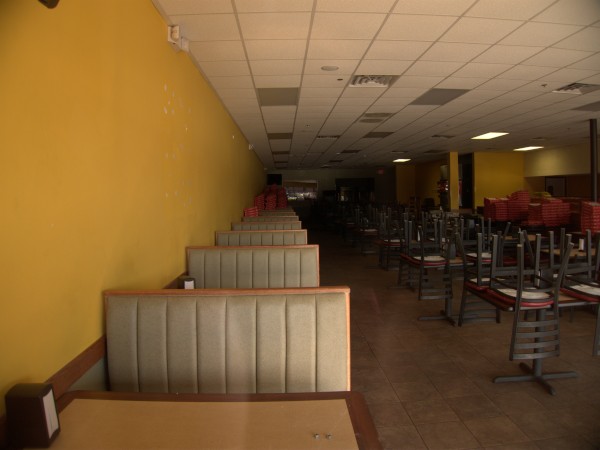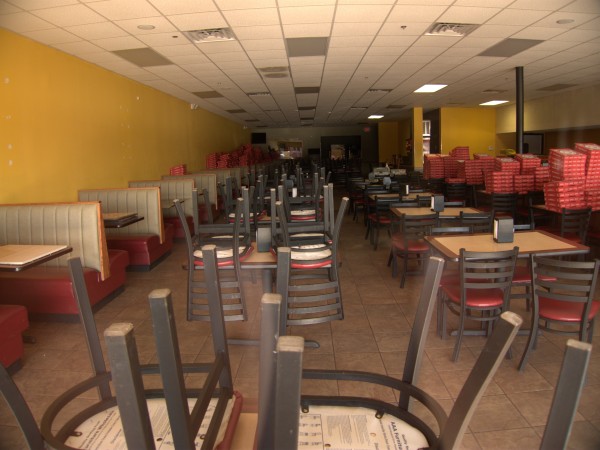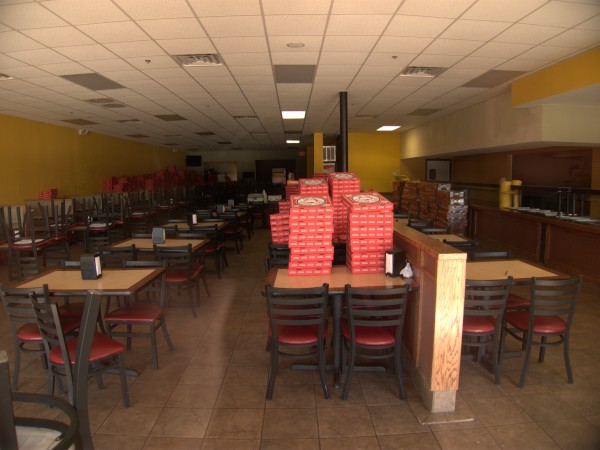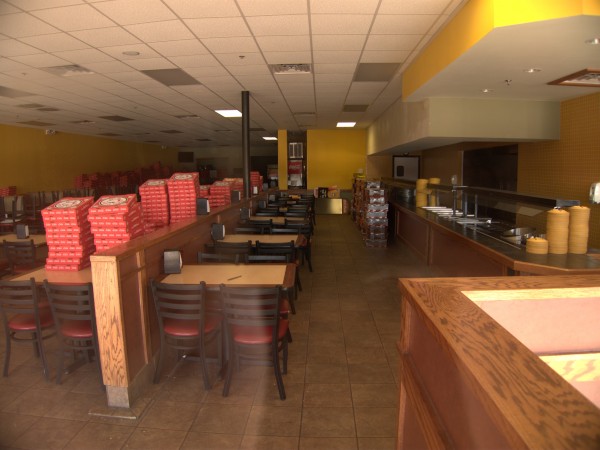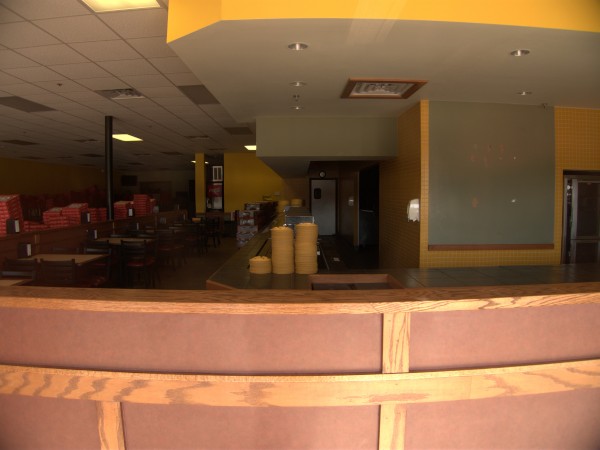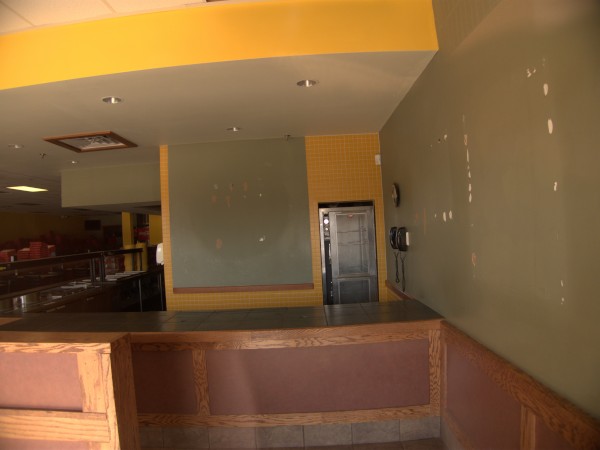 UPDATE 2 Sept 2010 -- This Cici's has now been replaced with another pizza buffet "Gabby's":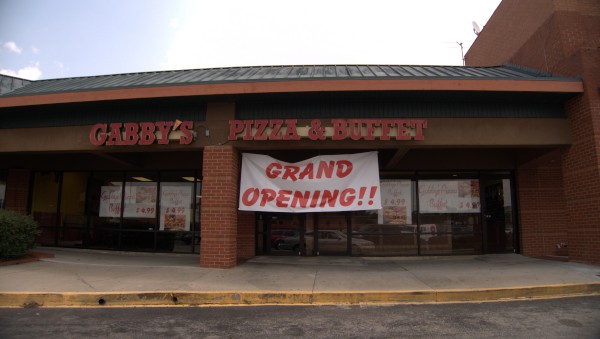 11 Responses to 'Cici's Pizza, 2732 Decker Boulevard: April 2010'
Subscribe to comments with RSS or TrackBack to 'Cici's Pizza, 2732 Decker Boulevard: April 2010'.
Leave a Reply