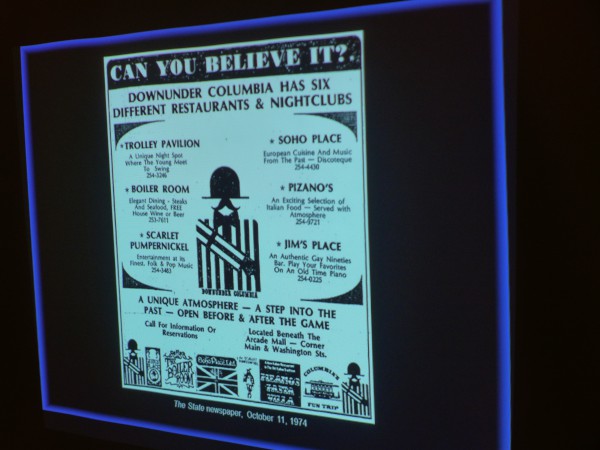 I finally was able to get up with a tour of Downunder Columbia on 17 November 2016 after having missed a number of opportunities in the past due to being out of town or other scheduling conflicts. This one was co-sponsored by the USC Alumni Society and the Historic Columbia Foundation and was a guided tour with some specific notes about various Downunder buisnesses.
The tours were in medium sized groups, and while waiting for your turn, you could watch a slideshow on the development or have a few drinks at the cash bar. I've included some of the slides here, though I have not included the ones of identifiable people dressed in embarassing 70s gear. (As for the people with me on the tour, well, we were encouraged to post our shots to social media, so perhaps I'm in someone else's pix as they are in mine).
Downunder Columbia was a nightlife venue built below the historic Equitable Arcade Mall at 1332 Main Street (and 1216 Washington Street). This building was Columbia's first indoor shopping mall, and was built in 1919. It is still an impressive space, if now largely vacant other than a number of artists' studios and a deli. Downunder Columbia was inspired by Underground Atlanta and was new construction, under one ownership, specifically for the purpose of a mini entertainment district.
This surprised me a bit as I always assumed that it was simply the case of various business owners repurposing the Arcade basement, but in fact while there was a small, unimproved basement, Downunder was largely new excavation and construction. One interesting tidbit we were told is that the excavators found a deep pit full of oyster shells -- apparently the remnant of a restaurant known to be on the location before the construction of the Arcade Mall.
Even at this short historical remove, it seems many facts about Downunder Columbia are already fuzzy, but the place opened in late 1971 and closed in early 1975. There doesn't seem to be any single reason why what was such a hotspot at one time could not sustain for any longer than that, but a few possible reasons we were given included the overall decline of downtown during the period, and the change in nightclub culture from the brownbag era to the mini-bottle era.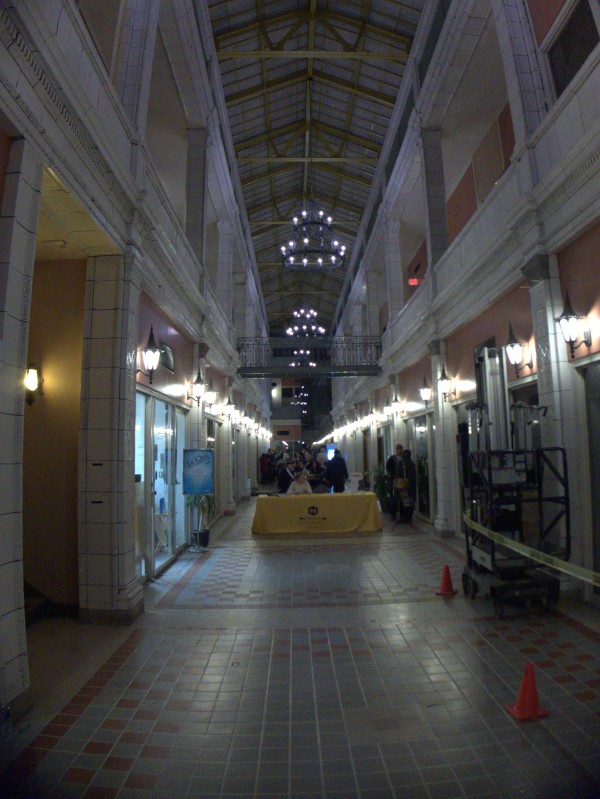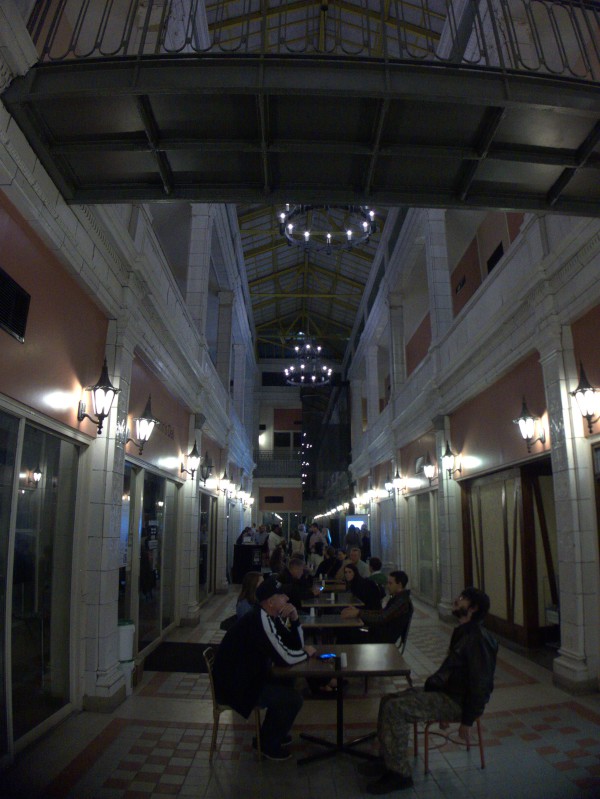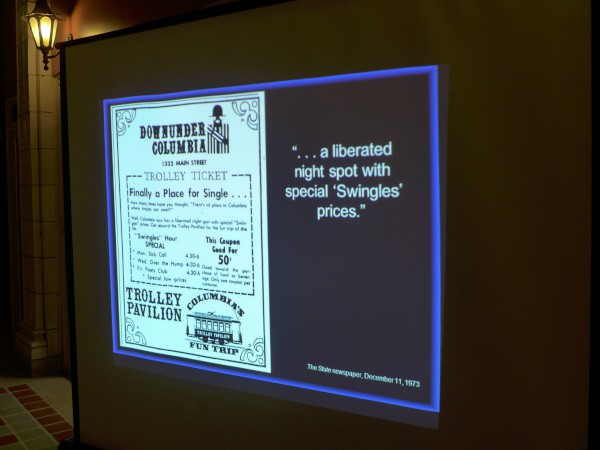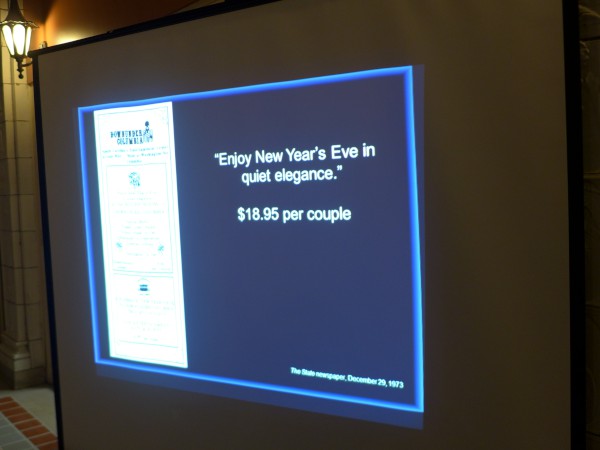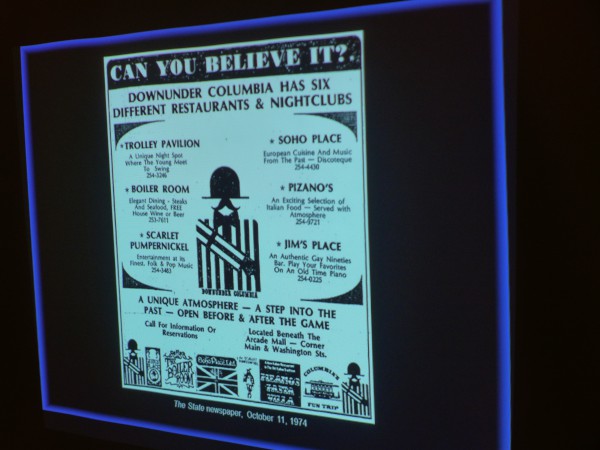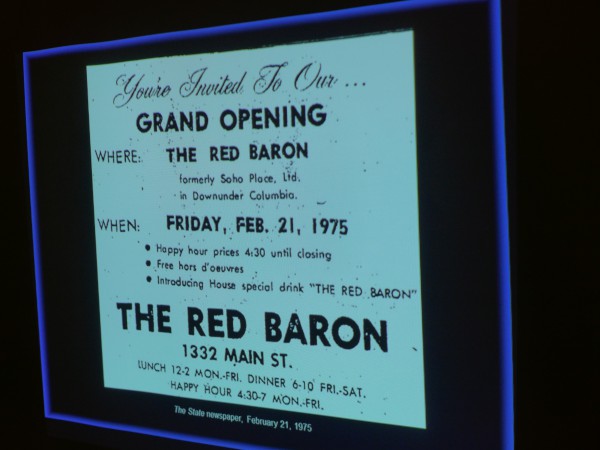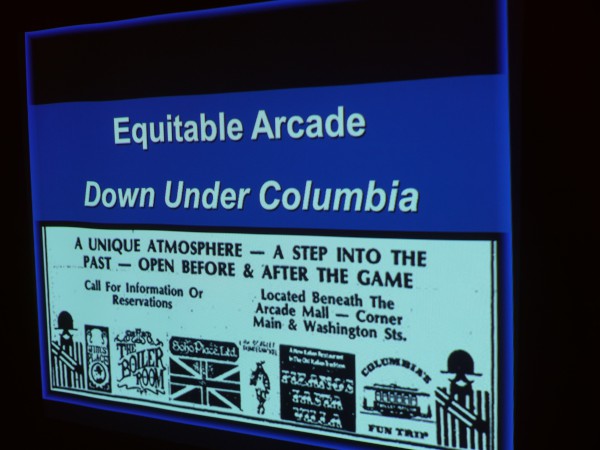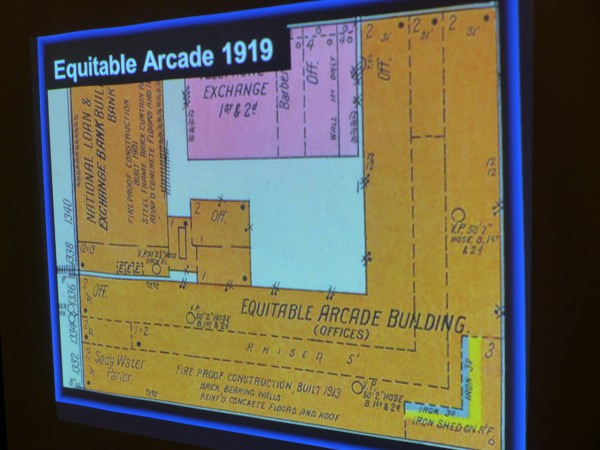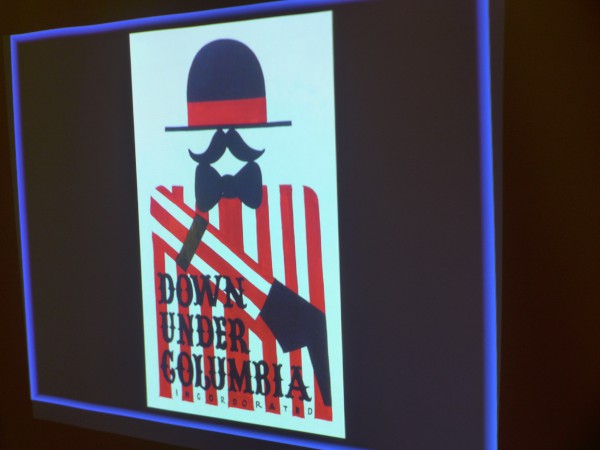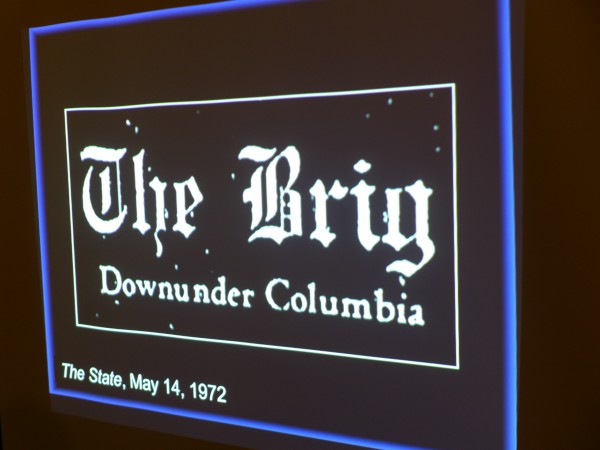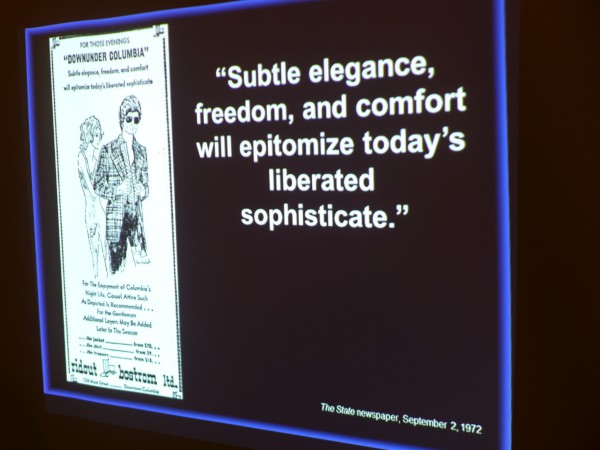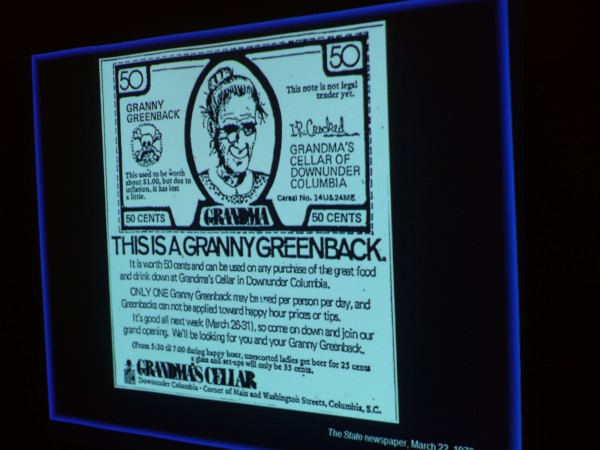 Here we are about to go down the stairs on the Main Street side of the mall. As it turns out, the former Downunder is largely unlighted, so if you take the tour, I advise you to bring a flashlight, as I did not.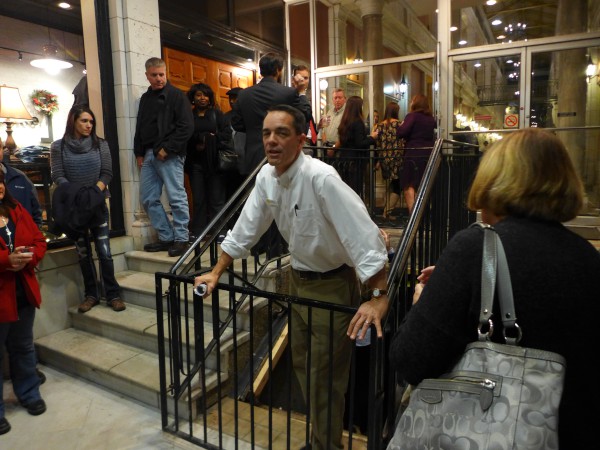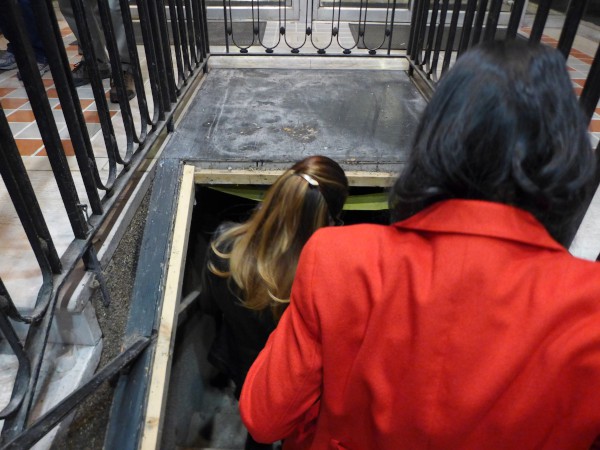 Here is the main corridor of Downunder. As you can see, it is really quite narrow, and as you can imagine at one time, it was full of people trying to go both ways, not to mention clouds of cigarette smoke, loud music and various cooking smells.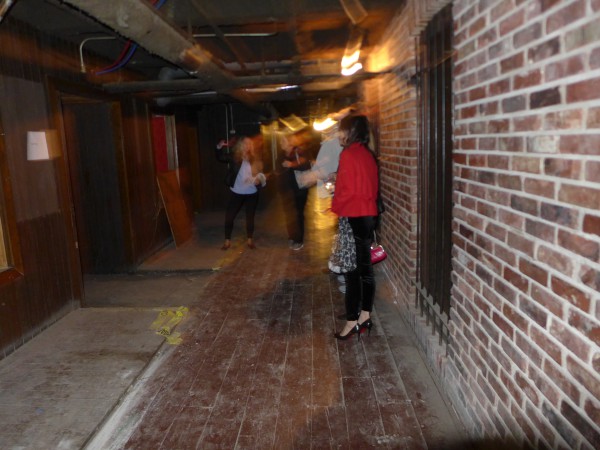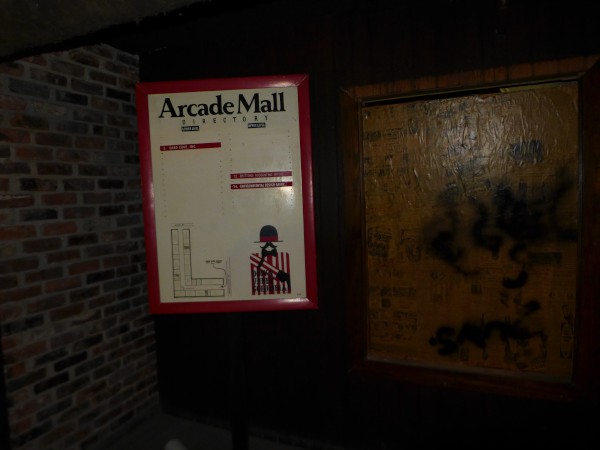 Here we are going into the former Jim's Place bar. Our guides informed us that this joint had a two item menu: Chili & a 35-item salad. Note the plush red wallpaper. The area where the guides are standing was the bar.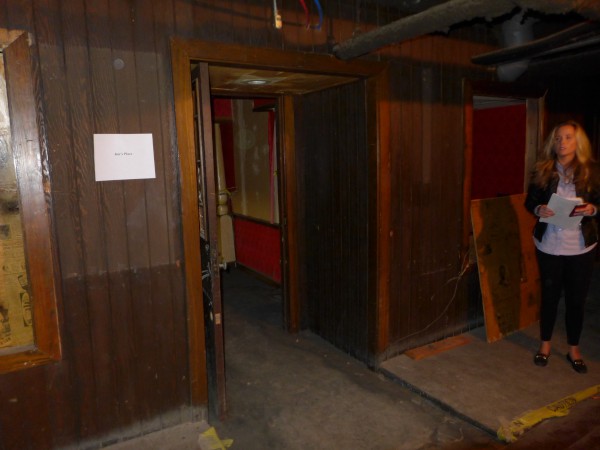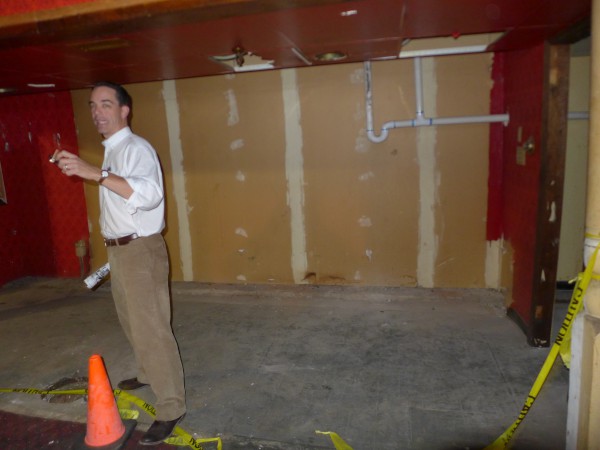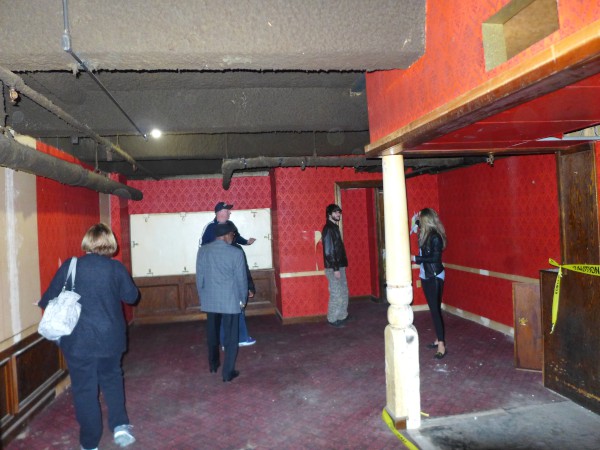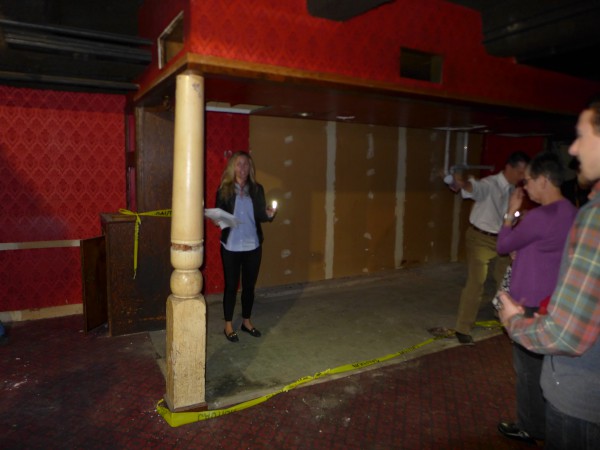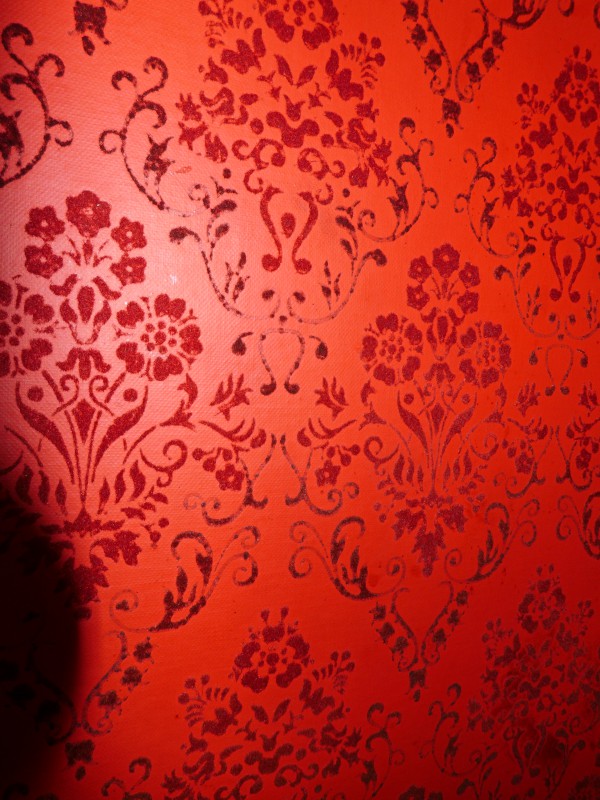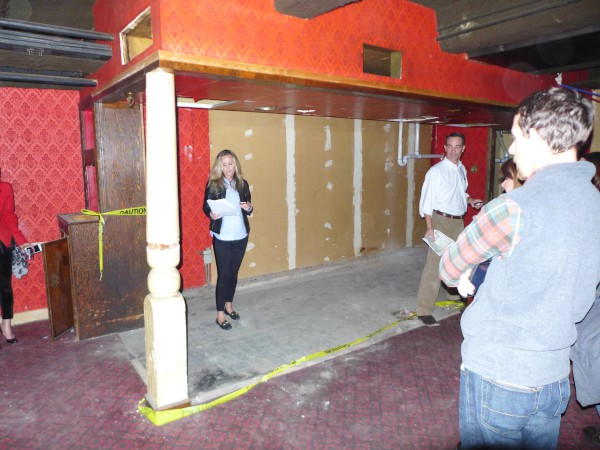 The next area we checked out was the former Trolley Pavillion. Apprently this spot was pitched as a "swingles bar" at one point. The area has been largely stripped (and somewhat tagged) but some of the woodwork remains as does the dumbwaiter though I could not really get a good look at that.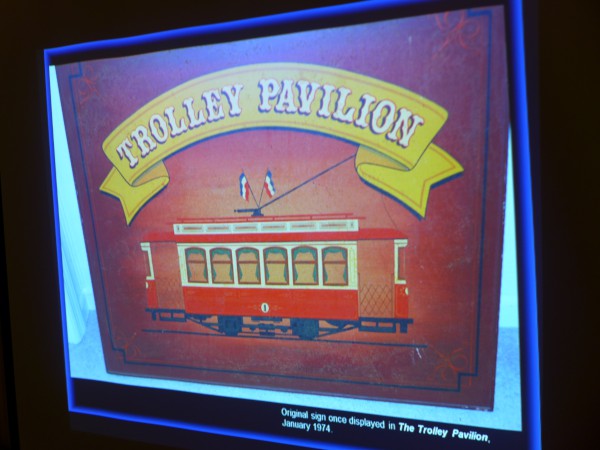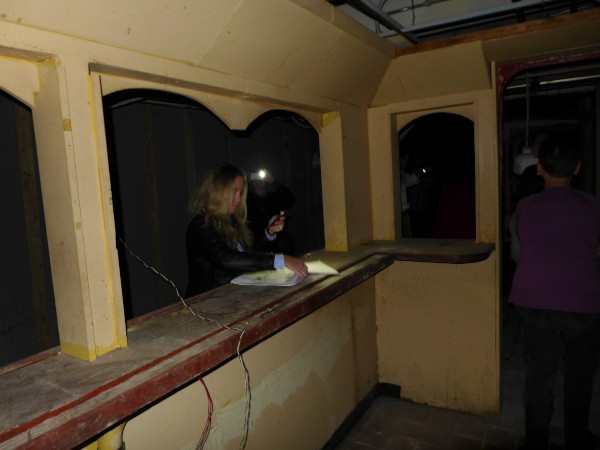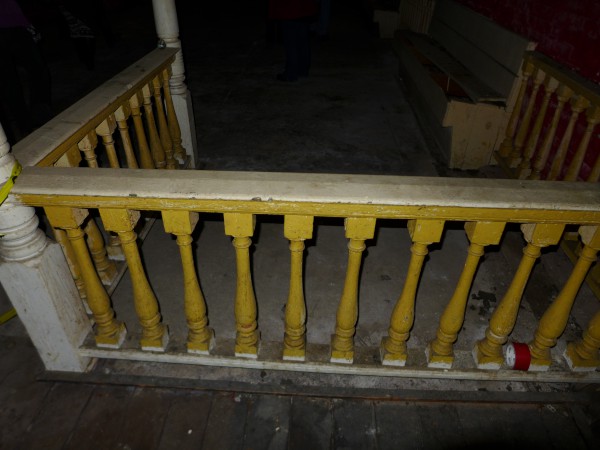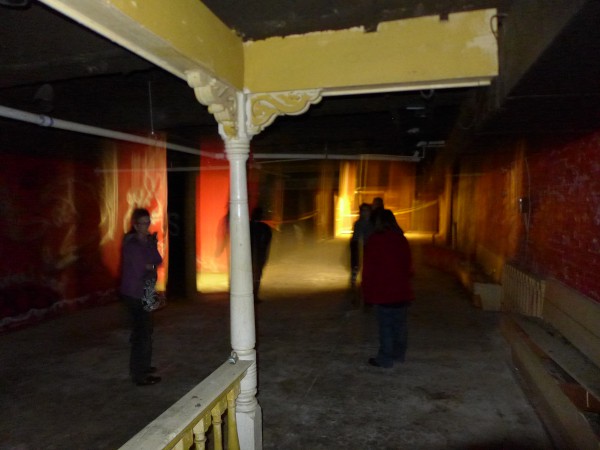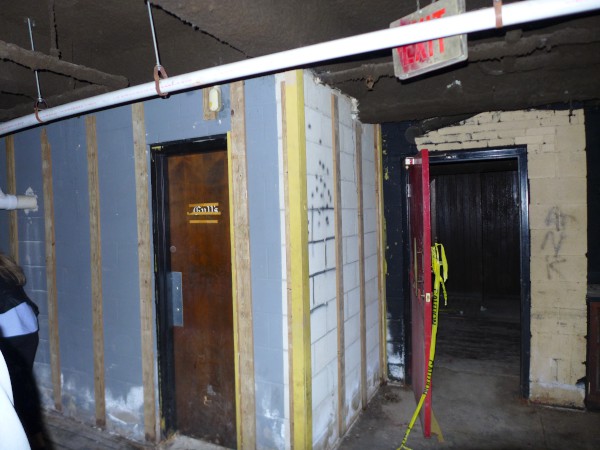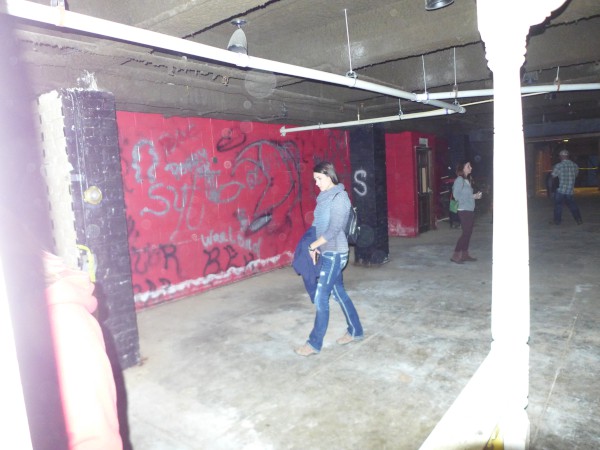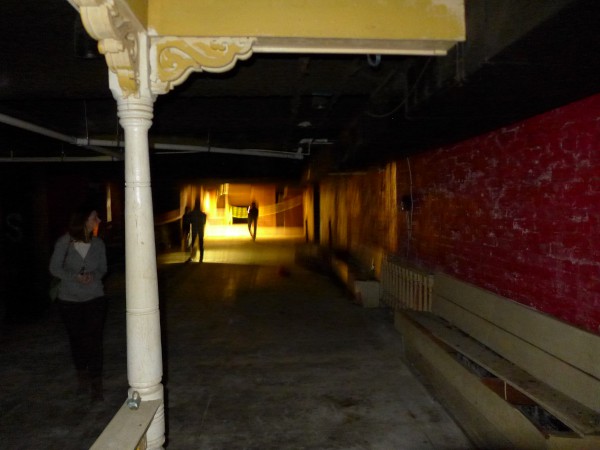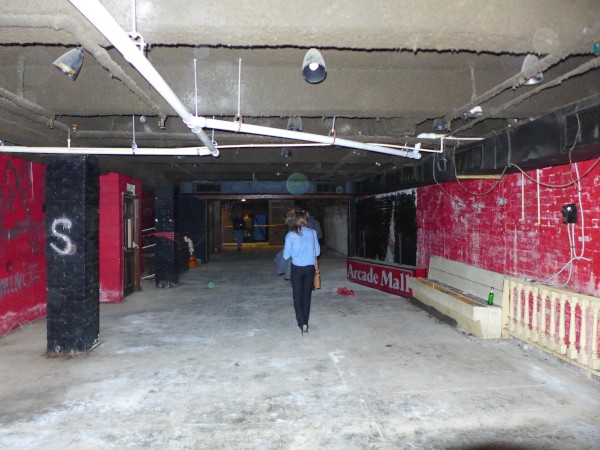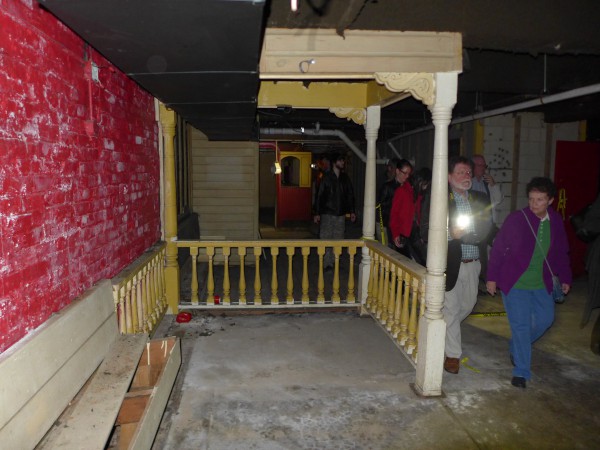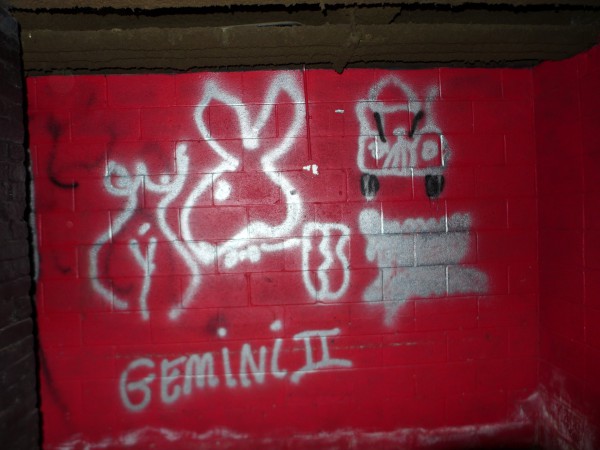 Next was Soho Place, with its mildly risque bathroom wallpaper. Apparently local blues radio personality Clair DeLune was a waitress here, and we were told a few of her remembrances of the place. The "new" partitions in the place (and others) are the result of building management creating dedicated, locked, storage areas for the building's current upstairs tenants (though they seem now unused for that purpose).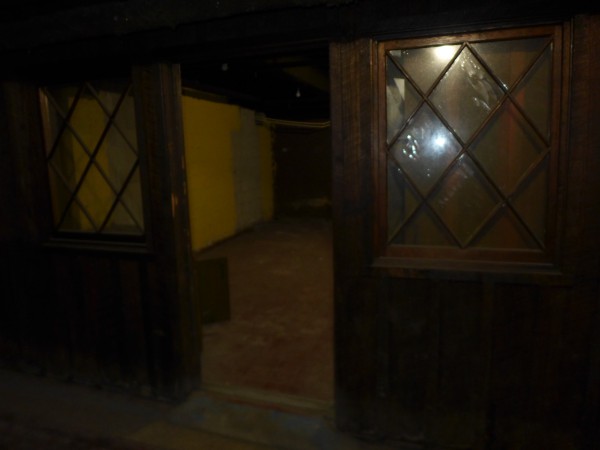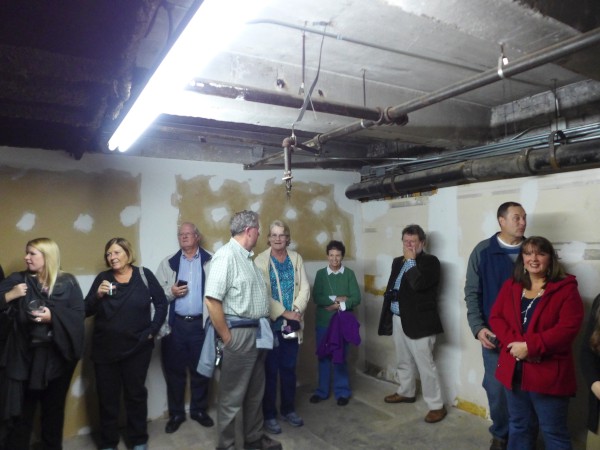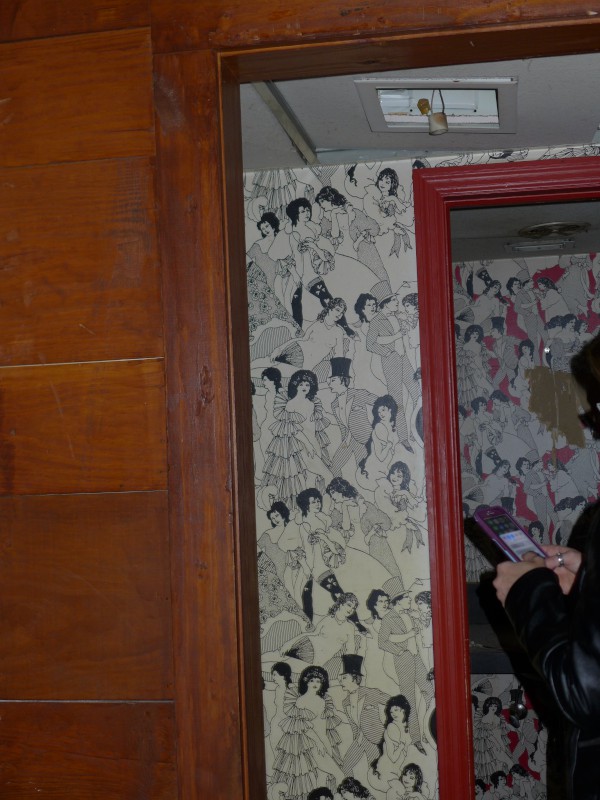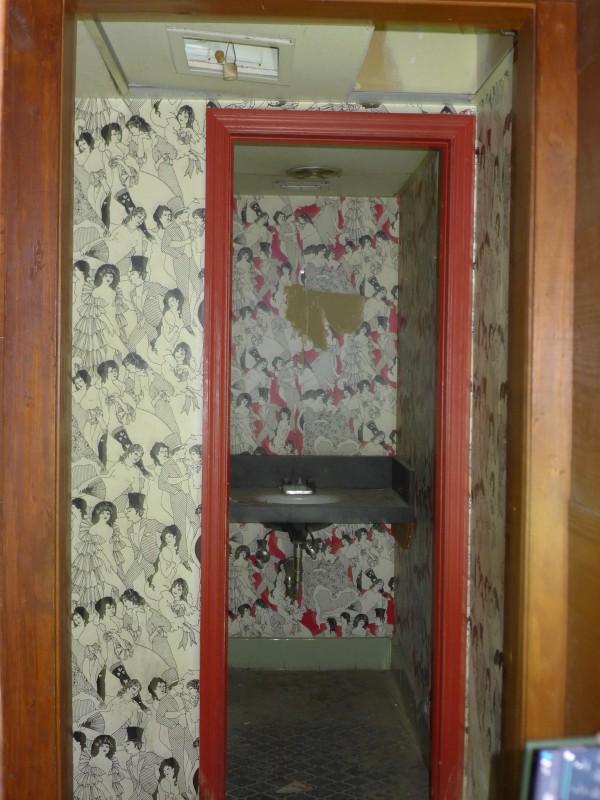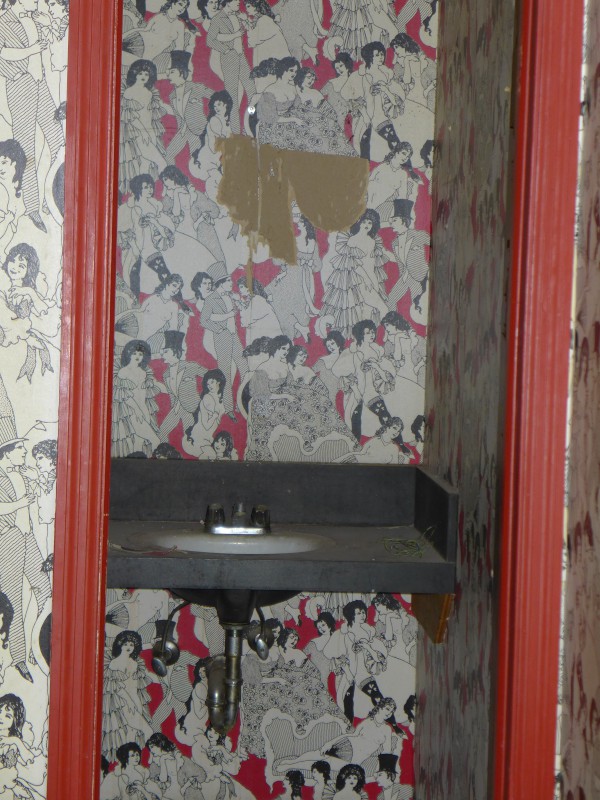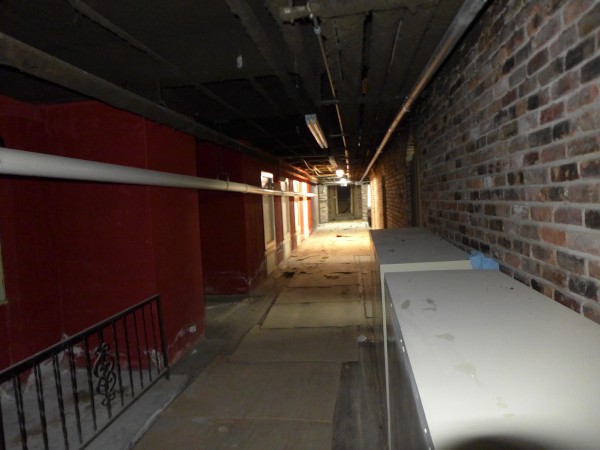 I believe this was Pizano's though we did not formally go into this space: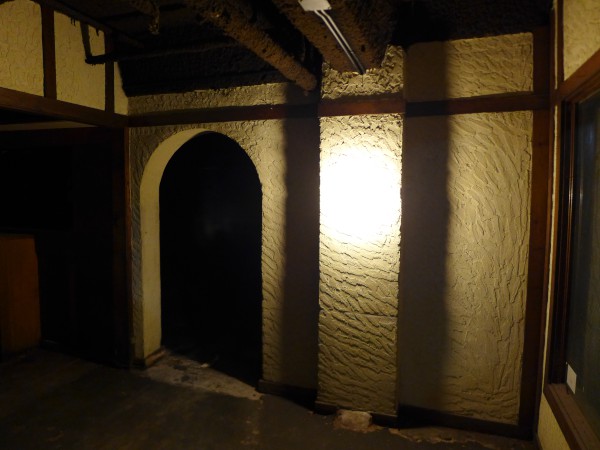 As any animation fan knows, The Scarlet Pumpernickel was a spectacular Daffy Duck star vehicle, but it was also a Downunder nightclub and music venue as you can see from the poster for the longtime SCERN Jazz host. It was not jazz playing on the miniscule Pumpernickle stage however the night an epic wild-west bar fight broke out. As the chairs and tables began to fly, the band, we were told, tried to leave, but management required them to play on like the dance band on The Titanic.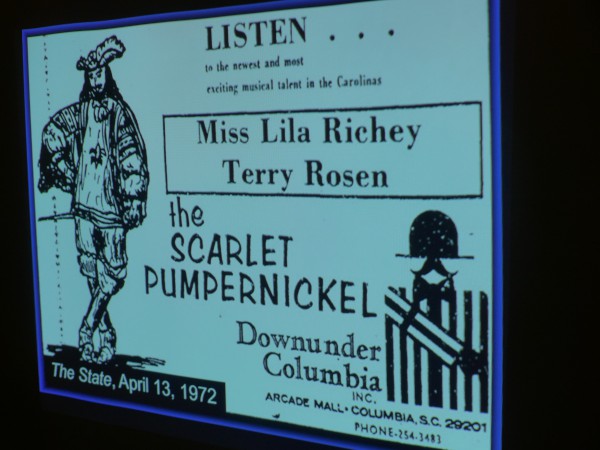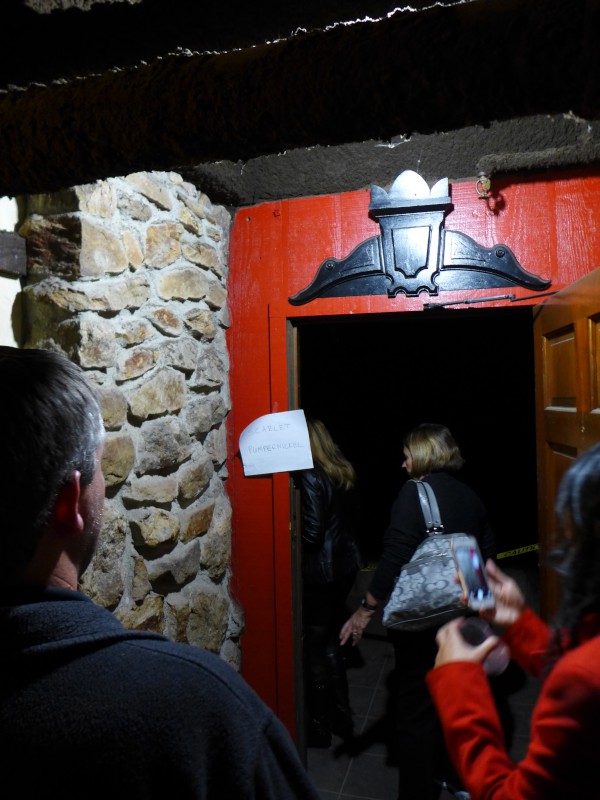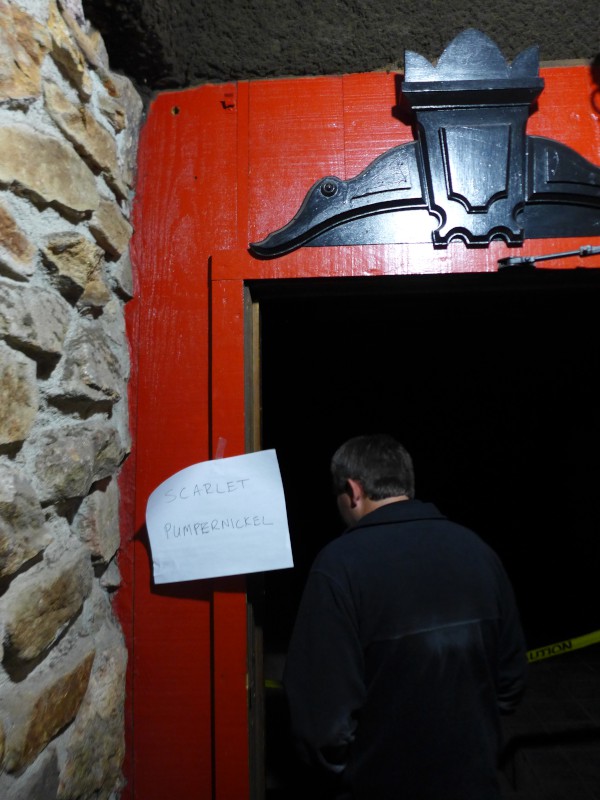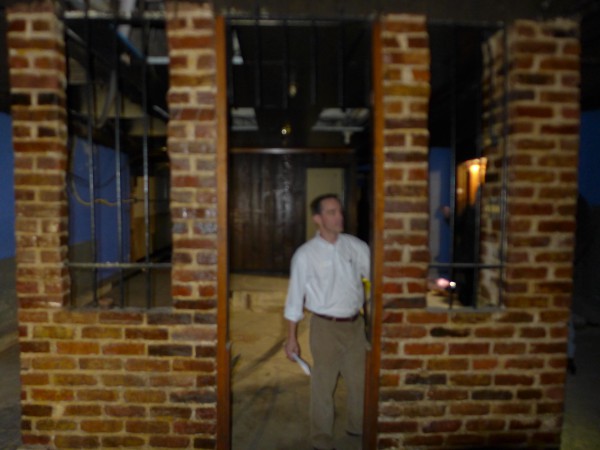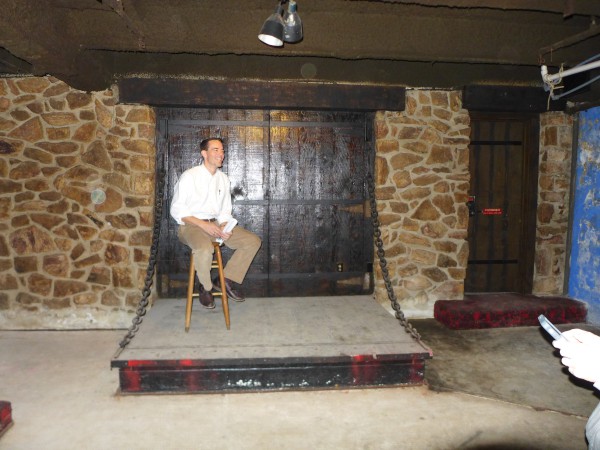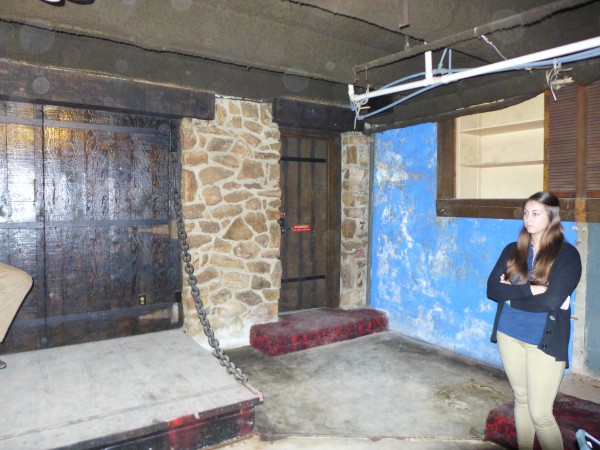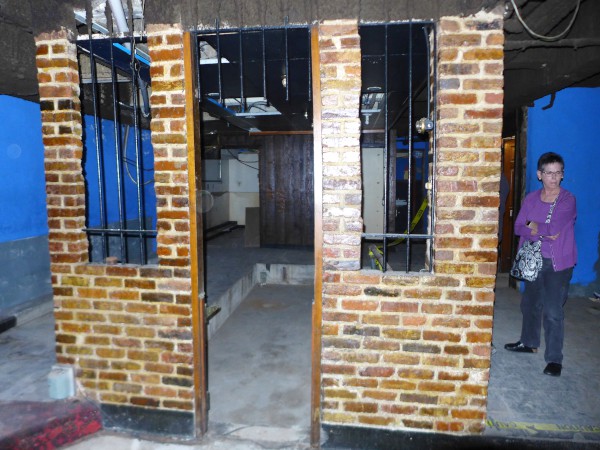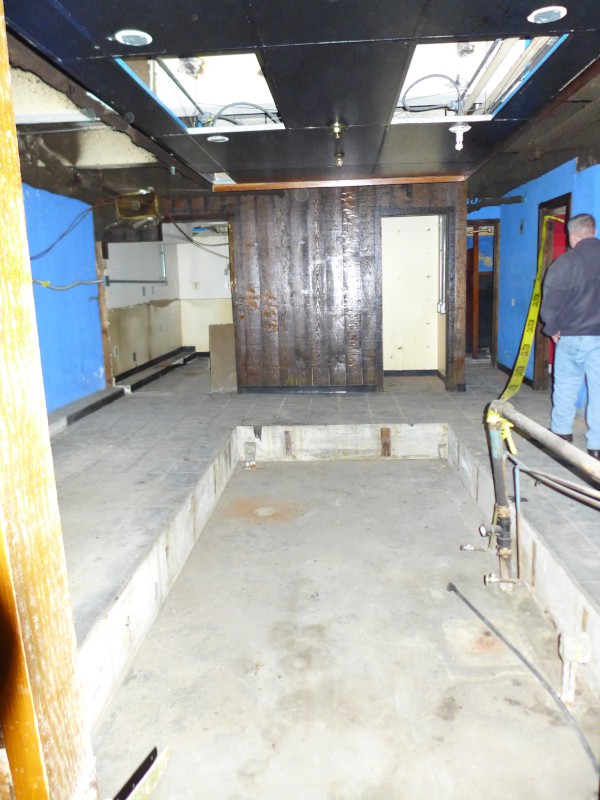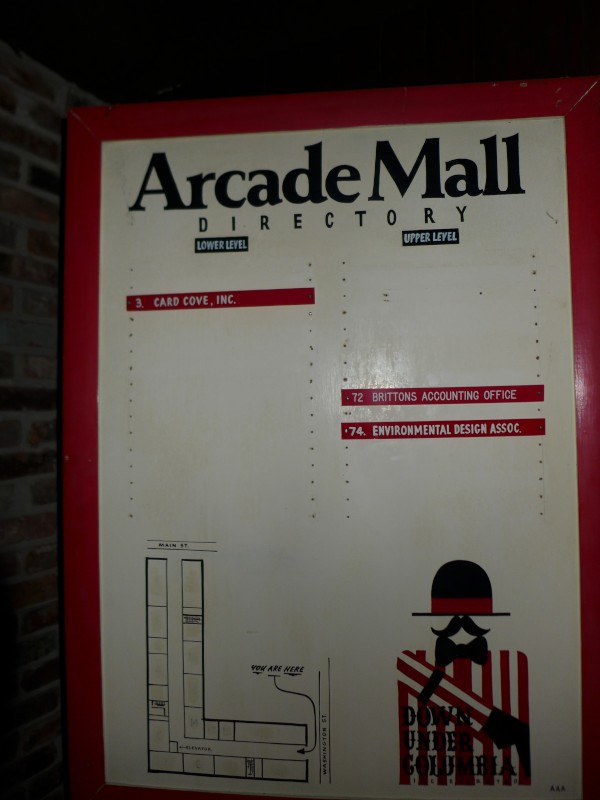 Finally, back up again: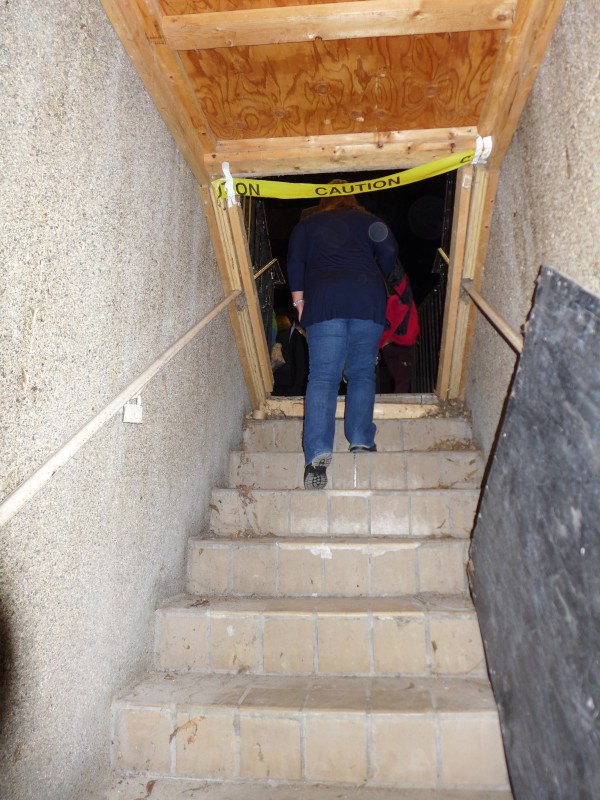 UPDATE 2 April 2017 -- From The Daily Gamecock 14 March 1974: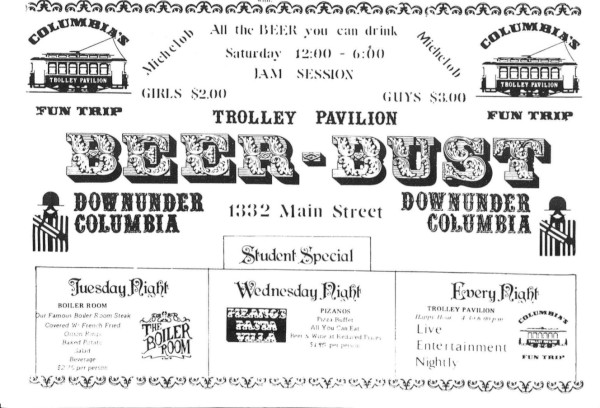 13 Responses to 'Dowunder Columbia, 1332 Main Street: 1975'
Subscribe to comments with RSS or TrackBack to 'Dowunder Columbia, 1332 Main Street: 1975'.
Leave a Reply