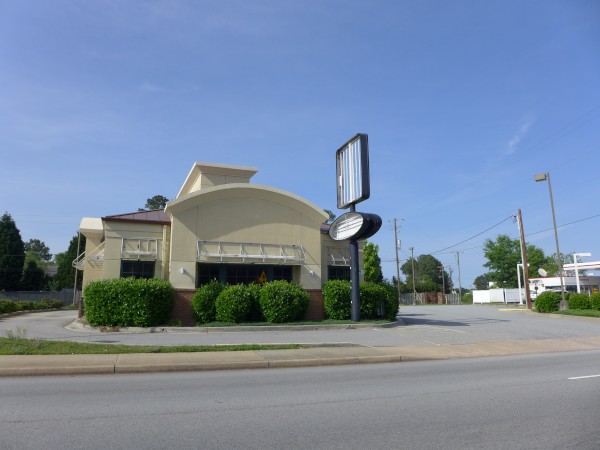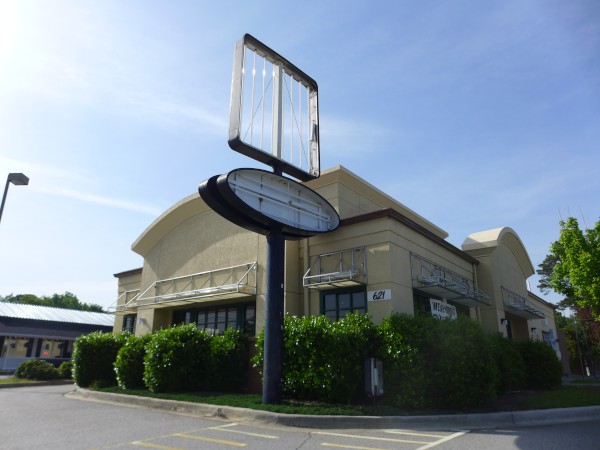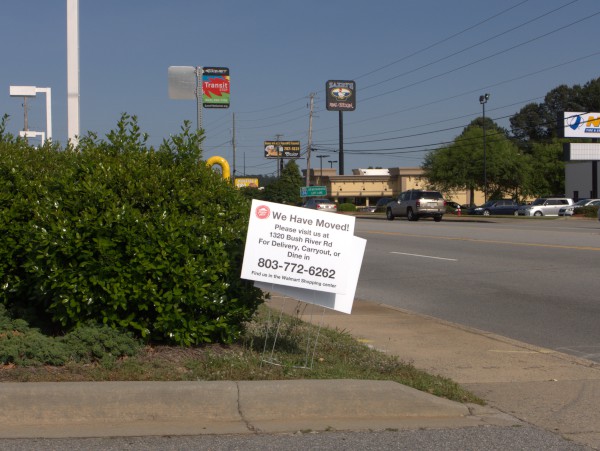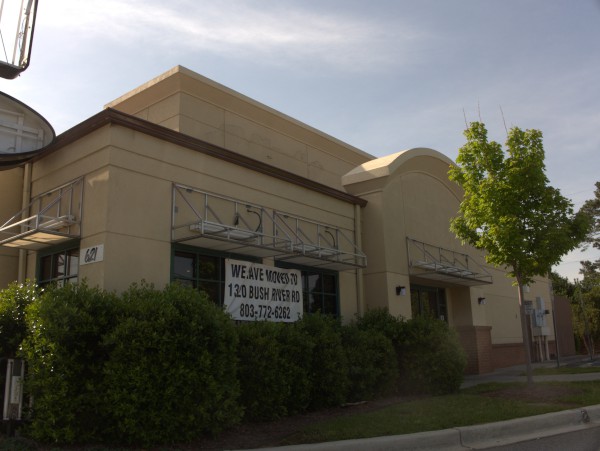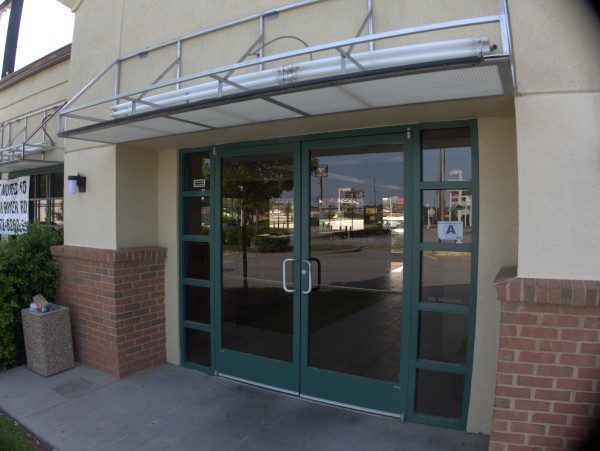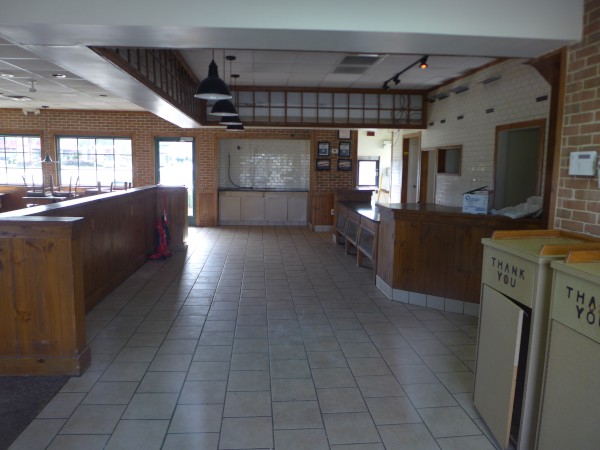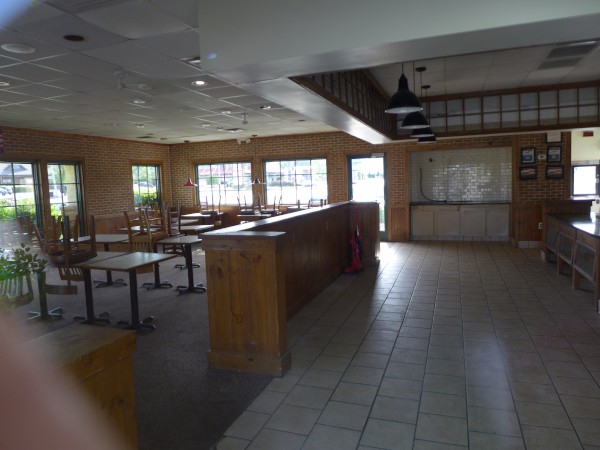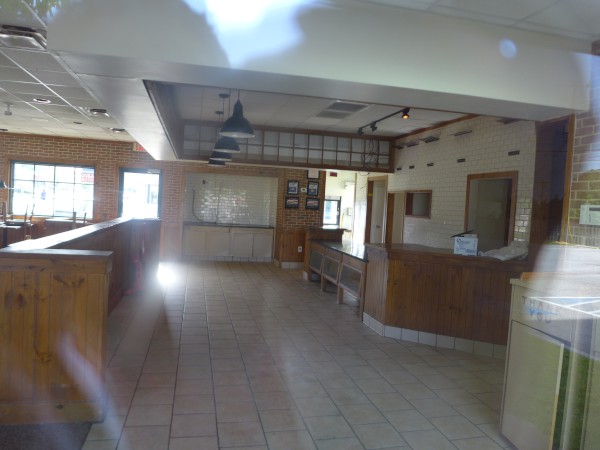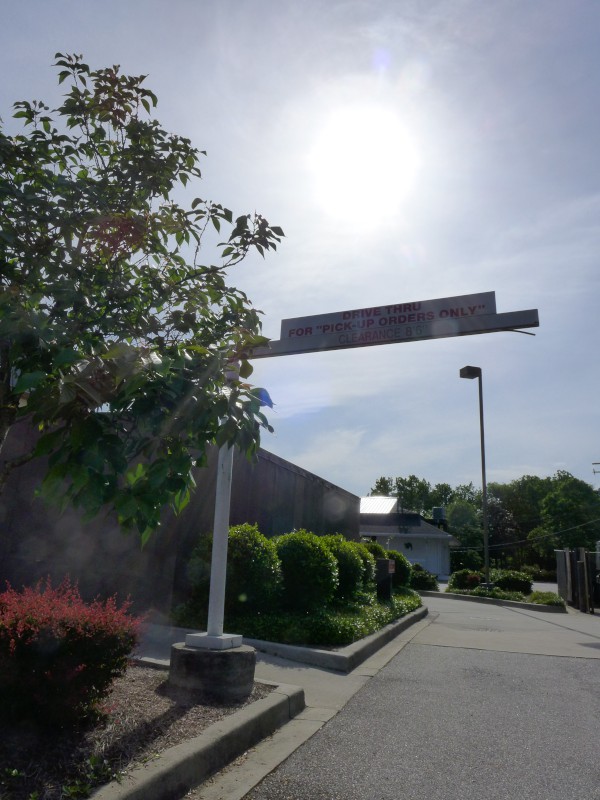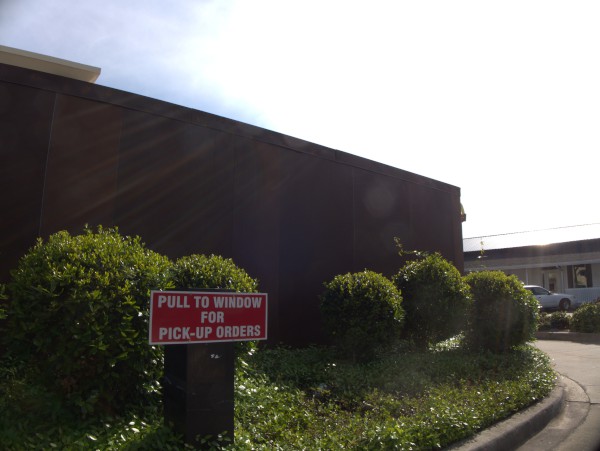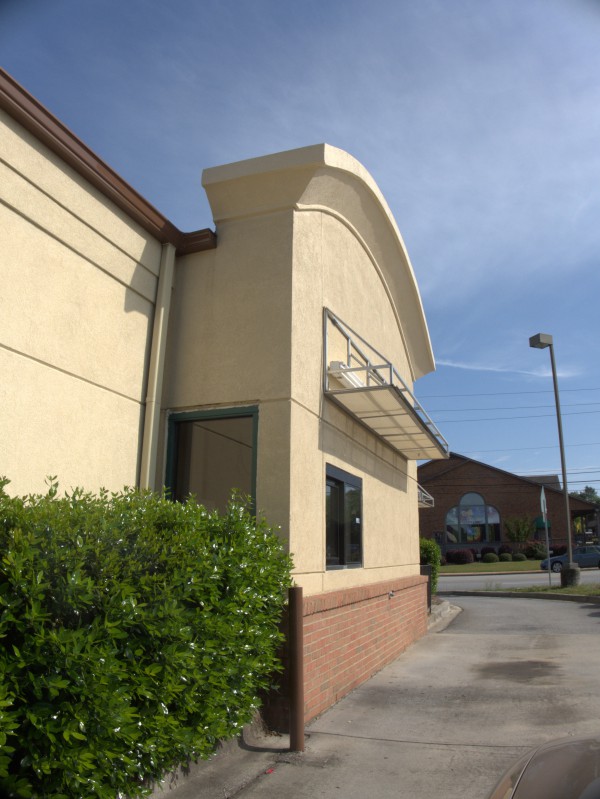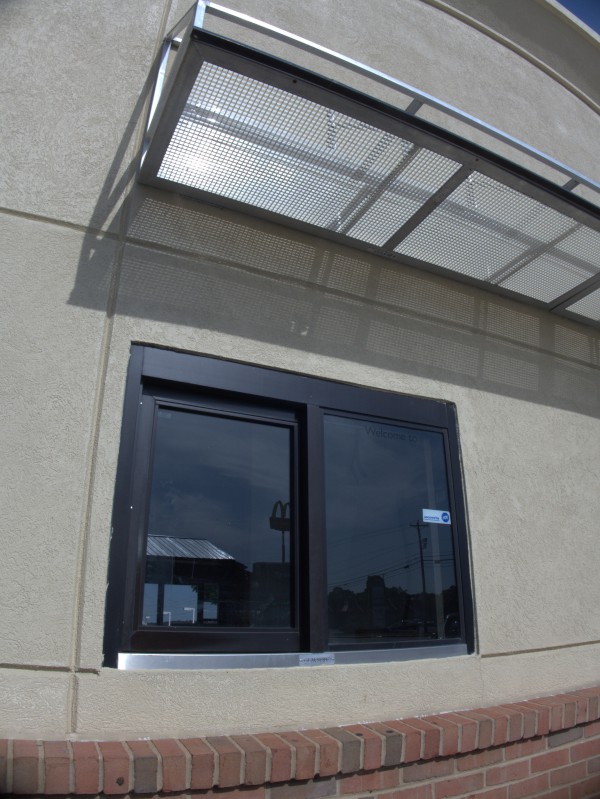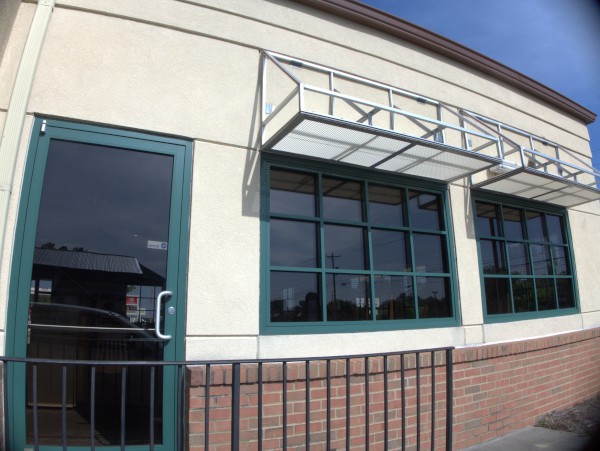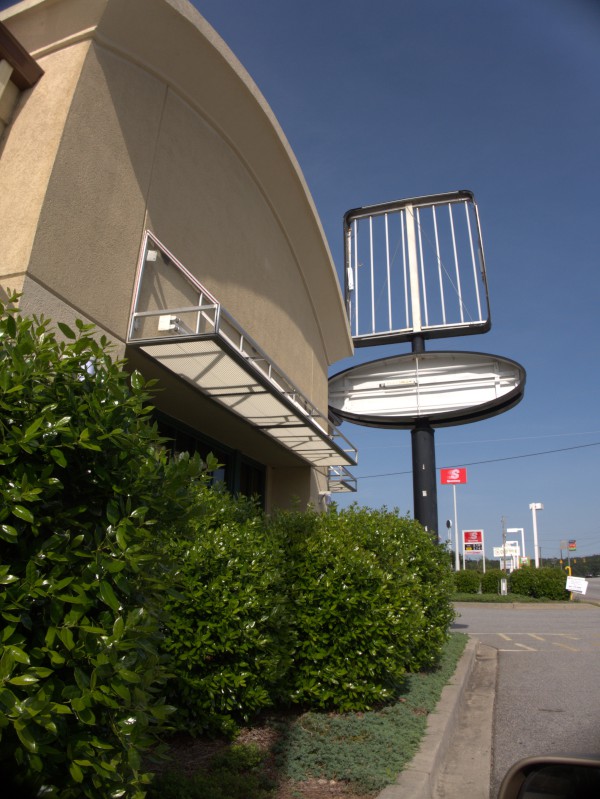 Well, I don't know why this Pizza Hut closed, but just having visited once, to take these pictures, I can hazard a guess as to a contributing factor: The exit to St. Andrews Road is terrible. I drove around the building on the old drive-through route, and found that when I came out in front of the building again, there was not enough room to get my car pointed to the right and exit onto SAR headed for Tram Street. Granted some cars have a better turning radius, but still it's not well designed, and due to space constraints probably cannot be well designed.
I think it's interesting that the building is of the current generation of Pizza Hut designs. I'm more used to seeing the old style ones (like this and this) closed.
(Hat tip to commenter Andrew)
UPDATE 16 February 2016 -- As mentioned in the comments, the Domino's in this location is now open, and has been for a while: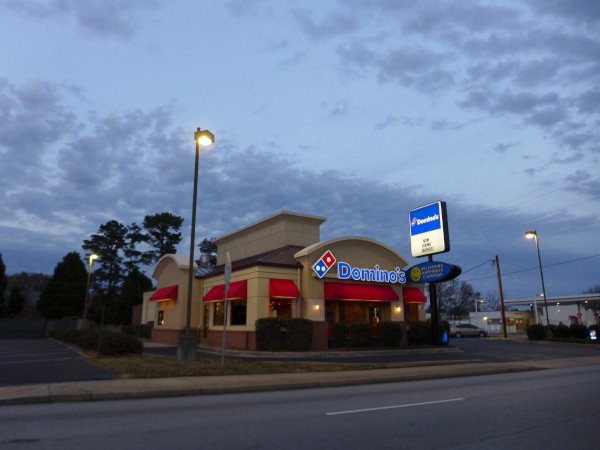 5 Responses to 'Pizza Hut, 621 Saint Andrews Road: March 2015'
Subscribe to comments with RSS or TrackBack to 'Pizza Hut, 621 Saint Andrews Road: March 2015'.
Leave a Reply