Archive for the 'Saint Andrews' tag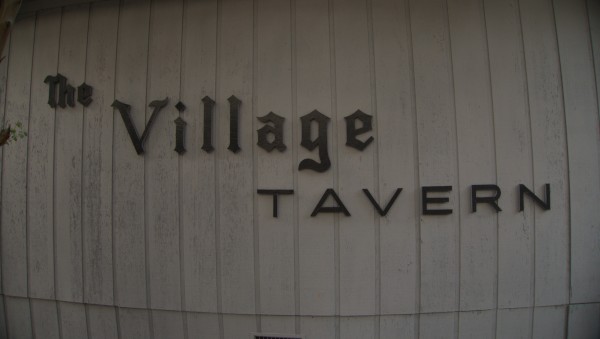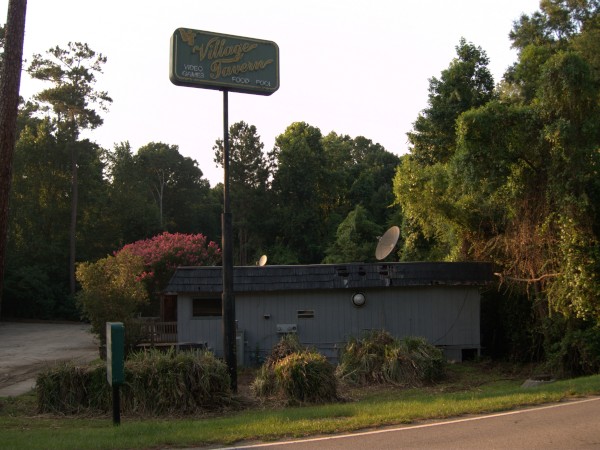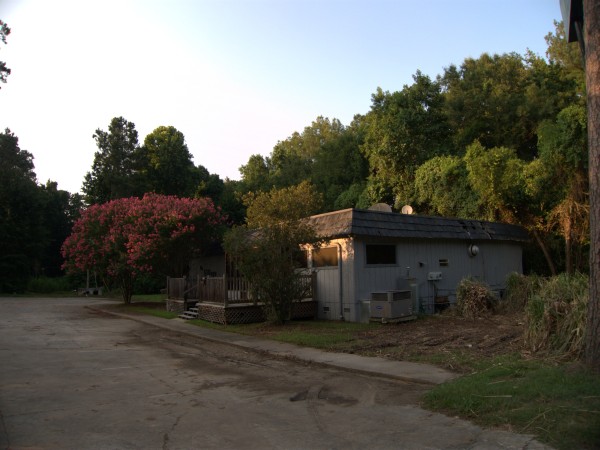 I finally got around to taking some pictures of The Village Tavern. This place was on Berryhill road, which is a frontage road on the north side of I-20, starting at Bush River Road and going east. I did not take it all the way to the other end, but it seems a fairly quiet road with very little traffic (though there is, of course a constant rumble from I-20 itself).
The area where the tavern building sits is quite pleasant. Visibility of I-20 is mostly screened by vegetation, and the tavern plot is very lush and grassy with Stoop Creek running behind the building, under a Berryhill Road bridge, I-20 and eventually into the Saluda River.
The tall neon sign at the edge of the property was the only part visible from I-20, and I would see it for years as I drove past either on errands in town, or on my way back to Aiken. Somehow I never got around to checking the place out while it was still open though.
Commenter Walt wrote this back in February:

The Village Tavern, 214 Berry Hill Road, is closing. It was established in 1968 and has been a local watering hole, pool hall, sports bar and grill for at least two generations of Columbians in the St Andrews area. Our group started having a boys night out on Thursday night back in the early 60's when the Columbia Speedway was still open. Our hangouts then was the Tap Room on Lower Main and Don's in Five Points. When Don sold out and moved on, we started hanging out at what is now the No Name Deli on Elmwood. When No Names expanded the dining area and closed the bar, we moved to the Village Tavern and have ben there ever since. I guess after next week we will have to find yet another gathering place suitable for a bunch of fussy 70 something year old, but young at heart, men who collectively are a store house of knowledge of, and enjoy talking about, old Columbia and Grand Strand resturants, cafes, bars, drive-ins, pool halls, road houses, etc., etc. from the late 40's to the present. Also Carolina sports back to before the last Big Thursday and the McGuire glory days. And the stories get better and better as time goes by, we just need a place to get together to rehash them.
I hope they found another place!