Archive for the 'D Avenue' tag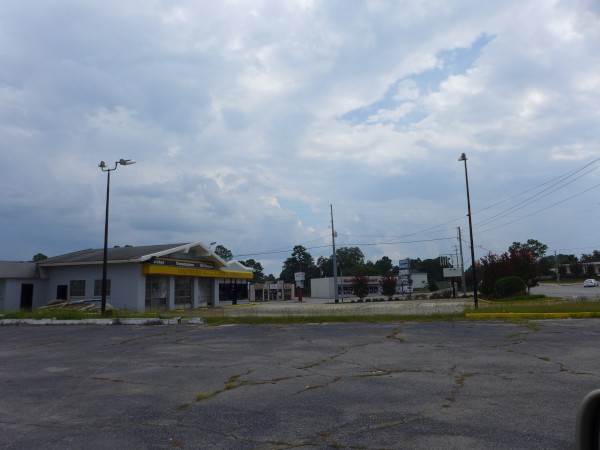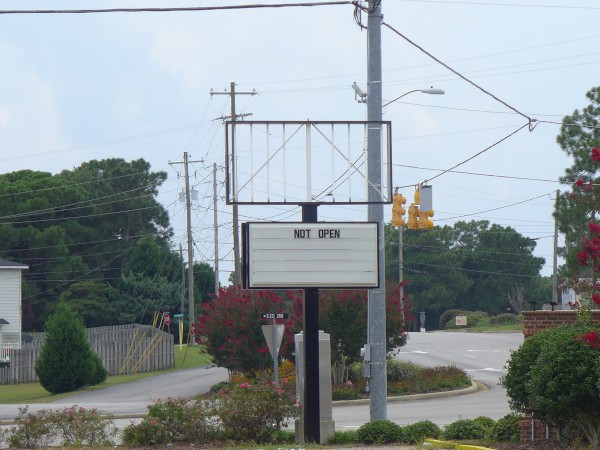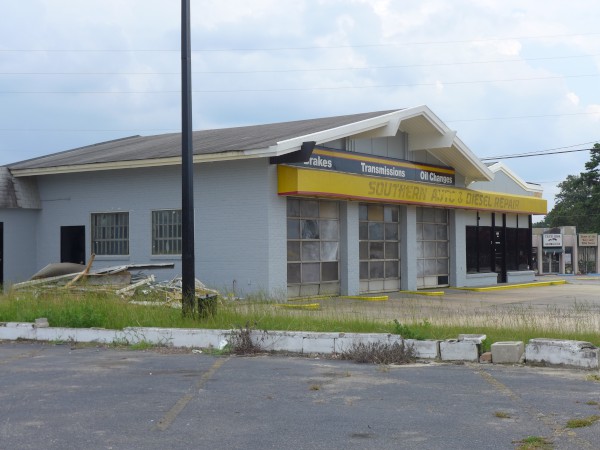 I noticed this former garage in Triangle City on the Charleston Highway last weekend. I can't say exactly when it closed, as I don't see any phonebook listings for it, at least under the marquee name, although Google suggests it might also have been Southern Diesel Truck & Trailer Repair, or a Meineke Car Care location.
Posted at 12:11 am in Uncategorized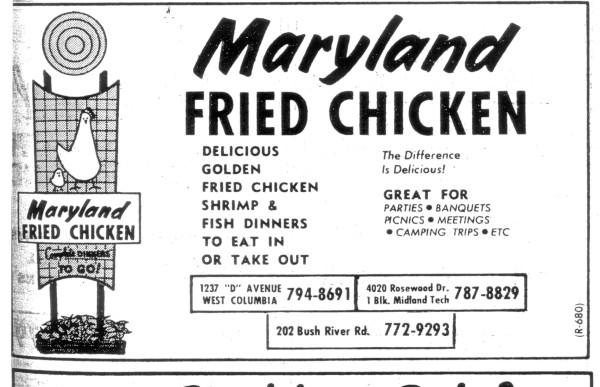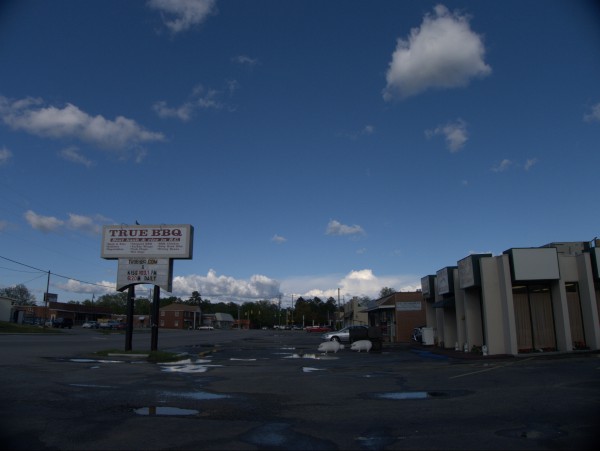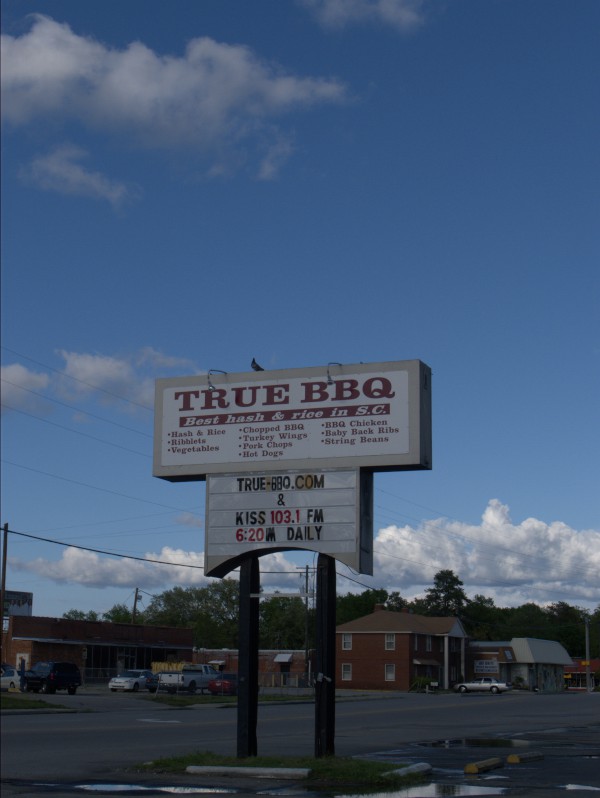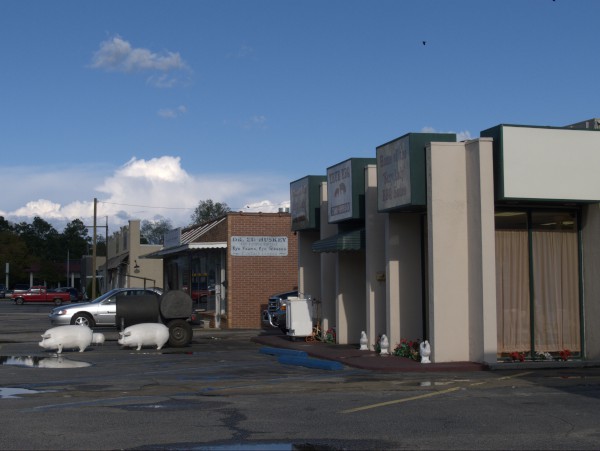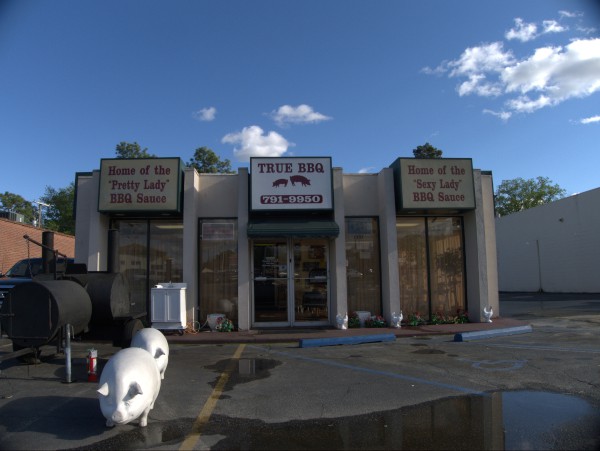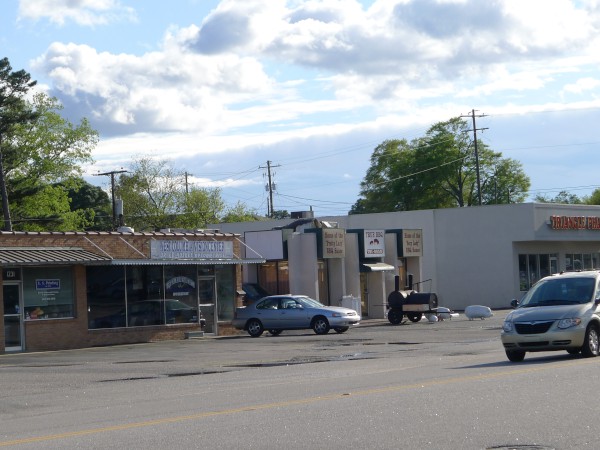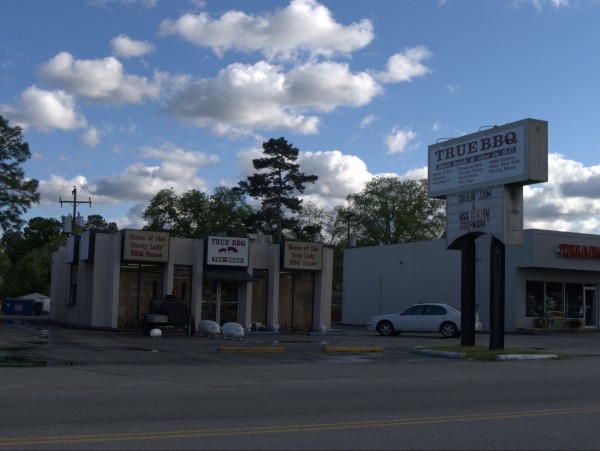 There are still some Maryland Fried Chicken restaurants on the Grand Strand, but they seem to have abandoned the Midlands sometime between the February 1976 phonebook (above) and the February 1985 one. This building, in Triangle City, is still standing, and still a restaurant, but now it's True BBQ. You have to love the pigs, and the sauce names.
UPDATE 5 April 2012: Added Rockingham's and Triangle City Diner to the post title based on the comments, and google.
Posted at 1:16 am in Uncategorized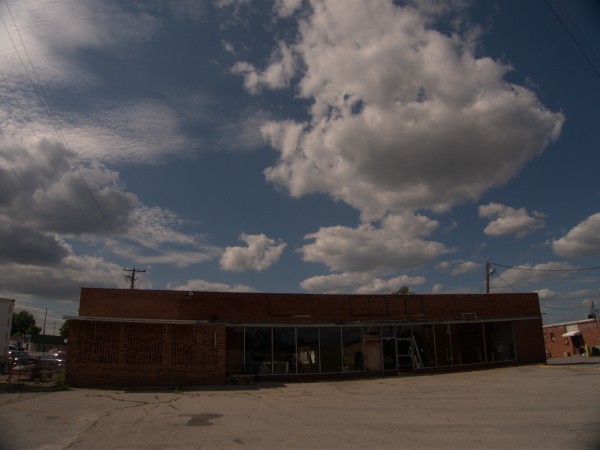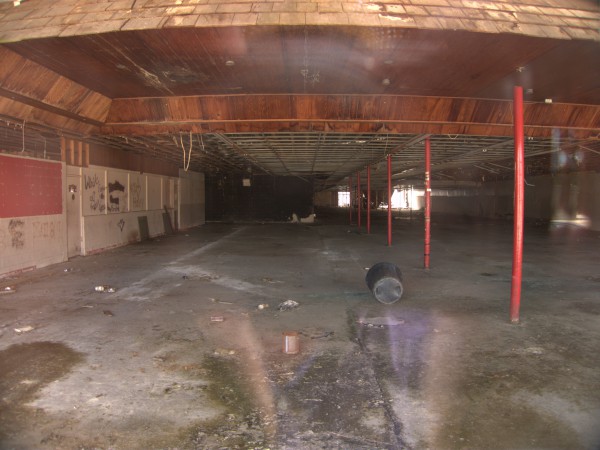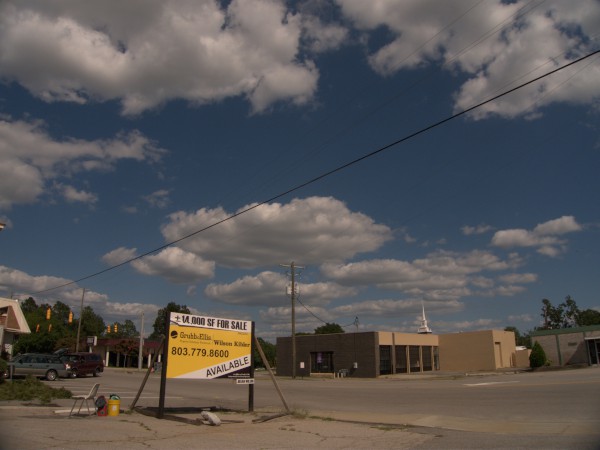 Well, I admit I'm drawing a blank here. This building is in the 1200 block of D Avenue in Triangle City (just a bit up and across from the old Goodyear location. Whatever it was, it is, as you can see now, pretty thoroughly gutted.
When I took these pictures, I thought it would be easy to identify when I got home. In the event though, there appears not to be a street number on the building, and my fallback of finding the Grubb & Ellis listing for it, which I thought would be easy given their big sign, fails as well. Google Streetview shows two business storefronts in it, but won't zoom close enough to read the marquees and won't give the right street number. Anyone know? I'll update below and in the post title when I get more information..
UPDATE 20 July 2011:
OK! With help from the comments this building is identified as Fogle's Food City and Furniture Farm. The actuall address of the building is 1212 D Avenue, which is a higher number than I had thought. This LoopNet listing also makes clear that the building is much larger than I had thought with what must have been the main parking lot facing 12th Street. I will have to go back and take pictures of the 12th Street and C Avenue sides of the building.
The Secretary of State's office says that Fogle's Food City, Inc. was incorporated on 2 January 1970 and dissolved on 21 June 1996. Of course it's possible that the actual grocery started before that as a sole proprietorship or some other form of organization. It's also possible that it closed before the corporation was actually dissolved. At any rate, Furniture Farm ("Where Prices Are Born.. Not Raised") was already listed in the February 1997 phonebook. I'm not sure when it closed as my home phonebooks jump from Feb 97 to Feb 07, but it was not listed as of February 2007.
I've changed the post title from "Building" to reflect this information, and have fixed the street address as well. Thanks folks!
UPDATE 17 October 2011: Added Shumpert's to the post title based on info from commenter Becky Dodson.
UPDATE 5 April 2012 -- The place continues to deteriorate and has now been officially condemned. You can see that the roof is completely gone in spots and that the whole place has been flooded during the recent rains (it's a bad sign when your building leaks to the outside rather than the outside leaking into your building..). I also finally got some shots of the other side with the old Furniture Farm signage: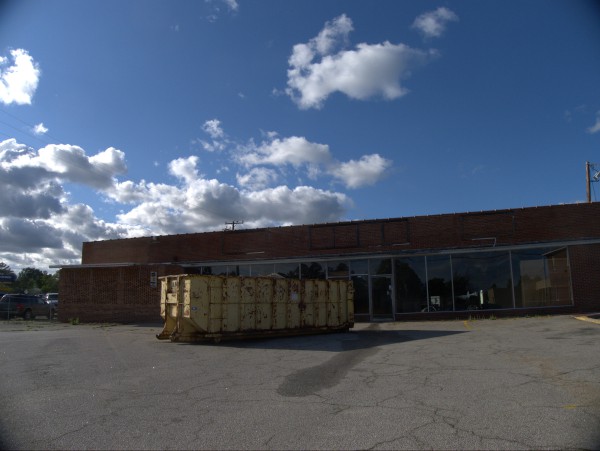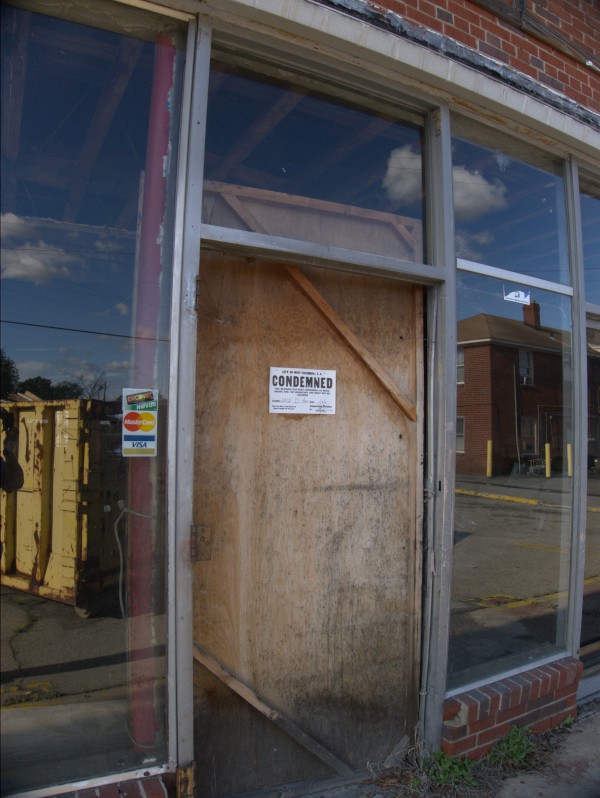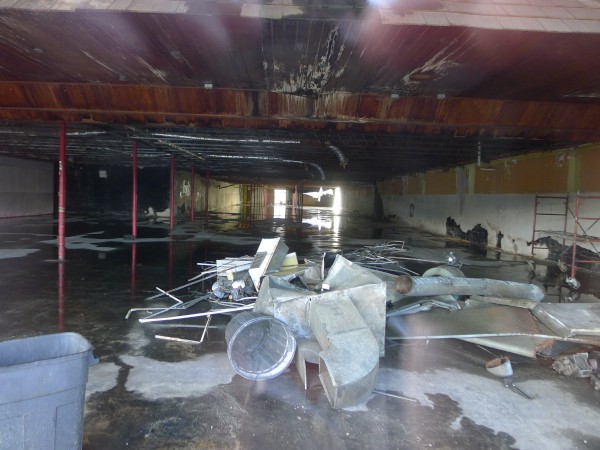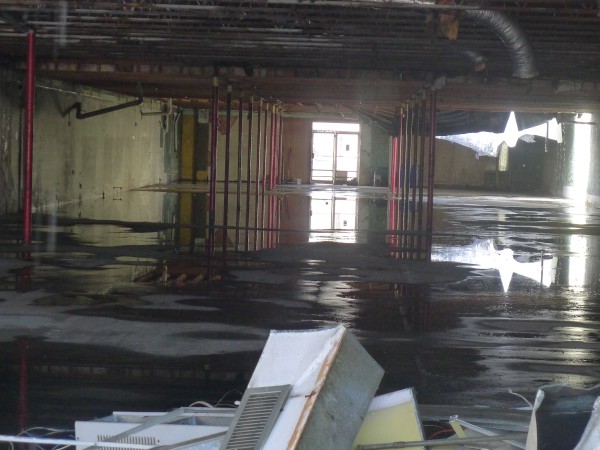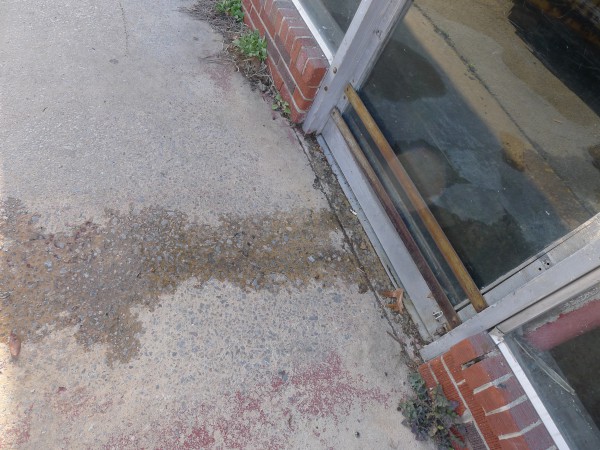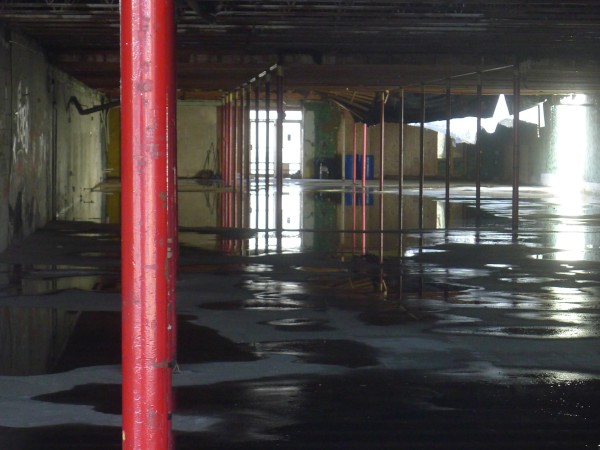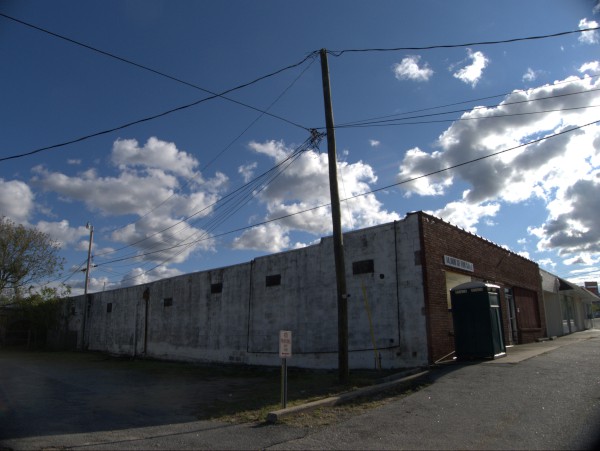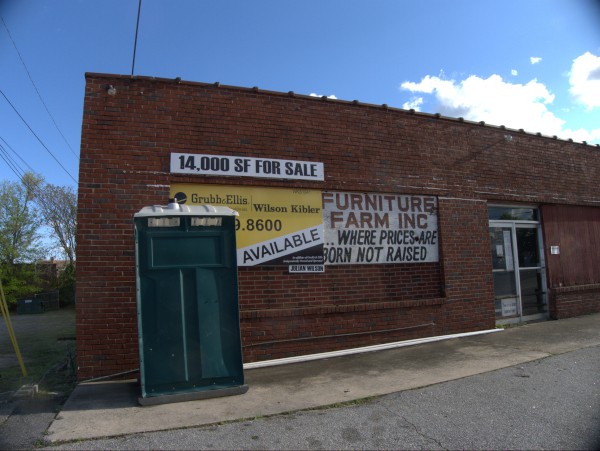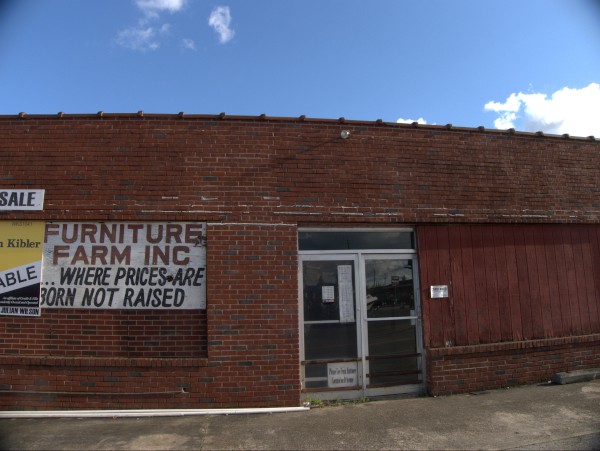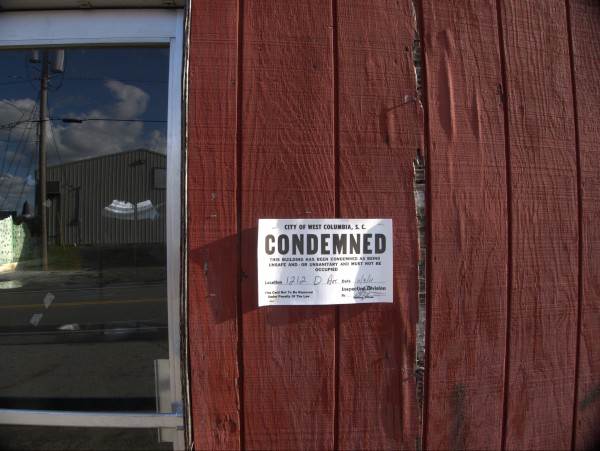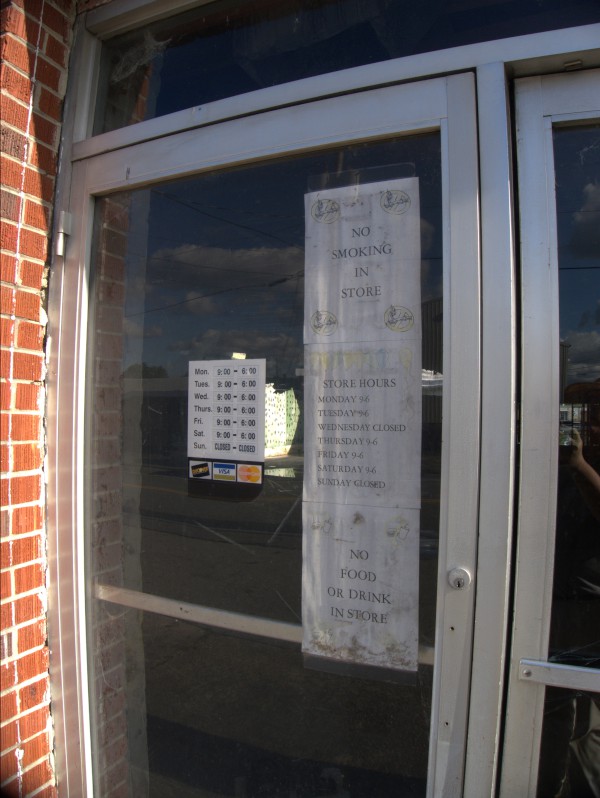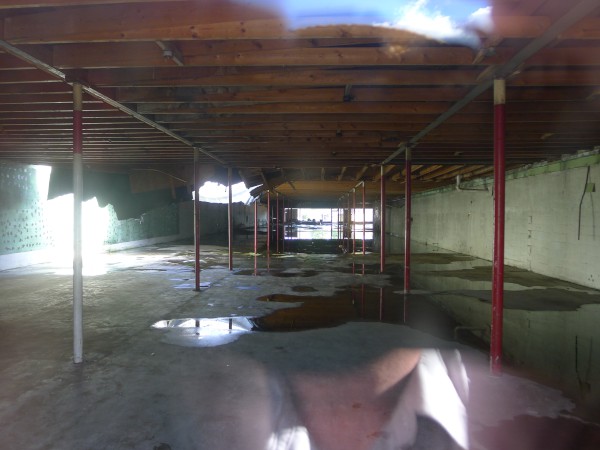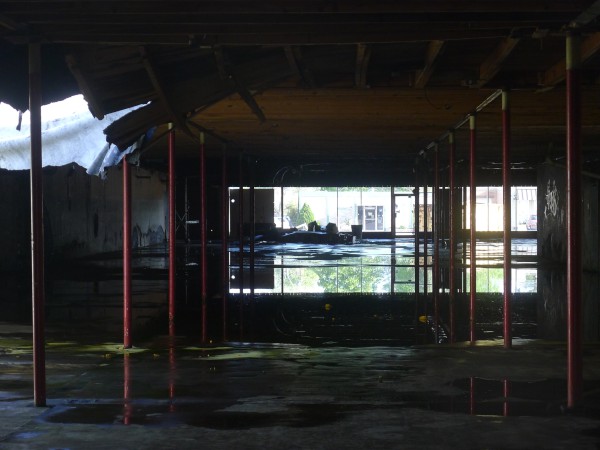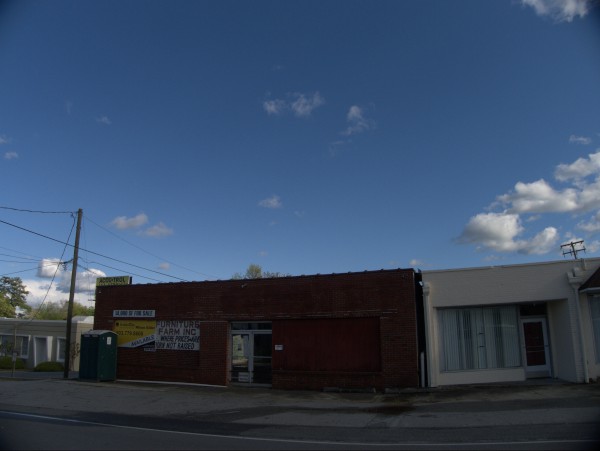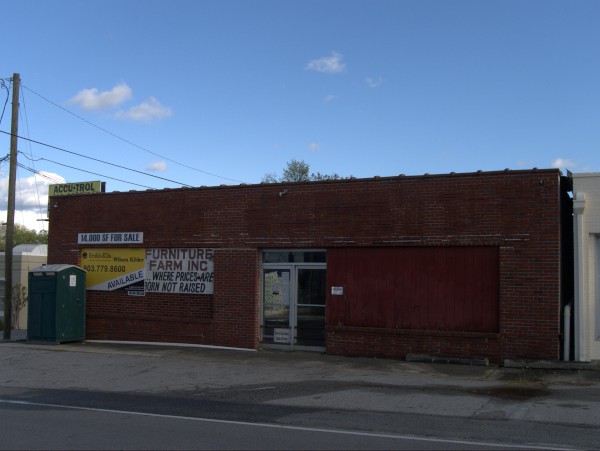 UPDATE 22 April 2012 -- Well, looks like that's it for this building!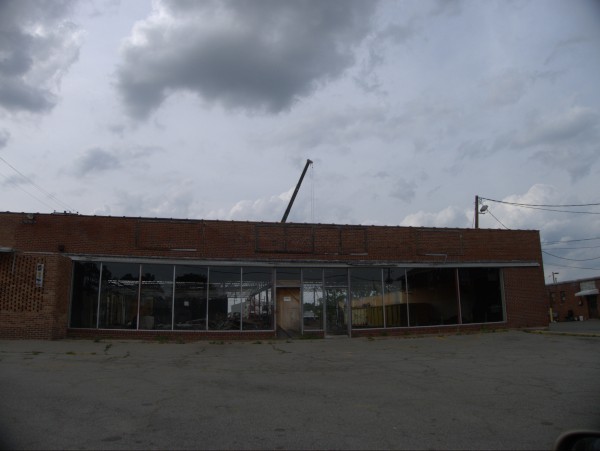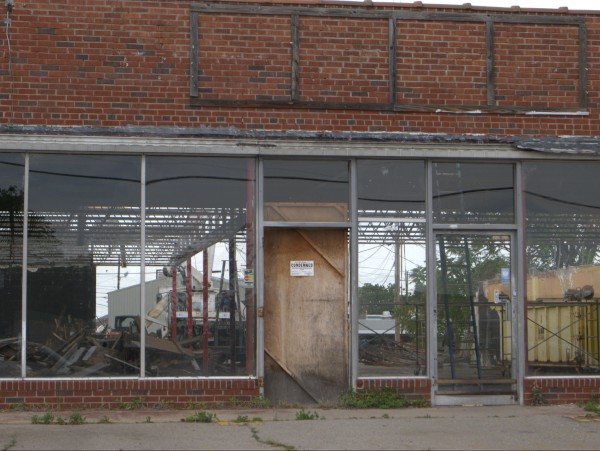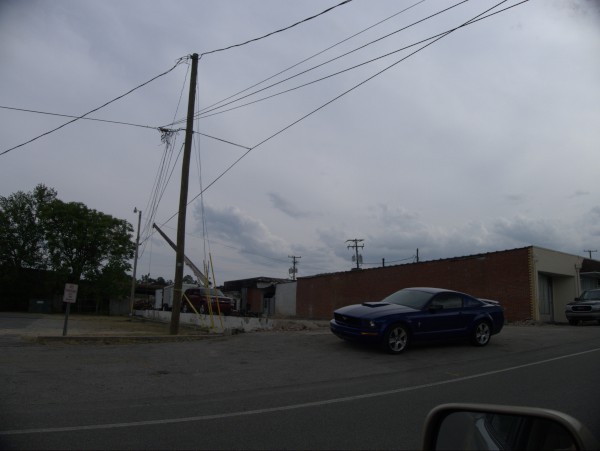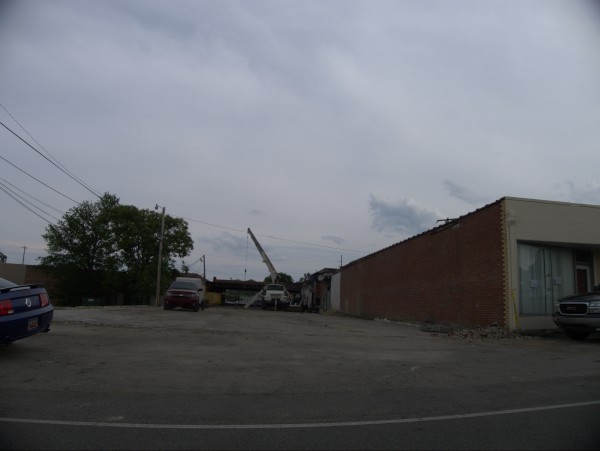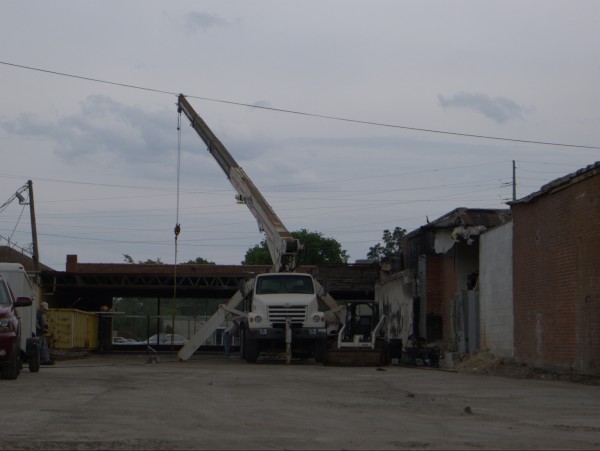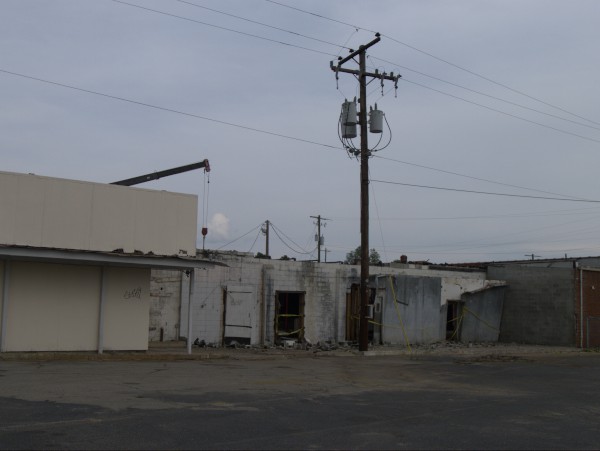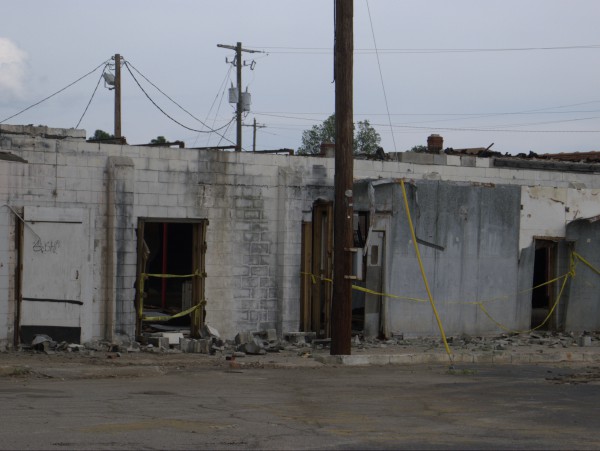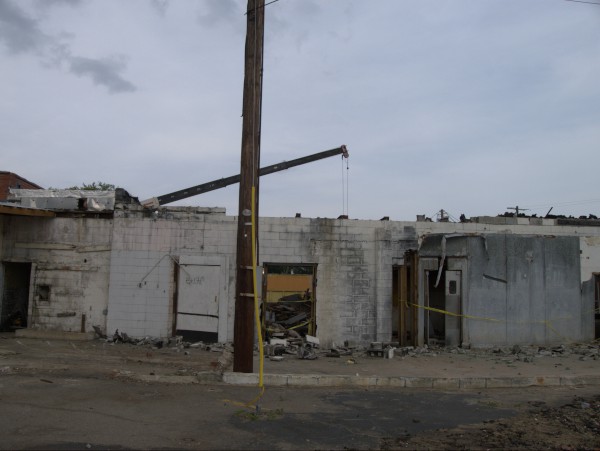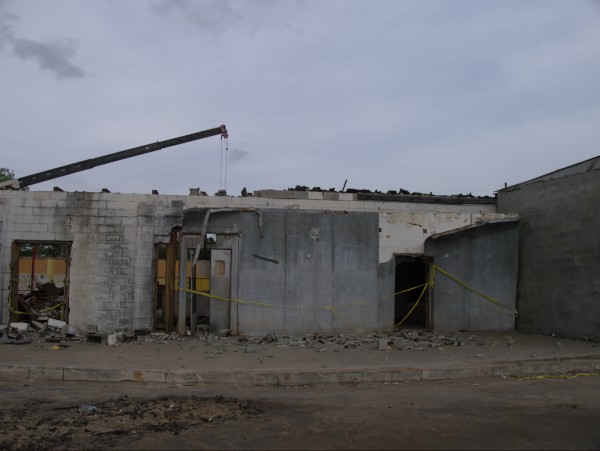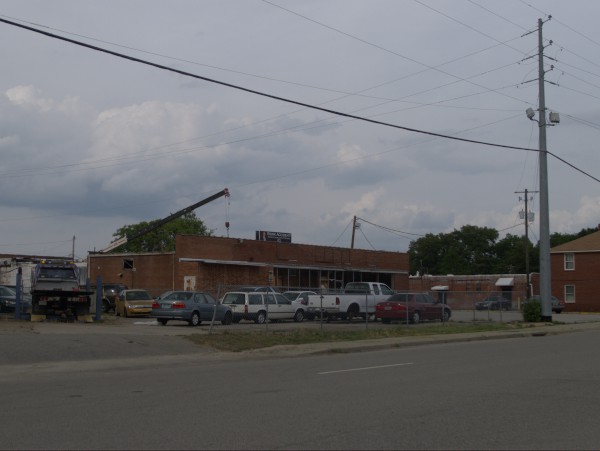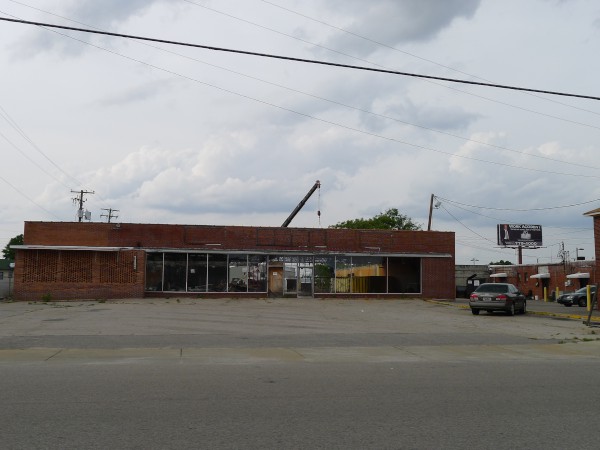 UPDATE 7 May 2012 -- All gone: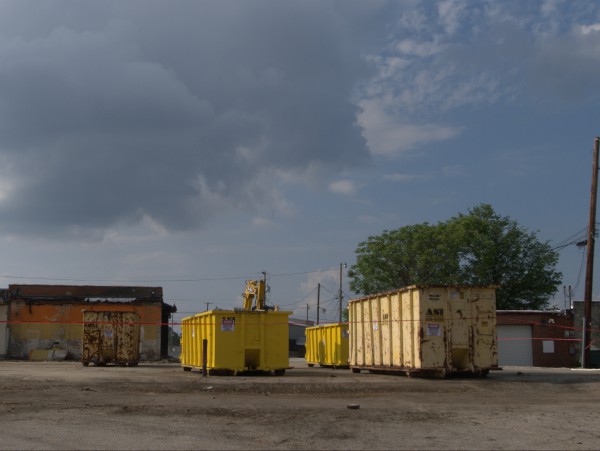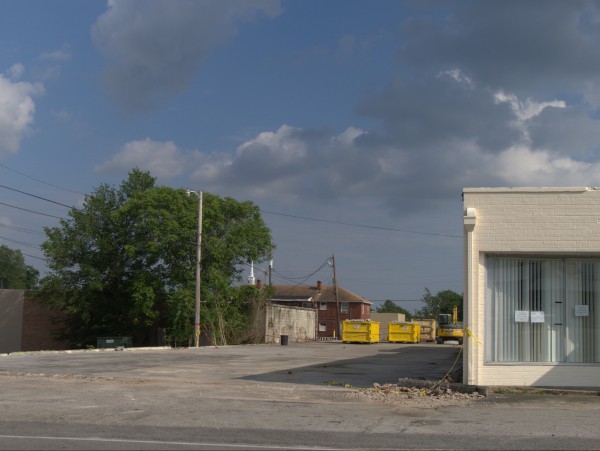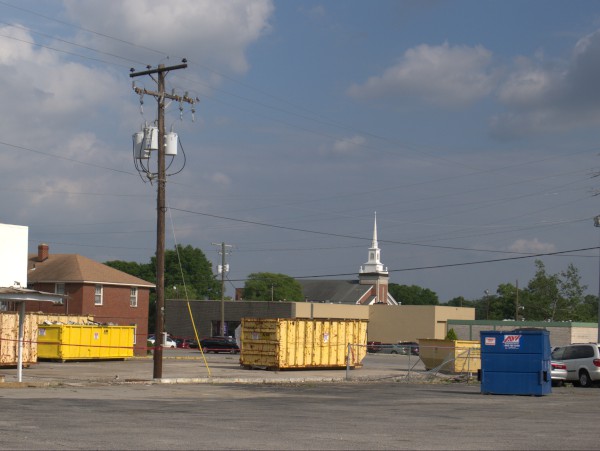 Posted at 1:02 am in Uncategorized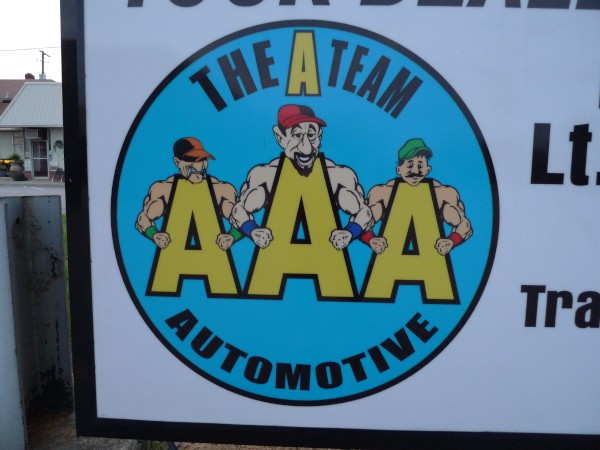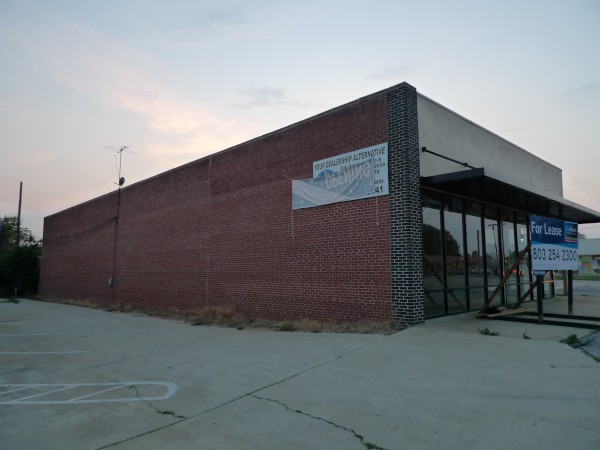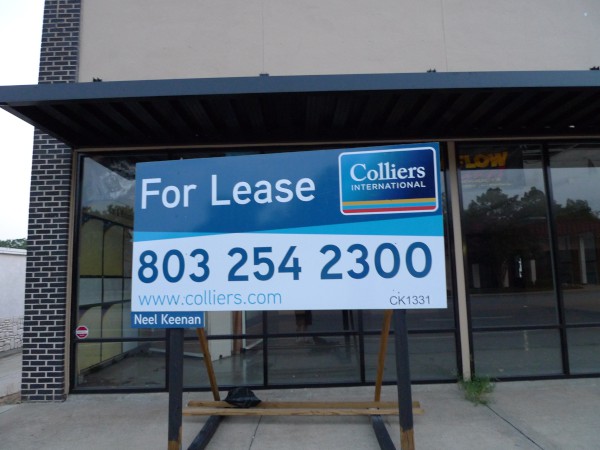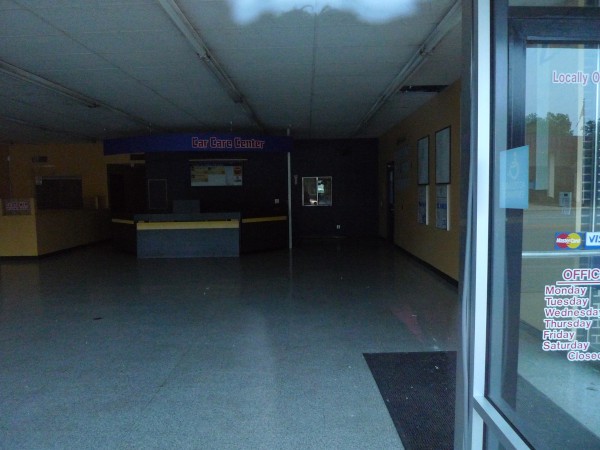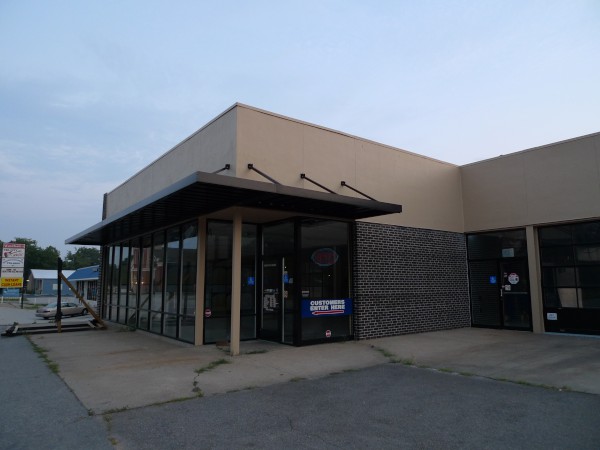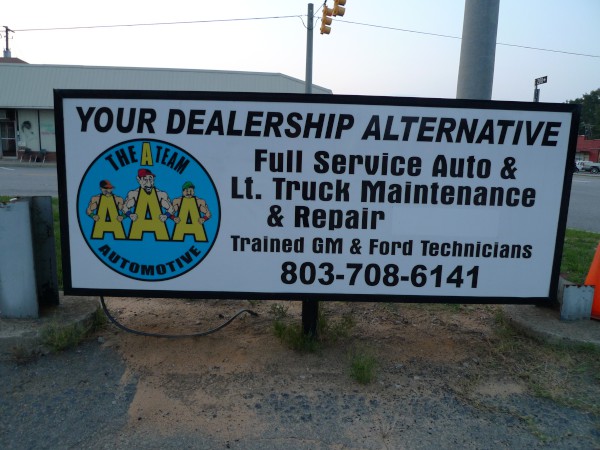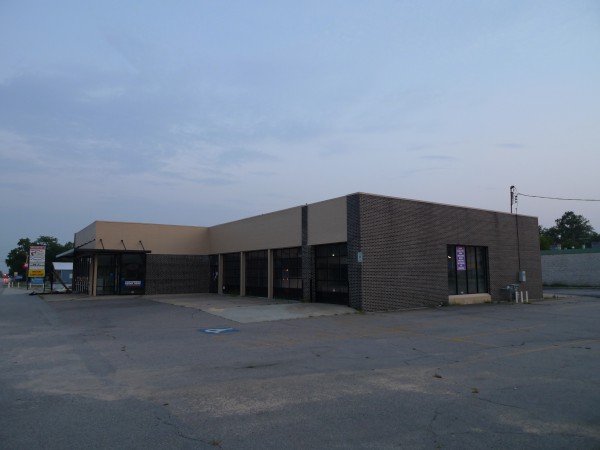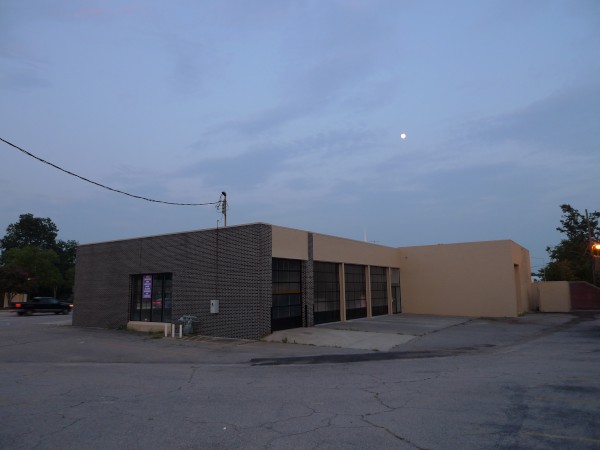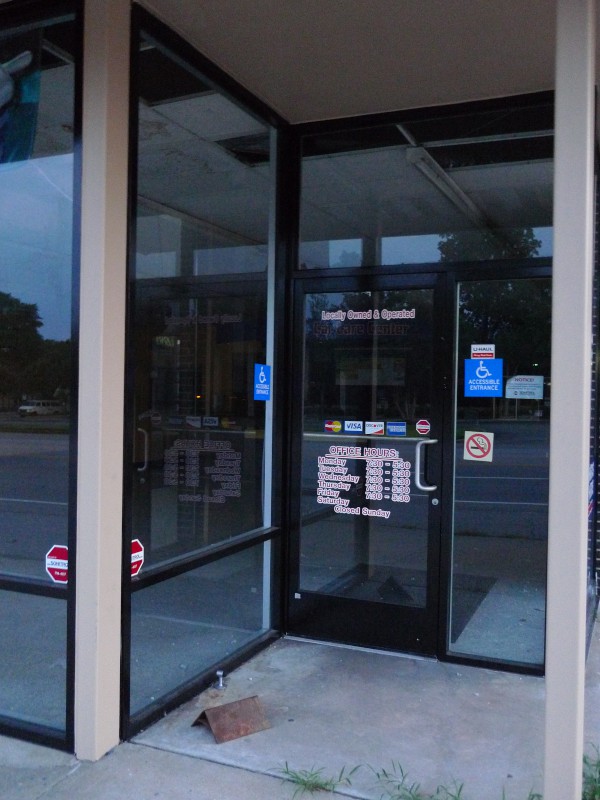 I have to say that the mascots for AAA Automotive are a pretty rough looking bunch. The middle one reminds me of a buffed up version of the boss elf from Rudolph, the one that didn't want Herbie to be a dentist.
I see various versions of the Goodyear name when googling this Triangle City address at the corner of 12th Street & D Avenue in West Columbia including the version I used, Goodyear Auto Service Center, as well as Goodyear Tire & Rubber and Goodyear Gemini Auto Care. Mr. Shine seems to have been a carwash operation, and during either the Goodyear or AAA days the place apparently rented U-Haul trailers as well.
It appears that the building was on the market at one point, but LoopNet says that's no longer the case, and indeed the real-estate sign out front offers to lease rather than sell.
(Hat tip to commenter tonkatoy)