Archive for the '800 Gervais Street' tag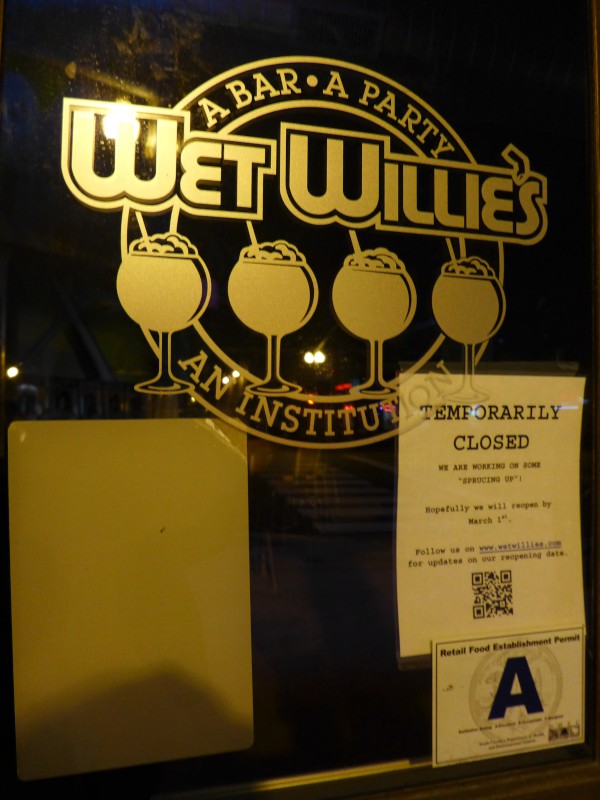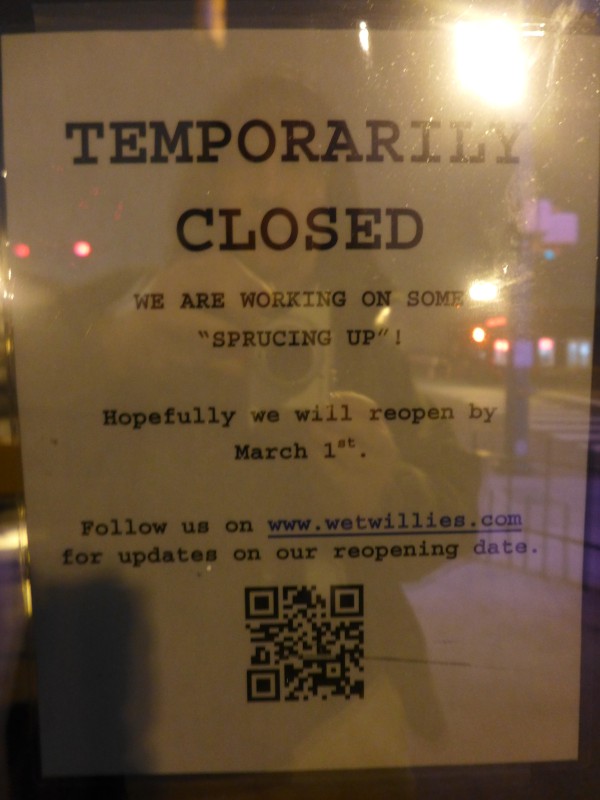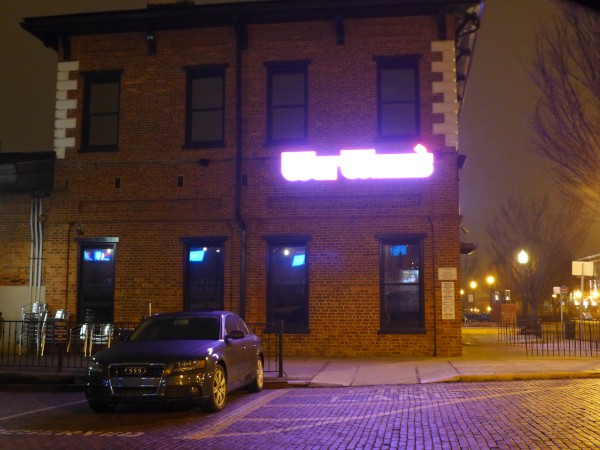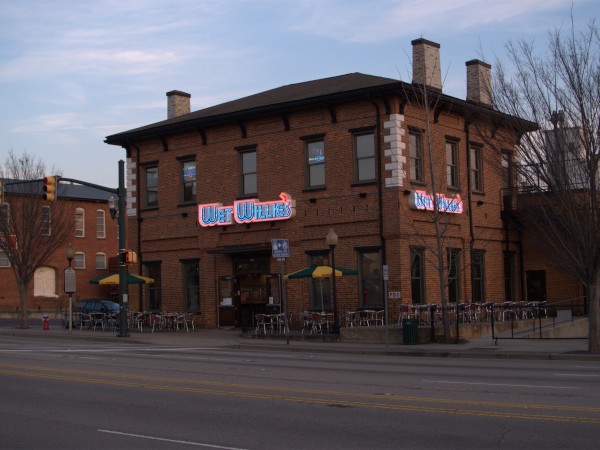 Wet Willie's on Gervais has been mentioned in the comments lately, so I decided to swing by there after leaving Mellow Mushroom this evening to see what the state of the place is.
As reported, it is in fact closed, but the door sign leaves some hope that it may be back by 1 March 2016 after "sprucing up", although the web site given on the sign does not, in fact, have any relevant information that I can see.
I really like that building, by the way..
(Hat tip to commenter Dustin)
UPDATE 8 February 2018 -- The place did reopen some time ago: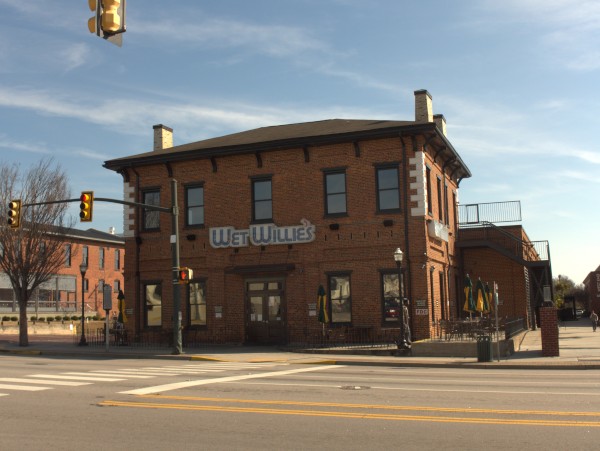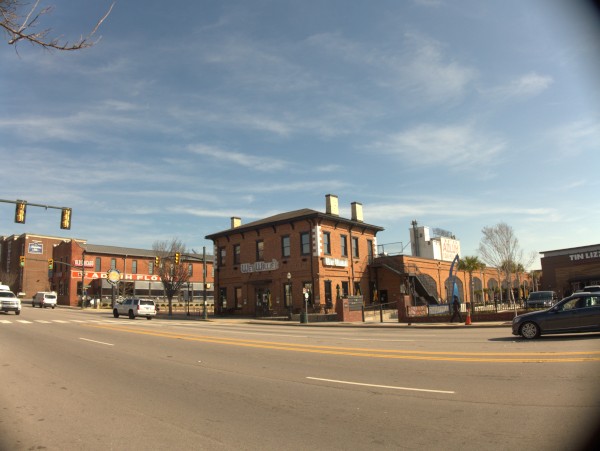 UPDATE 9 January 2023: Well, after re-opening as described above, this location has now decided not to renew their lease as reported on their Facebook. The timing seems a bit odd, as I would have expected the lease to run to the end of the month, but perhaps they want some time to get their stuff out of there.
WLTX also has the story.
I'll get some new pictures soon, but in the meantime here is a 2010 vintage one I don't believe I have posted before: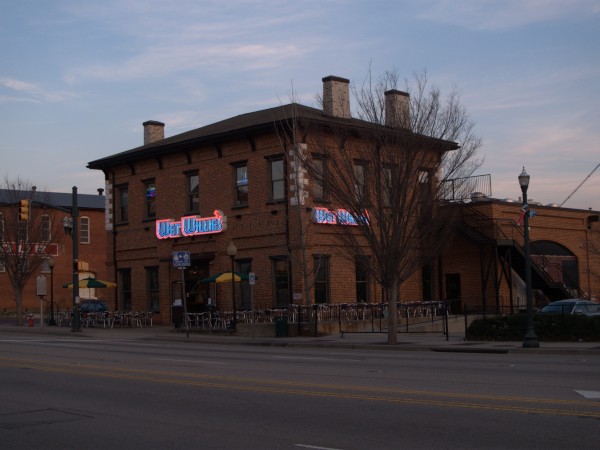 Also, as long as I'm updating this, I'll edit the tags and add a map icon.
(Hat tips to commenters Jimmy, Gypsie & Heath)
UPDATE 3 February -- The building with the signage down: