Archive for the '3151 Forest Drive' tag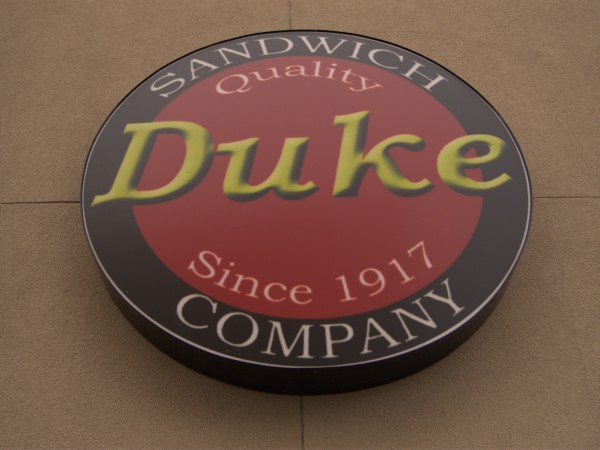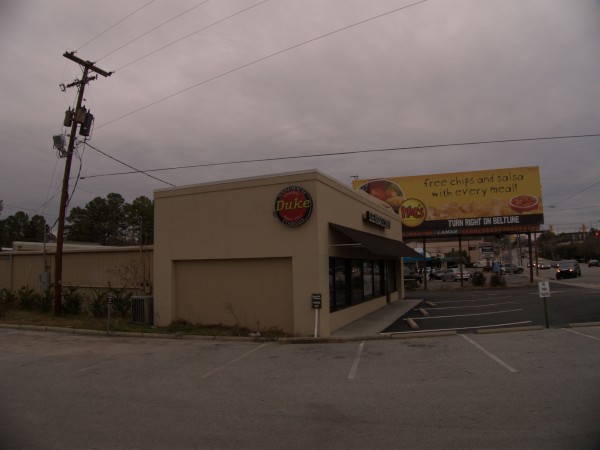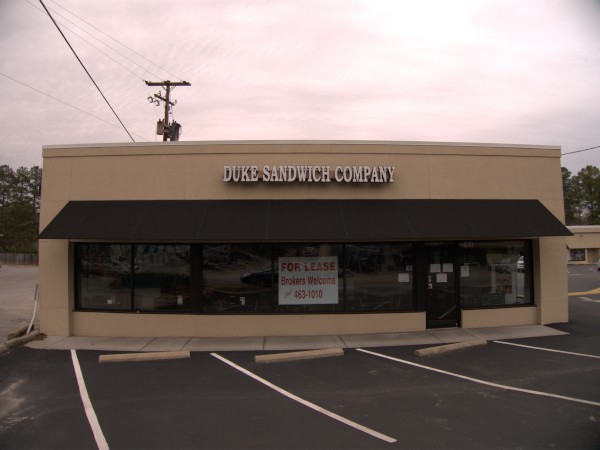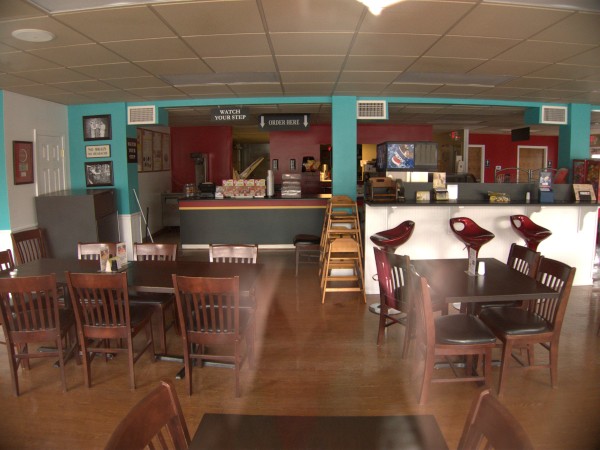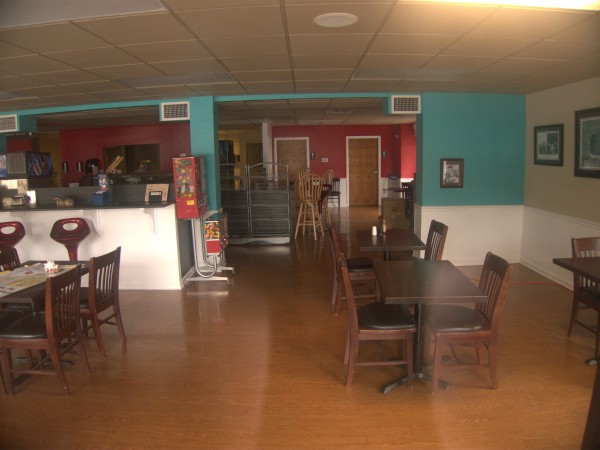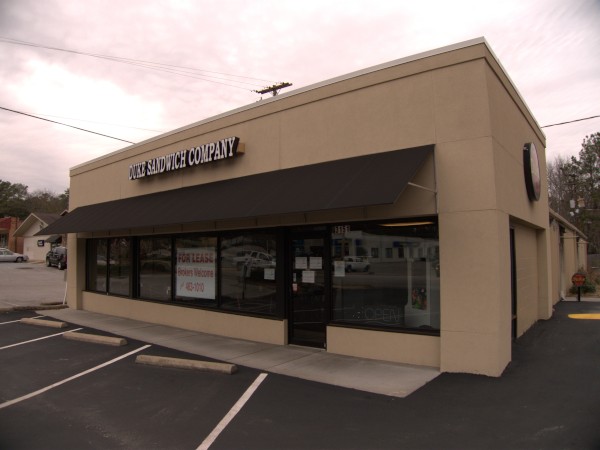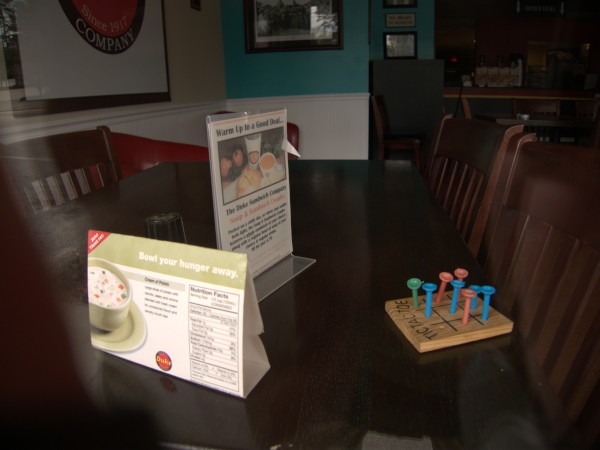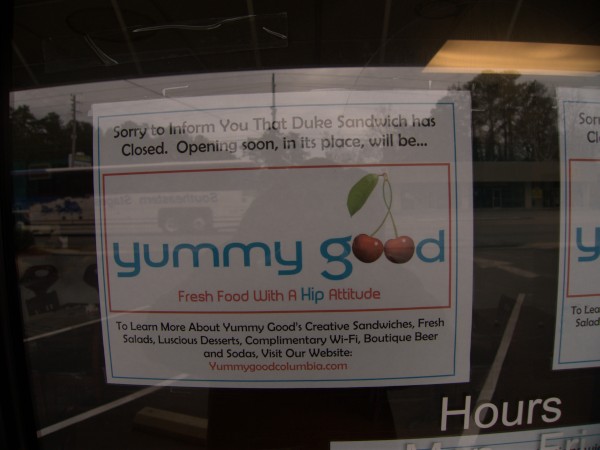 I only ate at Duke Sandwich Company, on Forest Drive between Lizard's Thicket and Zesto, once. Frankly, I didn't think it was very good. This was due to several factors. First of all, I have certain expectations from anything calling itself a "sandwich company" and those weren't fufilled. I went in thinking I would probably get some sort of chese sub, maybe with some bacon or salami, and I found the menu almost entirely made up of "spread" type sandwiches that I had no desire to eat. I suppose the name should have tipped me off, but the only "Duke" product I know of was mayonaise, which I figured was ok for a "name" draw, but was not going to figure in the majority of sandwiches. Anyway, the fact was the menu was not at all to my taste, and I ended up with a grilled-chese sandwich which was pretty much processed-american-cheese-food between two slices of Sunbeam.
Second, I drink a lot of tea, and the store setup was the worst sort for that. "Normally" you either have table service and the waitress keeps you topped off, or you have an ice dispenser and tea urns on the restaurant floor so customers can self-top. The day I was there, at least, they had no urns, one *pitcher* of tea on the restaurant floor and no ice machines. That meant that every time I wanted an unsweet refill or ice, I had to go to the counter, which was very annoying. Also, if I recall correctly, my table turned out to be a "wobbler" that sloshed my drink a couple of times before I adjusted.
Anyway, that's a "Ted" centric apprasial (which is all I have..), if you liked deviled-egg sandwiches, perhaps this was your favorite place. In the event, I never went back. I hadn't known the place was closed until AJ mentioned it in "Have Your Say". I don't think it was open more than a year or two.
It looks like the next tenant for the building is already lined up, "Yummy Good -- Fresh Food With A Hip Attitude". I wish them well, as the building has been somewhat ill-starred since it was a Sub Station II and there was a murder there.
UPDATE 4 Feb 2010: Well, looks like Yummy Good won't be moving in, but you can still lease the building.
(Hat tip to commenter AJ)
UPDATE 7 March 2011 -- Look's like it will be Tokyo Grill: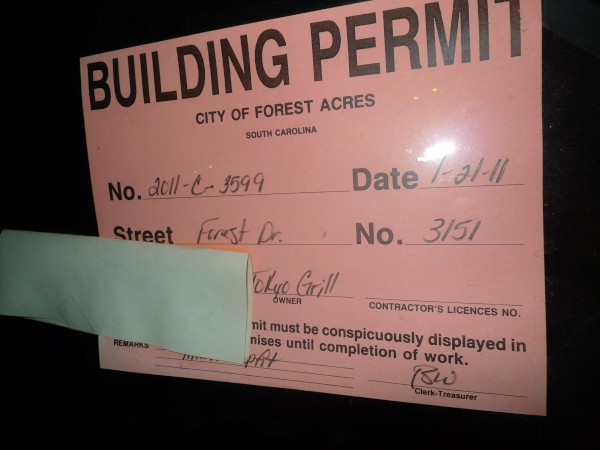 d
UPDATE 3 September 2011 -- Tokyo Grill is open: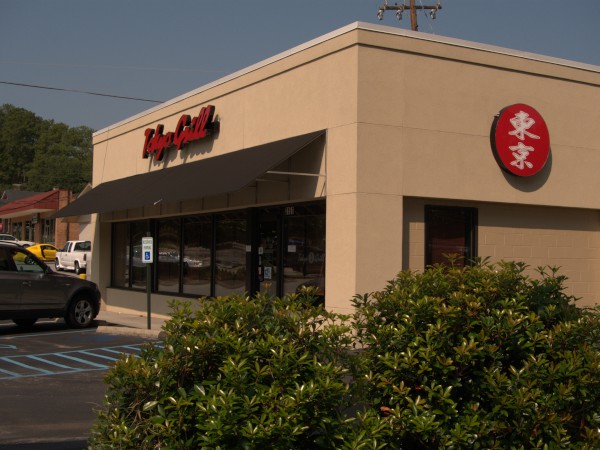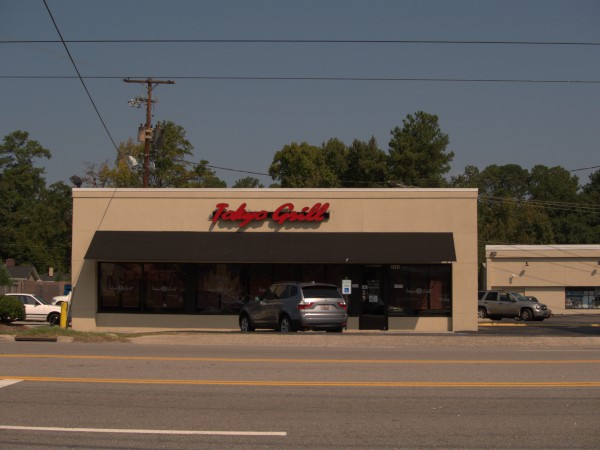 UPDATE 32 March 2022: Updating tags and adding map icon.