Archive for the '2509 Broad River Road' tag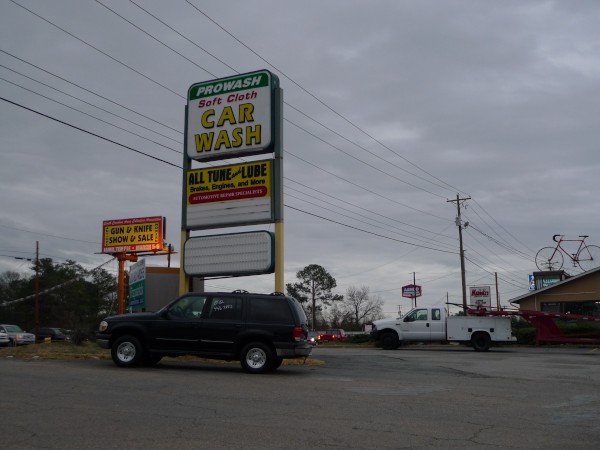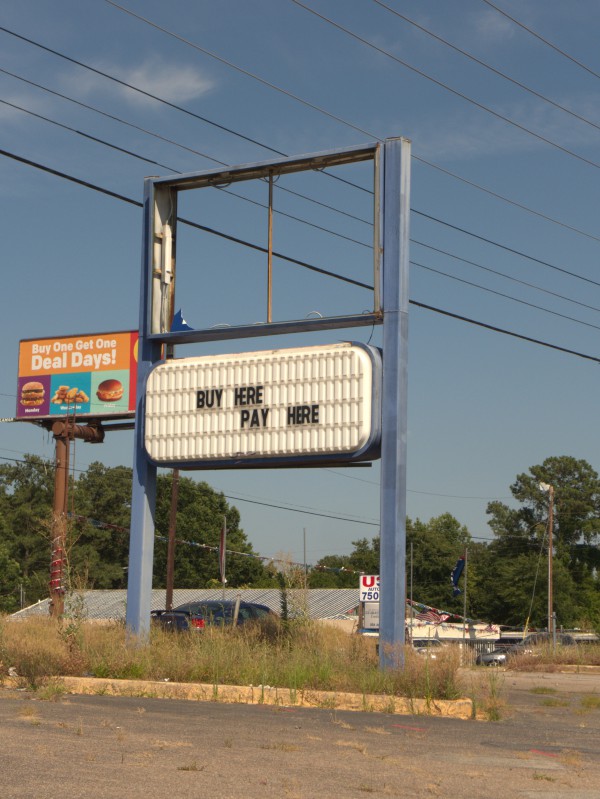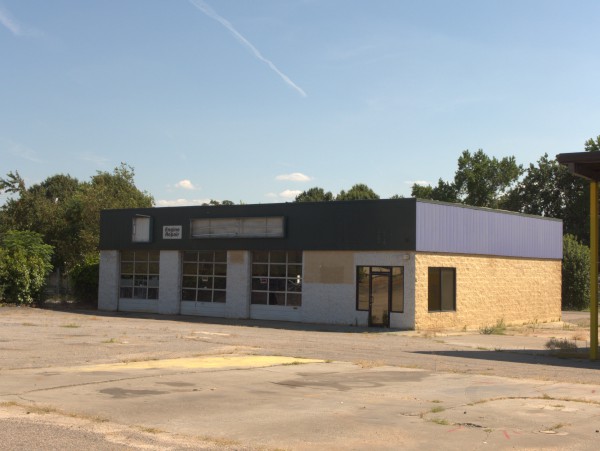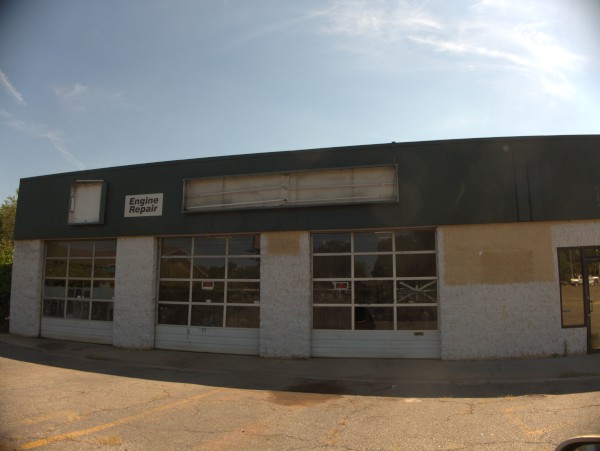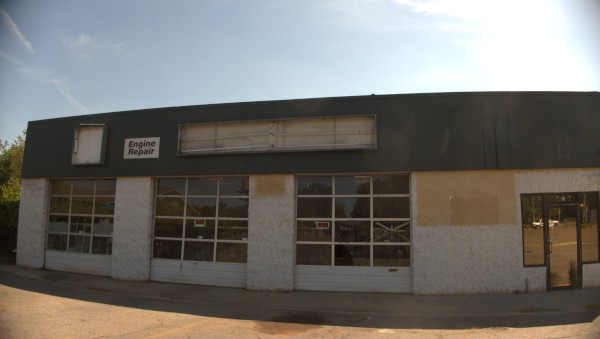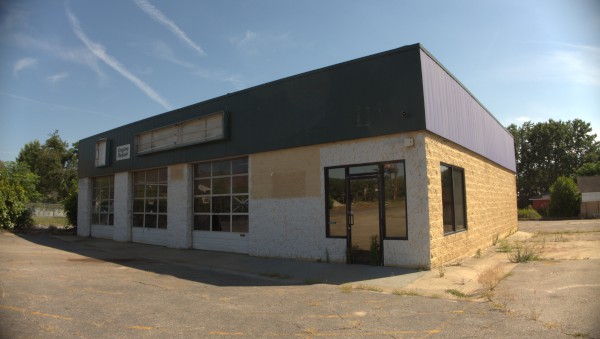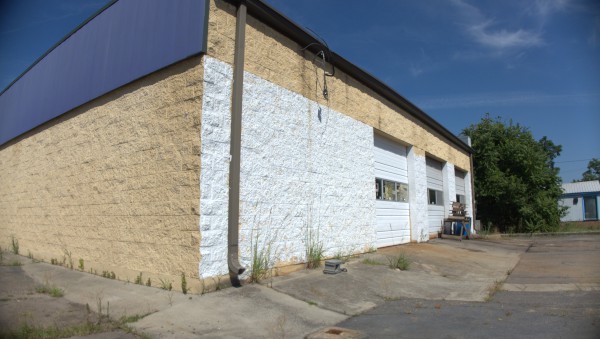 This tuneup garage in between Bike Street and Prowash was at this location for a number of years, but I'm not sure exactly when it closed or moved. My
phonebooks are sparse that far back, so I can say it was definitely here as of the 1997 book, but by the time of the 2005 book, the listed
address was 2517 Broad River Road, which would be on the other side of Bike Street. However, as you can see in the first photo, t
he signage was still up as of 2010.
Also, notice the same sign in the second picture. The Buy Here, Pay Here verbiage sounds like maybe there was a used car lot on
the property at some point in the interim. Perhaps that black SUV is for sale?
UPDATE 14 March 2016 -- As mentioned in the comments and as shown in this (bad) picture, this place has been demolished and Family Dollar is about to open here: