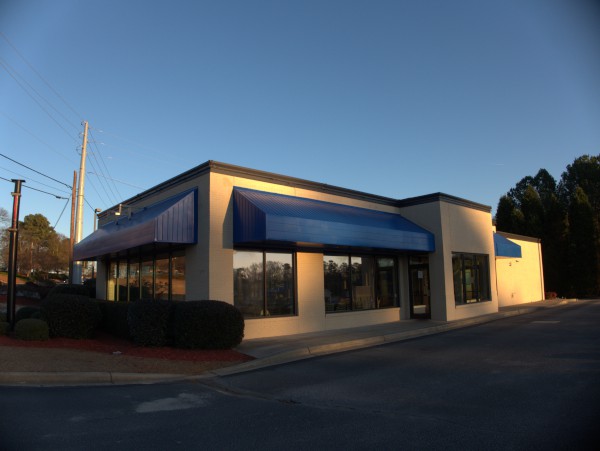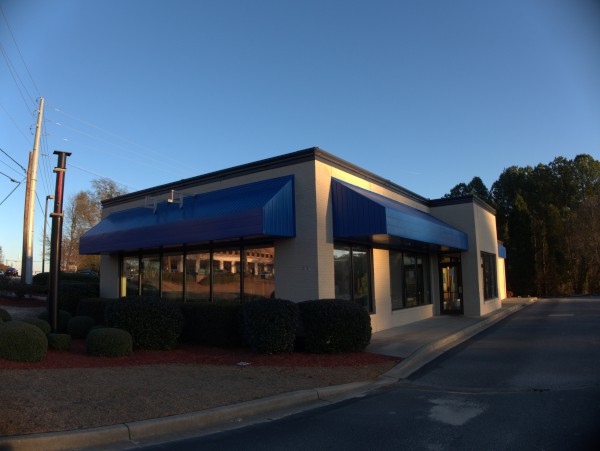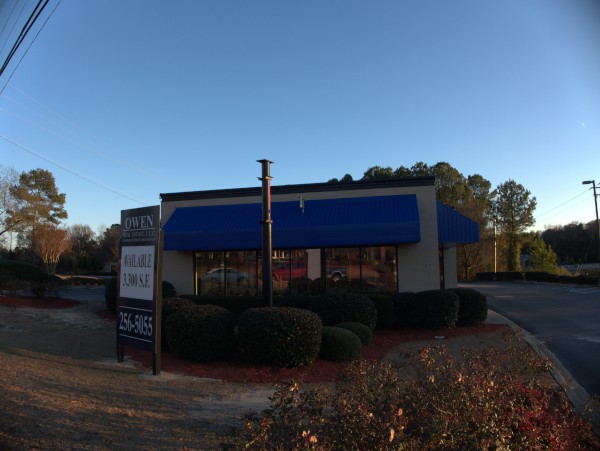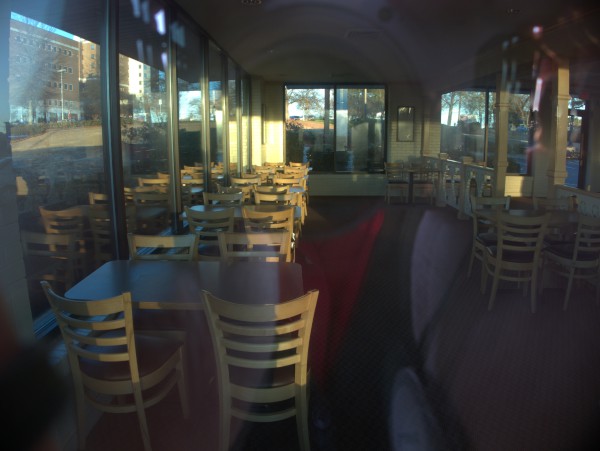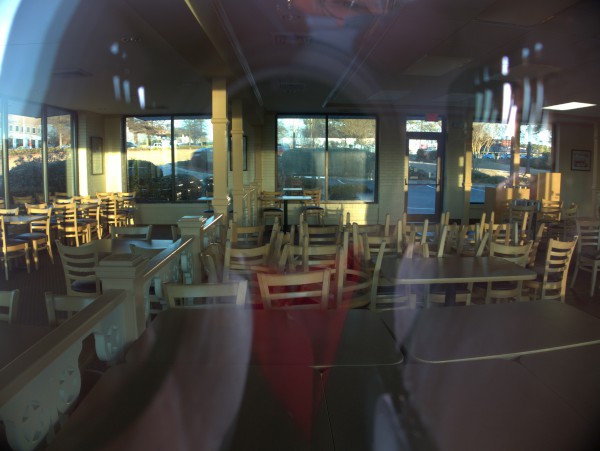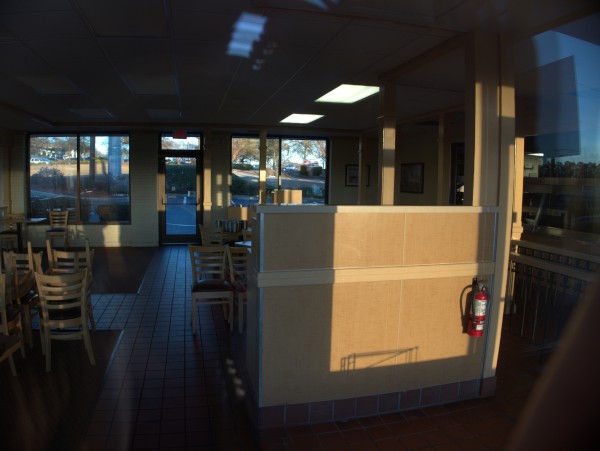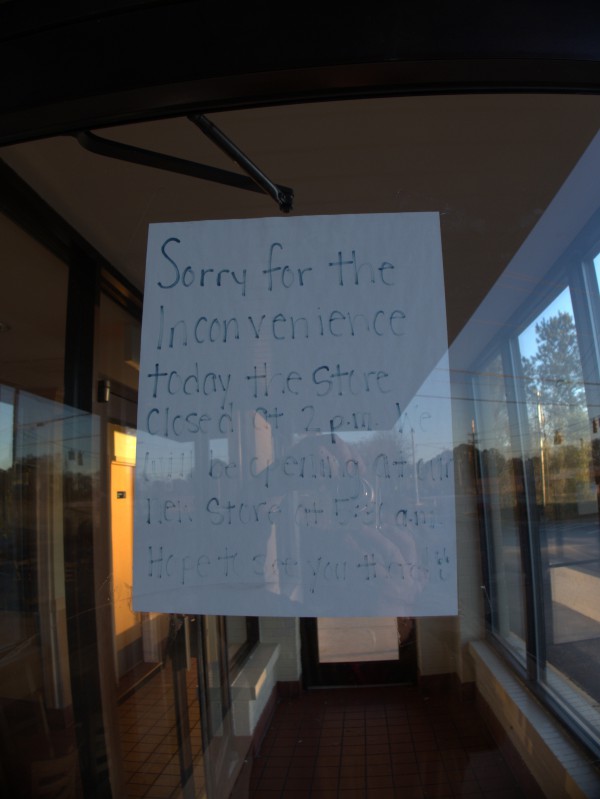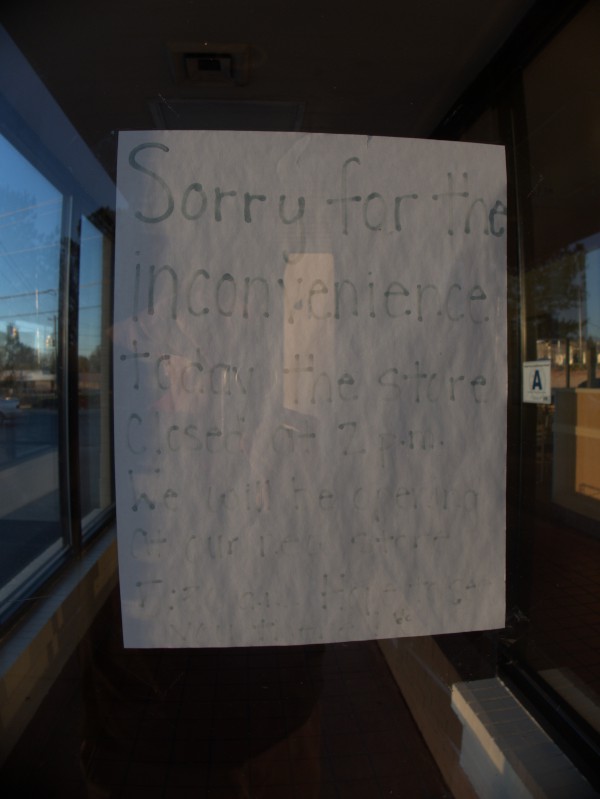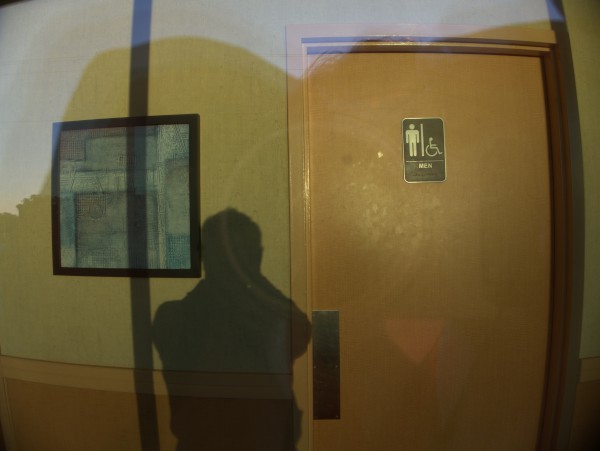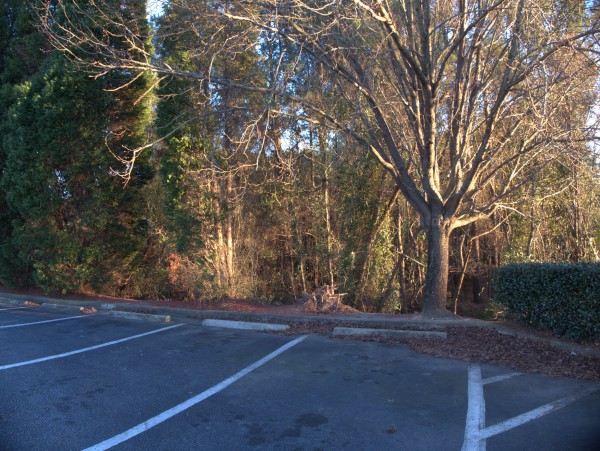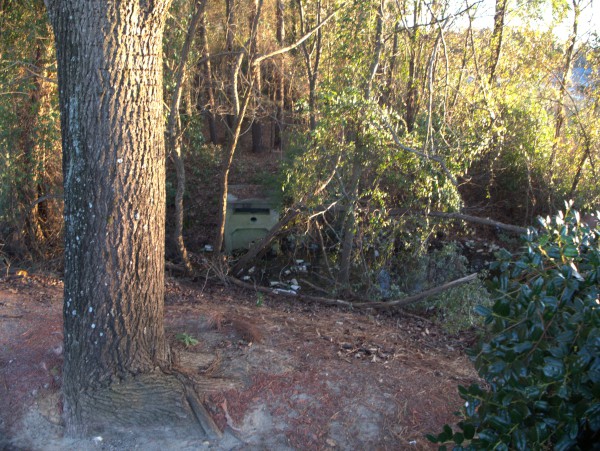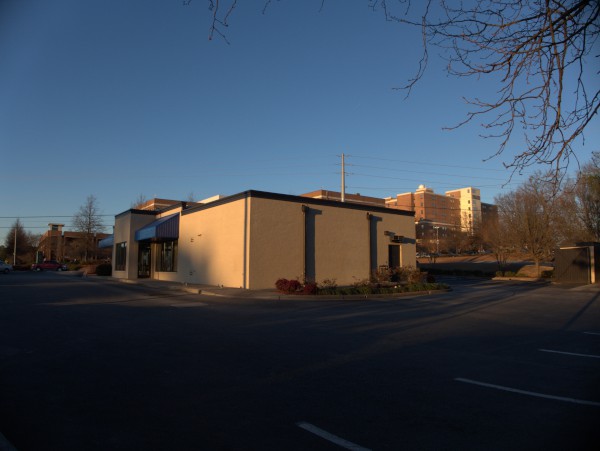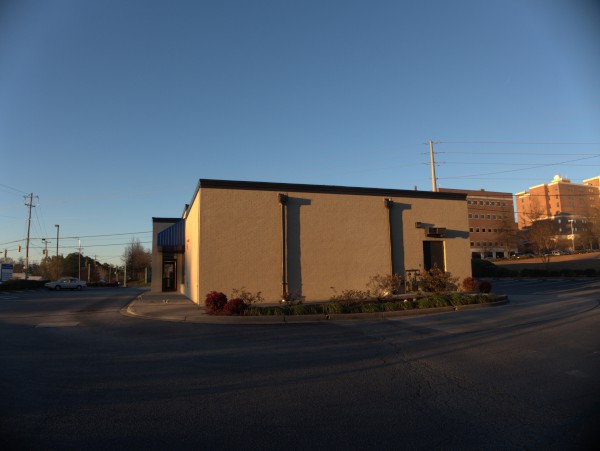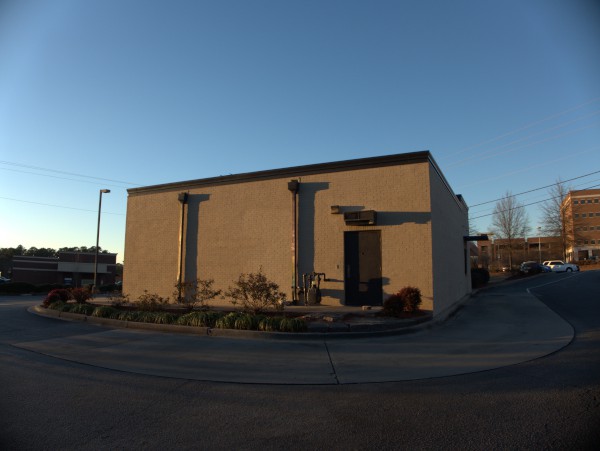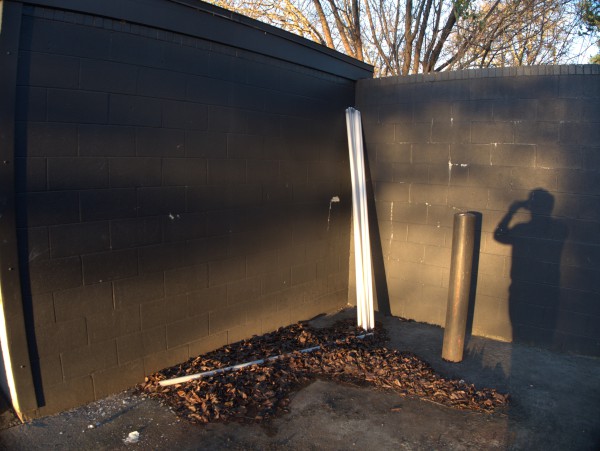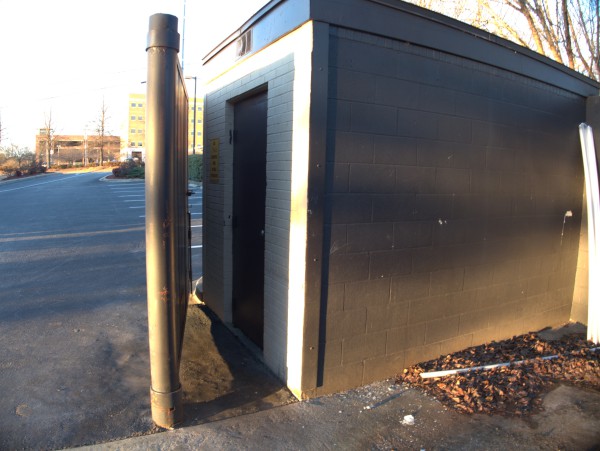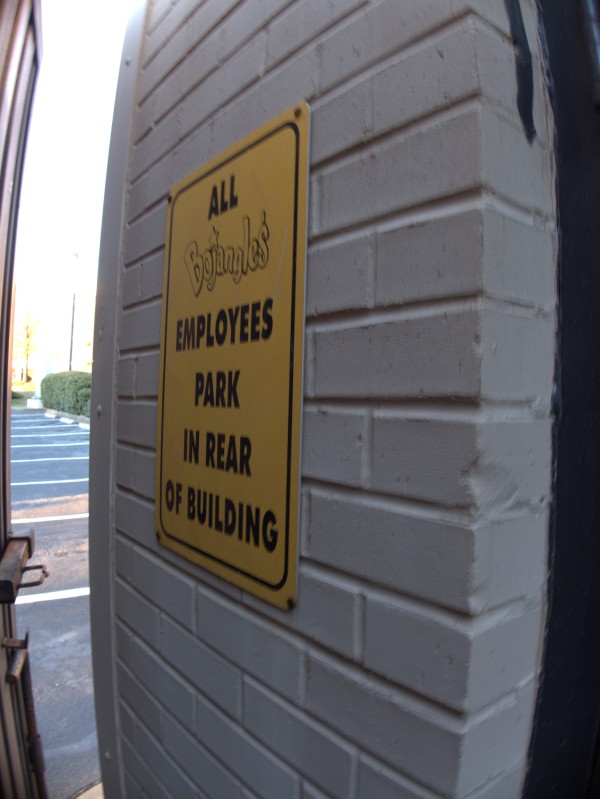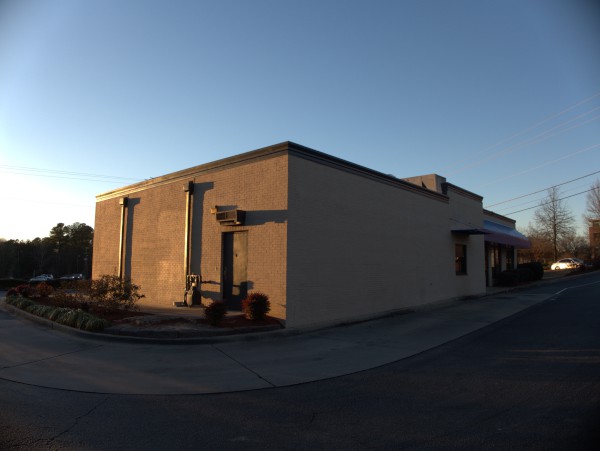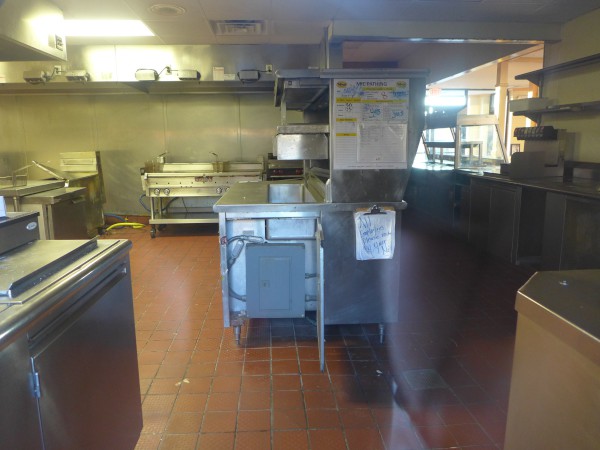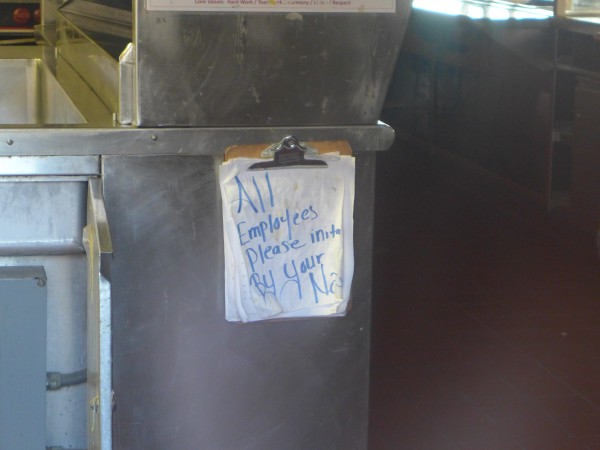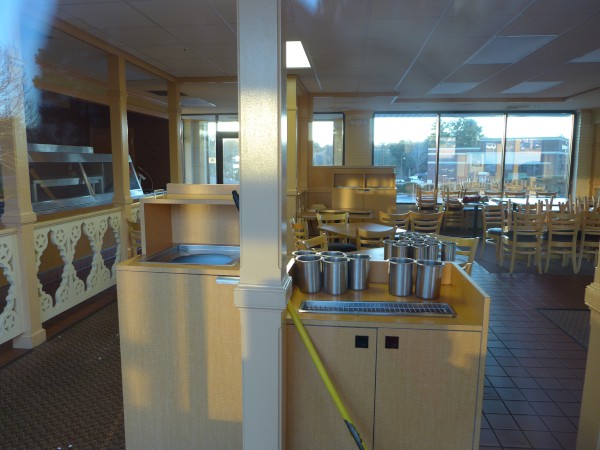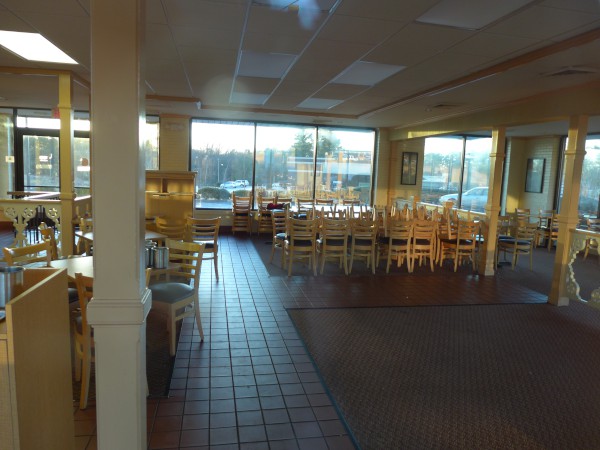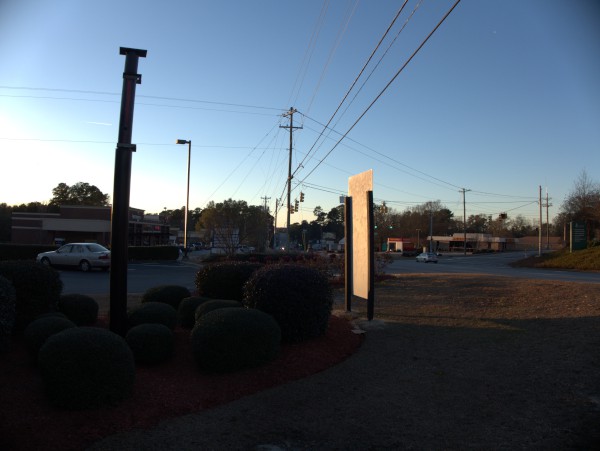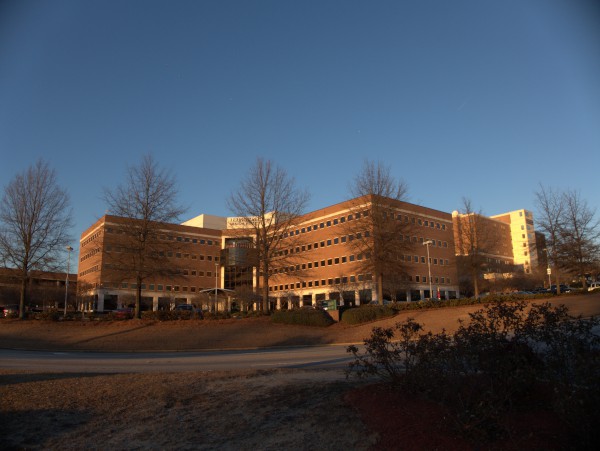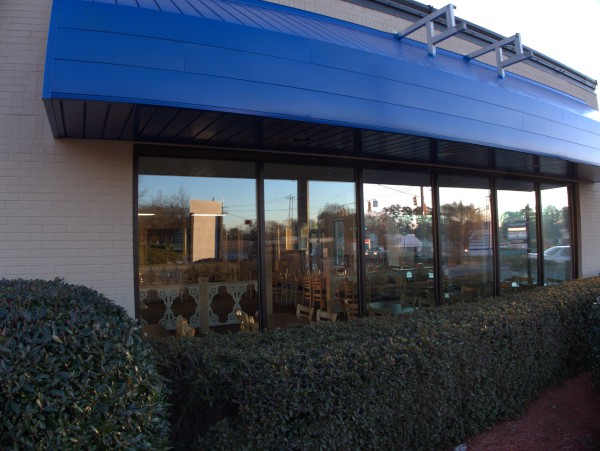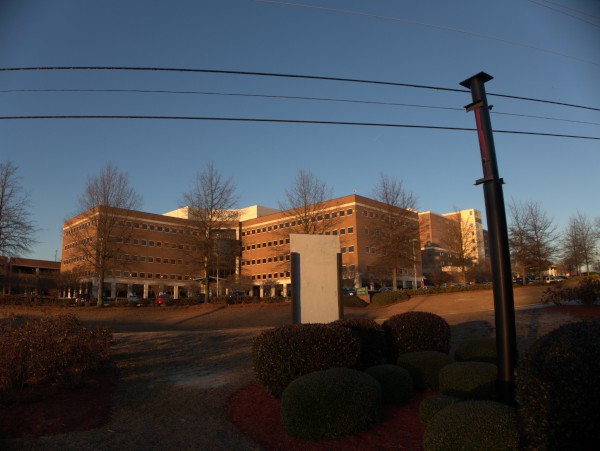 This Bojangles right across Sunset Boulevard from the Lexington Medical Center has moved a bit down the hill to the other side of Atlanta Bread. As far as I can see, the new location doesn't have anything to recommend it over this lot (neither has stoplight access) -- I guess they just didn't want to have any downtime such as would be caused by remodeling this building without having a way to make sales in the meantime. (Though that is what McDonalds and Burger King have in fact done for their recent upgrades).
There is a stream behind this lot, which could be nice with a bit of work -- at present it is unfortunately pretty much trashed. As commenter James noted in his initial comment about this site, it is very odd that they do not have a side exit out of this parking lot to join with the access road going to the medical offices. This would have given them stoplight access, something Atlanta Bread was determined to do, even though getting to the road from their lot required an unusually steep out ramp, and a circuitous path through their neighbor's lot.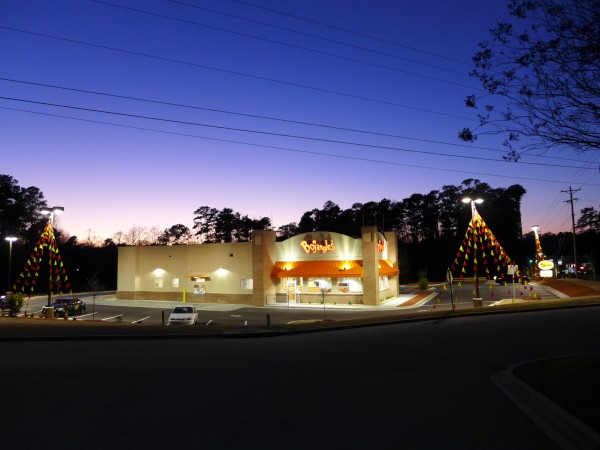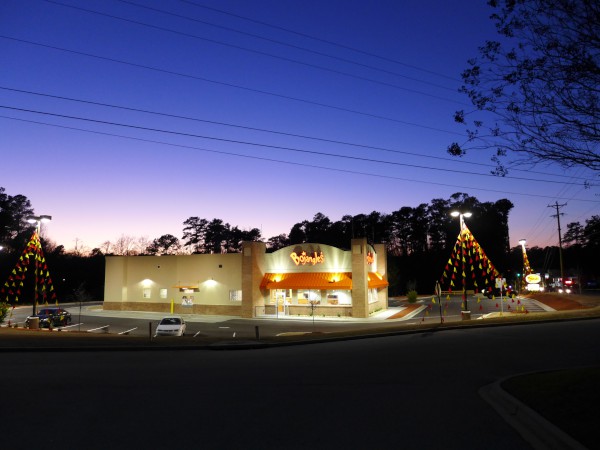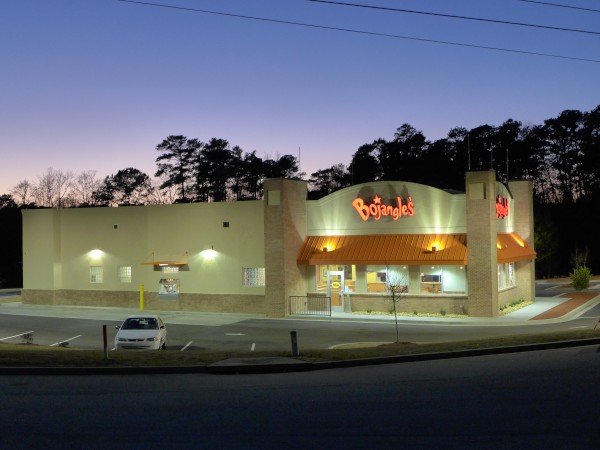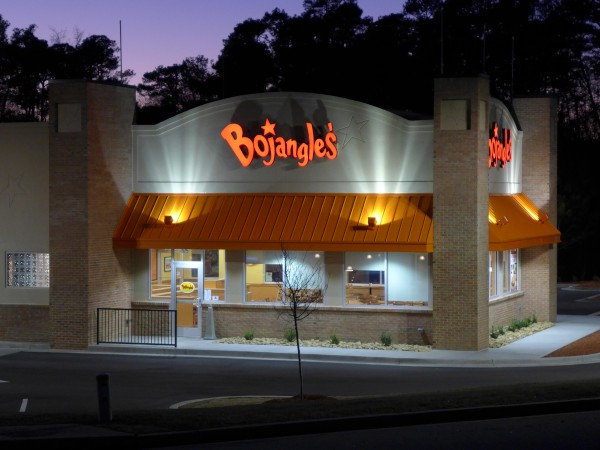 UPDATE 21 January 2014: Commenter James mentions that they actually moved after Thanksgiving 2013, so I ahve changed the date in the post title from "January 2014" to "Late November 2013".
UPDATE 21 January 2017: Here are some pix of the Carolina Payday Loans now on the site: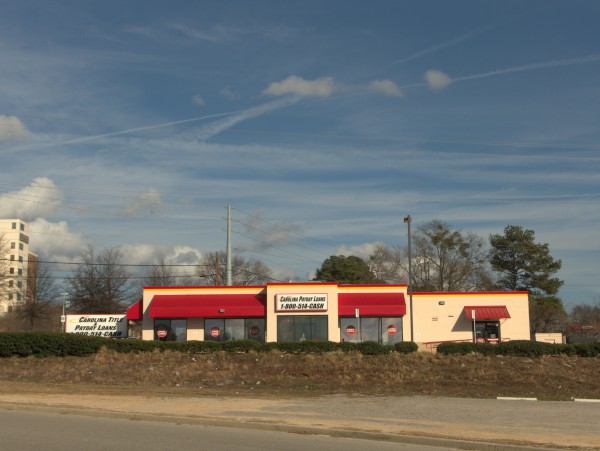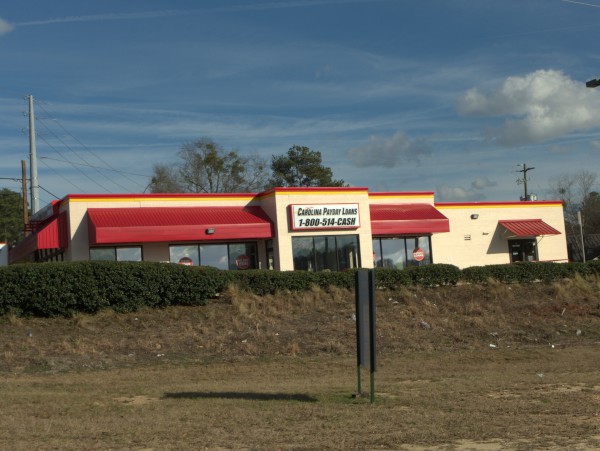 (Hat tip to commenter James)
10 Responses to 'Bojangles, 2737 Sunset Boulevard: Late November 2013 (moved)'
Subscribe to comments with RSS or TrackBack to 'Bojangles, 2737 Sunset Boulevard: Late November 2013 (moved)'.
Leave a Reply