Posted at 10:15 pm in Uncategorized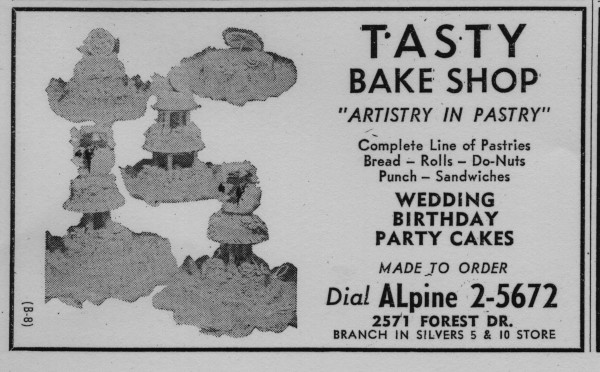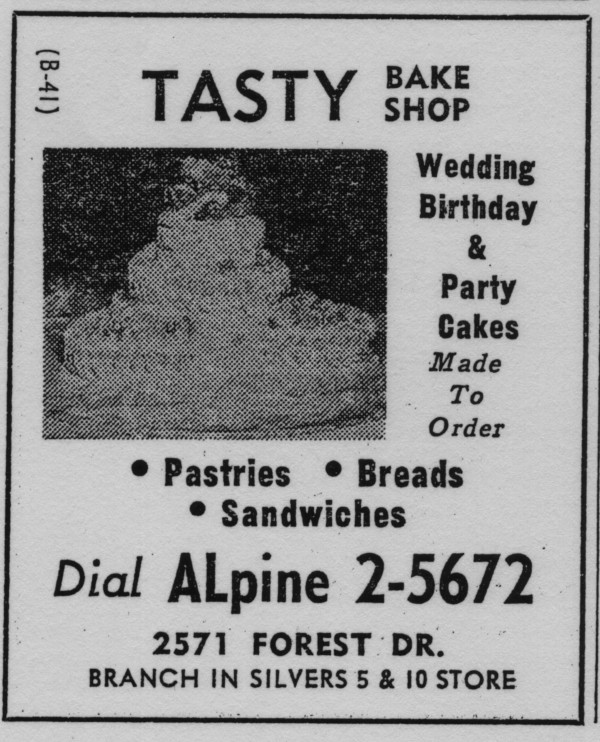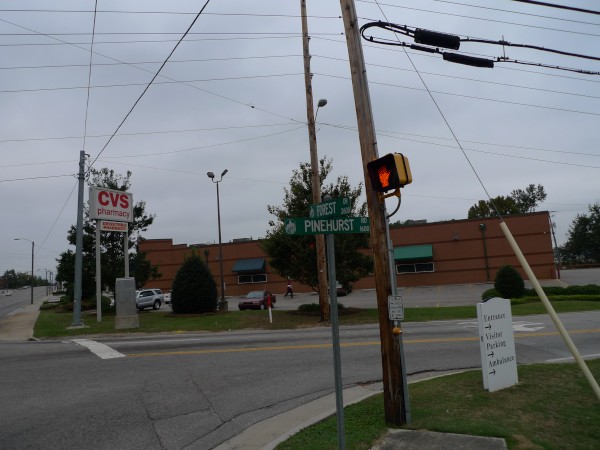 The Tasty Bake Shop provided "Artistry in Pastry" for many years on Forest Drive at Pinehurst Road, and apparently in a satellite operation I had been unaware of in Silver's 5 & 10 Cent Store. Silver's sounds vaguely familar, but I can't recall right now where it was. Certainly it wasn't somewhere we went regularly. In fact, I don't ever recall being in the Forest Drive location of Tasty Bake either. I was certainly aware of it, as we drove by all the time, but my mother took off work from when we were born until we were in high school, so she would always make any cakes we needed, either from scratch or Duncan Hines..
Tasty Bake however seems to have a loyal following of folks who remember how awesome it was as it has come up here in the comments a good number of times, making me wish I had stopped by on my own. It seems to have been fairly low-key at least in its Yellow Pages presence. The two ads here are from the 1957 and 1958 Southern Bell phonebooks and were the only "picture" ads that I saw. After that, Tasty Bake went to a small text box with no graphics.
I believe Tasty Bake was open until the lot was bought by CVS and the store torn down to build the pharmacy that sits there now, but I think that all happened while I was living out of town, so I'm a bit unsure on the timing.
35 Responses to 'Tasty Bake Shop, 2571 Forest Drive: 1990s'
Subscribe to comments with RSS
Leave a Reply