Posted at 2:41 am in Uncategorized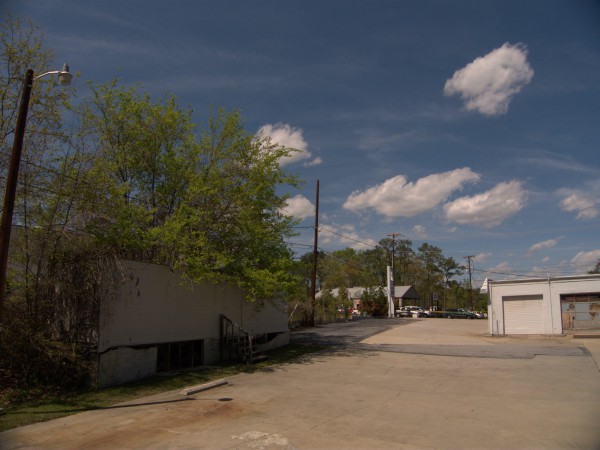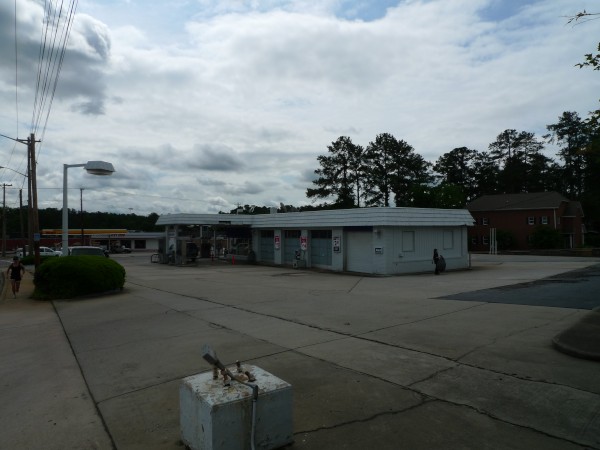 Bell's was approximately in the location occupied by the Rite-Aid drugstore more or less on the corner of Forest Drive and Trenholm Road. I recall it as being more beind the Gulf station (now a Union 76 mini-mart). Certainly it didn't occupy the whole property now siting Rite-Aid.
Until McDonalds came to town (the Garner's Ferry location was the first), Bell's was the only option in the area for white-bag take out burgers. Both Ligett Rexall in Trenholm Plaza and Campbell's Drugs across the street had lunch counters, but not really take out operations. As I remember, Bell's had no dining area, though there may have been a couple of picnic tables outside. I don't recall the burgers much at all, but I really enjoyed the french-fries. I remember one time thinking that they were so good that I kept taking them into the bathroom to share with my father who was in the shower. He must have thought I was crazy, but he just kept saying thanks.
For some reason, I can't recall specifically noting that Bell's had closed or that the building had been torn down. I think it had happened by the time I started First Grade. Since McDonald's was running a promotion (which it did for years) to the effect that it would give a free burger to any kid with only As & Bs on his report card, McDonalds quickly became the focus of all my burger attention, and I had a kid's indifference to Bell's fate.
UPDATE 22 May 2011: Added a couple of pictures up top to reflect more or less where I recall Bell's as being, off to the side and sort of behind the Gulf.
35 Responses to 'Bell's Drive-In Corner of Trenholm & Forest: late 1960s'
Subscribe to comments with RSS or TrackBack to 'Bell's Drive-In Corner of Trenholm & Forest: late 1960s'.
Leave a Reply