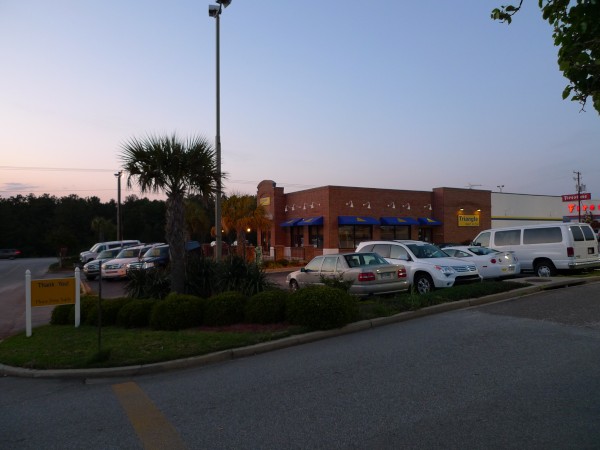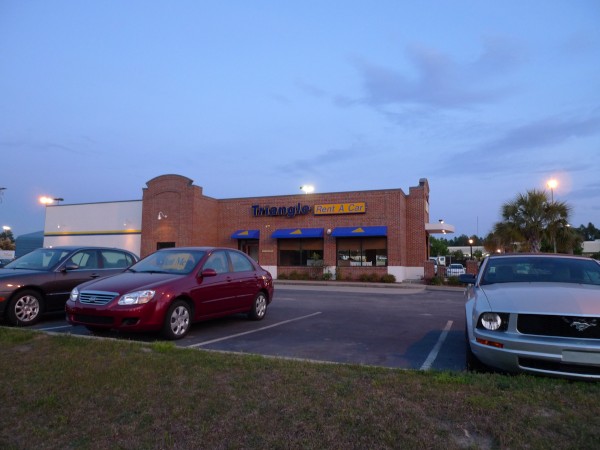 The bakery which was the first tenant I can recall in the Triangle Rent-a-Car building must have set some sort of record for opened and closed. I barely had time to notice that it was there, and then it wasn't. I think the concept was sort of Atlanta / Panera but with a drive-through. From this Richland County delinquent tax spreadsheet for 2004, which lists the business entity as Buns Spring Valley LLC, I'm guessing that the place was probably called Buns, though I can specifically remember that.
I don't know why they didn't make it, but my own theory, based on seeing the place but yet not stopping, is that the location was too hard to get too to make an attractive drive-through combined with the fact that the strip mall it's in is not really a "destination", and the fact of it's having a drive-through kind of devalued it if you were in the mood for a Panera type sit-down experience.
UPDATE 5 May 2009: Consensus in the comments is that this place was also a Schlotzsky's deli at one time, so I have added that to the post title.
UPDATE 7 Sep 2010: Got the correct name for "Buns" and updated the post title with Panino Bakery and Cafe. Also added Hardee's -- see the comments!
UPDATE 19 June 2021: Adding tags and map icon.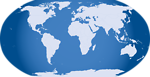 12 Responses to 'Hardee's / Schlotzsky's / Panino Bakery and Cafe, 9724 Two Notch Road: 2004'
Subscribe to comments with RSS
Leave a Reply