Posted at 11:06 pm in Uncategorized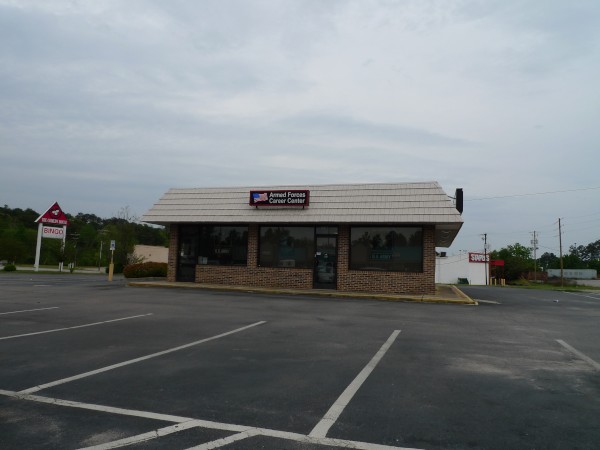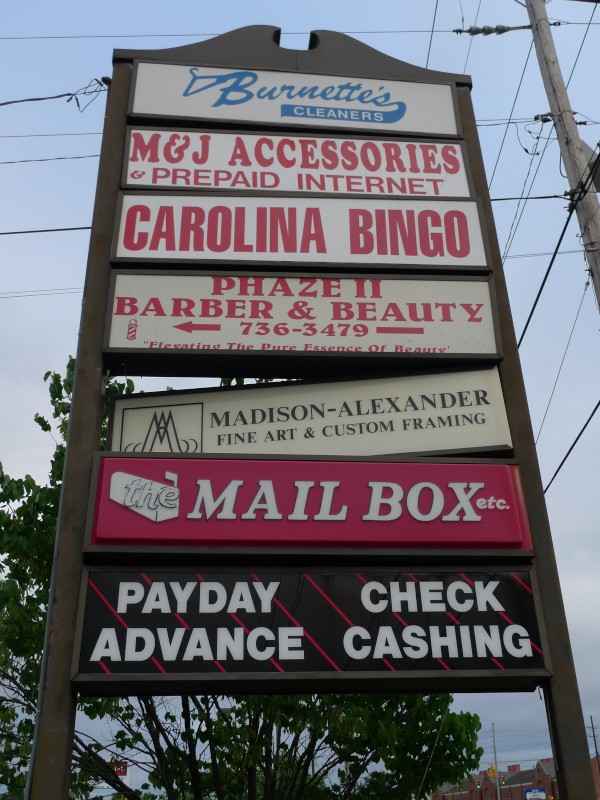 This non-descript outbuilding in the ill-fated strip mall which now houses mainly The Comedy House was the first "mailbox" operation I ever saw outside of the Post Office. I don't think it was actually called The Mailbox Store, but that was the gist. The idea was fairly simple, but new (at least to the Columbia market): The store would provide a unified reception service for all your mail and packages. This differed from the service you get with a Post Office P.O. Box in that you in addition to "mail", you could also have UPS and other services deliver packages to the address, and a representative would sign for them in your stead. (Nowadays, UPS will just leave stuff on my porch, but I think they used to be more strict). I guess the main appeal was to on-the-go small businessmen who couldn't always stay in one place to receive important packages, and didn't have the staff to detail for it. I had their brochure at one time, but never actually went in the store -- I imagine they also did shipping and packing.
I'm not sure what happened to this outfit. I think the niche is viable, it's amongst the services the UPS Store offers today, but for whatever reason, I think they folded after a couple of years. I believe there was another operation in the storefront before the Army recruiting office that now occupies it set up shop, but I can't recall what it was.
UPDATE 4 May 2009: It appears from the comments that this place was a Holly Farms chicken restaurant before the mailbox place, so I have updated the post title accordingly. Apparently Tyson bought out Holly Farms in 1989 -- up until then, there was a NASCAR event called The Holly Farms 400 and after that it was called The Tyson Holly Farms 400 (though according to wikipedia that is now also defunct). I am sure however that this Holly Farms was gone before 1989 because I can remember the mailbox place from when I was in college.
UPDATE 5 May 2009: The consensus in the comments is that the mail service was The Mailbox Etc, so I have changed the post title from Mailbox Store to reflect that.
UPDATE 21 May 2009: Turns out there is still a sign for the (long departed) store on the Decker side of the strip, so I have added a picture of it above.
10 Responses to 'Holly Farms Chicken / The Mailbox Etc, 2768 Decker Boulevard: 1980s'
Subscribe to comments with RSS or TrackBack to 'Holly Farms Chicken / The Mailbox Etc, 2768 Decker Boulevard: 1980s'.
Leave a Reply