Posted at 9:43 pm in Uncategorized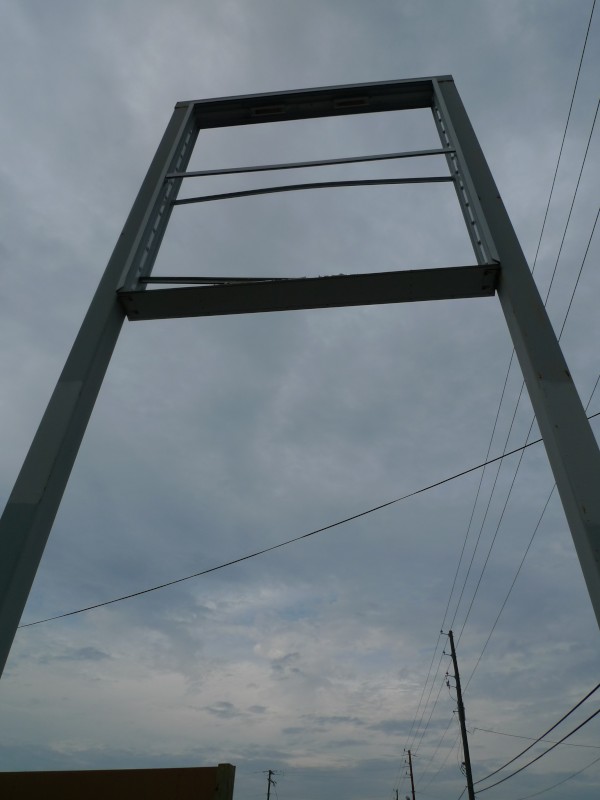 I just noticed the other day that this Hess filling station by the K-Mart on Two Notch Road was gone. It's by the Wendy's that's gone, which is by the Casual Male which is gone, making that strip something of a desolation row.
I parked at K-Mart and walked over to have a look.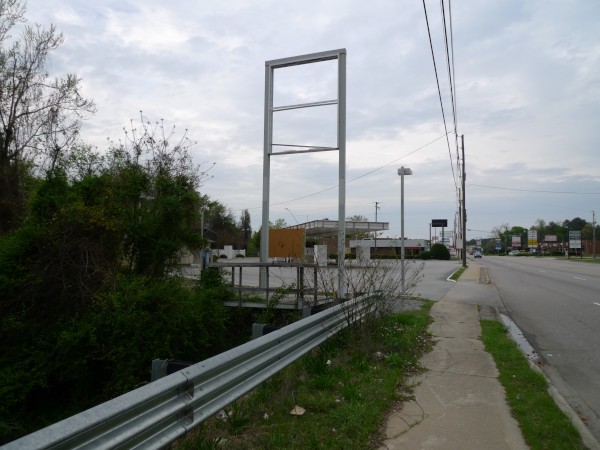 I didn't check for a dial tone, but the phone is there and unvandalized. Look at the Bell System logo on the booth -- that's been there a while!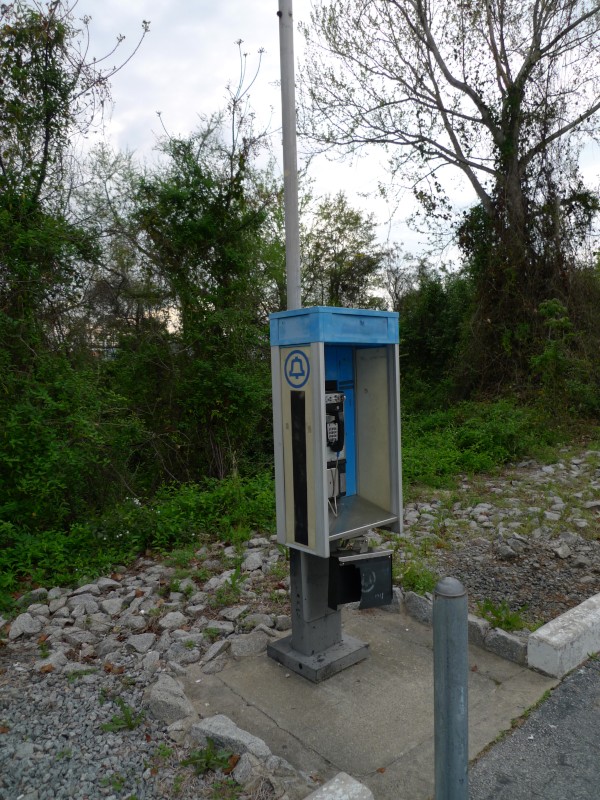 They seem to have covered all the pumps in plywood -- I assume the pumps are still under there anyway.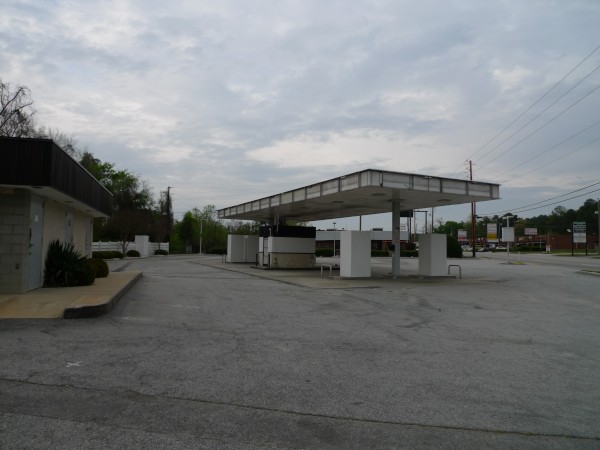 Of course not everything was secured.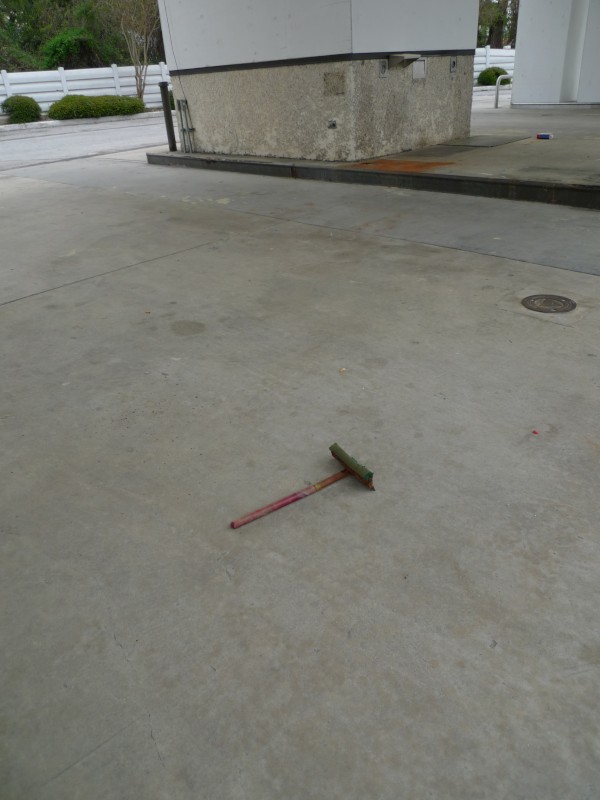 The State seems to have figured out not to do a delivery.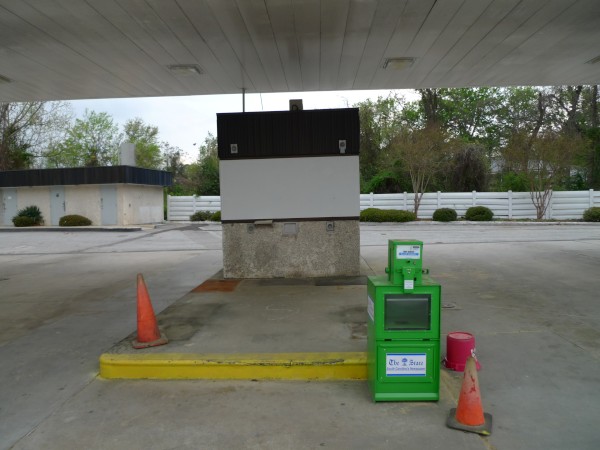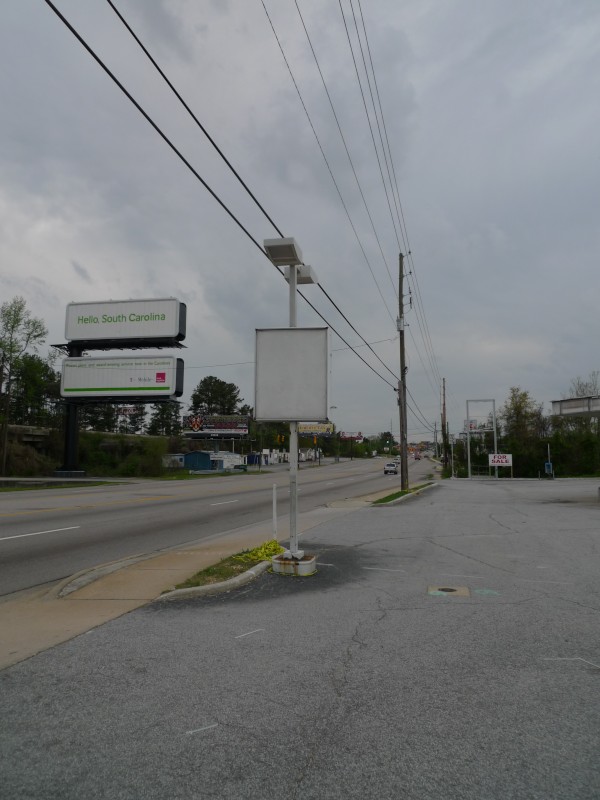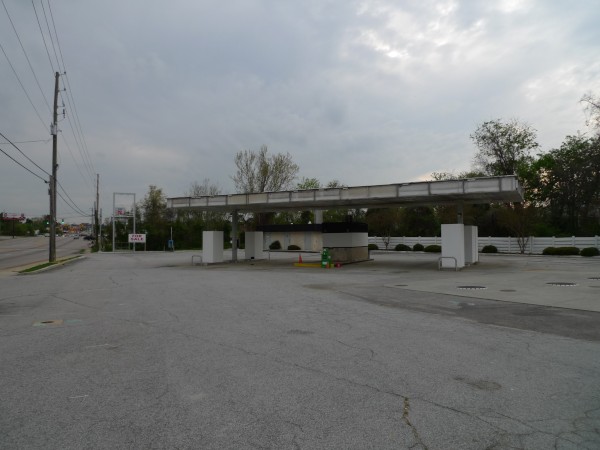 This is rather interesting. At first blush it appears that they have built an observation deck for the creek that runs between the station and K-Mart. On later reflection, it's probably so the guy changing the letters and numbers on the sign would have a place to stand.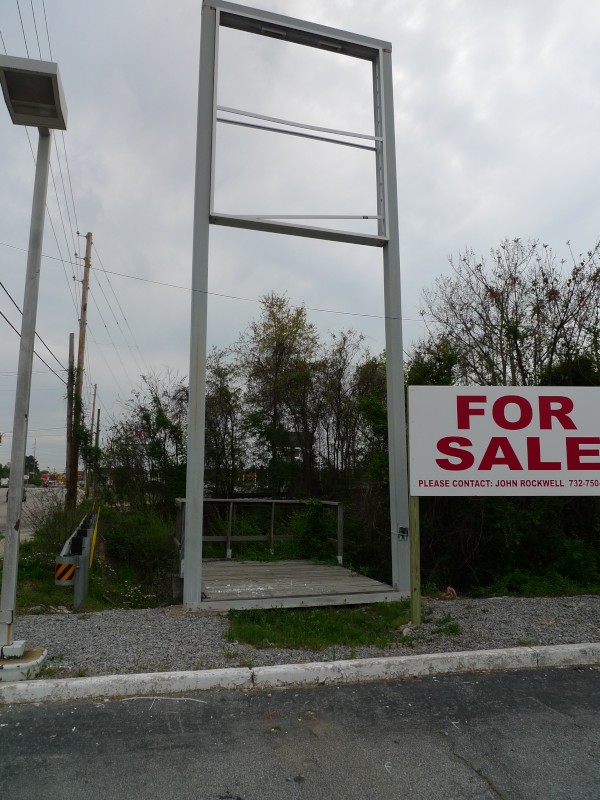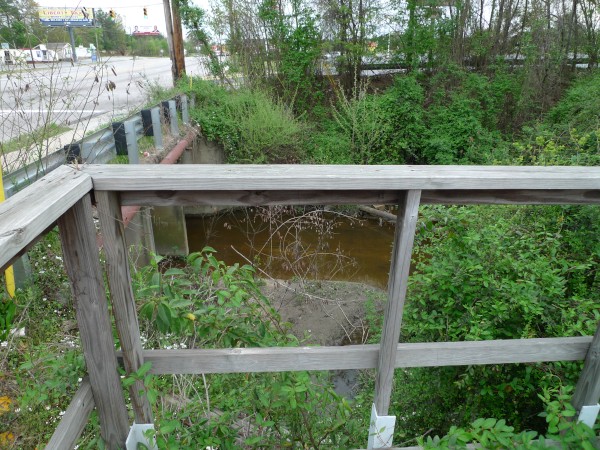 And, of course, as on any empty lot, there was a guy selling sofas out of a truck before I got there -- he packed up because it started to rain.
16 Responses to 'Hess Station, 7351 Two Notch Road: March 2009'
Subscribe to comments with RSS or TrackBack to 'Hess Station, 7351 Two Notch Road: March 2009'.
Leave a Reply