Posted at 2:23 am in Uncategorized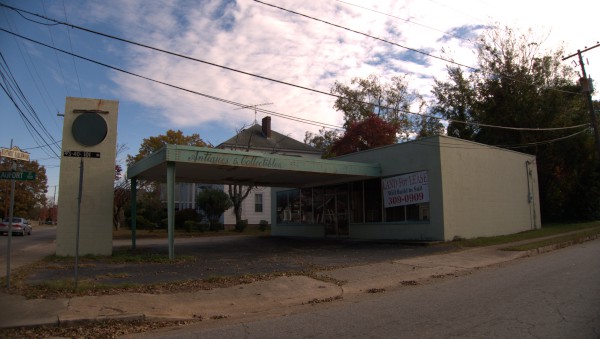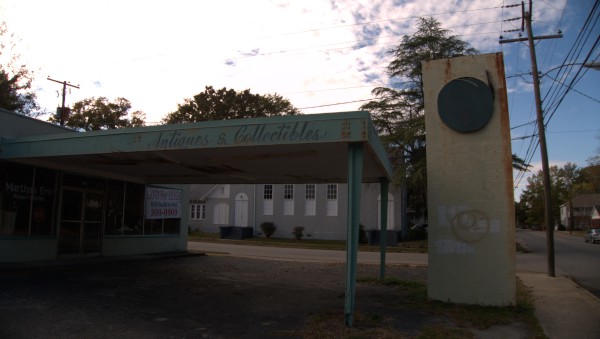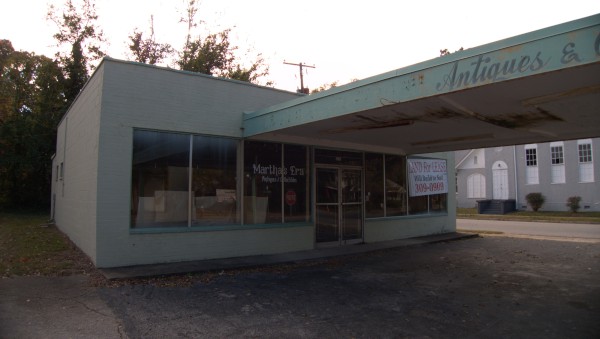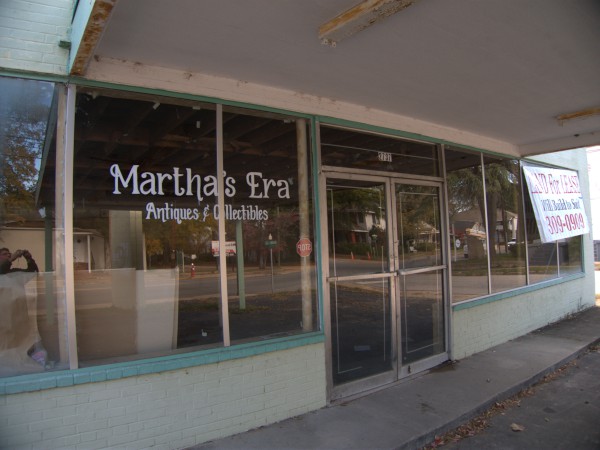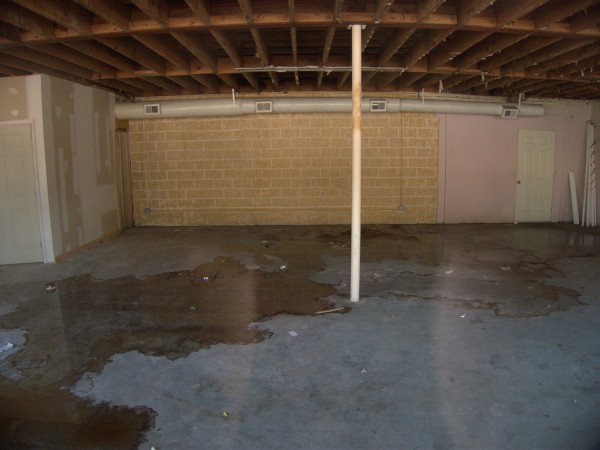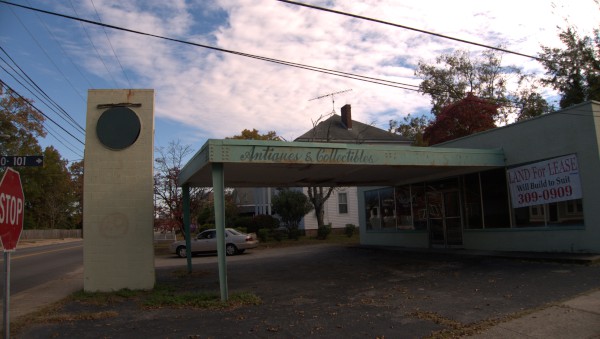 I don't drive down River Drive all that often, but when I do, I always note this building. It seems to me that it is a close twin to the Mediterranean Tea Room building on Devine Street, although the Tea Room building has had a lot more work done to it, especially in the last few years.
I had it in the back of my mind that it hadn't been vacant all that long, but when I finally stopped to look and take these pictures, it was obvious from the state of the interior that it had been empty a good while.
Googling the address turned up an interesting story, which apparently did not play out as planned. These three PDFs of 2008 zoning board minutes here, here and here tell the story.
Many years ago, the place was a cleaner (they never mention the name) and then Martha's Era (they never explicitly give that name either, but it seems pretty clear that there was only one antique business ever there). By 2008, they were talking about the building having been vacant for 20 years, and indeed, I cannot find Martha's in the 1998 phonebook.
At any rate, a new tenant wanted to lease the building (still owned by the Martha's proprietor) to open a largely take-out pizza business, apparently to be called Neighboorhood Pie. The big stumbling block was parking, of which the site has very little. There was a lot of back and forth on that issue, and the board suggested he make some new plans and come back later, which he did, rounding up a parking lease arrangement with a nearby church (which had no issues since the restaurant would not be open Sunday, and would not sell alcohol). There were a few minor issues with neighboring residents, but those were all ironed out, and the board gave the goahead in Sept 2008.
For whatever reason however, the restaurant never happened, and from the appearance of the interior, never even got to the "starting refit" stage. The property is currently up for lease once again, and apparently the owner is willing for the building to come down if necessary. That would be a shame as it is rather distinctive with its street-side pillar and vintage canopy.
UPDATE 20 Nov 2010: Commenter Mike identifies the place as originally a Sunshine Cleaners which makes sense given its resemblance to the one on Covenant. I've upadated the post title.
7 Responses to 'Sunshine Cleaners / Martha's Era Antiques & Collectibles, 2737 River Drive: 1990s'
Subscribe to comments with RSS or TrackBack to 'Sunshine Cleaners / Martha's Era Antiques & Collectibles, 2737 River Drive: 1990s'.
Leave a Reply