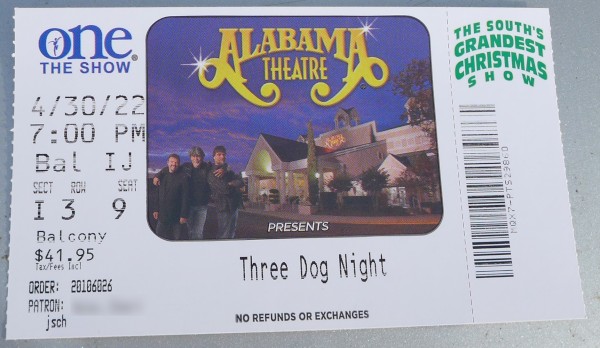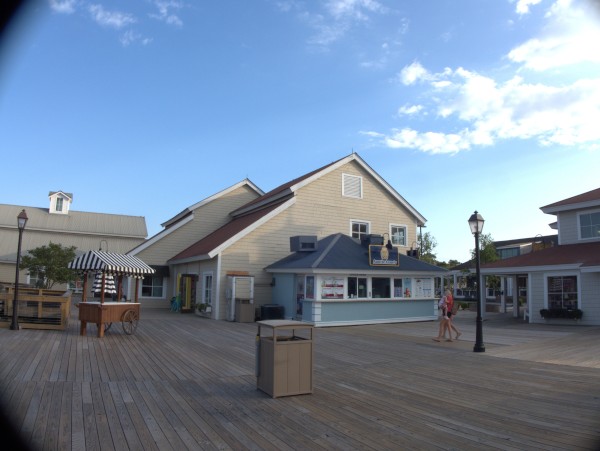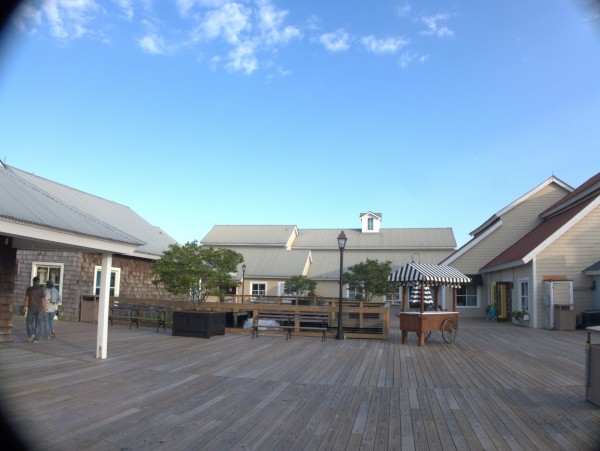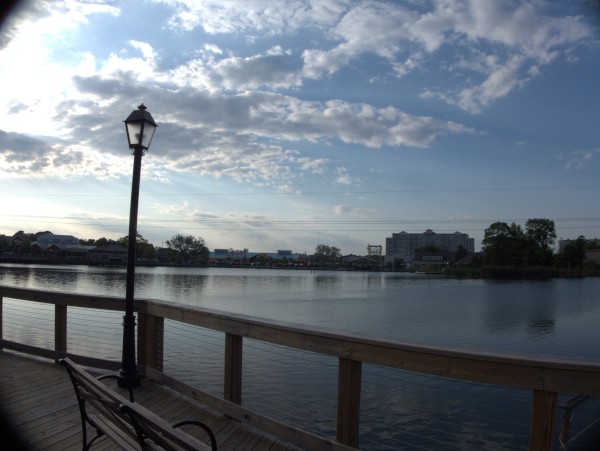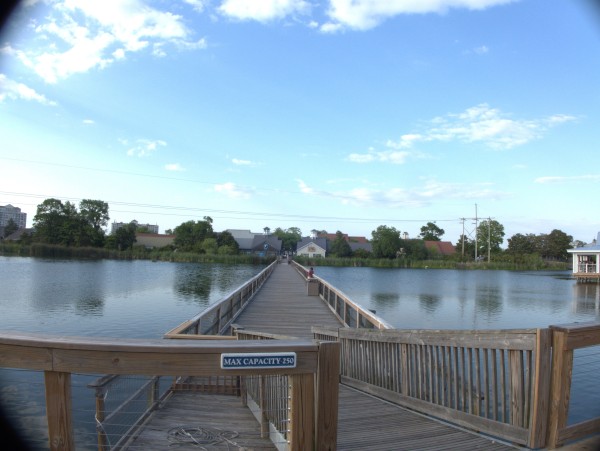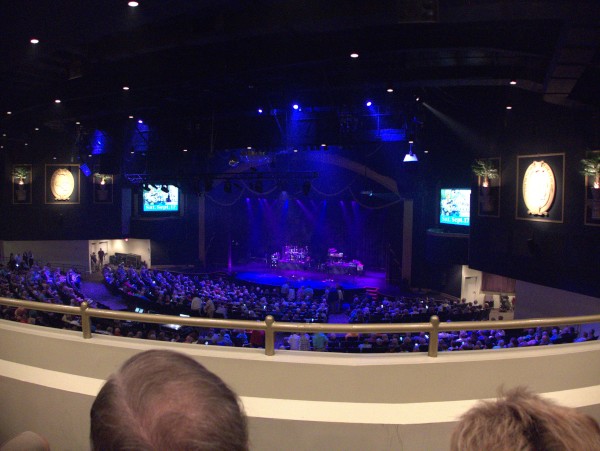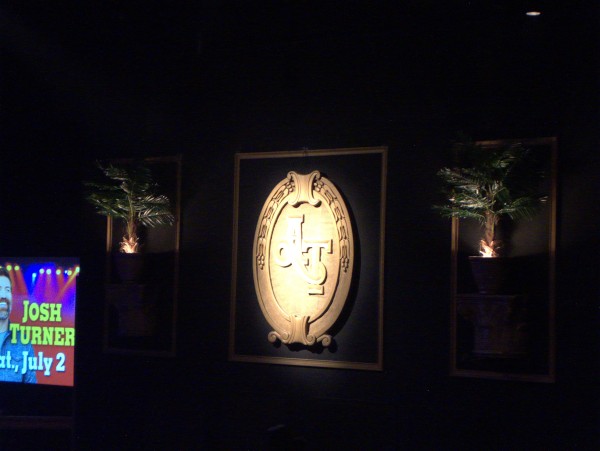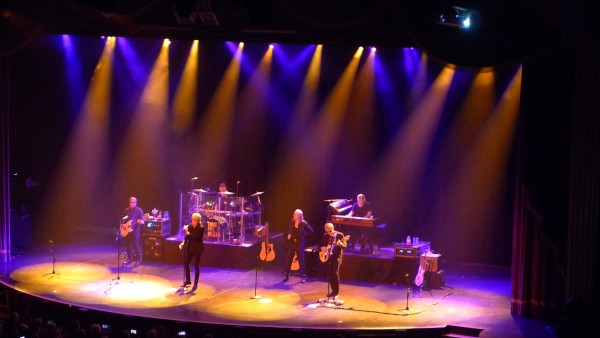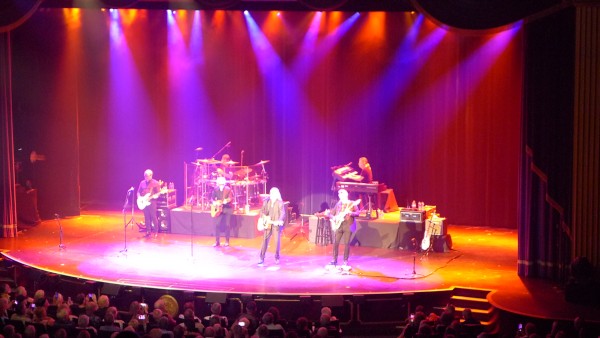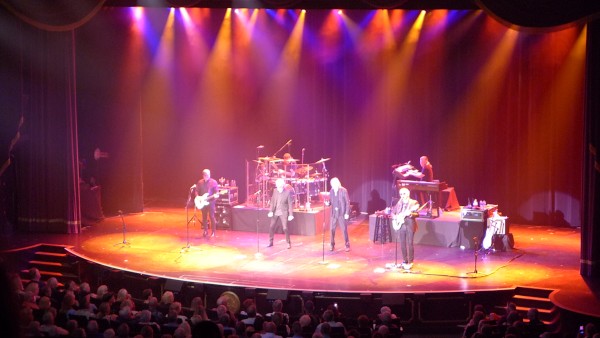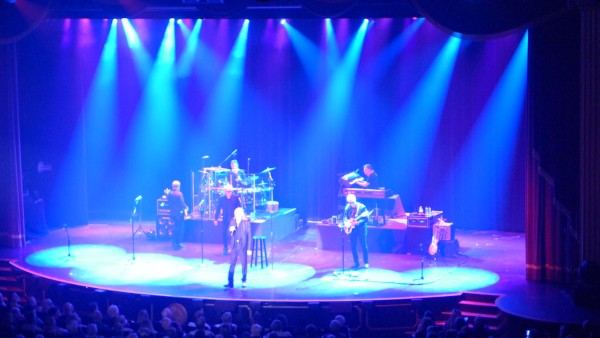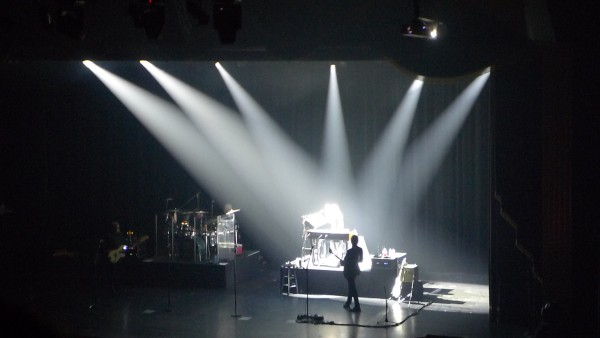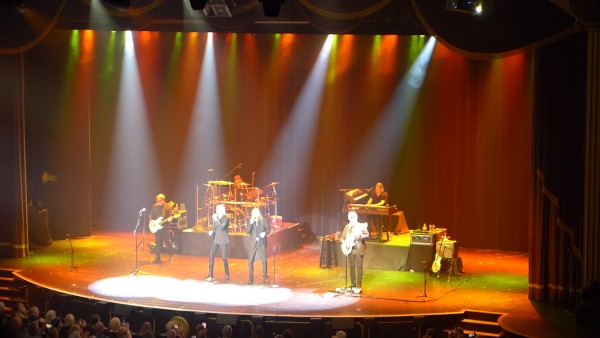 So, the question arises any time you see a band of Three Dog Night's vintage. Is it the band, or a tribute act? There's a legal answer, of course, which may be different from the actual answer. I guess for me, the presence of founding member Danny Hutton puts in the first categoroy (and Paul Kingery, while joining post heyday has been there a good while as well).
The band took the stage at the Alabama Theatre last Saturday, and ran though most of their catalog's highlights sounding pretty good through out. In the end, the only number I had expected to hear that I didn't was Pieces of April, which I would have gladly put in place of Eli's Coming, which I have never really warmed to. At one point, Hutton intimated that he was old enough to cut the BS and basically said, How about we don't pretend to leave before playing our biggest song when everyone knows we're going to come back for that encore?. The audience agreed, and that's how it went down.
The sound in these clips is about what you would expect from a back row seat, but you can get a flavor of what was going on. My only regret is that they played a *really* good, mostly a capella song from their forthcoming new album and I had to make an executive decision to skip it because my battery warning light came on, and I wanted to get Joy To The World. In the event the camera died during Joy anyway, and I might have been able to get the whole new song (a reflection of the affect of war on the world's children).
The Family Of Man:
Black & White:
Never Been To Spain:
Shambala:
Out In The Country:
Easy To Be Hard:
Brickyard Blues / One :
Let Me Serenade You:
Old Fashioned Love Song:
Monologue / Sure As I'm Sittin' Here:
Patter:
Liar / Mama Told Me Not To Come:
Celebrate / Eli's Coming:
Joy To The World (Partial):
Unfortunately my camera battery flatlined during the closing number, the band's most popular song.
One Response to 'Three Dog night, 4750 Highway 17 South (Alabama Theatre North Myrtle Beach): 30 April 2022'
Subscribe to comments with RSS
Leave a Reply