Posted at 12:40 am in Uncategorized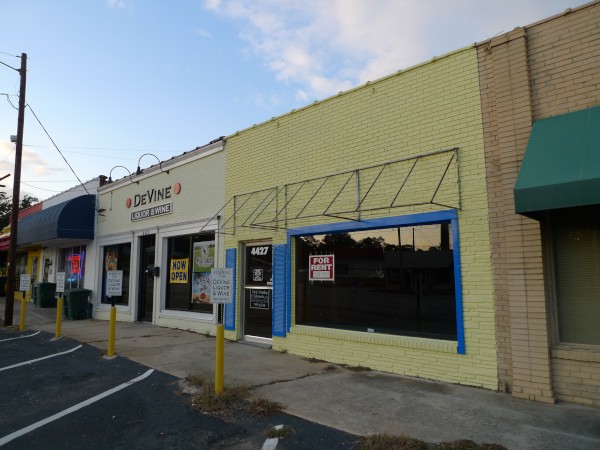 This is an interesting little section of Devine Street, between Beltline Boulevard and Fort Jackson Boulevard that is definitely a bit less upscale than the areas closer to Five Points (despite the departed Le Petit Chateau). The only two businesses in this strip that I ever visited on even an intermittent basis were the old IHOP and a comic book store that was briefly there in the 1980s.
All I'm pulling up in google for this address is A-1 Instant Check Advance, but I'm sure this store front has had many other tenants over the years.
3 Responses to 'A-1 Instant Check Advance, 4427 Devine Street: late 2000s'
Subscribe to comments with RSS
Leave a Reply