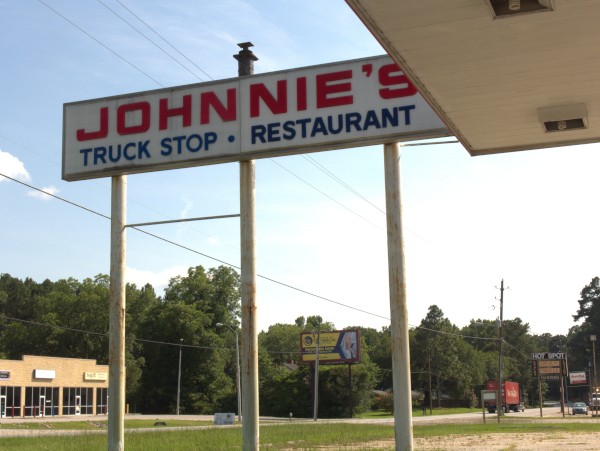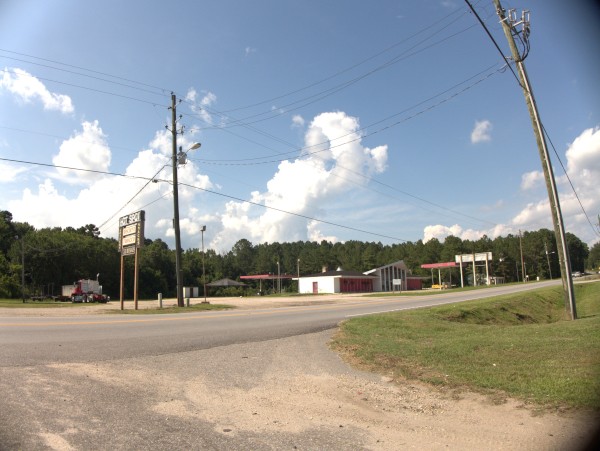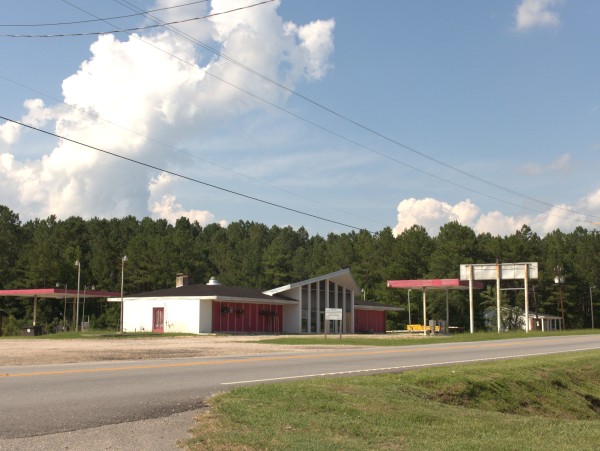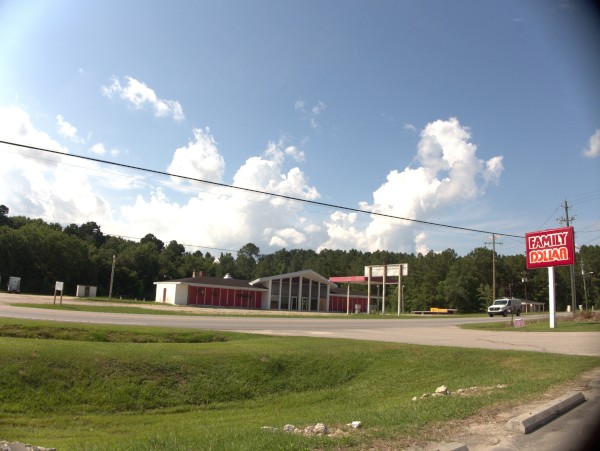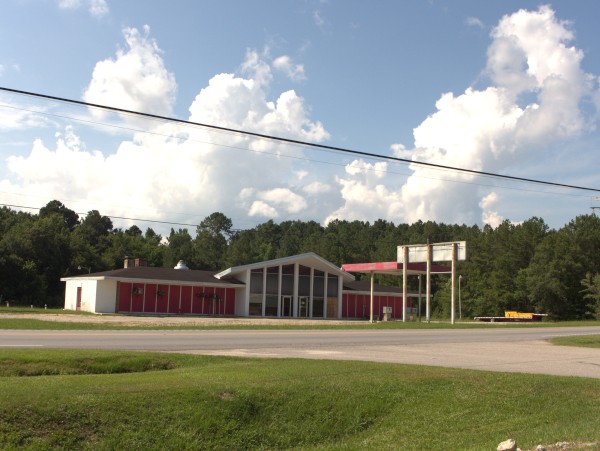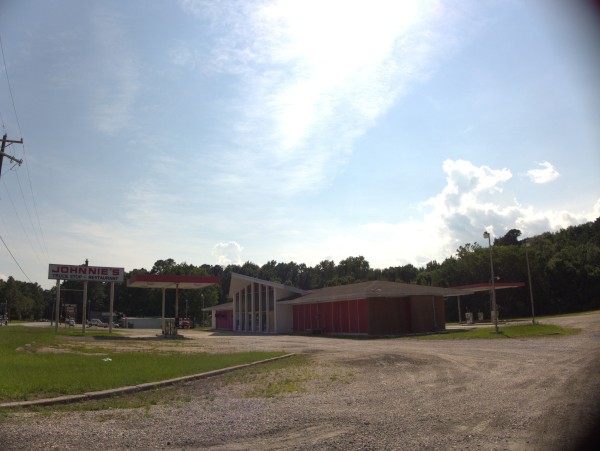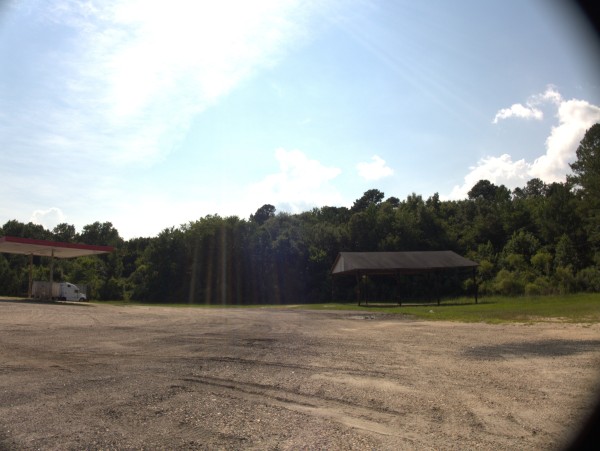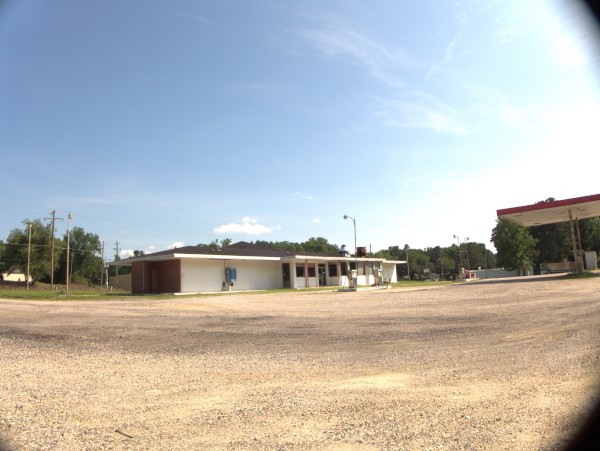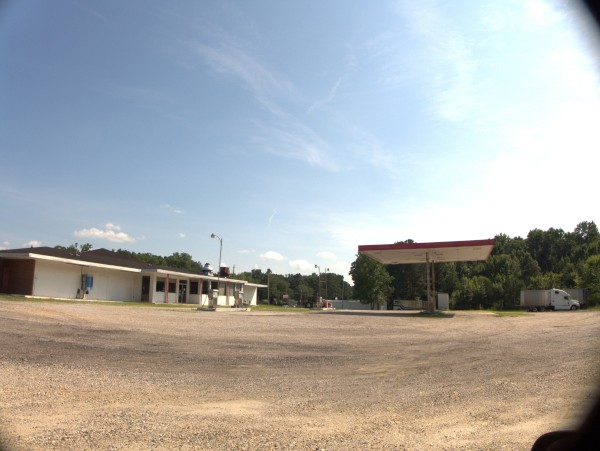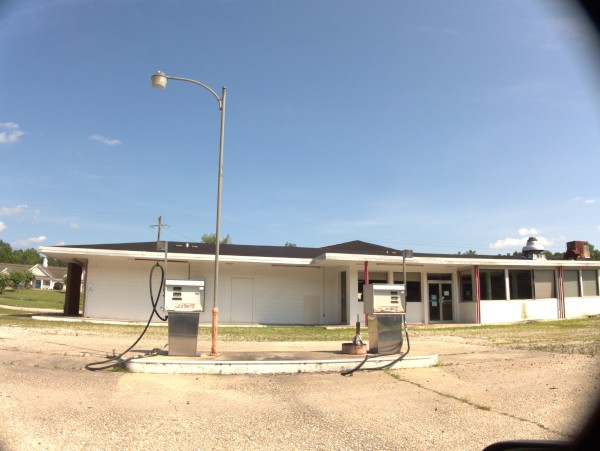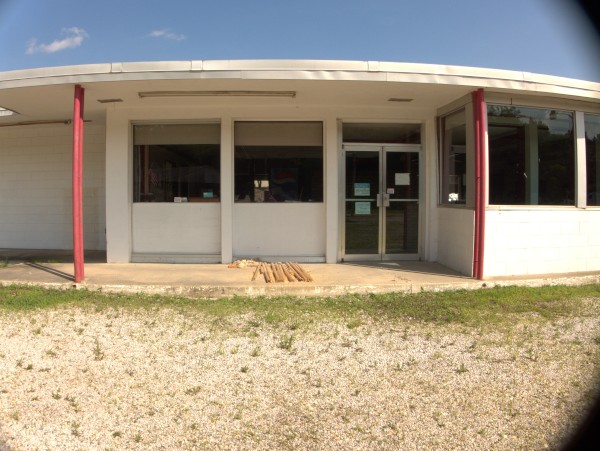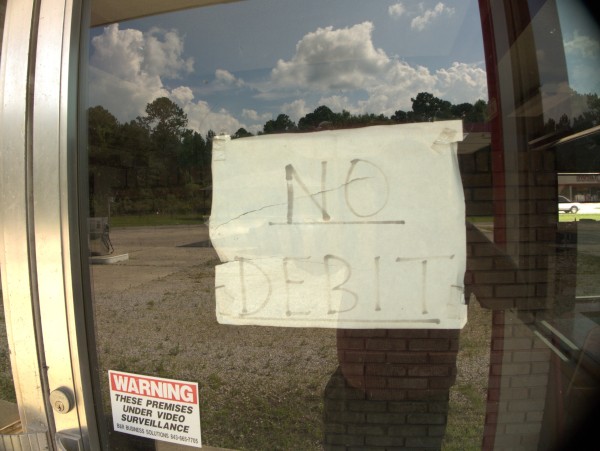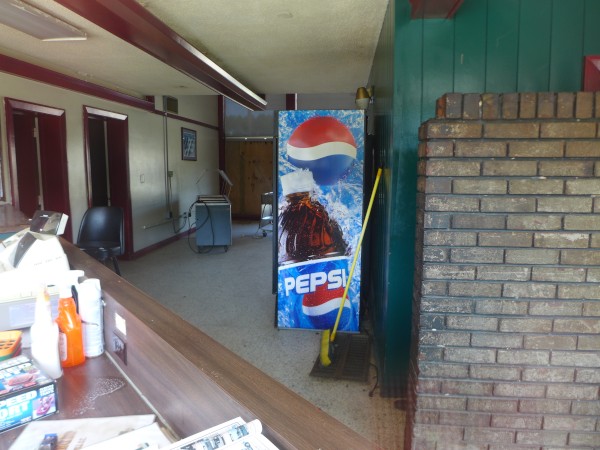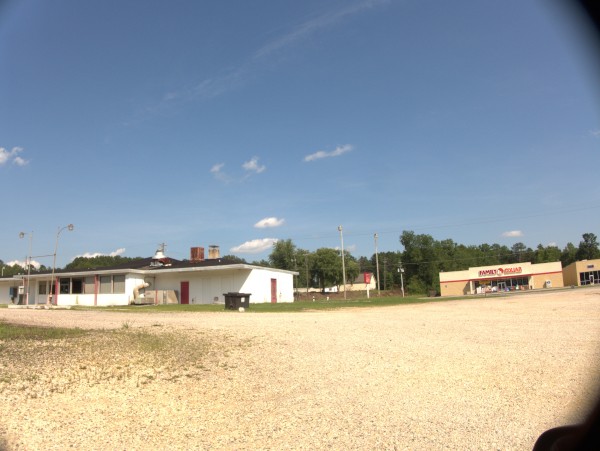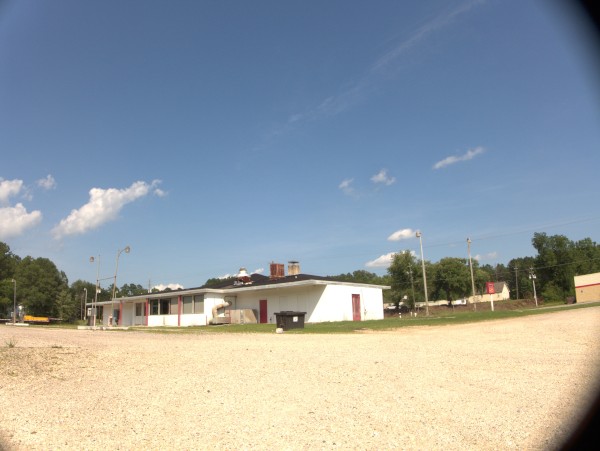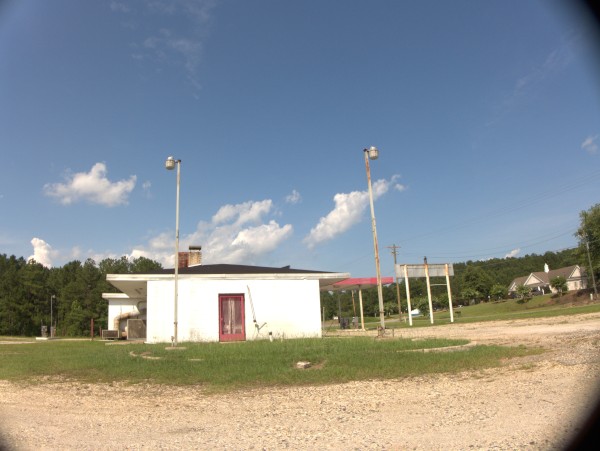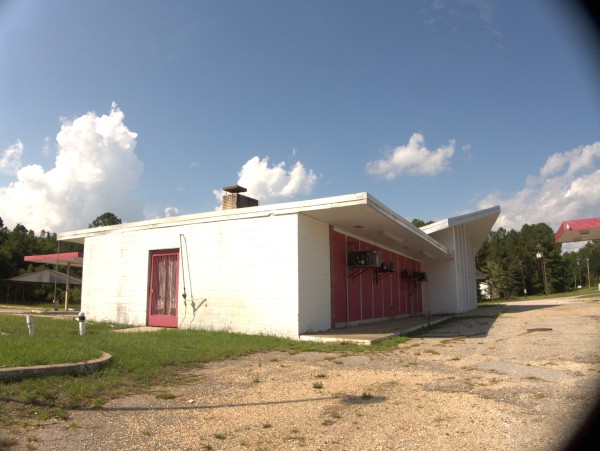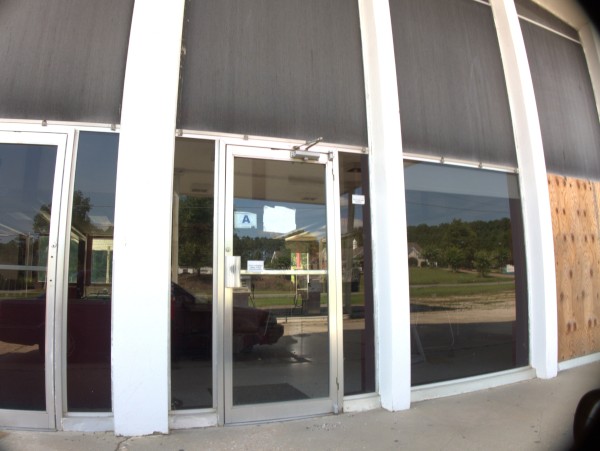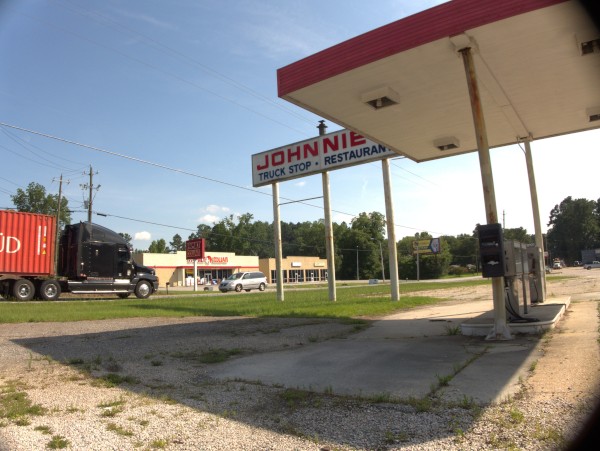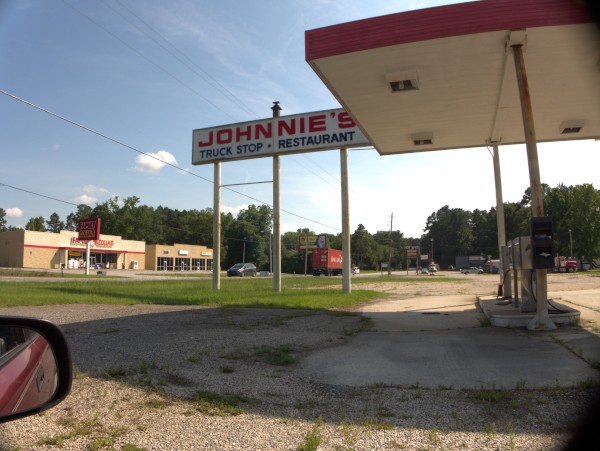 Driving US-401 through Society Hill recently, I noticed that Johnnie's Truck Stop had closed. When I lived in Fayetteville, I would drive this stretch of road between there and Columbia semi-freqently (though less once the Interstate 55mph speed limit was raised). I don't know that I ever stopped at Johnnie's, but I was aware of it as there certainly was not much else in the area.
The Hartsville Messenger says:
For many travelers over the years, a trek through Society Hill has meant a stop at Johnnie's Truck Stop Restaurant. For the local residents, it's more than a place to stop and eat. It's a place to share a morning cup of coffee and catch up on the latest news and gossip, a place where people greet you with a smile and treat you more like family than customers.

On Sunday, the local establishment will serve its last meal.

Last week, customers got word that owners J.W. and Sandra Jacobs were retiring. The couple has operated Johnnie's Truck Stop Restaurant, a full service restaurant in Society Hill, for 41 years.

"We never had an official grand opening and will not have a grand closing but because of your patronage we have had a grand experience in the 41 years in between," wrote JW and Sandra Jacobs in an open letter to all of their customers in announcing their retirement after Christmas.

Johnnie's Truck Stop has been in the Jacobs family since 1967 when J.W.'s father, William Andrew "Andy" Jacobs took it over. J.W. was working at Sonoco when his father asked him to go into business with him. J.W. said his father helped him get his feet on the ground then left it up to him to carry on the family business.
The story also mentions that the restaurant stayed open during Hurricane Hugo, and cooked (with gas) for the emergency crews even though they had no electricty.
I have to say the place looks very good for apparently having been closed for six years, and wonder if somebody else took it on for a while after the owners retired. In fact, judging from the issue of Mid Atlantic Truck Paper that we can see in one picture, that would seem to date to 2014 (given that 2018 is volume 27 and the issue in the store is volume 23).
UPDATE 19 October 2018 -- Commenter Robby points out that this store was part of the small-ish Southern 500 Truck Stop chain, which had locations here in Society Hill, Elm City NC, Mt. Airy NC and Charlotte. Here is a Flickr album of the remaining three buildings, including this one, here are some memories of the chain, and here you can buy a picture of the Charlotte store operating through a blizzard.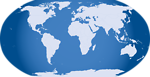 2 Responses to 'Johnnie's Truck Stop 768 South Main Street (Society Hill): 30 December 2012'
Subscribe to comments with RSS or TrackBack to 'Johnnie's Truck Stop 768 South Main Street (Society Hill): 30 December 2012'.
Leave a Reply