Posted at 6:50 pm in Uncategorized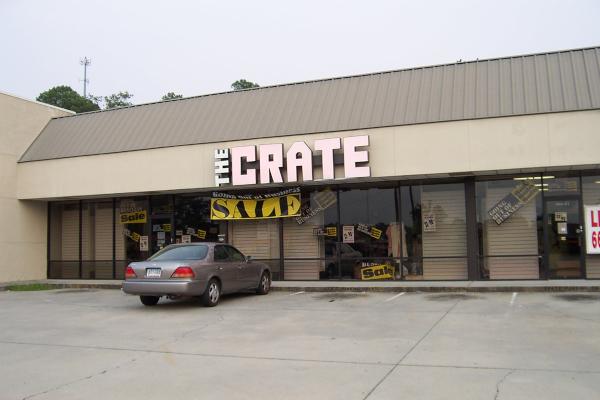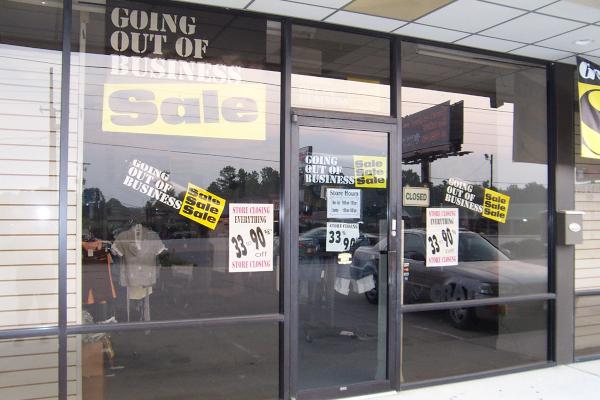 Whatever exactly it is that they sell at The Crate, they'll not be selling it much longer. This place is on Two Notch more or less across from the Big Lots plaza, and is, I think, a pretty bad location for retail. Unless you're specifically going there, by the time you see any of the places in there, you're past the whole strip, and there's no easy way to get back. I'm vaguely aware of having seen their sign driving by that way before, but if it made any impression on me, I suppose I figured in the back of my mind that it was some sort of "organizer" store, one of those places that sells boxes, bins and other miracles of storage so that you can get all your stuff off of the couch in the "junk room" and actually put up. Or it could be WW-I bi-planes. Anyway, on actually stopping to take these pictures, it looked more like a clothes store, which I find rather less interesting than either of the alternatives..
5 Responses to 'The Crate, Two Notch Road: Aug 2008'
Subscribe to comments with RSS or TrackBack to 'The Crate, Two Notch Road: Aug 2008'.
Leave a Reply