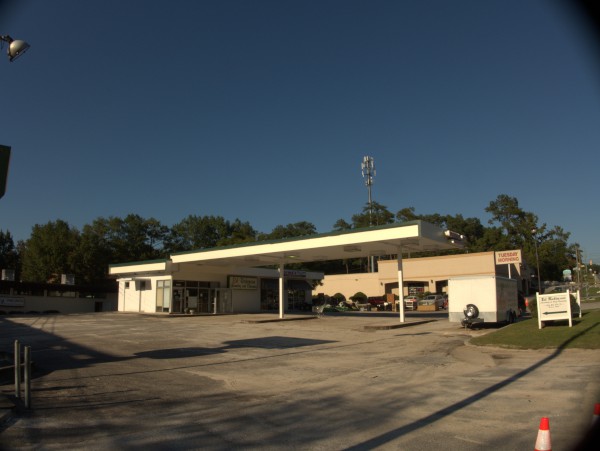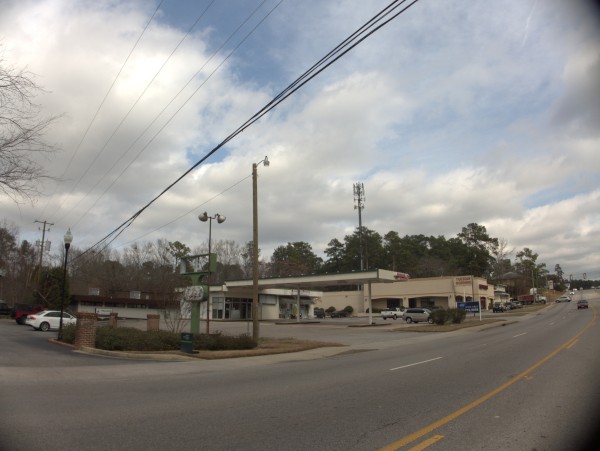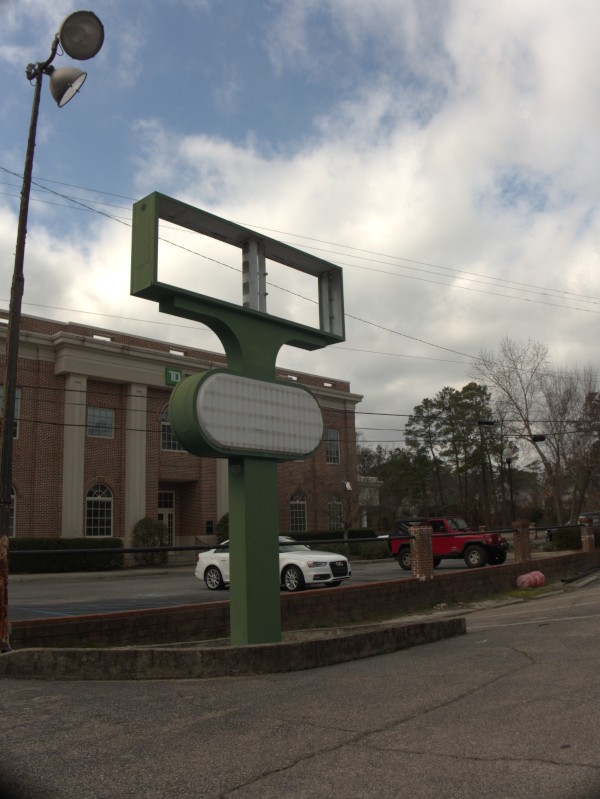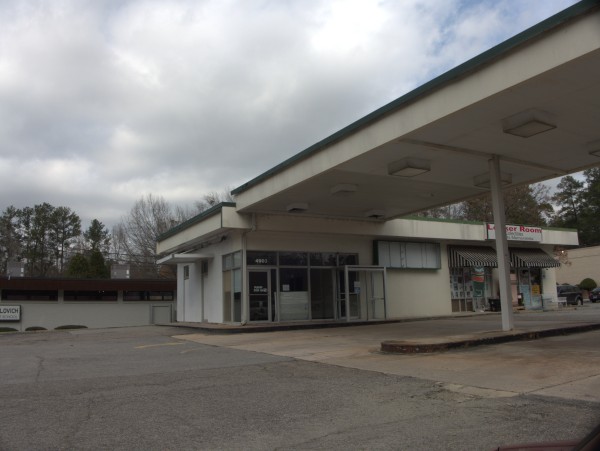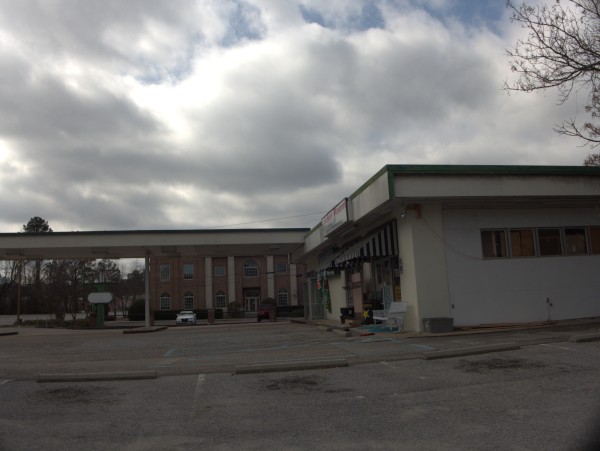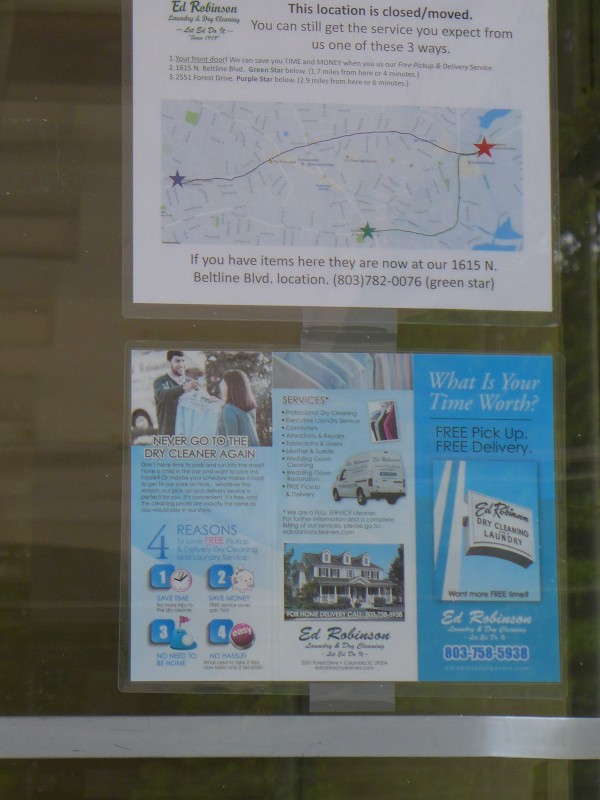 I noticed the other day that the Forest Acres location of Ed Robinson is gone. They were sidelined by the great flood but did come back after that (though the co-located Corma's did not).
I'm not exactly sure when this happened, I think I would have noticed sooner had it been too long ago. At any rate, google maps has them open as of March 2017, with a nicer picture than mine here.
I'm guessing from the extended canopy and islands that this building was originally a gas station. Does anyone know what kind?
UPDATE 12 July 2018 -- Added the door sign to the pictures above.
Leave a Reply