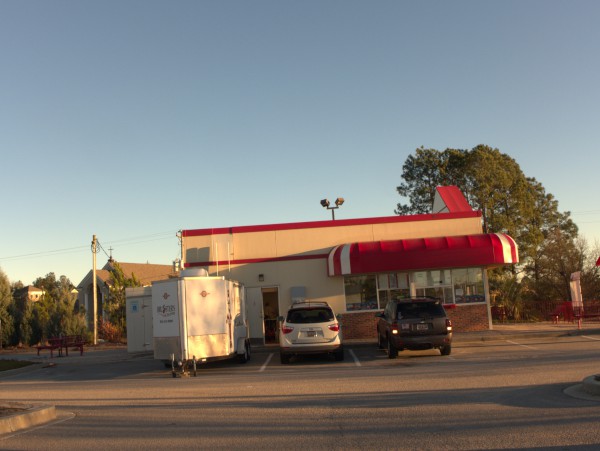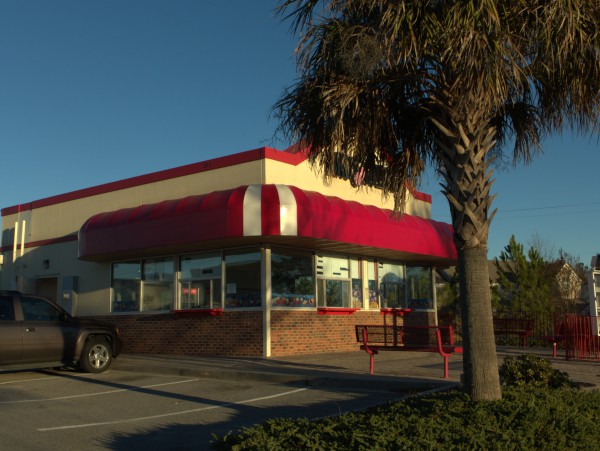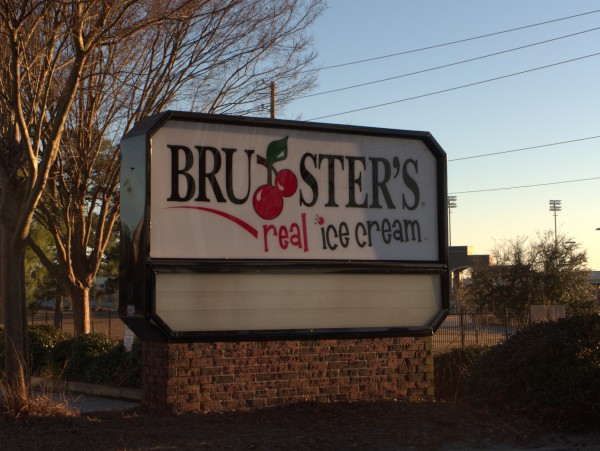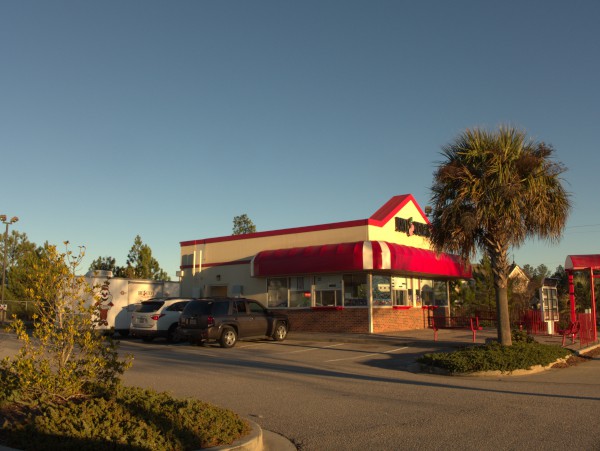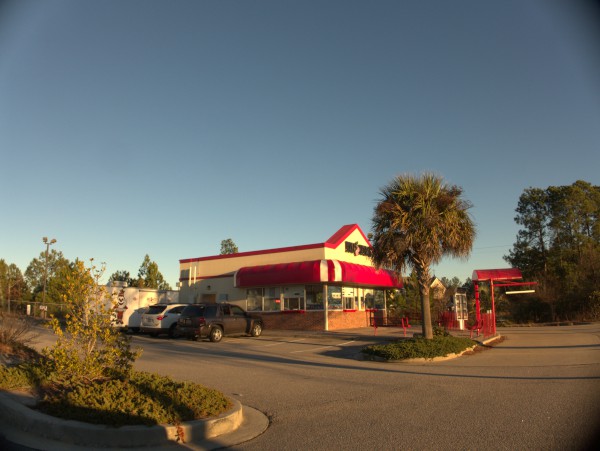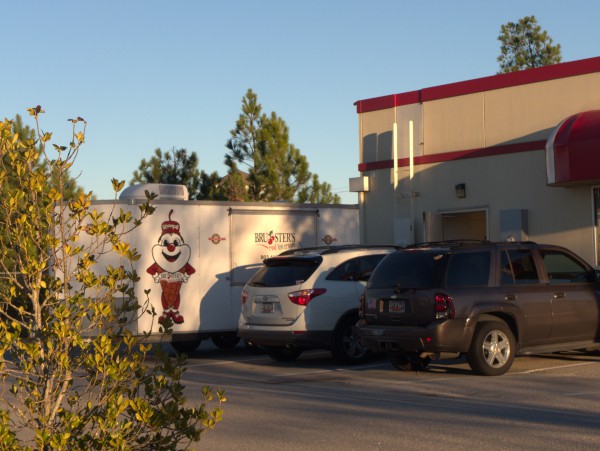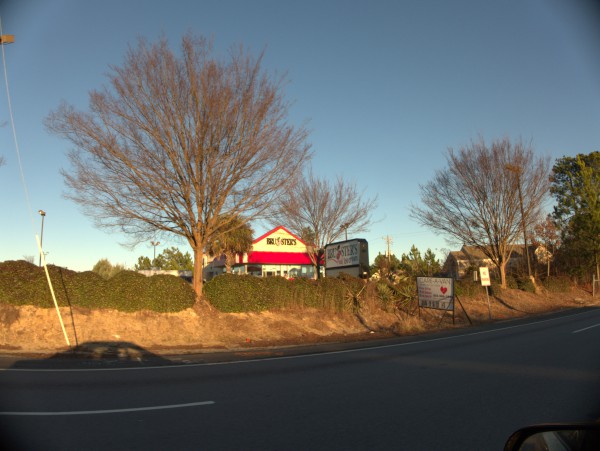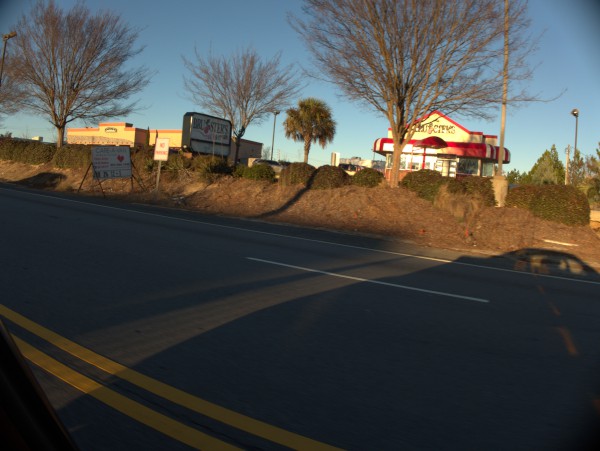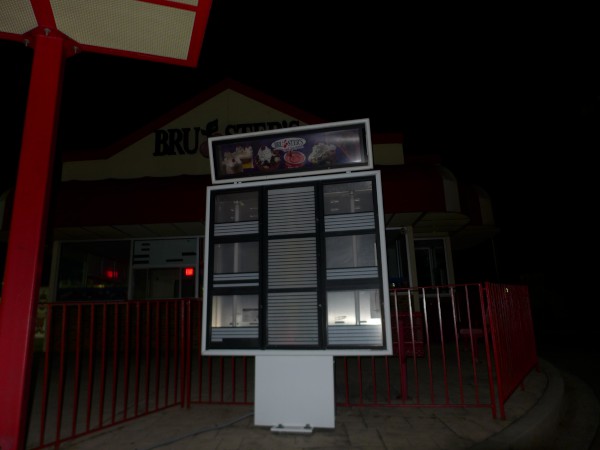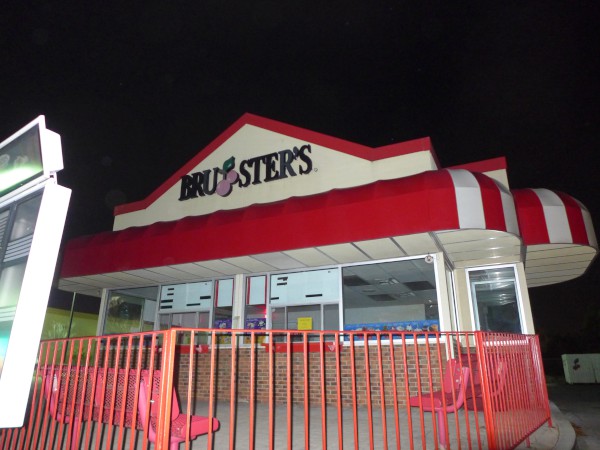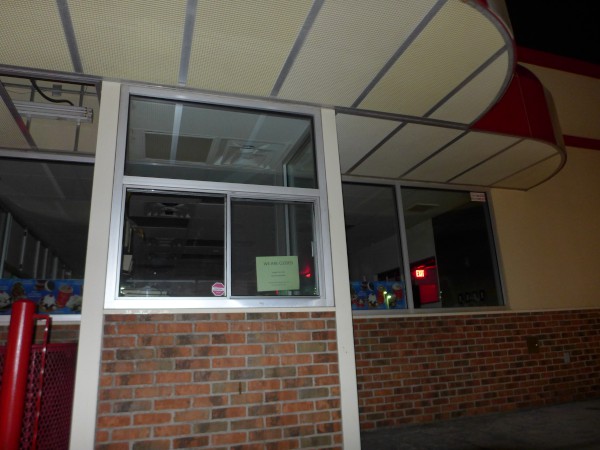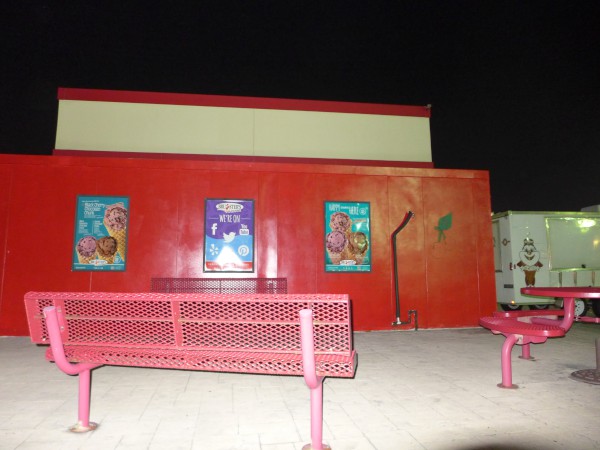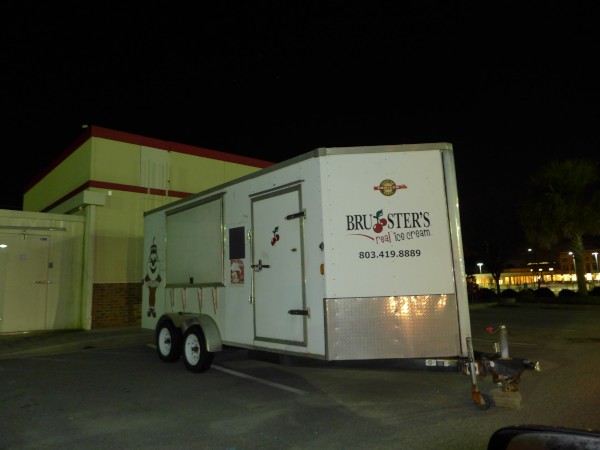 This closing was noted last week on Have Your Say where there was some speculation that Bruster's would have done better on Two Notch than tucked away by Carabba's on Graces Way.
I'm not sure I agree as the Graces Way lot effectively fronts Sparkleberry, and sits right across from Spring Valley High School, which had to be, I think, a factor in the store's siting. Given that all the other Bruster's in Columbia have shut down, and that the only Grand Strand location has as well, I tend to think the whole "no inside seating" concept is iffy. Think about it. The fact that Baskin Robbins has seating gives it a whole season (plus rainy summer days) during which it can draw and Bruster's can't. Where are you going to take the kids' basketball team for ice cream after the game in January? Probably not to a place with outside tables only.
I took the daylight pictures on Saturday 24 January 2015, at which time a crew was actively getting the equipment out of the store. As you can see in the night pictures, the menuboards are already gone.
And just as an aside, I *do* think the Graces Way siting works against Carabba's. They have just reduced their hours, which is Sign #1.
(Hat tip to commenter Mr. Hat, making it a Hat hat tip..)
UPDATE 6 October 2016 -- Now a Pelican's SnoBalls: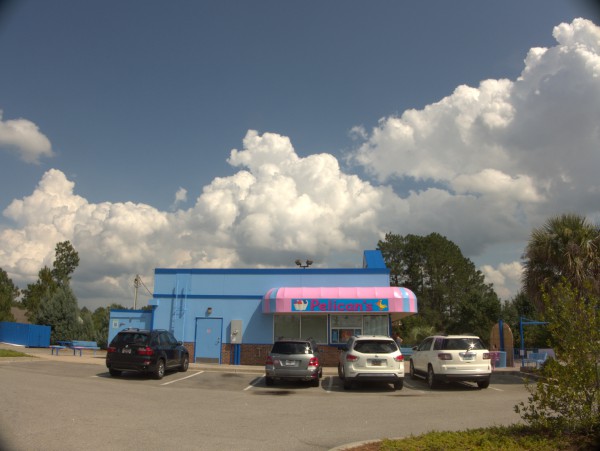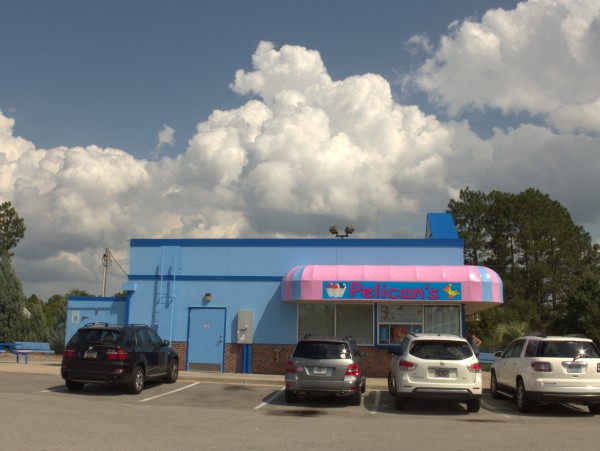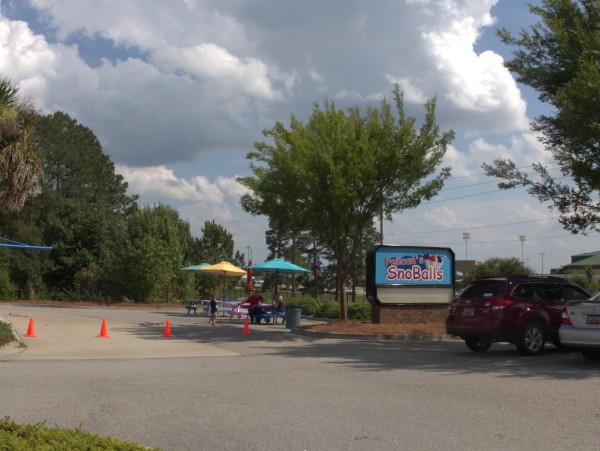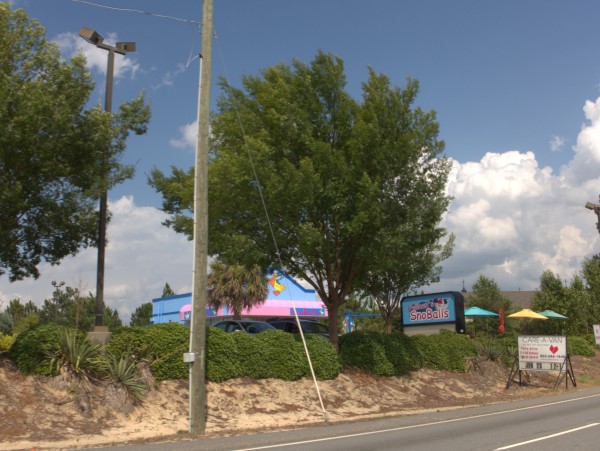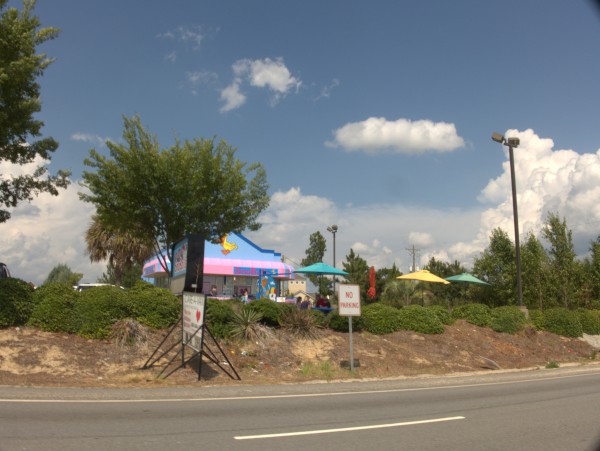 UPDATE 30 August 2021: Updating tags and adding map icon.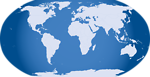 One Response to 'Bruster's Real Ice Cream, 202 Graces Way: Mid January 2015'
Subscribe to comments with RSS or TrackBack to 'Bruster's Real Ice Cream, 202 Graces Way: Mid January 2015'.
Leave a Reply