Posted at 12:30 am in Uncategorized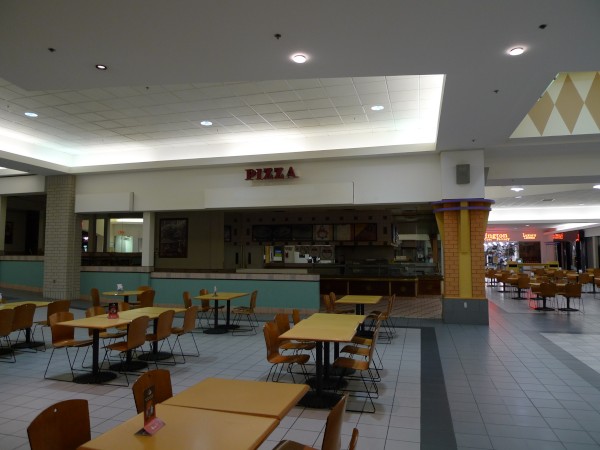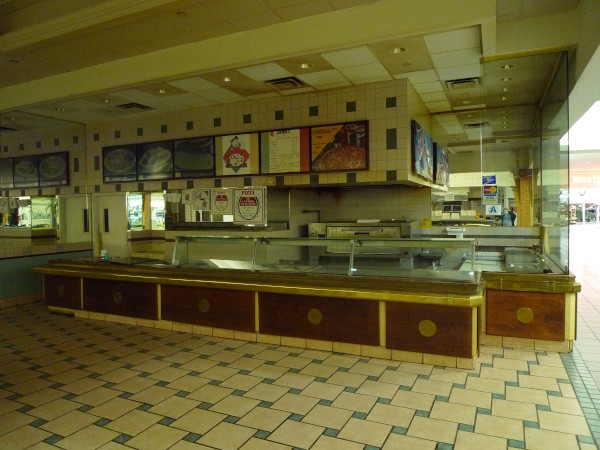 Here's another Dutch Square casualty -- the food court is looking pretty thin right now. (Chik-Fil-A keeps chugging on in the same space its occupied since at least 1970 tough..). I know D'Avino's was not the first restaurant in this spot, probably not the second either. I seem to have a vague notion that a hot-dog operation was there at one time, but I could easily be mistaken about that. On the face of it, you would think that the location is ideal for folks taking in a movie at the AMC theater just up the walk to duck in and have a slice before showtime, but in the event, I guess not.
On the "up" side for the old mall, there's finally something going into the Old Anabelle's spot, Burger Time Chargrill & Bar
(Hat tip to commenter Evelyn)
UPDATE 15 Feb 2011: Added Sbarro to the post title based on the comments.
UPDATE 17 Feb 2011: Added A Slice of Italy based on the comments.
34 Responses to 'Sbarro Pizza / A Slice of Italy / D'avino's Pizzeria, Dutch Square: September 2009'
Subscribe to comments with RSS
Leave a Reply