Posted at 9:45 pm in Uncategorized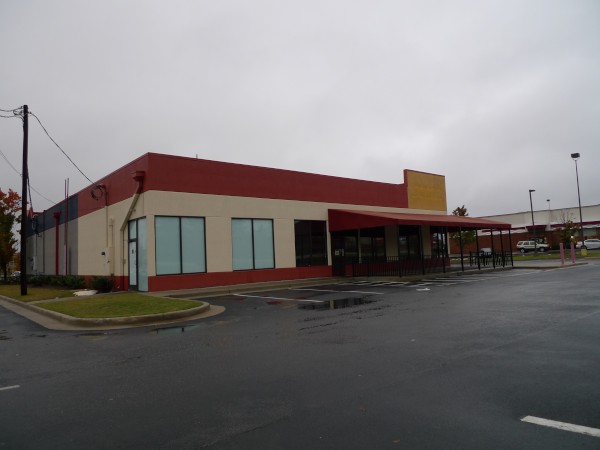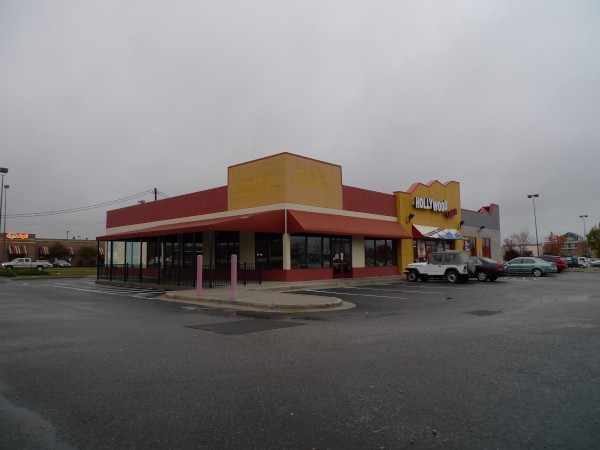 I've only eaten at Qdoba once. That was at the store on US-17 Bypass at SC-544 (between Surfside Beach & Socastee). This was after the Moe's in Murrells Inlet closed, and I was really in the mood for something similar. In the event, I wasn't too impressed. First of all, they picked an unpronounceable name, second unlike Moe's, Qdoba doesn't give you chips and salsa as part of your meal, and while I have very rarely had a blow-out at Moe's (though it's a bit worse since they went from steaming the tortillas to heat-pressing them), my Qdoba burritto blew-out immediately, leaving me with a plateful of messy goo to pick my way through. Thirdly, I don't think the booths were cushioned either. I was not greatly surprised to see both Grand Strand locations close fairly soon thereafter.
This one on Two Notch Road in the old Circuit City plaza (and by a still operating Hollywood Video!) was not open for too long. My guess would be about a year. The decline of the plaza can't have helped it any, but I'm not really sure why it closed. The one on Garners Ferry near Panera seems to be OK for now.
(Hat tip to commenter Jason!)
4 Responses to 'Qdoba Mexican Grill, 10136 Two Notch Road #104-B, October 2009'
Subscribe to comments with RSS
Leave a Reply