Archive for the 'Landmark Square' tag
Posted at 12:02 am in Uncategorized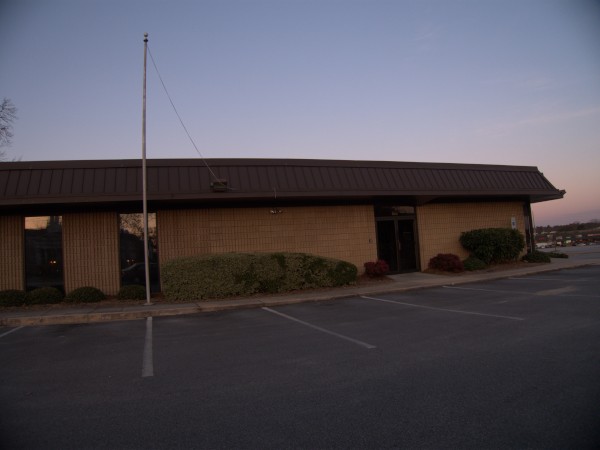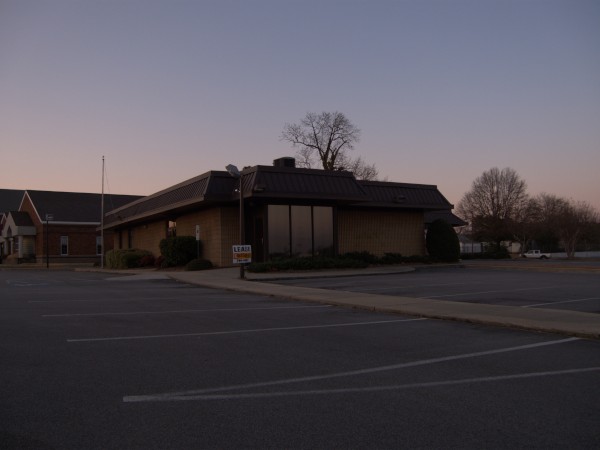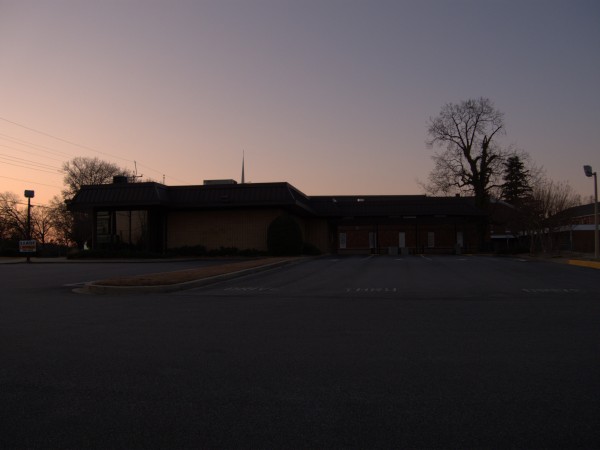 I've been with Bank of America since it was North Carolina National Bank though it seems to change names often enough that sometimes I just think of it as North Carolina Nations Bank of America (actually there are even more other names it has absorbed as well). I'm afraid they haven't had a very good last few years, and I suspect it will be a while before they start absorbing anyone else (and indeed, it could go the other way..).
None of which is appropos as to why I have no memory at all of ever having seen this branch at Landmark Square before I noticed it closed driving down Garners Ferry Road the other day.
UPDATE 1 Oct 2010: According to The State, this building is to become a Krispy Kreme. (The story is a bit vague on whether it will be a full Hot Dougnuts Now! location, or will get doughnuts bussed in from Cayce).
UPDATE 9 March 2011 -- Work has started, presumably on the Krispy Kreme conversion: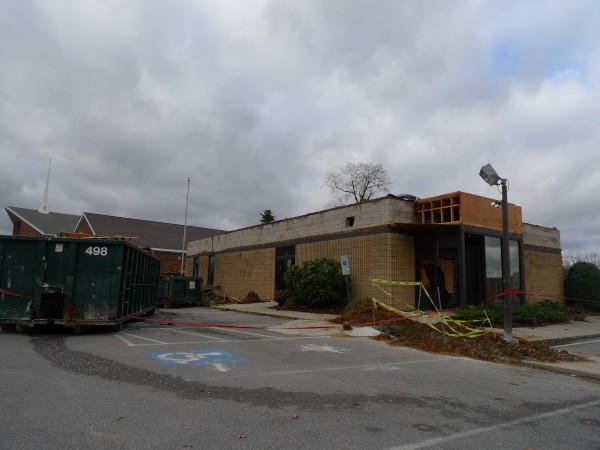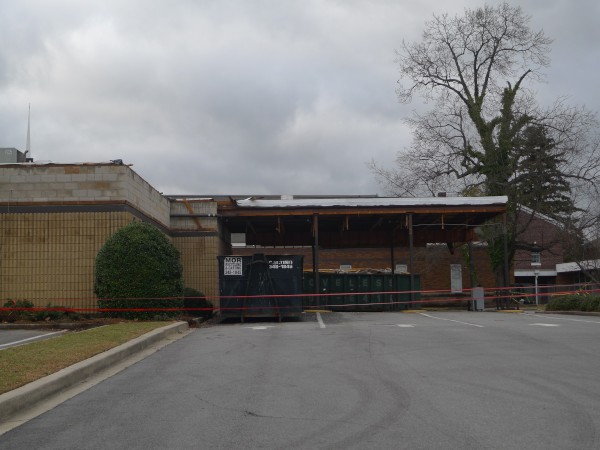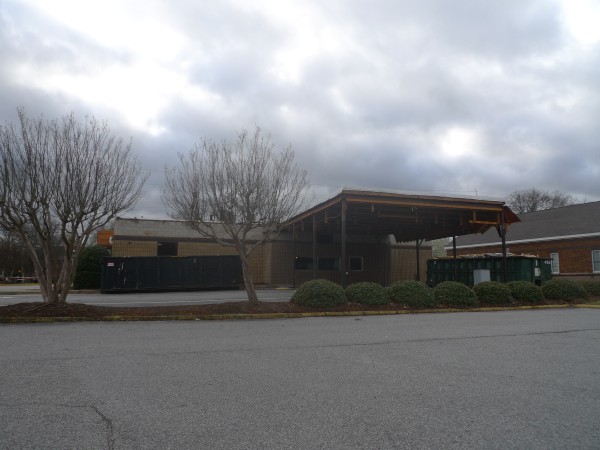 UPDATE 28 March 2011 -- Work proceeds, and the official Krispy Kreme "coming soon" sign is up: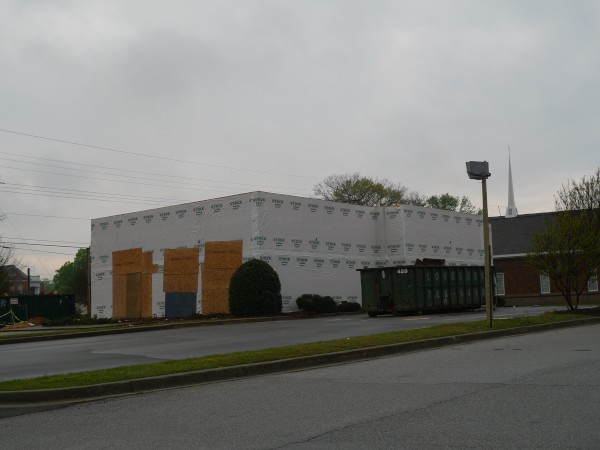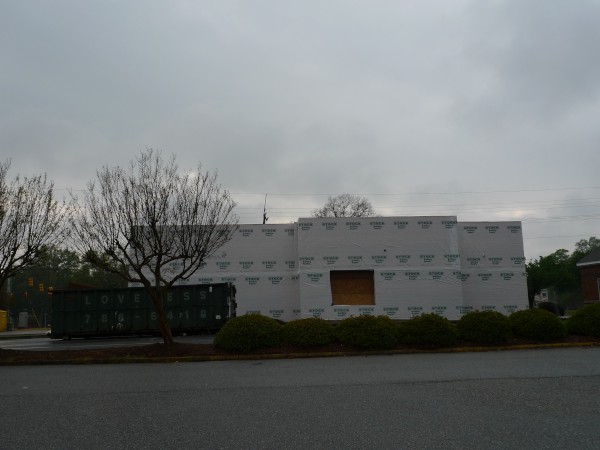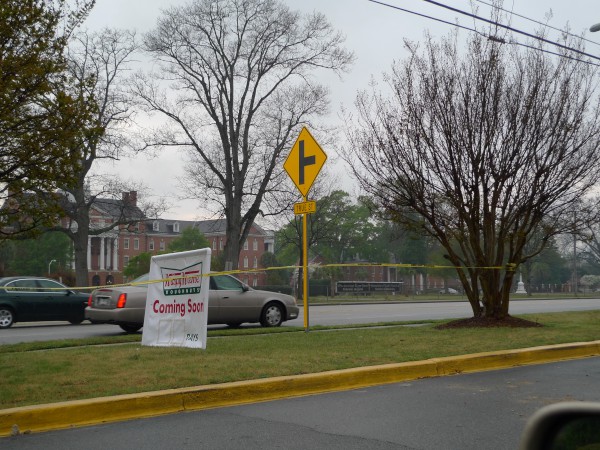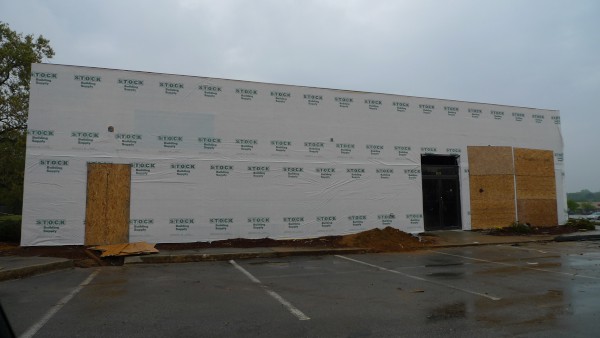 UPDATE 20 May 2011 -- The Krispy Kreme is open!