Archive for the 'formalwear' tag
Posted at 12:01 am in Uncategorized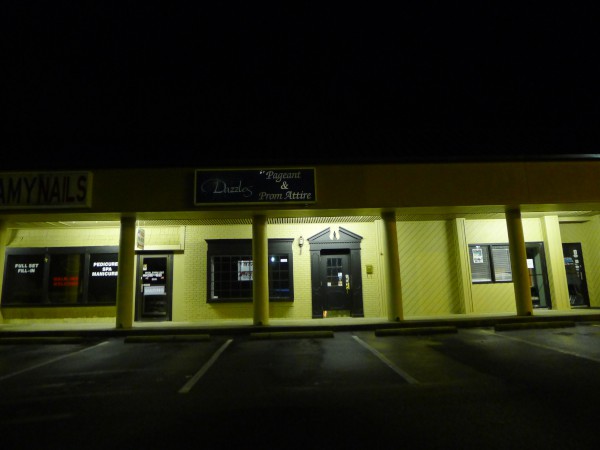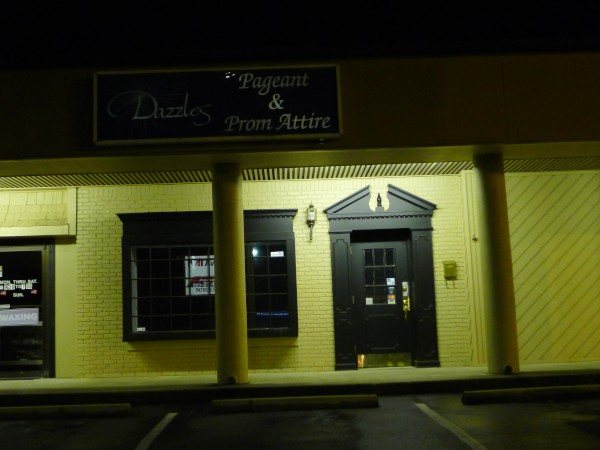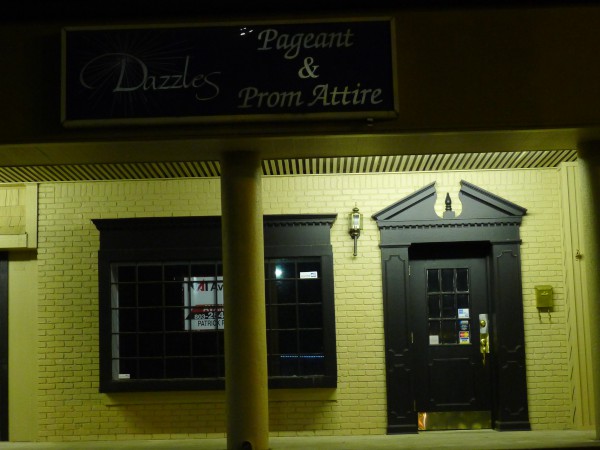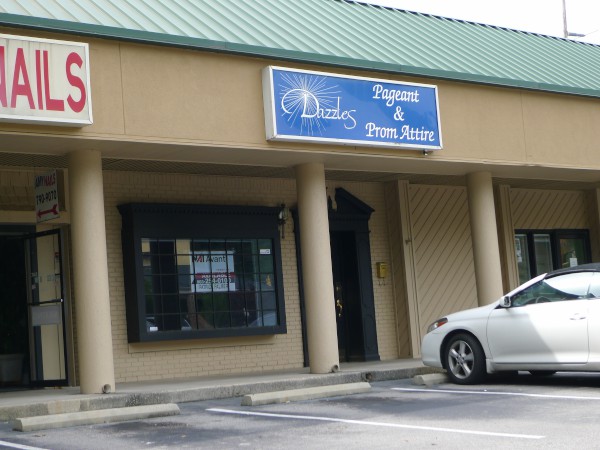 I'm afraid I'm well past prom age, so I wasn't really aware of this little formal-wear shop in the plaza which houses the Forest Acres location of D's Wings until I saw the storefront empty the other night.
Dazzles is listed in this year's (February 2012) phonebook, so the closing seems to be fairly recent. I wonder if the economy is cutting into prom spending -- it certainly has affected everything else.
UPDATE 21 May 2012: Commenter Larry notes that Dazzles has moved to Boozer Shopping Center, so I have added "moved" to the post title.
UPDATE 2 June 2012 -- Here is their new Boozer Shopping Center location: