Archive for the '7367 Two Notch Road' tag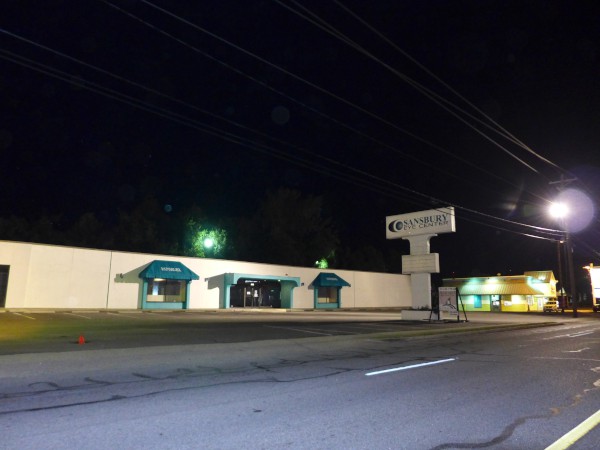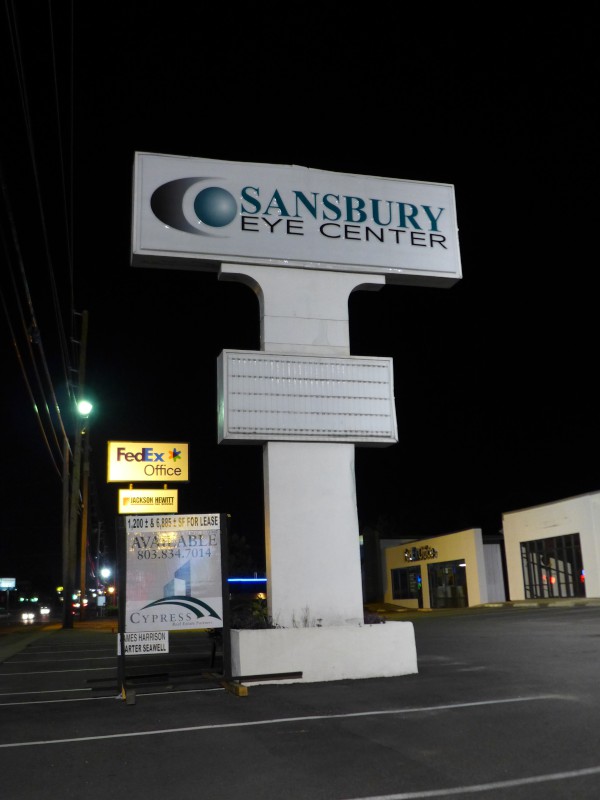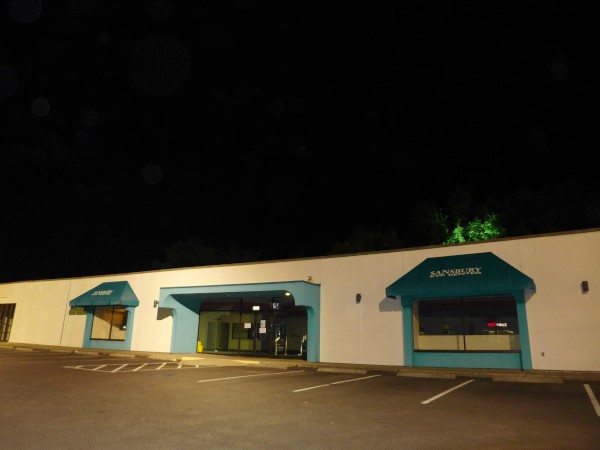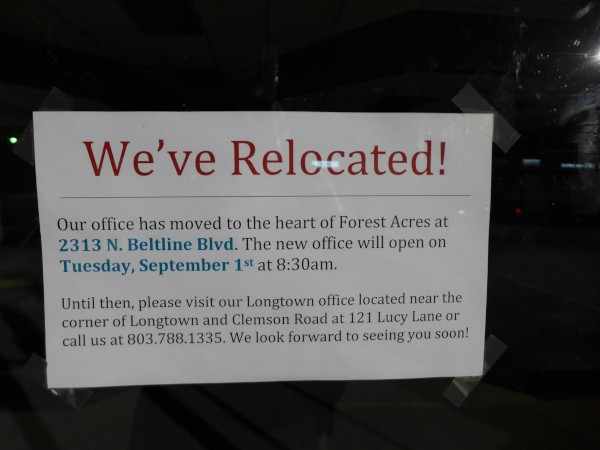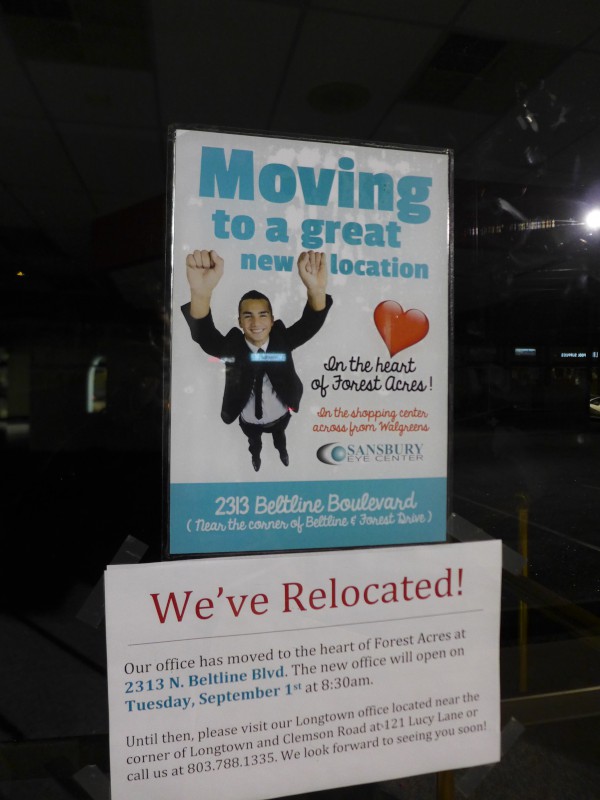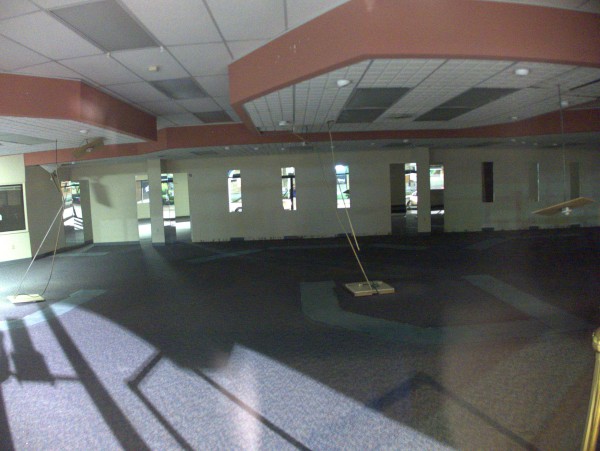 I was driving Two Notch this evening, and noticed that the Sansbury Eye Center by FedEx Office was closed. A closer look at the door revealed that this office has moved to 2313 Beltline, next to the Subway.
In fact, I had noticed the new sign for Sansbury on that building, but since I did not realize it was a move and not a new office, I didn't bother to take any pictures. I'll get a few next time I drive by. I was struck by how big this Two Notch space is -- I don't think the Beltline location is anywhere near as extensive.