Archive for the '5100 Two Notch Road' tag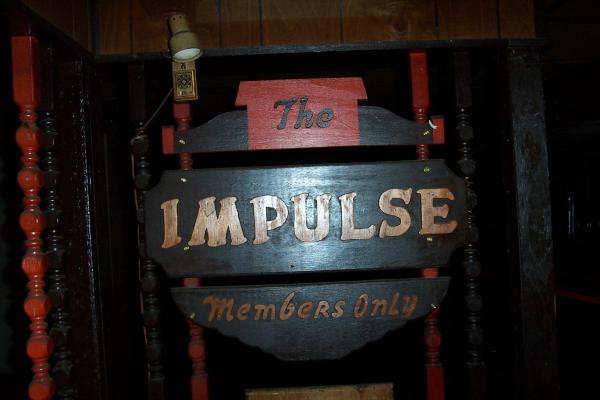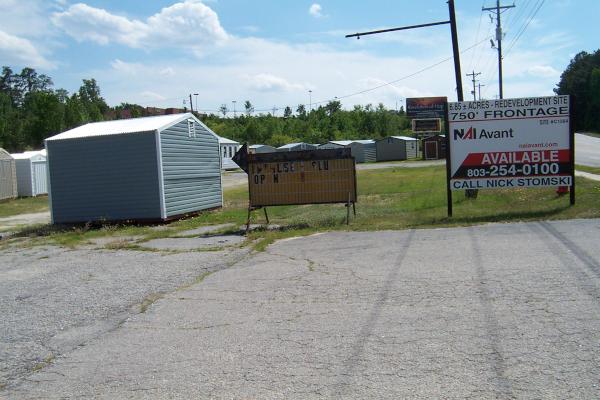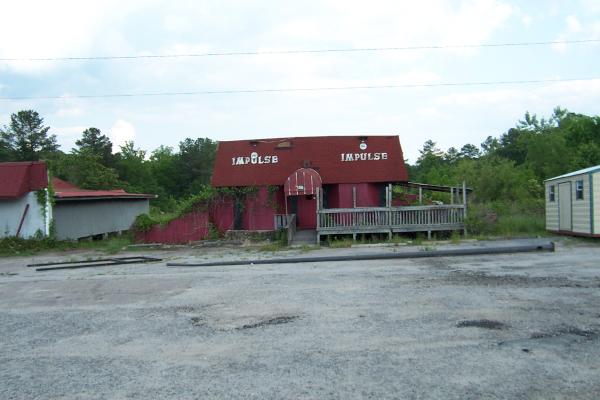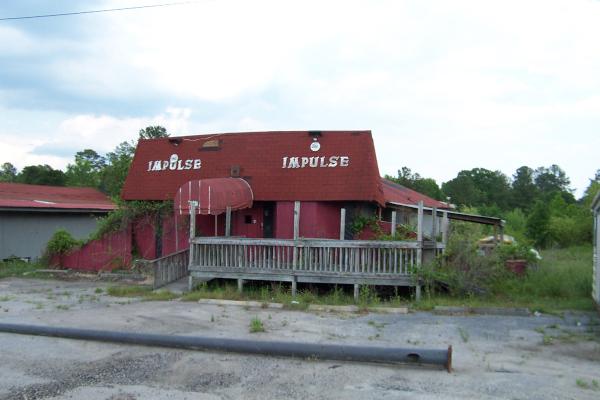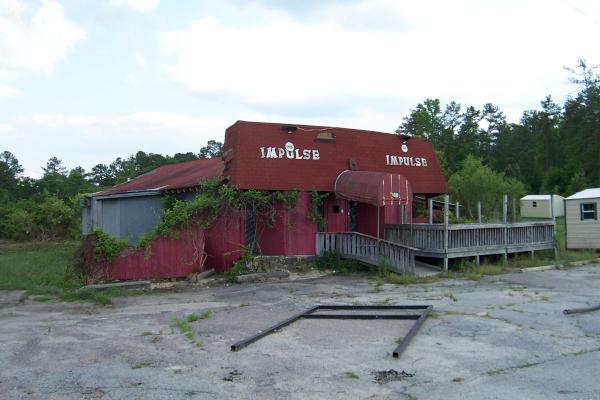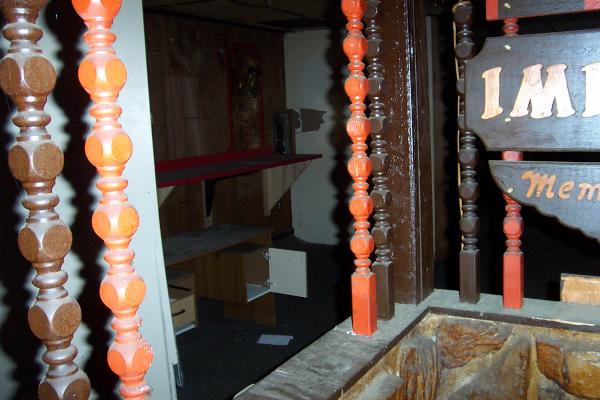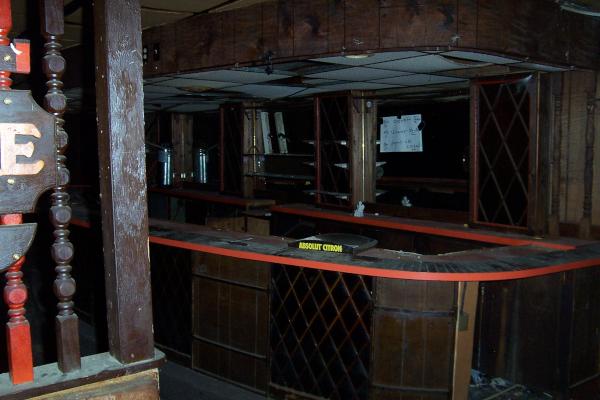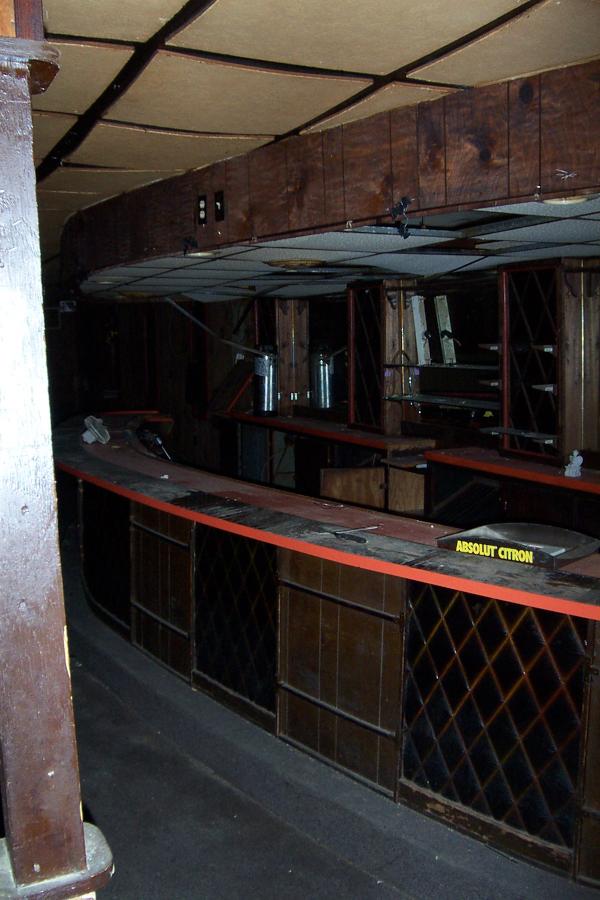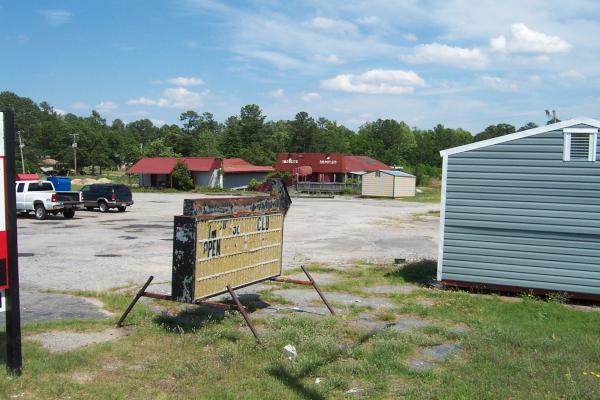 The Impulse Club was a small private club on Two Notch Road, just past Food Lion, and behind the This Is It! lingerie store. It's set well back from the road, and I always imagined it as a rather laid back little nightclub, though that's pure conjecture on my part as I have never set foot inside.
I noticed some while ago that it seemed to be closed, and finally got around to taking some pictures on one of the warmer days we have had recently. When I got to the front door, and felt the cool breeze coming out the (missing) view panel, I thought at first that the AC was still running inside and that I was mistaken about the club being closed. A closer look established that it was just the lingering cool of an enclosed space which hadn't fully warmed to the outside temperature.
Through that front panel, I was able to see that the club had some nice wood fixtures and stick my camera through to get a little idea what was in the bar area and the left side of the club. I don't have any idea why the place closed down, but the sign over the bar implies that some of the patrons, at least, were trying to take advantage of the management's good nature.
UPDATE 29 April 2010: Add full street address to post title.
UPDATE 18 May 2020 -- Add map icon, more tags and new pictures. I wish I had made myself go inside the place back in 2008 when I made this post. It's impossbile now because the deck and other lumber has been stripped, or fallen, and there are hidden nails all around. The roof is shot and the building is ready to fall down. I can see what must be a "condemned" notice by the door, but could not get close enough to read it.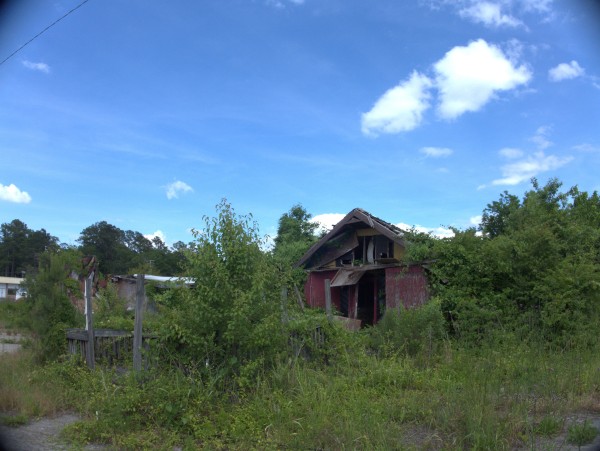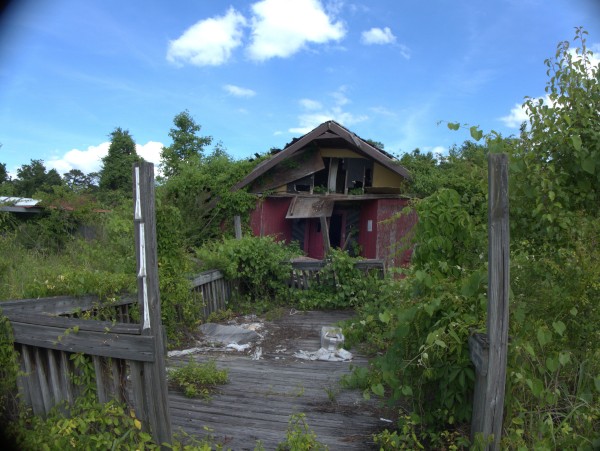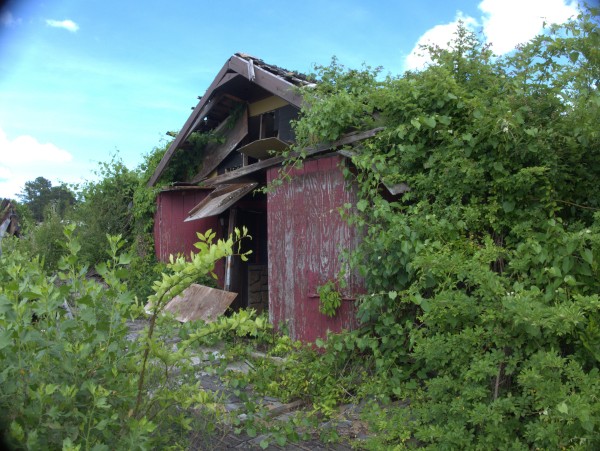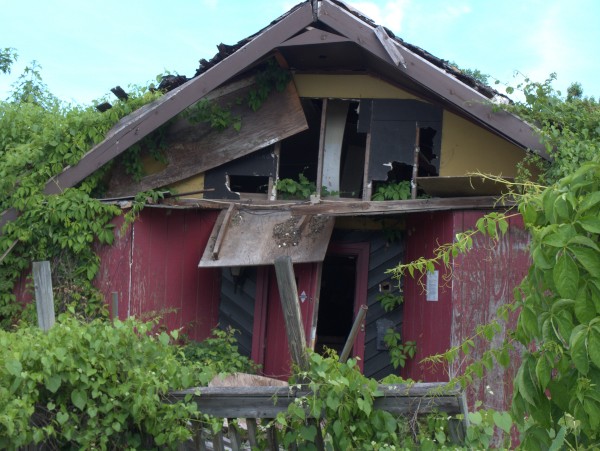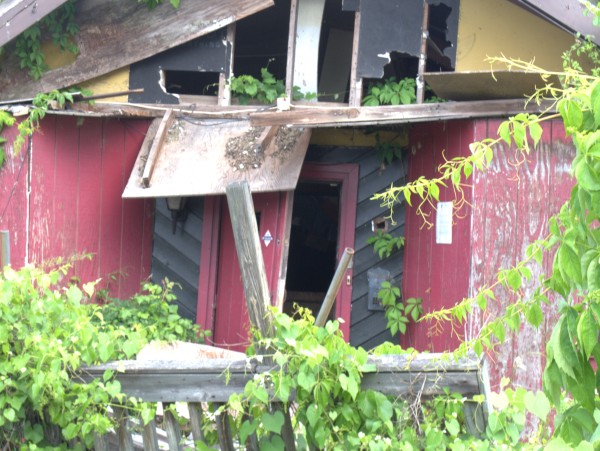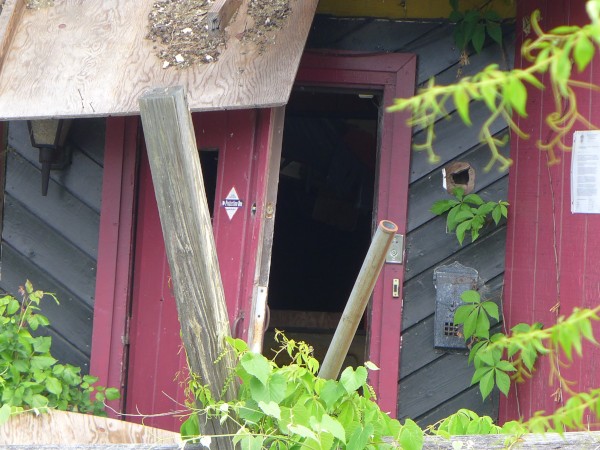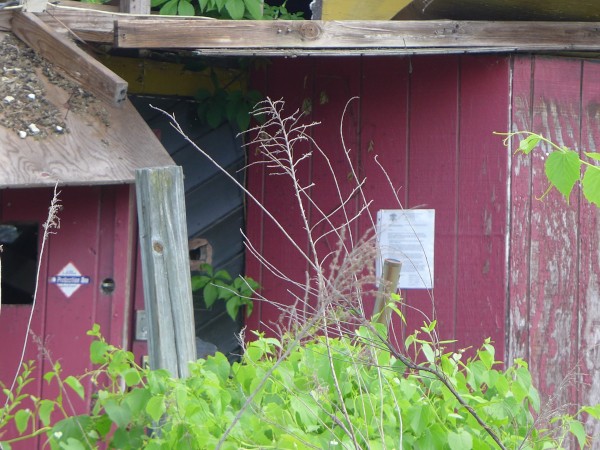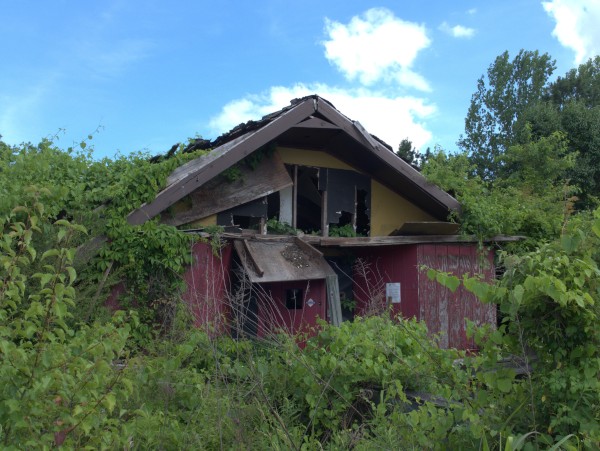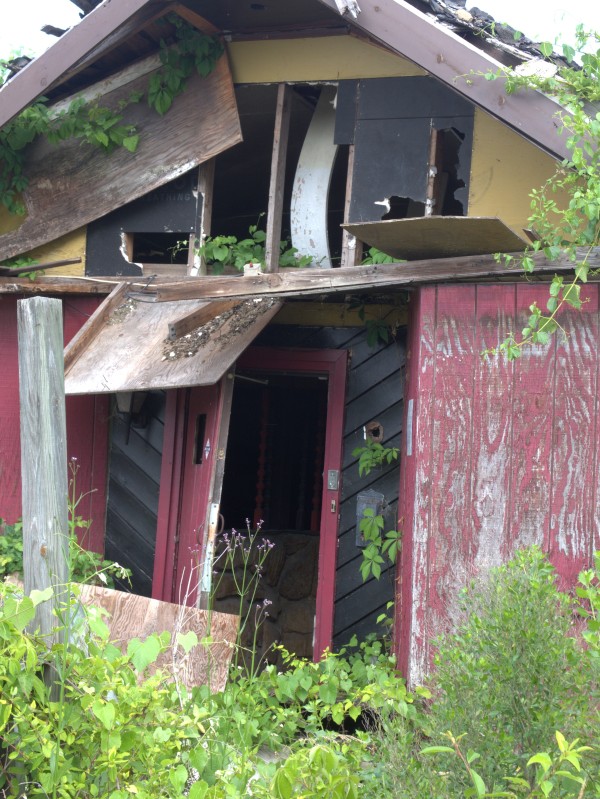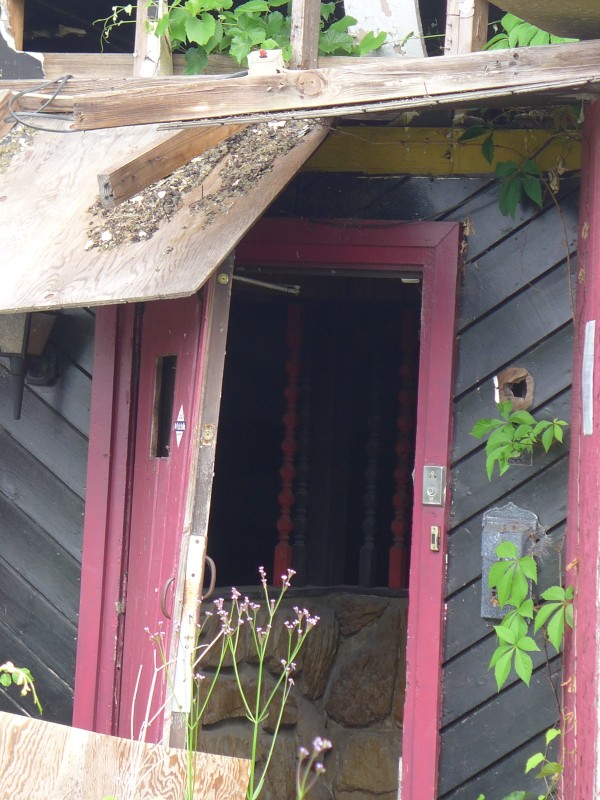 UPDATE 7 July 2020 -- Welp, this place is gone, razed to the ground along with the other building on this back lot: