Archive for the '4731 Devine Street' tag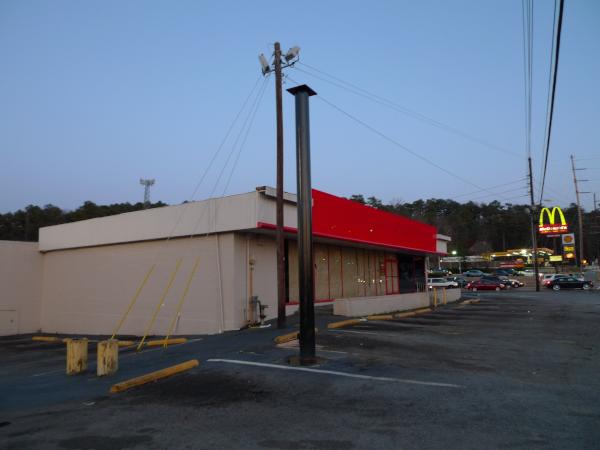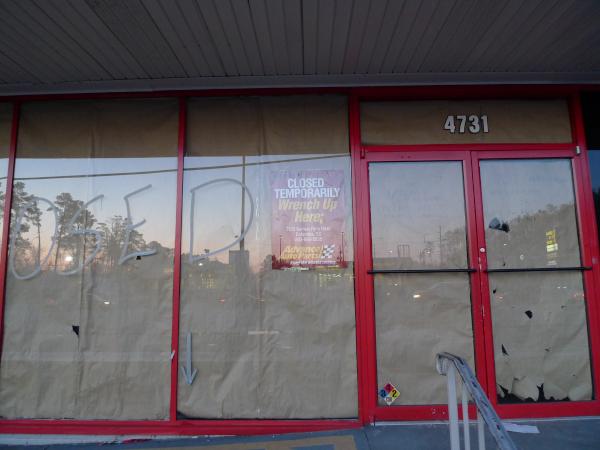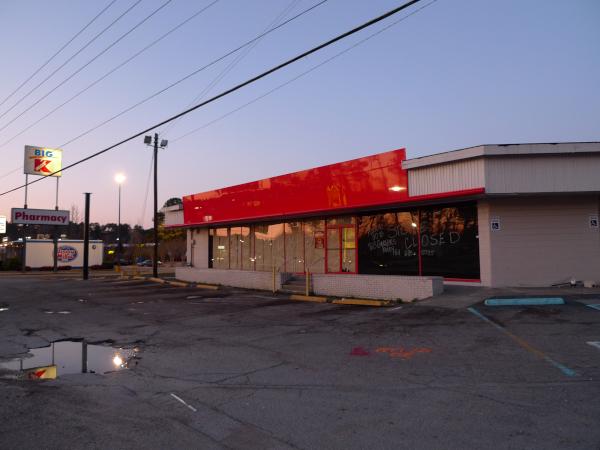 I was going to Panera Bread the other day, and noticed that this Advance Auto Parts store in an outparcel of the Garners Ferry Road K-Mart was gone. Actually, the day I noticed it, one of those fly-by-night sofa sales operations had set up shop in the parking lot (which is well located for access and visibility). The door sign optimistically states "closed temporarily", but we shall see. Interestingly (or not :-) this place is just catty-cornered across the street from the NAPA Auto Parts store I wrote about a while back.
And as a special added bonus, the historical marker for "Camp Jackson", which is in the store parking lot: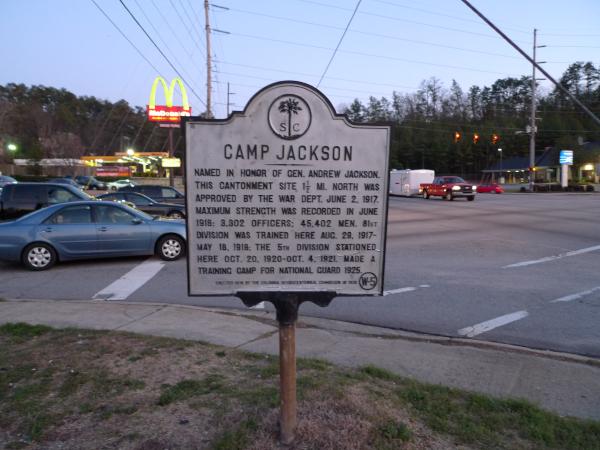 UPDATE 18 March 2009:
Well, looks like I took those pictures just in time. I went by on 12 March, and they had already knocked the whole place down (except for the front steps) and were digging a honking big hole where it was. So far the historic plaque is untouched.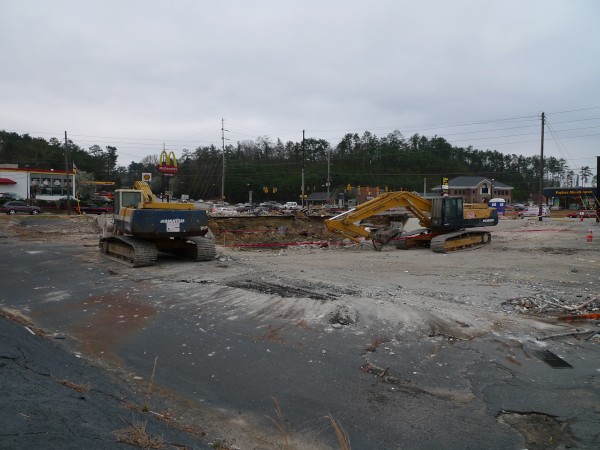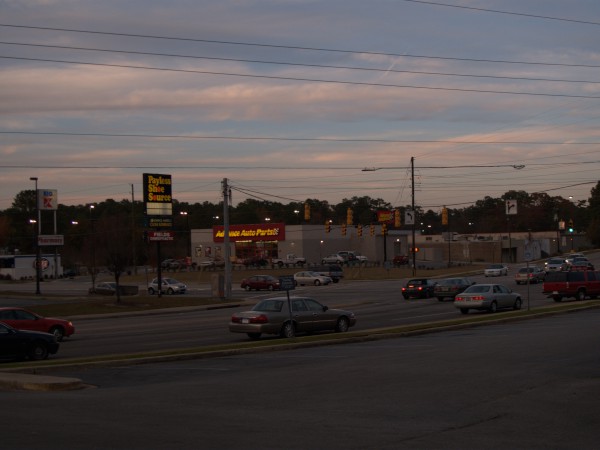 UPDATE 17 Dec 2010: Fixed the post title to indicate "Devine Street" rather than "Garners Ferry Road". Added a second picture of the new store.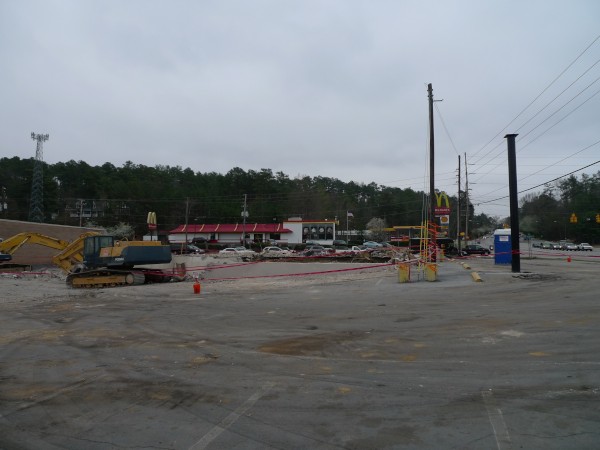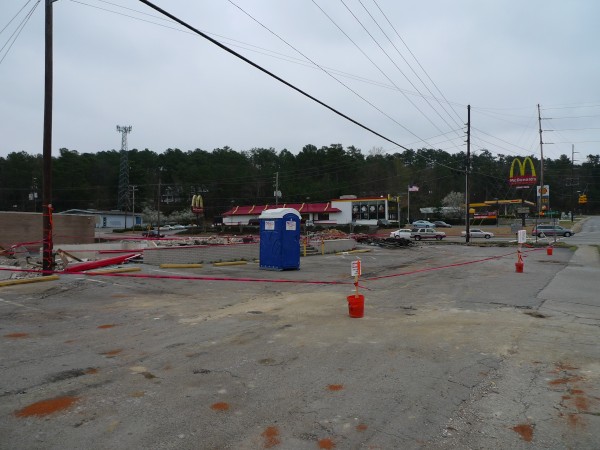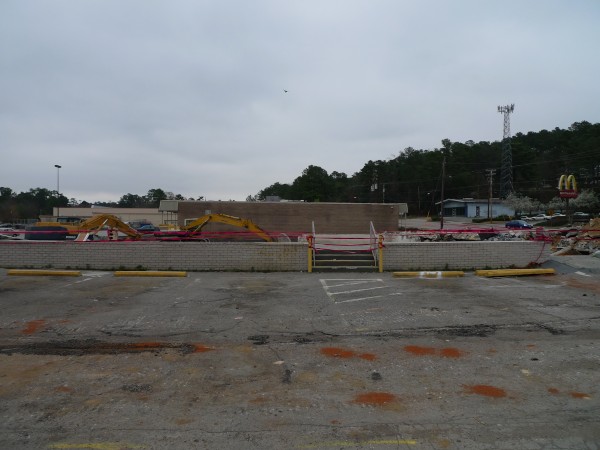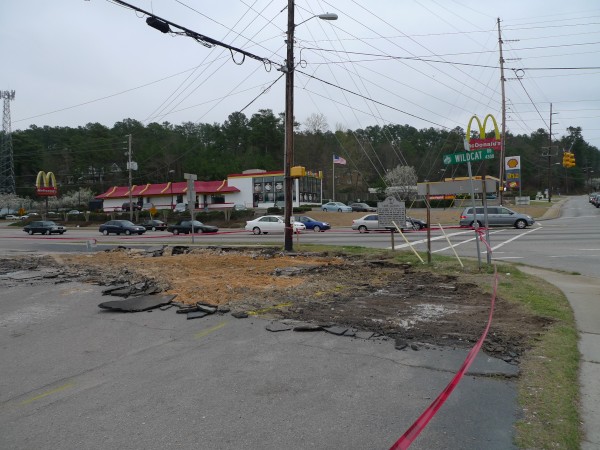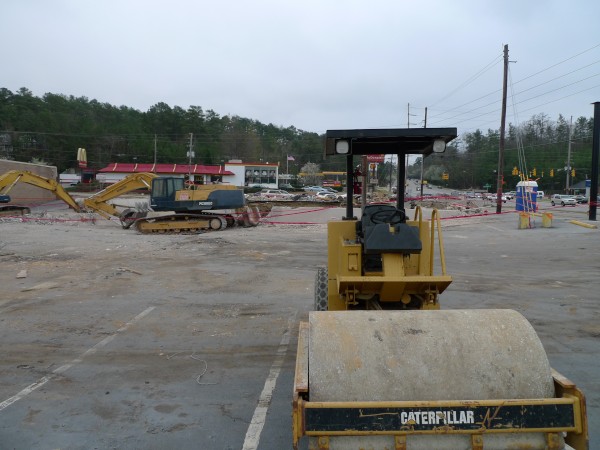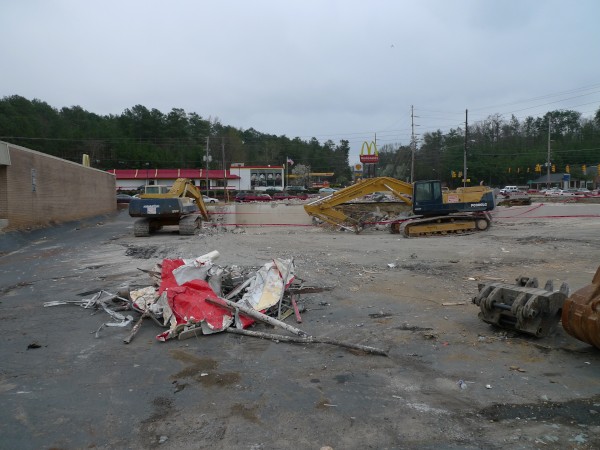 UPDATE 5 October 2009: The new store is built and open: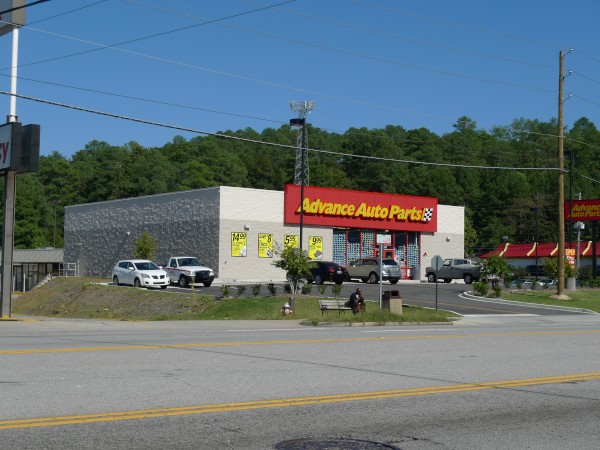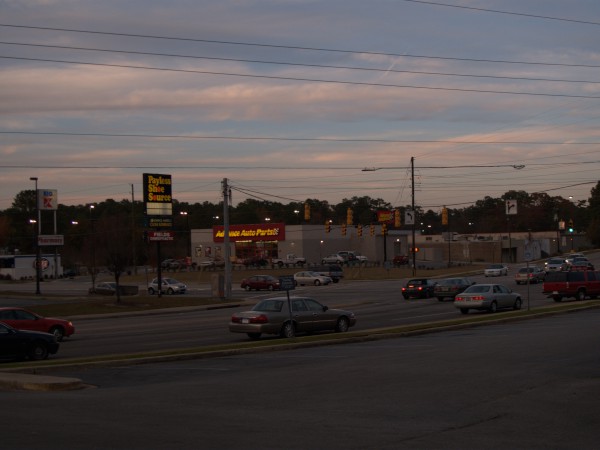 UPDATE 17 Dec 2010: Changed post title to indicate Devine Street rather than Garners Ferry Road. Added another picture of the new store.
UPDATE 4 April 2022: Updating tags, adding map icon.