Archive for the '240 Forum Drive' tag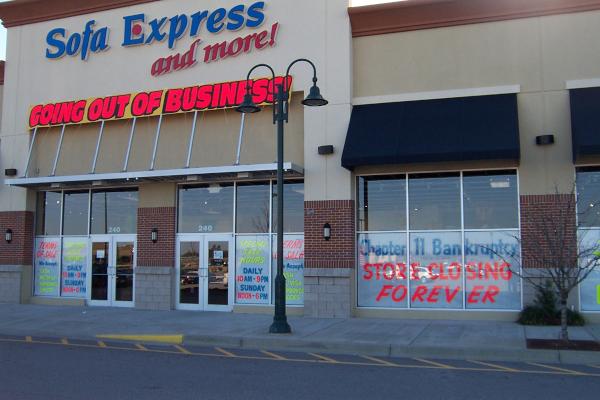 I think this is the first post I've written about a place where the doors are still open, but the writing is definitely on the wall for Sofa Express: Literally. And the writing says things like "Chapter 11 Bankruptcy" and "Store Closing Forever".
I'm not sure if this says anything about The Village At Sandhills, but this is the second place out there that I've seen close. On the other hand, the time you are most likely to get a new sofa is when you buy a new house, so it's more likely related to the housing market than Sandhills itself.
UPDATE 10 March 2010 -- Well, after being a "Haloween" store on a temporary basis, it looks like the long-term future for this space will be as another Gold's Gym: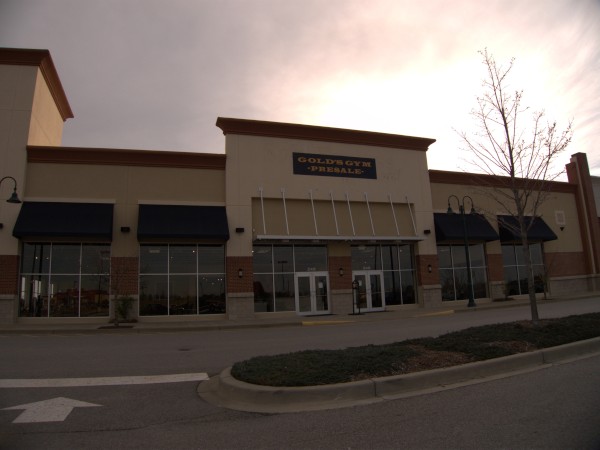 (also added full street address to post title).
UPDATE 21 May 2010 -- Looks like this location is being used by Gold's for presale only. The actual gym will be in the neighboring former Ashley Furniture Homestore location
UPDATE 14 July 2010: Well, the presale (and temporary gym) is closed. The new Gold's in the former Ashley building is completely set up and running now, and this building is again empty.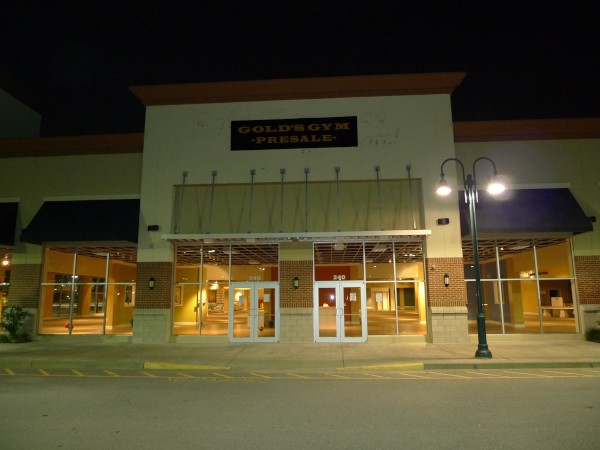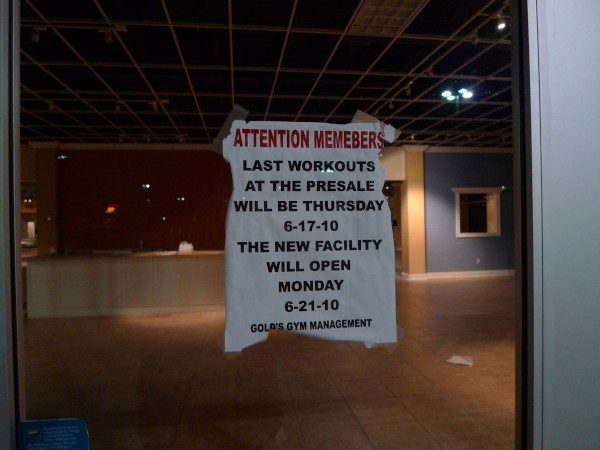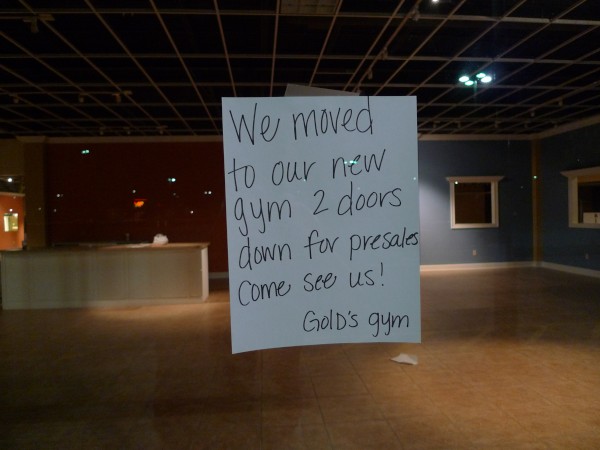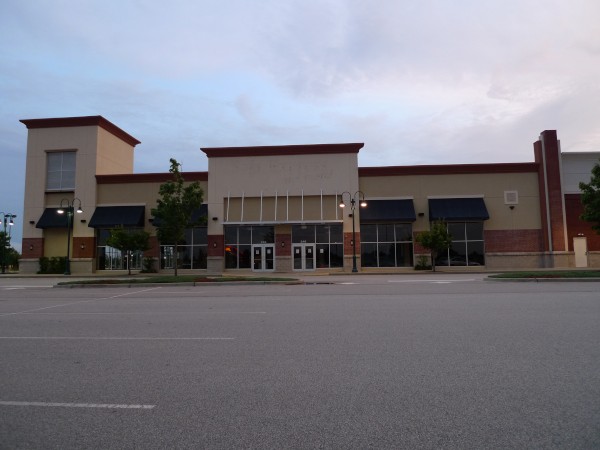 UPDATE 25 April 2018 -- This location is now Value City Furniture: