Posted at 4:18 pm in Uncategorized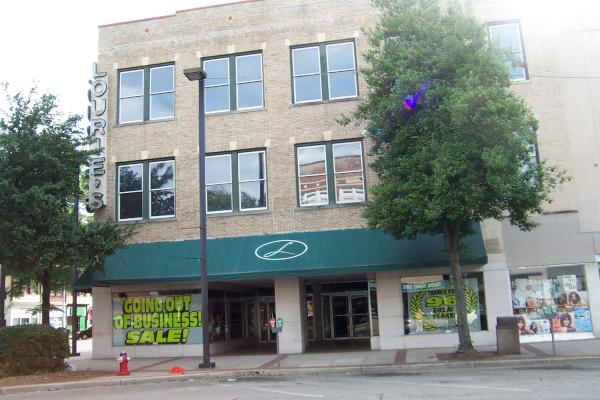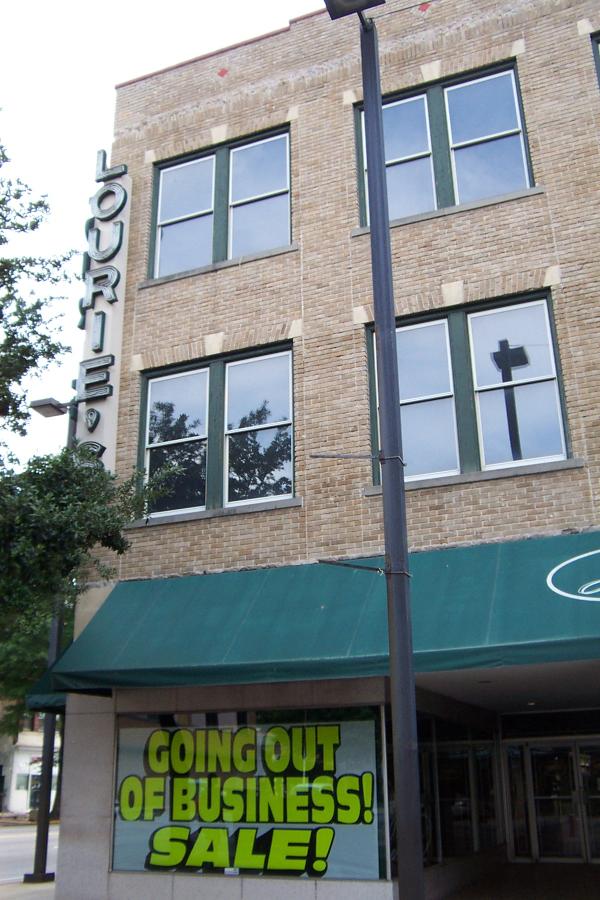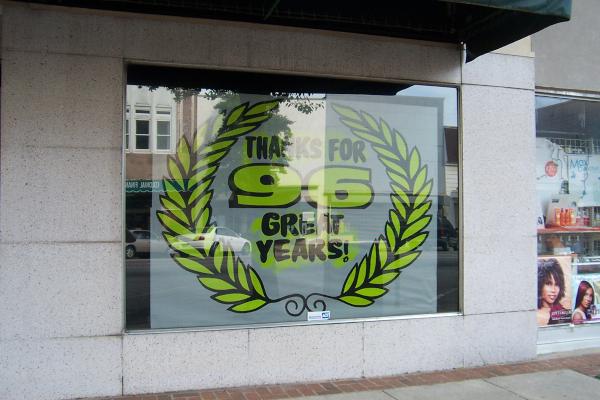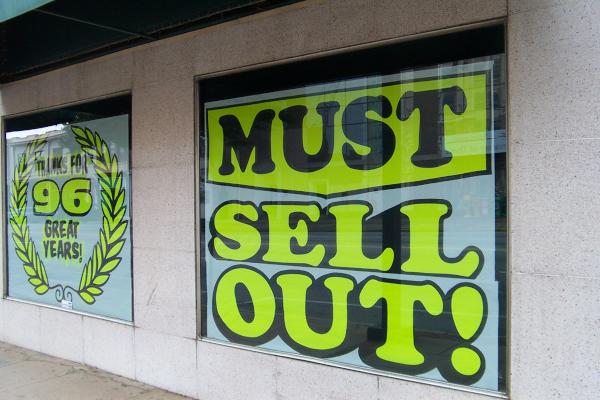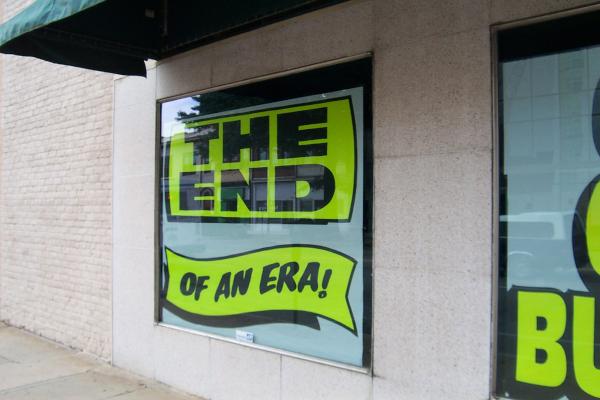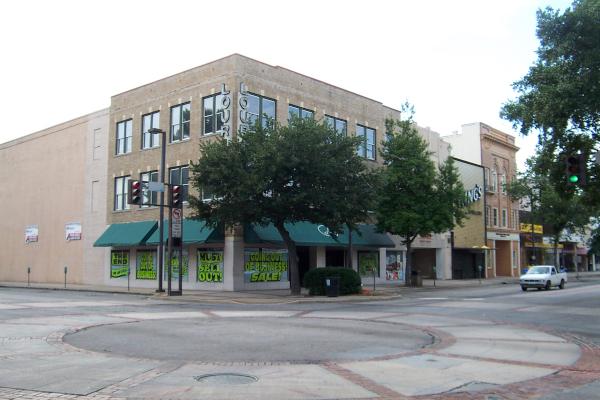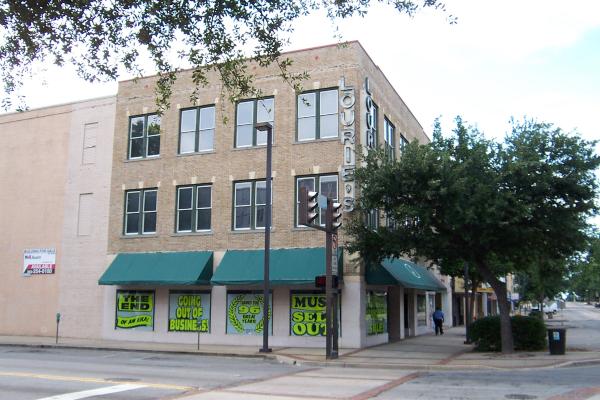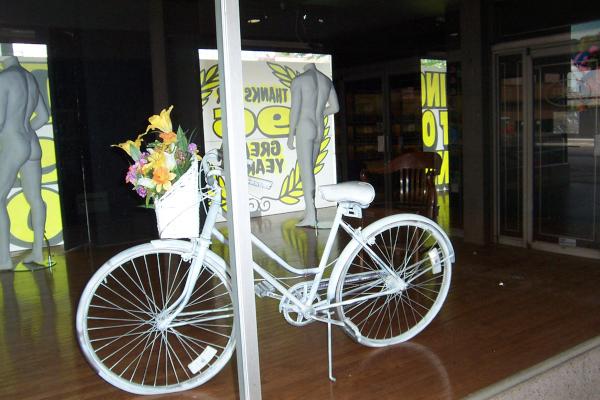 I was driving down Main Street the other day, and noticed that Lourie's was closing. I suppose that if I actually read the paper I would already have known that 30 June is the last day for this venerable institution.
Of course, I suppose it's a little dishonest for me to describe it that way, since that ascribes to me a sentiment I don't really feel. The truth is that back when we actually shopped on Main Street (the 60s up until the mid-70s), I hate-hate-hated shopping for clothes, and I'm sure I made all those trips a very unpleasant chore for my mother. In my eyes, Penny's & Belts/Belks at least had some stuff other than clothes (Penny's had Boy Scout items, some electronics and a candy counter, Belks had book racks) while Louries seemed to be all clothes.
Still, if I'm not devastated to see Lourie's go, I am a bit sad. Main street used to have so much retail, some of it even places a kid would like (Kress and the movie theaters come to mind..) and it's all gone now. On the other hand, on the Lourie's corner, you can see some of the pathologies that have driven people away, even apart from having places closer to where we live with lots of parking. After turning off Assembly, in fact, I saw enough that I was a bit nervous getting out to take these pictures.
By the way, does anyone else think the display window with the bicycle and bare butts is a bit odd?
9 Responses to 'Lourie's On Main: 30 June 2008'
Subscribe to comments with RSS or TrackBack to 'Lourie's On Main: 30 June 2008'.
Leave a Reply