Posted at 12:42 pm in Uncategorized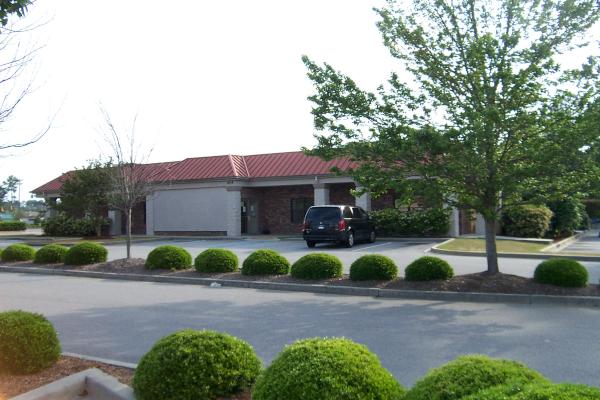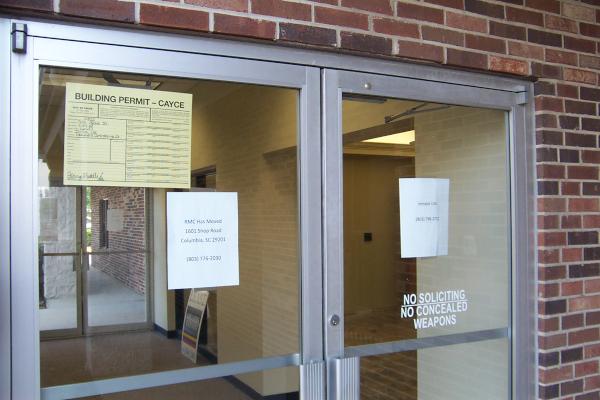 Columbia has had more going on in the tech sector than you might expect. Back in the early 1980s, NCR in West Columbia was making a well regarding line of Unix mini-computers called the "NCR Tower" (because of the thin & high deskside profile). Of course at that point, AT&T, flailing around after losing the long distance monopoly, bought NCR, didn't have a clue what to do with it, and ran it into the ground.
Sometime later, in the early 90s after the PC revolution was well underway, a Columbia company called, if I recall correctly, Wells American made a name for itself making IBM PC compatibles which were completely modular, even the CPU was on a plug in card, and upgrading the processor was a simple card swap. Unfortunately (for them), at that point, generic motherboards became the big thing and were able to way undercut what Wells was doing with its custom parts, driving the firm under.
One business that lasted a bit longer was Softek.
I first became aware of Softek when I needed a dumb terminal and modem. I was working as a graduate assistant at USC (in a better office than anything I ever have had in the private sector though the pay was, um, nominal), and my office had an RS-232 connection to a Unix minicomputer, and a number of phone jacks, so the idea I got was that I could hitch one of the department modems up in my office, hitch a dumb terminal and modem up at home and then do work on the computer from home, ie telecommuting before that was really a word. I asked around and one of the guys told me of a store on Main Street that could sell me the equipment, and I walked over there from campus to check it out. That was Softek. Their store was on the East side of Main, somewhere near where Rising High was, I think. The staff was friendly and I had no problem finding what I needed. In the event I ended up with a Liberty Freedom-100 green-on-black terminal, and a US Robotics 1200 baud modem, both of which I still have (though I'm pretty sure the terminal is non-compos-mentis at this point). My telecommute plan worked out well, except for the part where I hitched the modem to an "unused" phone jack that was actually the department head's line.
As I became immersed in computers, I quickly fell in love with text processing tools, and came to view typewriters with great alarm. When my sister decided to make a serious bid at writing, I decided that she had to have a word processor, and made another trip to Softek. This time I ended up with a "Leading Edge Model-D", one of the first IBM PC Compatible computers, the "NewWord" word processing program (I had initally wanted to go with WordStar, but the Softek staff explained to me that all the WordStar developers had quit and gone to found NewWord), and a Brother daisy-wheel (remember those?) printer. This worked out well, and my sister was able to use it for quite a number of years before moving to an iMac. (I have the Leading Edge, and it still worked last time I booted it).
Thus emboldened, I also got a Leading Edge from Softek for my father a few years later, though he never really got the hang of it.
When that second Leading Edge bit the dust (power surge, I think) I went back to Softek to replace it, but found that they had moved from Main Street across the bridge to Parkland Plaza in Cayce. They had quite a bit more space there, and were running a sizable repair operation as well as selling equipment. In the few years since my last visit, they had also moved from selling other brand computers to building their own. They were now a white-box operation: You would tell them the specs of what you wanted, and they would put it together from generic parts and slap their brand sticker on the front. My understanding was that they had a profitable contract, or contracts with some State agencies to supply computers with local support.
After that final purchase from them, I kind of lost track again, and didn't check them out until I was back in Columbia for some reason and needed a cable or some sort of part. I went out to Cayce, but Softek was gone. Some googling around established that they still had a (minimal) web site where they promised they could build you a computer, but it seemed like a one-guy operation. (That web site now seems to be gone). I have no idea what happened, but if I had to speculate, I'd think that when Dell and others went to the "build-to-spec" model and added on-site support firms like Softek probably lost a lot of State business. That's just a guess though.
At any rate, from the signs on the door, the successor business in the Parkland Plaza location has moved on as well.
12 Responses to 'Softek, Parkland Plaza Cayce: early 2000s'
Subscribe to comments with RSS or TrackBack to 'Softek, Parkland Plaza Cayce: early 2000s'.
Leave a Reply