Posted at 10:36 pm in Uncategorized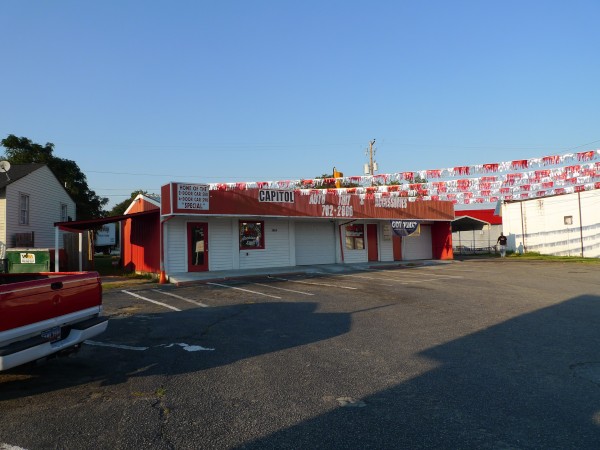 Until fairly recently (by my standards..) there were two open air markets in the Northeast area. I've written about the one on Two Notch road near Home Depot (though it burned down before that was built) here.
The other one was on Decker almost at the intersection with Percival Road and continued for some years after the other one was gone, and I'm not sure what finally did it in though it can't have helped that Decker had several major grocery stores on it.
The way I recall it is that it was very "produce" oriented, and that the fresh vegetables were out front under a sort of shed structure which is now gone. You couldn't really call it a building, and it was not air-conditioned. I believe there was a real building behind the produce area though I'm not sure it was the one currently housing the auto-tint operation. I don't think we went to this place often if at all growing up, though I do recall stopping there several times on my own to pick up Vidalia onions for sandwiches.
I think the synagogue in Arcadia lakes hosts a farmers' market now, and I believe there is an open air market farther out Two Notch towards Big Lots, but you really don't see this type of place around Columbia much anymore.
3 Responses to 'Open Air Market, 1604 Decker Boulevard: 1990s'
Subscribe to comments with RSS
Leave a Reply