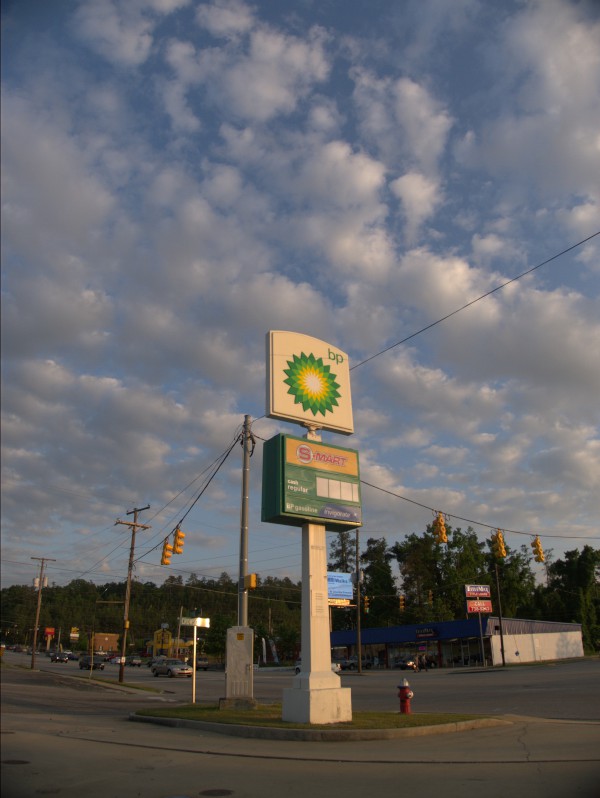 When I would eat at Ruby Tuesday, I would occasionally stop at this S-Mart BP (which I'm pretty sure started as a Hess) on my way home, especially since they tore down the Forest Drive Circle K. It was nothing special, though I always thought it was a bit odd that they had the "under seige"/"cashier in a cage" setup inside as the area doesn't seem especially bad to me.
I'm pretty sure that the number of pumps decreased over the last year or so, something I wondered about. It may be that the writing has been on the wall for a while..
When the ax did fall, they wasted no time getting the remaining pumps out of there, a process that usually takes a little while.
The side road to this place, Crowson Road is an odd little street that connects Devine with Fort Jackson Boulevard and also has a semi "back way" into K-Mart with a bridge over Gills Creek. It has always had sort of an unfinished/1960s vibe to me. I guess this is probably due mostly to the odd cluster of buildings, from the original Egg Roll Station building to the old buildings at the intersection with Fort Jackson Boulevard..
(Hat tip to commenter Badger)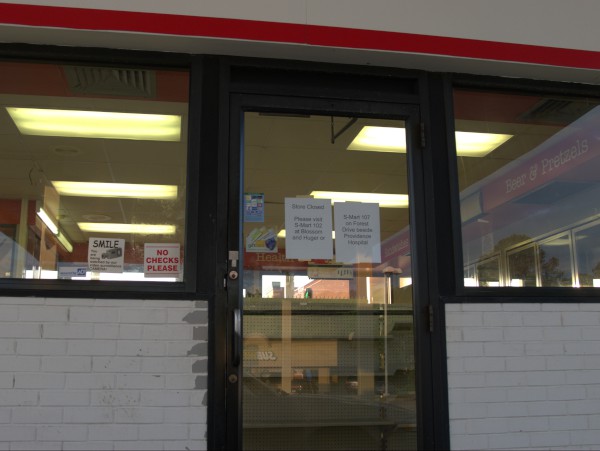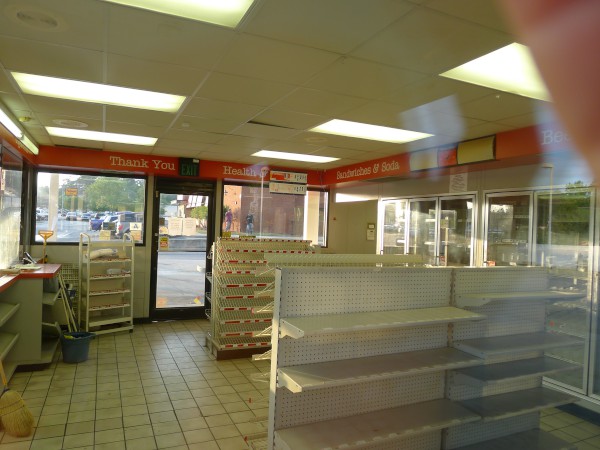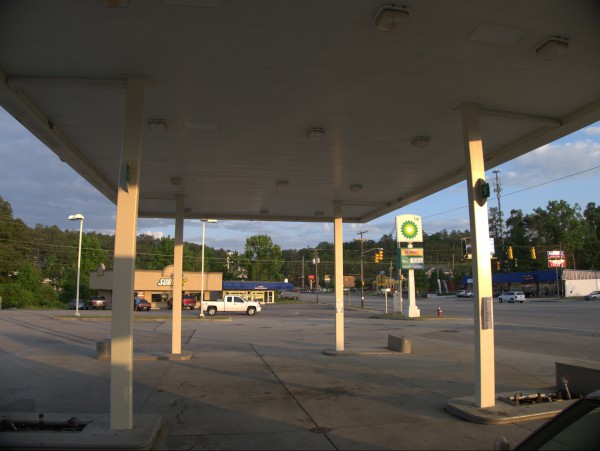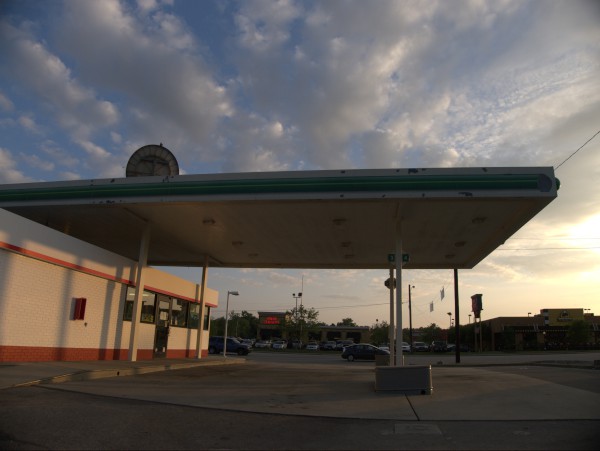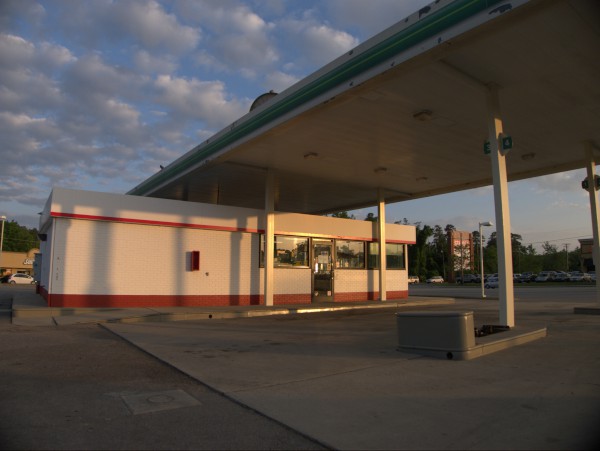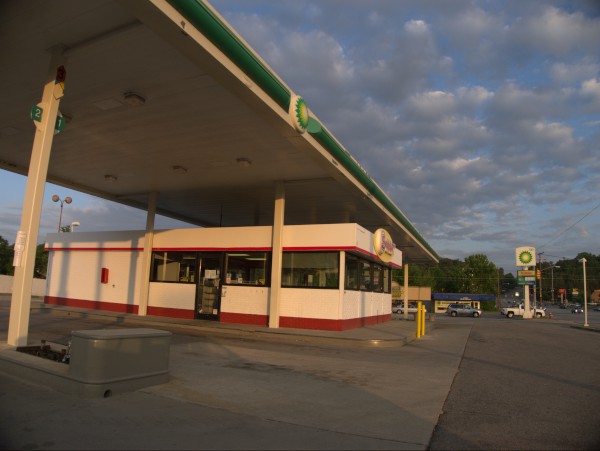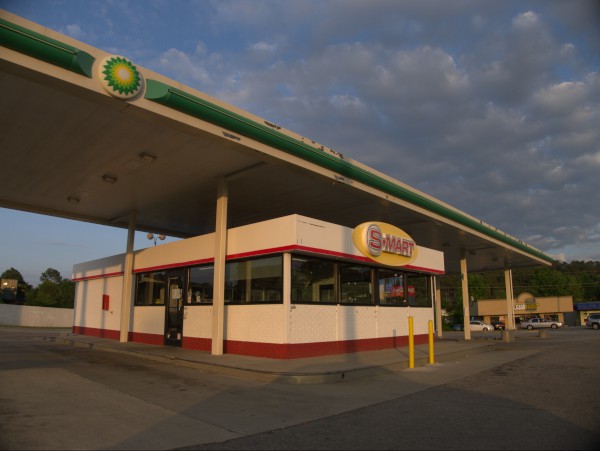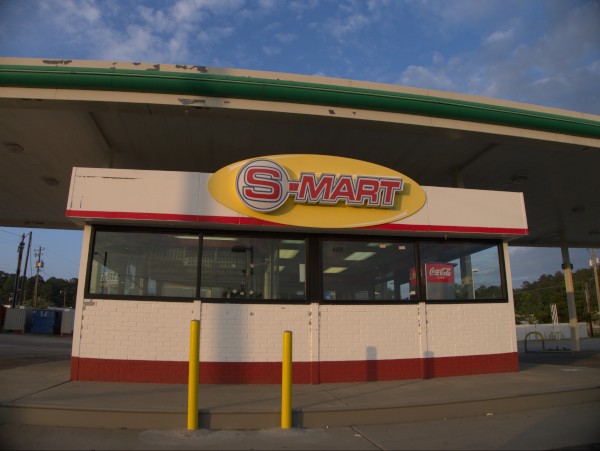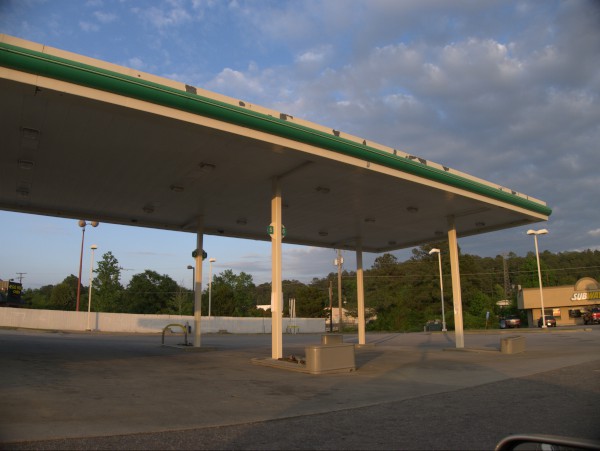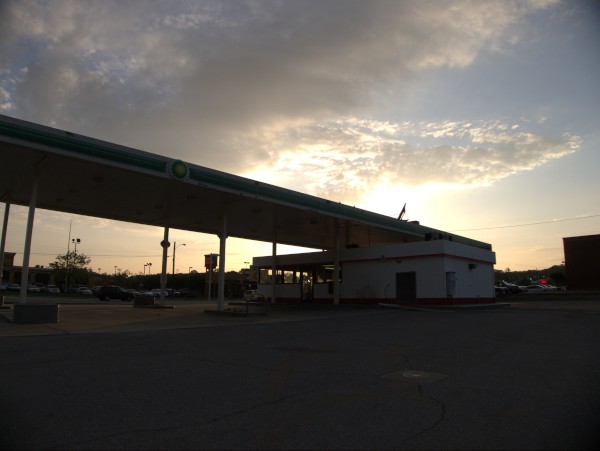 UPDATE 14 May 2012 -- The place has now been boarded up, and they are starting to dig in the parking lot, presumably in advance of getting the tanks out: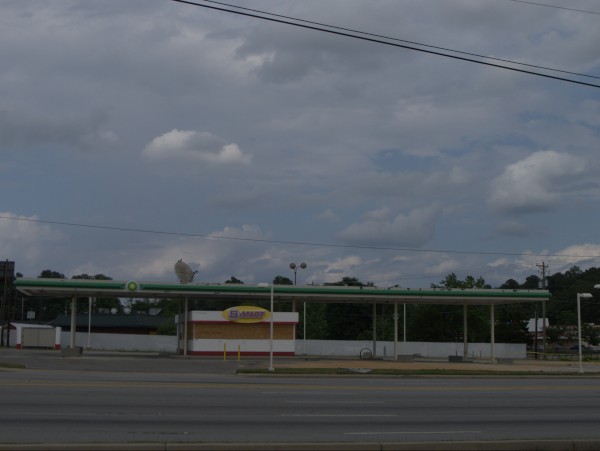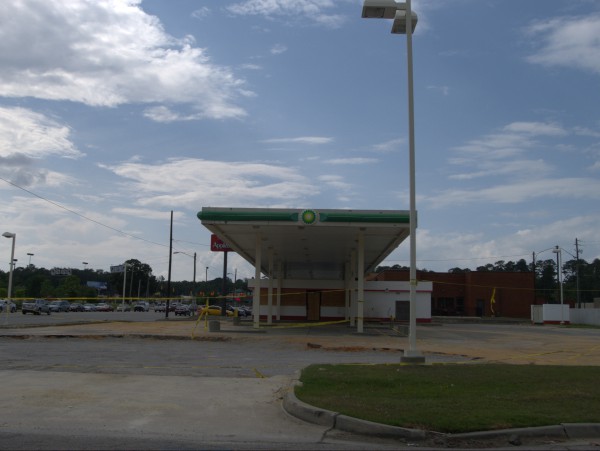 UPDATE 6 June 2012 -- Well, that's it for this place!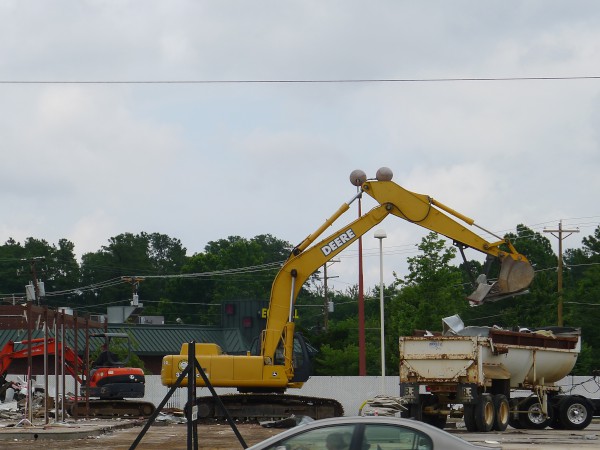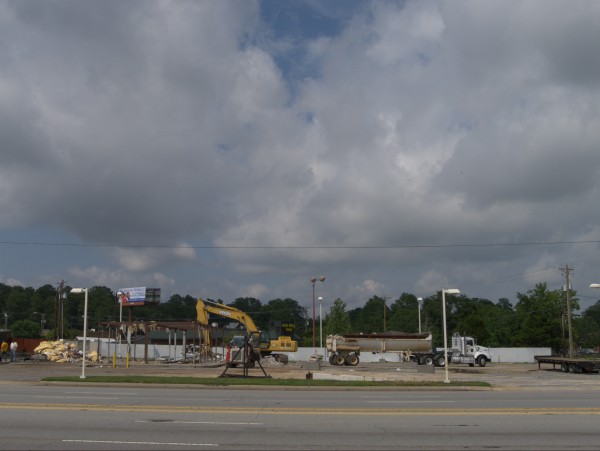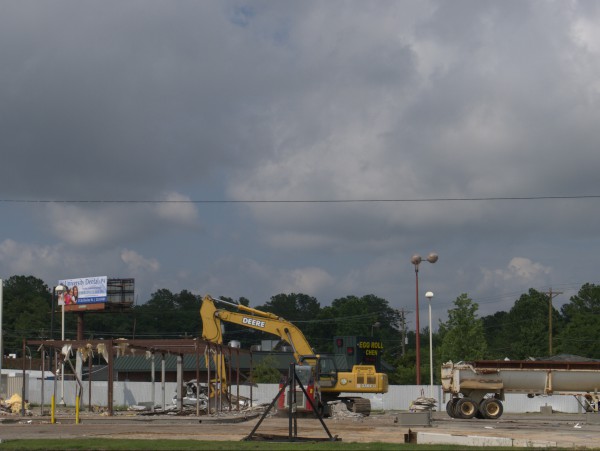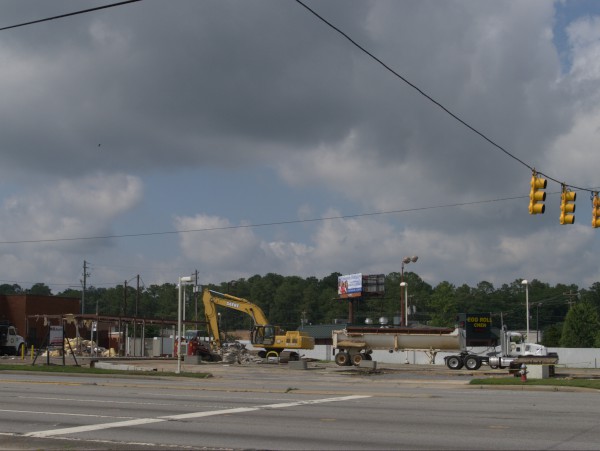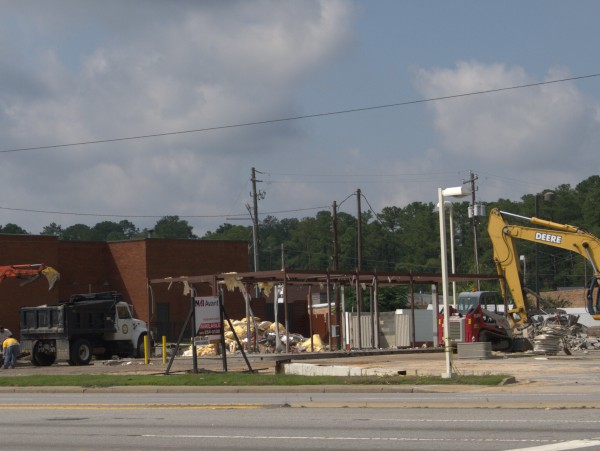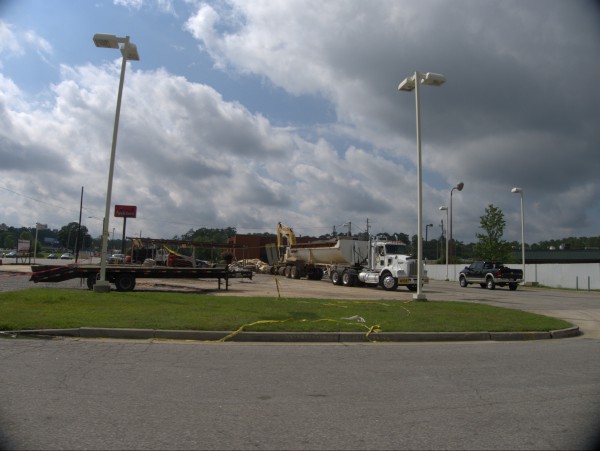 UPDATE 14 July 2012 -- As mentioned in the comments, it's going to be a "Moe's" and "Smash Burger" as seen in this (shot against the sun) sign: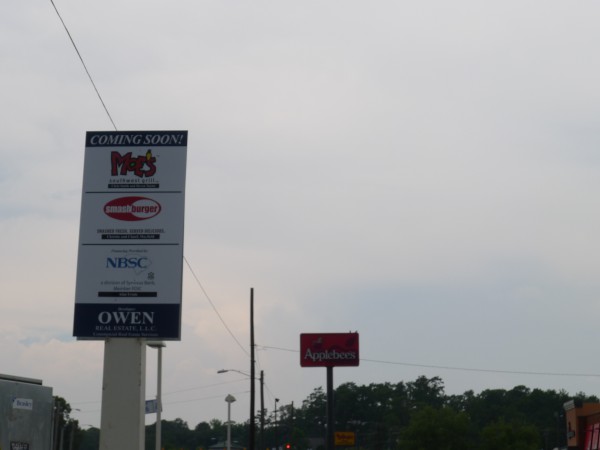 UPDATE 23 August 2012 -- The new building has started going up: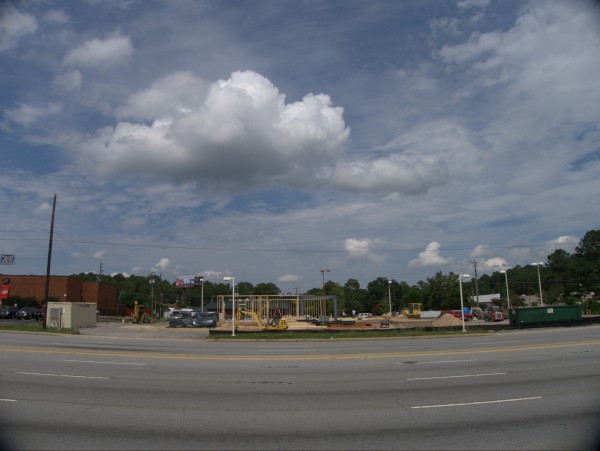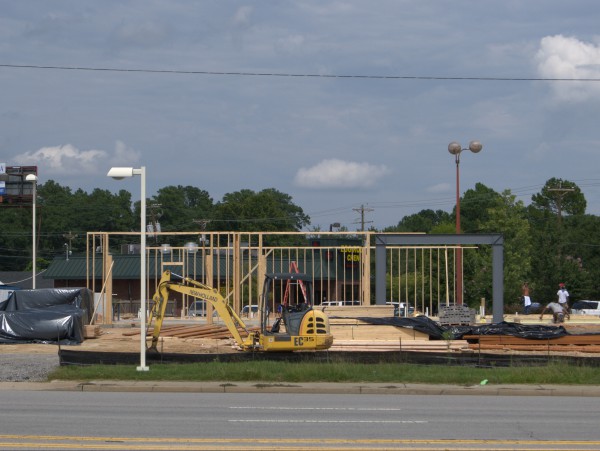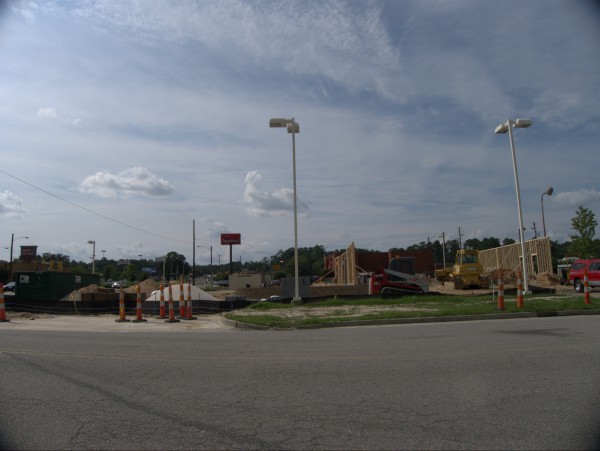 UPDATE 17 October 2012 -- It looks as if the building is about done: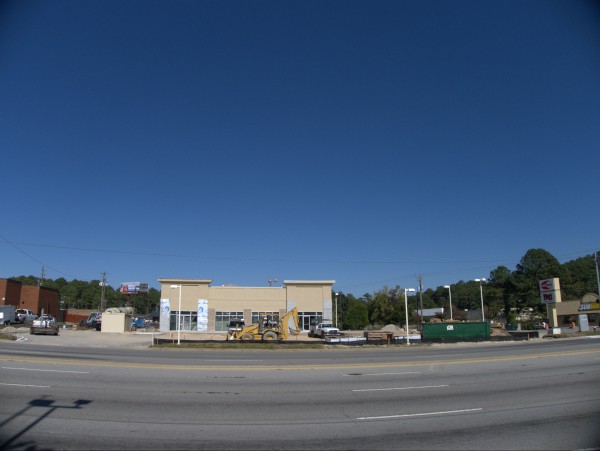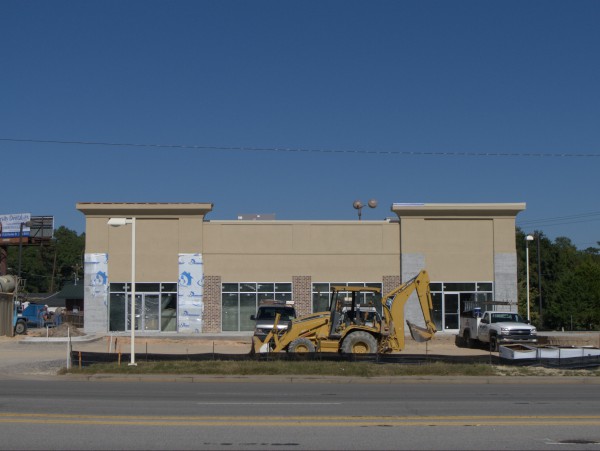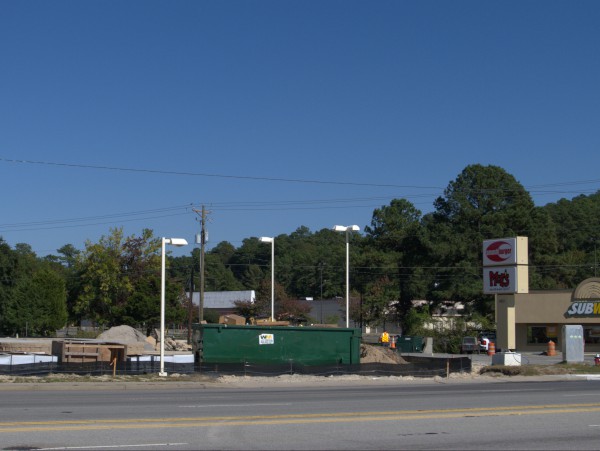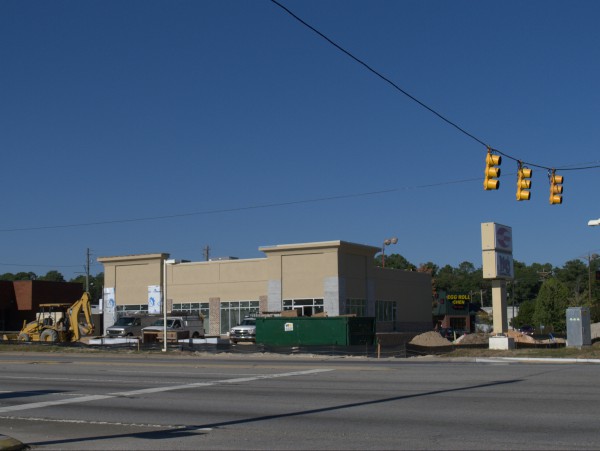 UPDATE 31 October 2012 -- The put up the "now hiring" sign for Moe's on 30 October: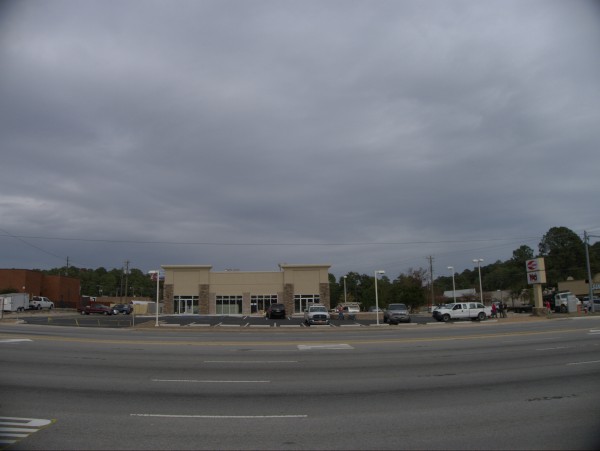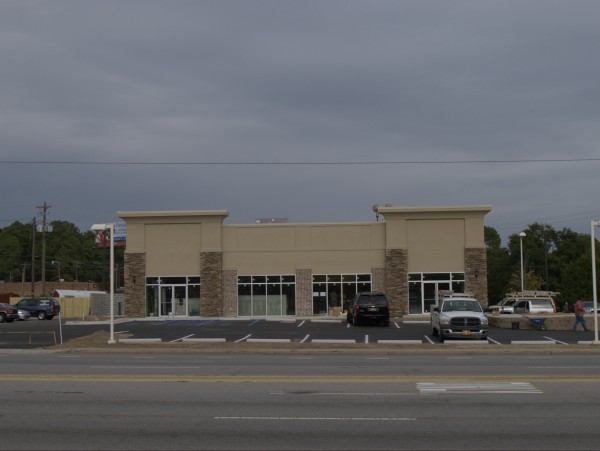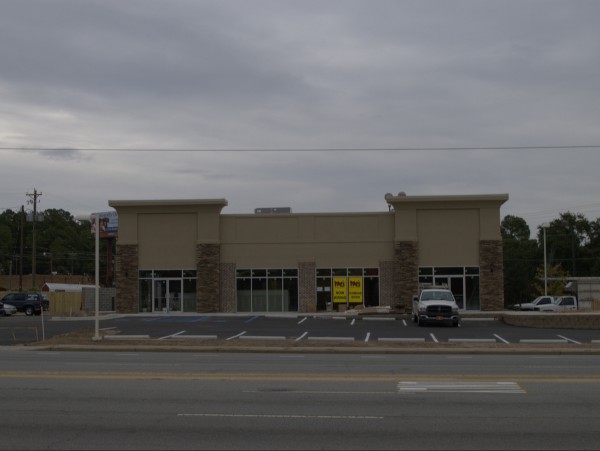 UPDATE 9 January 2013 -- Both Moe's & Smashburger are open now: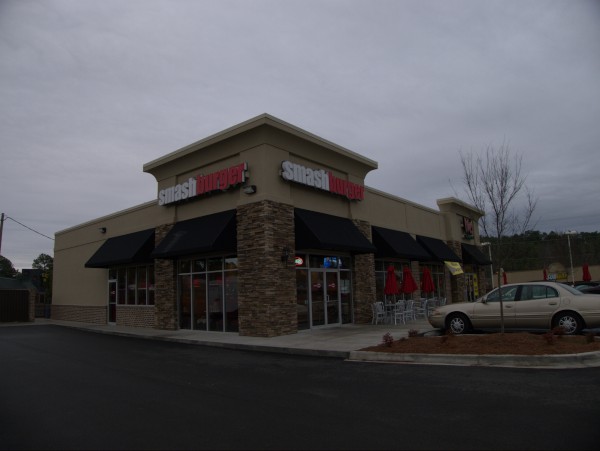 UPDATE 2 October 2023: Adding map icon, and updating tags.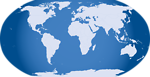 18 Responses to 'S-Mart BP, 4601 Devine Street: Early April 2012'
Subscribe to comments with RSS or TrackBack to 'S-Mart BP, 4601 Devine Street: Early April 2012'.
Leave a Reply