Posted at 11:37 pm in Uncategorized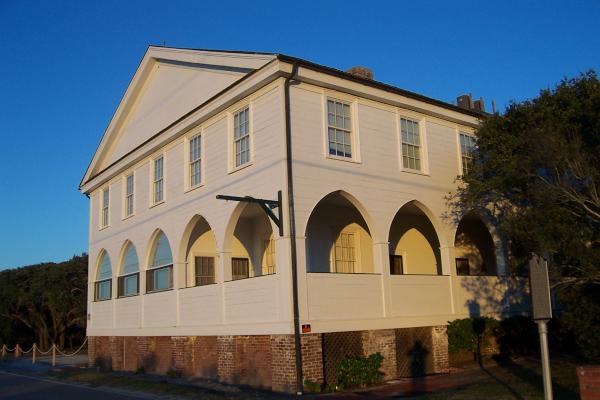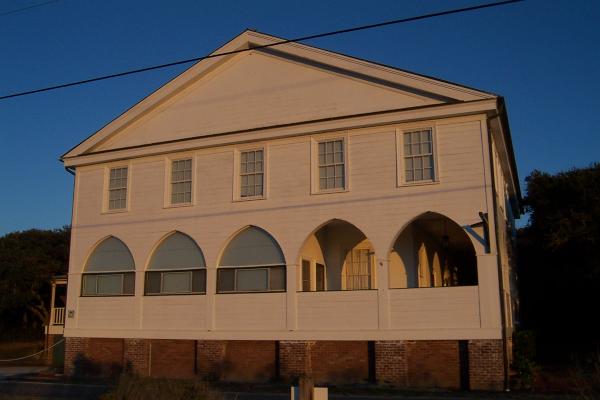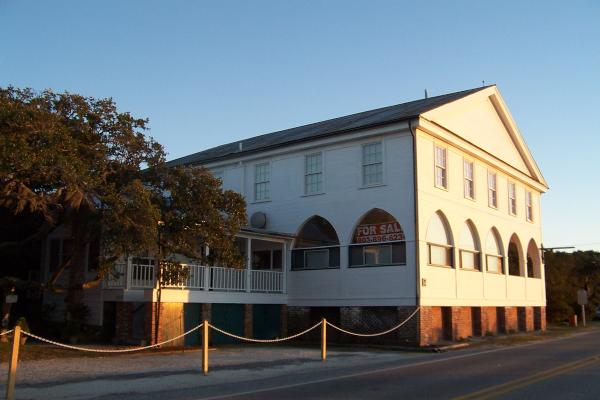 Well, I suppose it had to happen, but it is rather jarring to see The Pelican Inn up for sale. Built about 1830, this landmark inn has been part of the Pawleys Island landscape forever, and has been an inn or boarding house since the turn of the 20th century and has been the locus of several sightings of South Carolina's most famous ghost, The Gray Man. It is also possibly the last inn in South Carolina not to be air conditioned!
The web site is mostly zombie now, but an archived version explains some of the place's appeal:
Our goal has been to maintain the historical feel and share
the Inn with our friends. The Guest Rooms are comfortably furnished and have a Queen and, depending on the room, one or two Twin Beds. The Rooms are cooled by ceiling fans over the beds and breezes through large windows. Guests will also notice the absence of telephones, TVs, radios and other modern distractions.
They were in the news just this year for taking on a new chef, so this closing is rather surprising. I hope that when the place sells, the new owners will continue to run it as an inn, but I don't really expect that to happen.
UPDATE 14 Aug 2009: Well, note the rental plaque in this picture: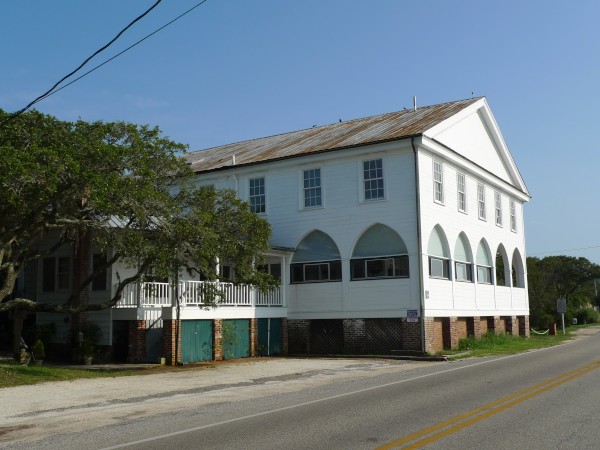 The property is now a Pawleys Island Realty Property
This beautiful Historic Inn is located in the heart of Pawleys..Rented as an entire house it's a 10 bedroom that accomodates 24 with 6 baths. Beautiful wooded property that has with stood the test of time. Oceanfront but not ocean view with the largest creek dock on the island for crabbing, fishing, kayaking. Large restaurant style kitchen with attached dining area, Cable TV, washer and 2 dryer, Ceiling fans, Central Heat/Air.Grill. Oceanfront Gazebo with hammock. Come create lasting memories, great for family reunions and weddings.
UPDATE 25 March 2010: Good news! Check the comments. It appears that the inn will be back in business.
UPDATE 23 April 2010: And here is the Pelican Inn's new blog.
UPDATE 21 August 2010: here is the Pelican Inn's new official web site.
19 Responses to 'The Pelican Inn, Pawleys Island: 2008 (open again)'
Subscribe to comments with RSS or TrackBack to 'The Pelican Inn, Pawleys Island: 2008 (open again)'.
Leave a Reply