Posted at 10:35 pm in Uncategorized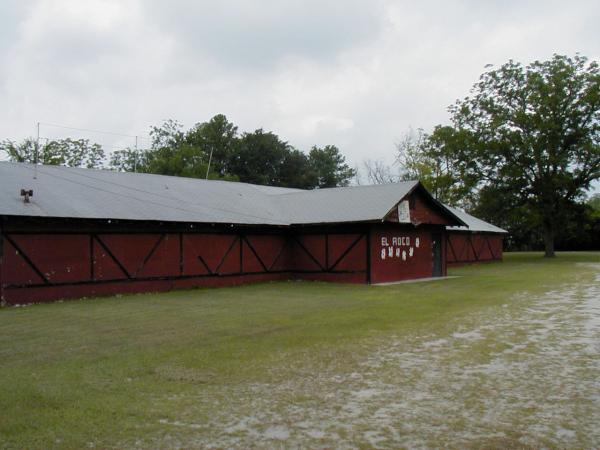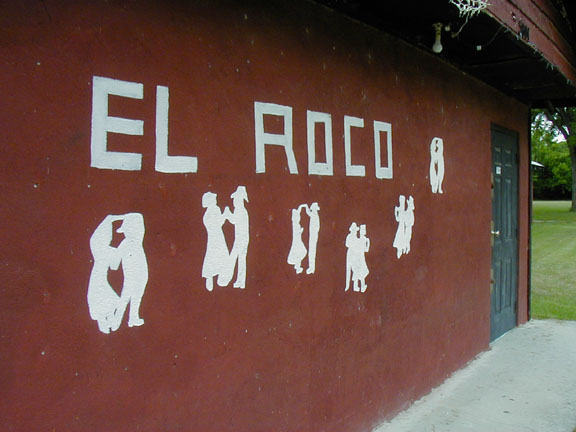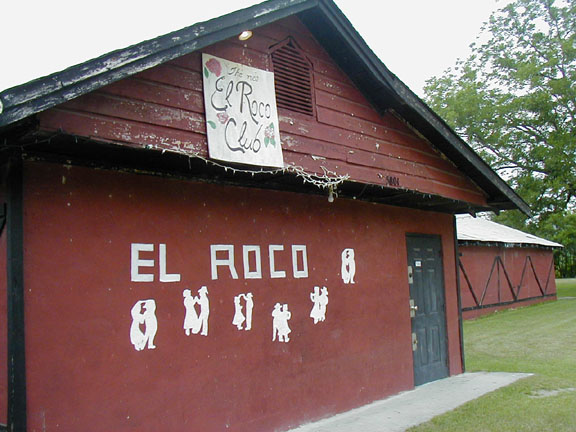 These photos are courtesy of Becky Bailey, who writes of the El Roco Club:

Around the corner [from the Fountain Bleu Club] (sort of) on about the same latitude on North Main Street was a place called the El Roco Club, which was the white counterpart. That's where the country bands like Ira Dimmery and the Hired Hands played.

and
It was actually closed at the time I took the pictures, but glad I did. Has since been taken over by a church and the signage is all gone. Took these in July 2002.
There is apparently an active El Roco Club in Columbia right now on Koon Road, but from what I can tell it has no connection to the old club. The only other information I have found online about the old club is a general word picture of the times in an online appreciation of local entertainer Nicola Domenico Pizzuti:

Music entertainment was lively in Columbia during the late 40s and 50s. These were happier times and local musicians were hungry for the opportunity to play live. There never seemed to be a lack of bookings for small combos, and there was always need at the last minute to "grab a musician and go". Public and private clubs about town were rocking and reeling in those post-war days. Nicola was right in the thick of it and, you may have been in the audience when he played! Throughout the years, he played at various popular public and private clubs, where big band dance music was the "music of the day." He teamed up with other local musicians, all of whom either played to fill in where called upon or were members of a combo. Nicola played with local musicians Jay Pace, Greg Bissell, Don Davis, Tom Isbull, Neal Alltee and Sam Cantrell. Occasionally, he filled in and played with combos where the late Paul LaRosa crooned. He also filled in a time or two with the late Jimmy Farr's small group. In those days, most musicians in Columbia booked gigs anytime and anywhere and many times actually did "grab a musician" en route to a booking. He played many times at the El Roco Club, and Ft. Jackson Officers' and NCO clubs, Retired Officers' Club, Columbia Country Club, and Forest Lake Country Club.
(Big thanks to Becky Bailey!)
8 Responses to 'El Roco Club, North Main Street: 1990s'
Subscribe to comments with RSS or TrackBack to 'El Roco Club, North Main Street: 1990s'.
Leave a Reply