I don't have much to say about this Metro By T-Mobile (formerly Metro PCS) storefront other than once it was here and now it is gone.
You can see the site with branding still up on Google Maps for now.
When I went to take this non-descript picture, I noticed that construction is now ongoing at the old Ruby Tuesday lot and that there is another vacancy in this strip by Bi-Lo, so things are still in flux here.
(Hat tip to commenter Rashaad Egister)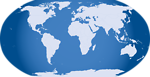 Leave a Reply