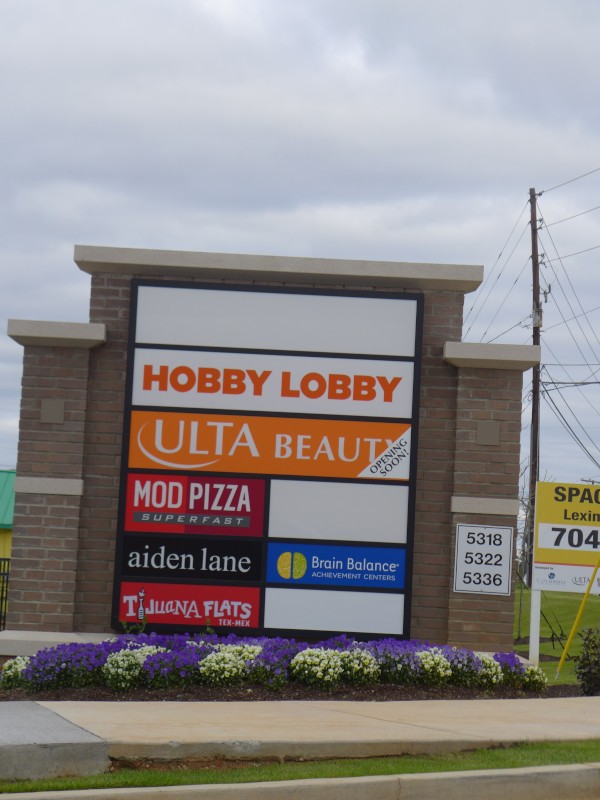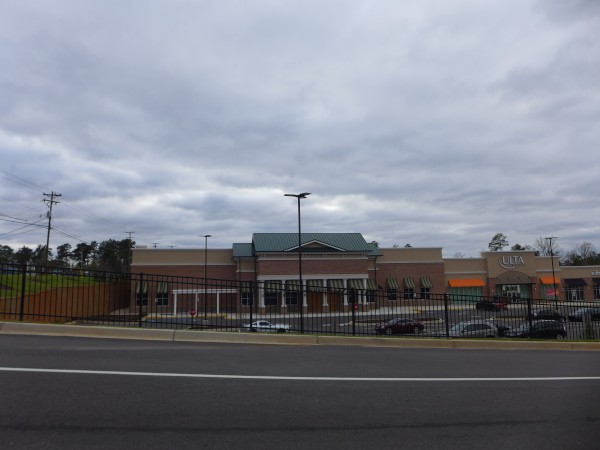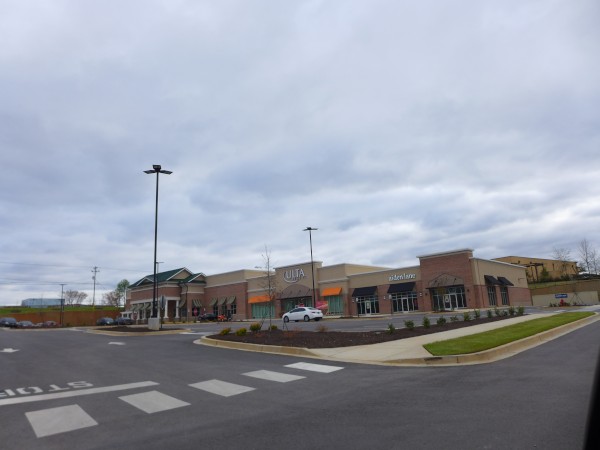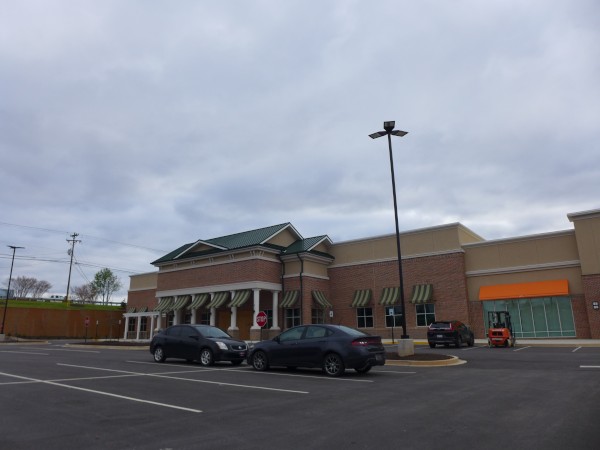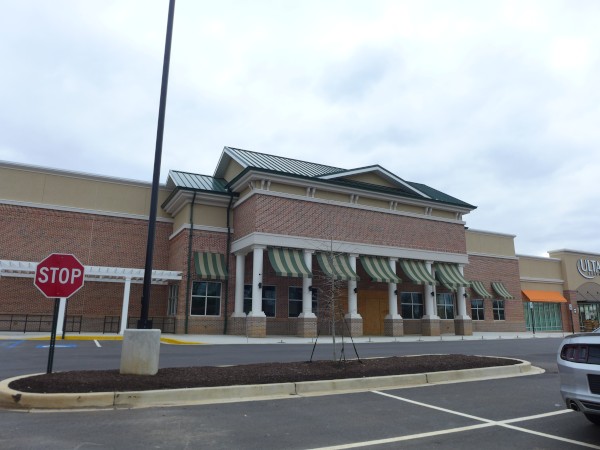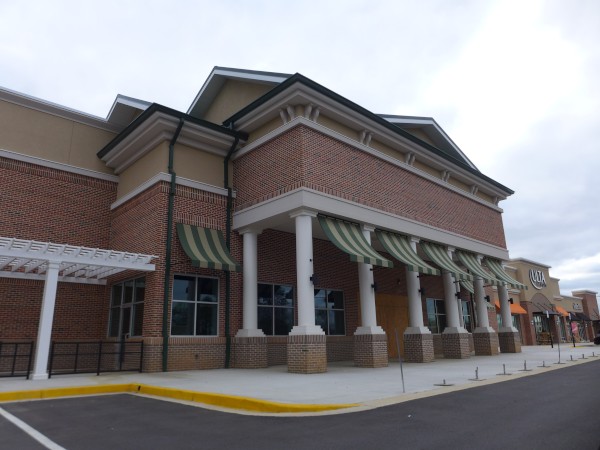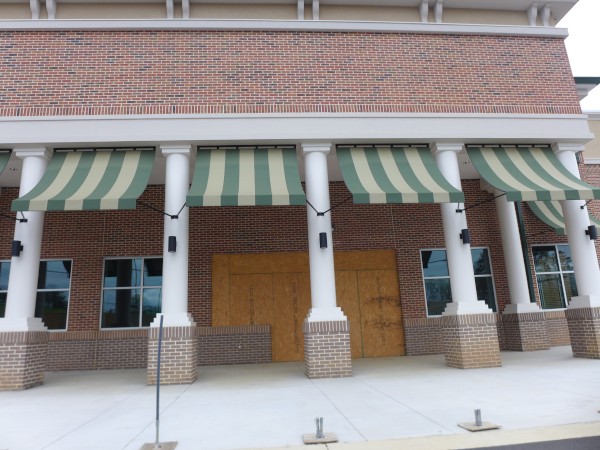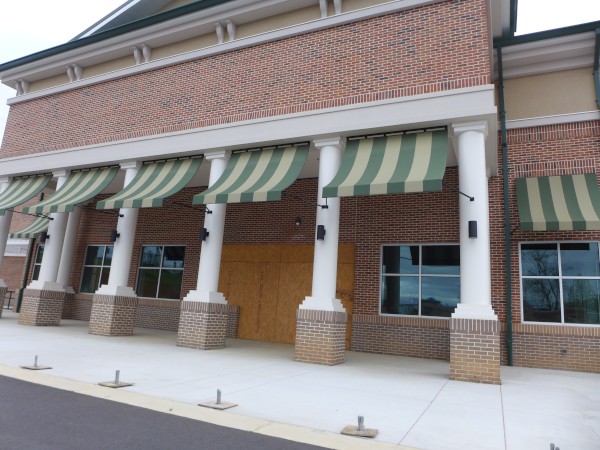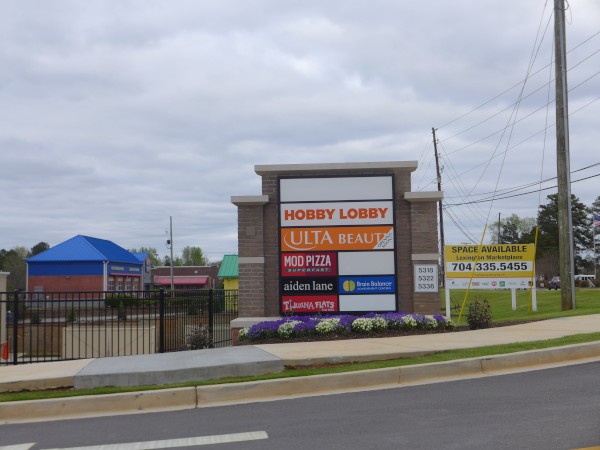 This one is kind of odd. After what was apparently a somewhat prolonged build, the proposed Fresh Market on Sunset Boulevard in Lexingtion was boarded up, giving rise to several local media stories, like this one from The State, that struck a reassuring tone, indicating that the store was still expected to open this Spring (ie: now). Conspicious, however, in the spin of those stories was a very tepid quote from Fresh Market corporate, which said essentially: No Comment.
Then last month The State reported that this store will *not* open in 2018 at all:
The company plans to focus on "improving core operations" at current stores, "so it has decided not to open any previously announced new stores for 2018," according to a statement issued by the company. "Our focus remains on strengthening and growing our in-store operations, guest service program, merchandising selections, future offerings and, of course, our team members, as well as planning and executing new store openings after 2018."
This strikes me as an extraordinary statement that has a blood-in-the-water feel to it. If the company had opened the stores it had been building and then put a hold on expansion, nobody would have said anything, but in these hard times for grocers, pausing (forever?) the opening of already (mostly) built locations sends a message quite apart from the bland words. I hope I'm wrong as I quite like the Fresh Market, but it doesn't sound good.
(Hat tip to commenter Andrew)
UPDATE 13 April 2019: The Free Times reports that Fresh Market has abandoned the site and that instead a Publix Greenwise Market will be coming instead.
I've also changed the post title status to Cancelled and added a map icon.
UPDATE 25 August 2020: Changed the street address from "5328 Sunset Boulevard" to "5336 Sunset Boulevard Suite A", to match the buisness address used by Greenwise Market, which opened in this building in December 2019 and closed in August 2020. Also updated the map icon to use the better address.
UPDATE 18 June 2022: It looks like Prisma Health will be going into this site. See here.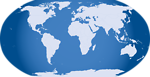 13 Responses to 'Fresh Market, 5336 Sunset Boulevard Suite A: Cancelled'
Subscribe to comments with RSS or TrackBack to 'Fresh Market, 5336 Sunset Boulevard Suite A: Cancelled'.
Leave a Reply