Posted at 12:10 am in Uncategorized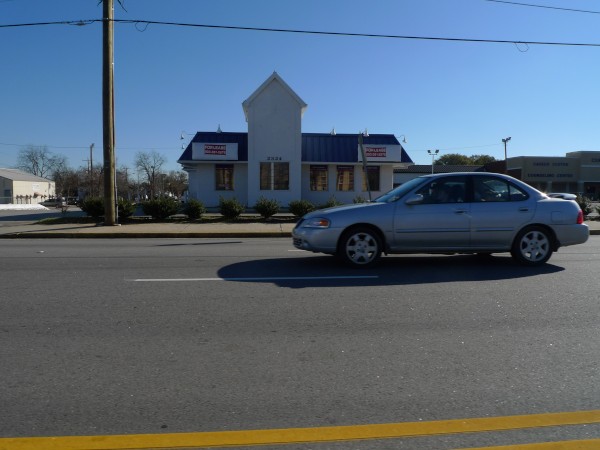 Captain D's Seafood is owned by the same people as Shoney's and generally seems to like to locate very near to a Shoney's. That was the case with the Shoney's on Two Notch and the Shoney's on Bush River Road, but this one, on Taylor Street, in an outparcel of old Food Lion / current Allen University Mall, never had a Shoney's nearby.
After Captain D's left, the building was taken over by loan company Title Max (which took over a number of failed fast food operations in town, including the old Charleston Highway Burger King, and Steve's #1 Sub Contractor on Broad River Road). I don't recall that operation lasting very long, and the building is now vacant once more.
6 Responses to 'Captain D's Seafood / Title Max, 2324 Taylor Street: late 2000s'
Subscribe to comments with RSS
Leave a Reply