Posted at 1:08 am in Uncategorized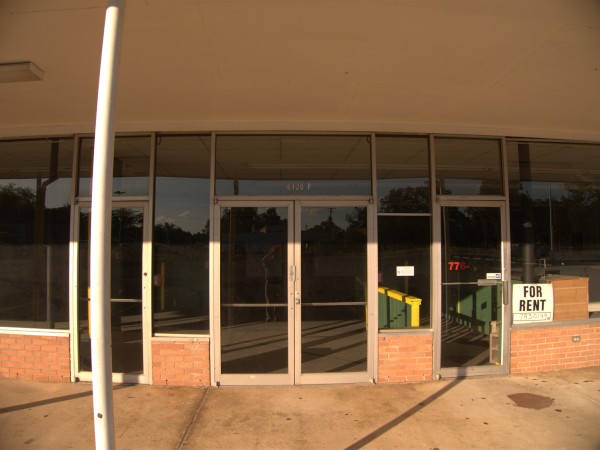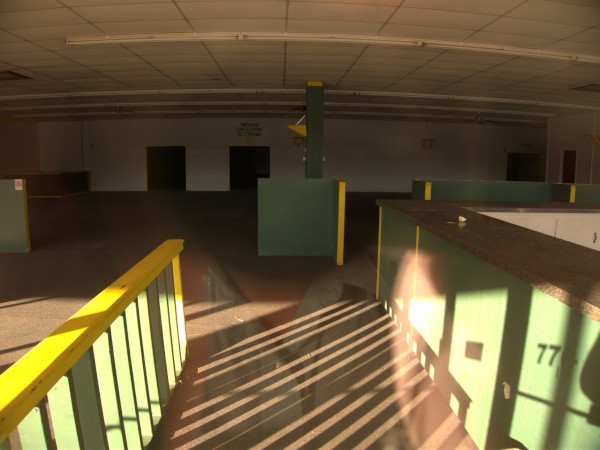 I noticed this empty storefront in Cedar Terrace a while back while taking pictures for a closing on the adjacent Fred's. These sort of addresses are a bit of a problem to google because there isn't a standard representation. Is it "6420P Garners Ferry Road", "6420 Garners Ferry Road Suite P", "6420 Garners Ferry Road #P", or something else? Given that I have no personal memory at all as to what may have been here, I tried googling all of those.
It appears that the place was World Gym at one time, and then on 11 December 2007 there was a zoning hearing to zone the place for a bingo parlor. From the structure of the zoning minutes, that was expected to be approved, so I'll guess it did happen.
I also expect that the bingo operation followed the gym, because if you look at the back wall in these pictures, the last place in there had a smoking section and a concession stand, which would be pretty odd for a gym.
3 Responses to 'World Gym / Bingo, 6420-P Garners Ferry Road: 2000s'
Subscribe to comments with RSS
Leave a Reply